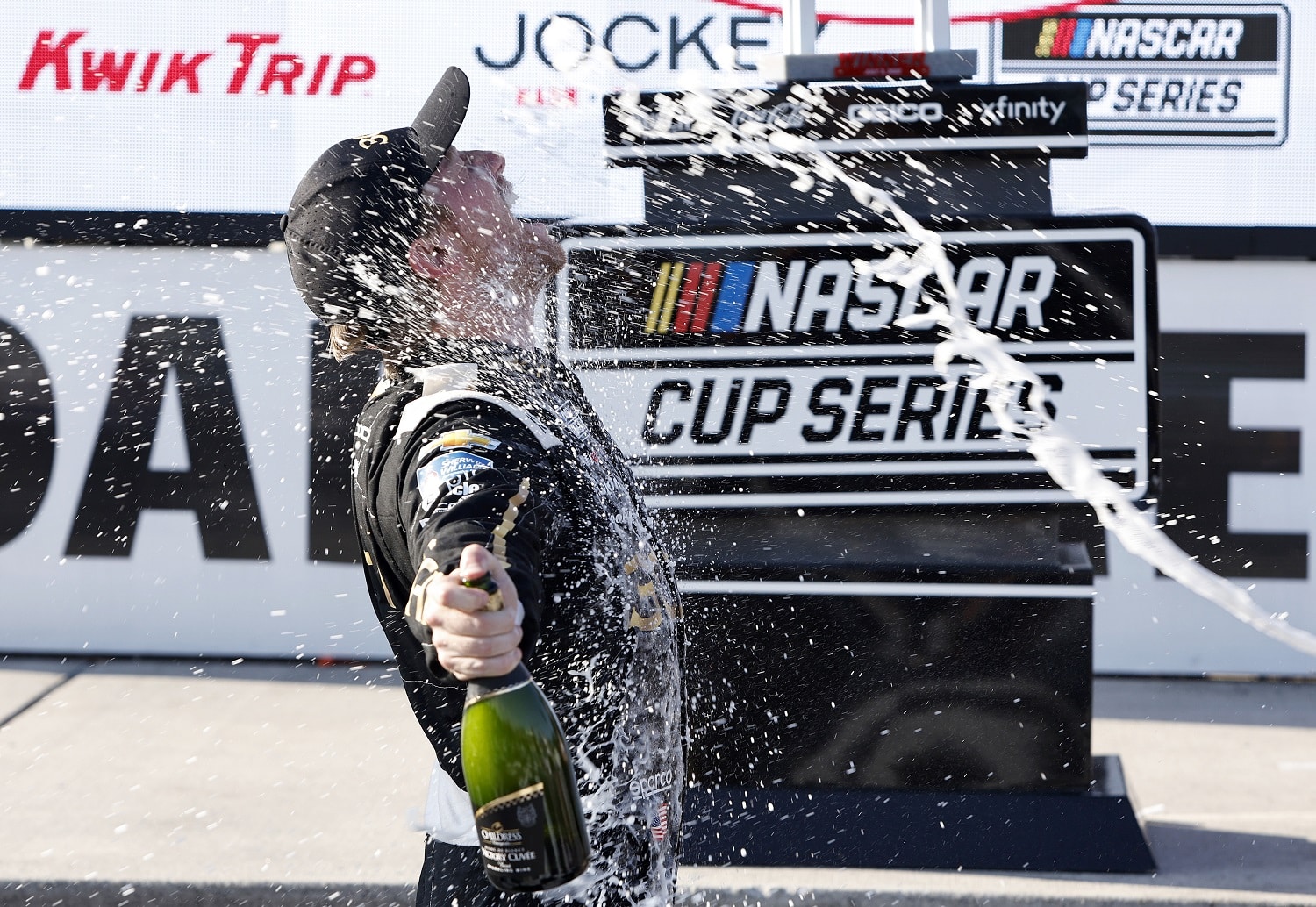 Tyler Reddick's Win Gives NASCAR 1 More Reason Not to Make an Expected Schedule Change
The three races on 2022 NASCAR Cup Series road courses have resulted in three first-time winners.
How about throwing down a caution flag before deciding to remove one or more road courses from next year's NASCAR Cup Series schedule?
The topic has been in play almost since NASCAR dramatically upped the number of road courses. The schedule featured seven road courses last season and six this year after Watkins Glen and Sonoma had been the only non-ovals for years. But once the Charlotte Roval entered the picture and the pandemic threw 2020 into chaos, NASCAR adopted a wholesale increase in right turns as part of a strategy to break out of the status quo.
With the release of the 2023 schedule due in August, there's conjecture that NASCAR will debut a Chicago street course. Sports Business Journal has reported on meetings between the organization and city officials, and NASCAR may have telegraphed its intentions last year by adding a 2.2-mile Chicago street course adjacent to Soldier Field to its iRacing schedule.
However, every addition presumably requires a subtraction since NASCAR has held steady at 36 points races since 2001. If that remains the case, Road America's lack of a new contract feels ominous for the Wisconsin track. And that's too bad because Sunday's race erased a key concern about road courses.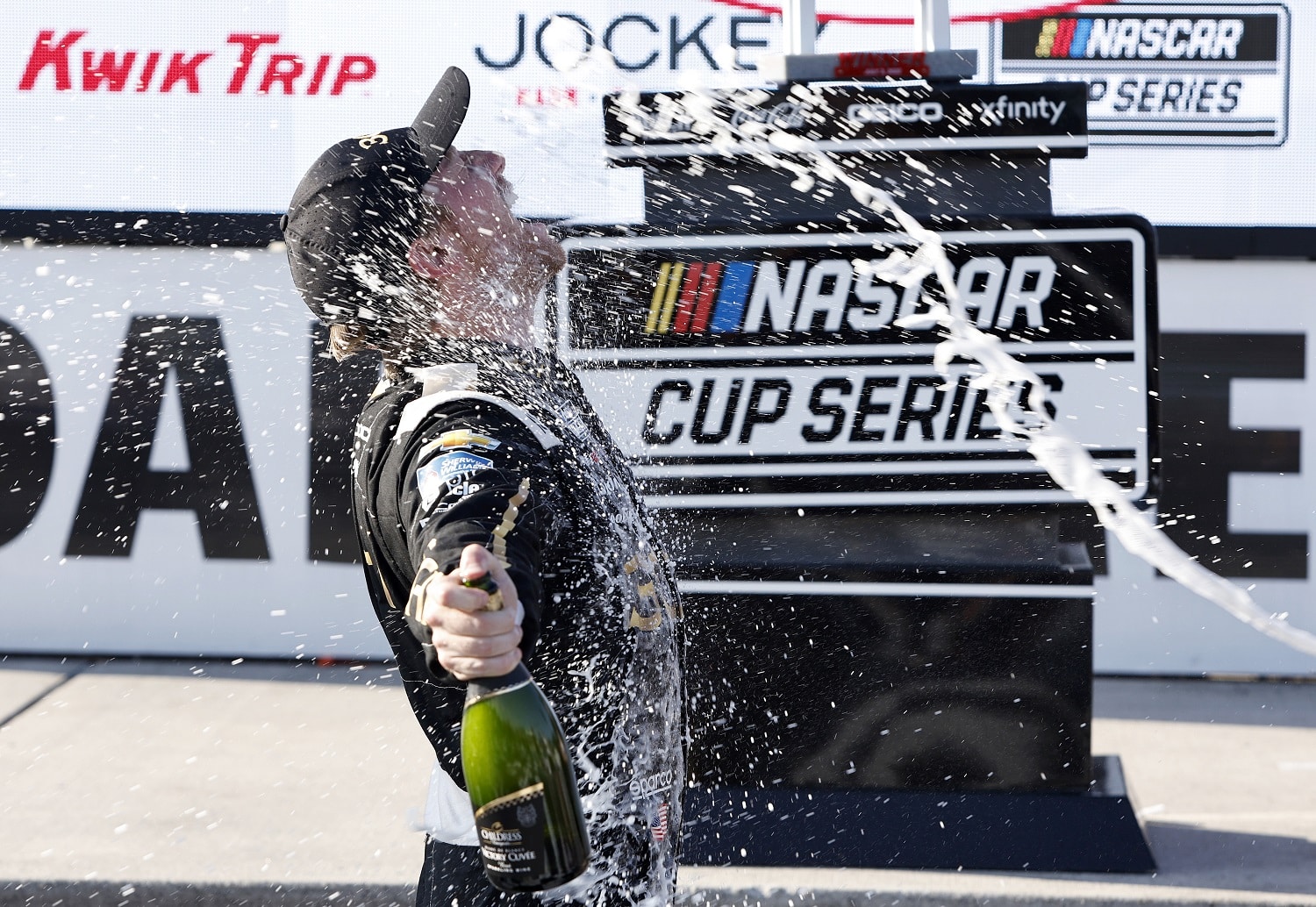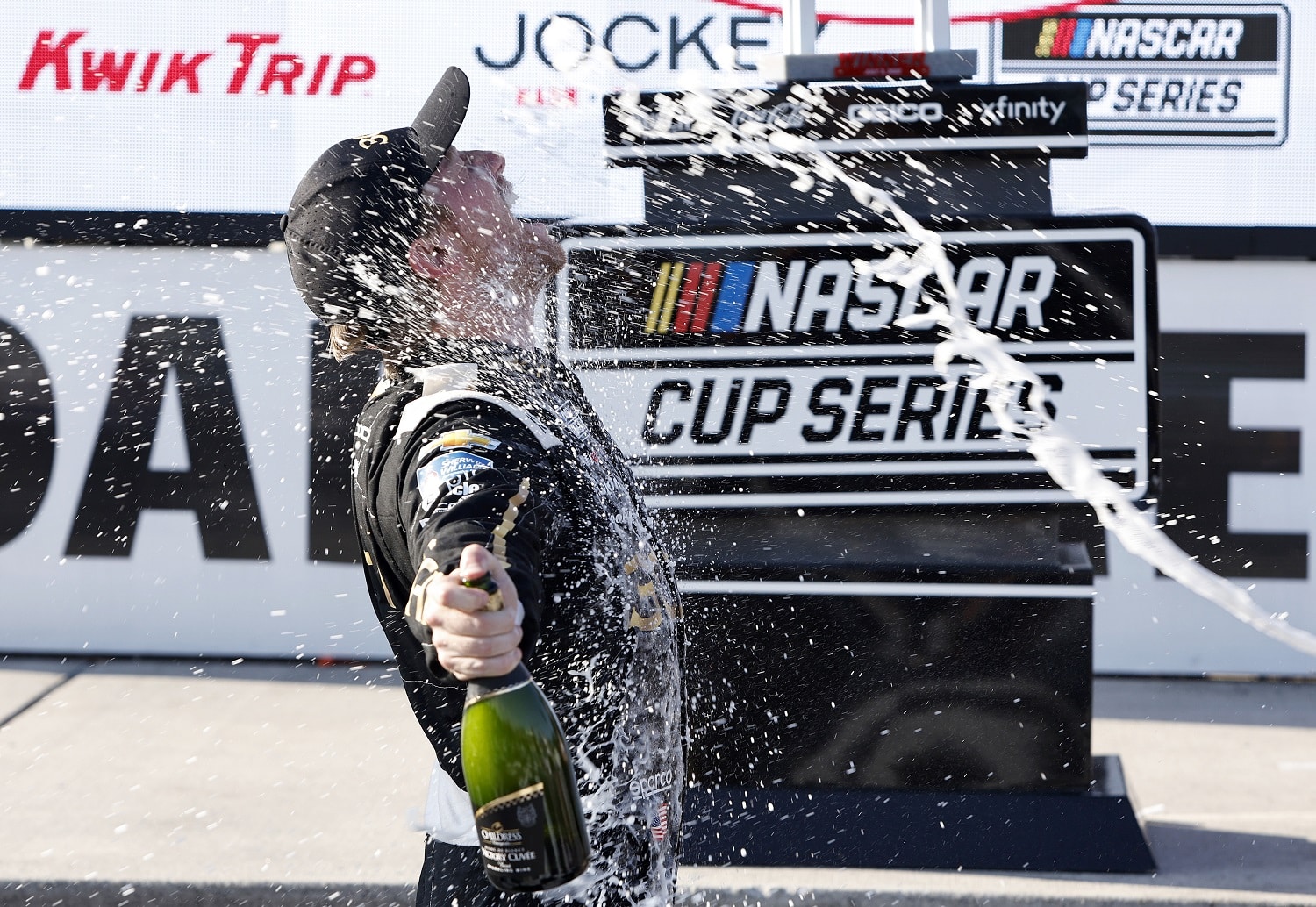 A year ago, teammates Kyle Larson (three) and Chase Elliott (two) combined for five of the seven victories on the roads. That played into concerns about Hendrick Motorsports being too dominant to the detriment of the sport, even though the other wins went to first-timer Christopher Bell and ringer AJ Allmendinger.
On Sunday, however, Tyler Reddick caught Elliott midway through the third stage at Road America and went on to take the checkered flag, recording his first victory in the Cup Series. Previously this season, Ross Chastain won at Circuit of the Americas and Daniel Suarez finished first at Sonoma.
That's three road courses and three winners. More significantly, it was the first Cup Series victory for each of the three. Larson won 10 races a year ago, and that was good for the sport. This season, there have been five first-time winners, including the three on road courses, and that's been good for the sport, too, because there's an "on any given Sunday" feel to the Cup Series.
Some will argue that adding a street course in place of a road course is a wash, but Formula 1 and IndyCar have shown that's not necessarily true. Street courses can be narrow in spots, and turns can be tight. The views may be attractive, but the racing sometimes isn't.
Personally, I'd rather watch Reddick defend at Road America next summer than the sport pretend it can spur meaningful new interest by racing 150 miles to the south.
Like Sportscasting on Facebook. Follow us on Twitter @sportscasting19 and subscribe to our YouTube channel.