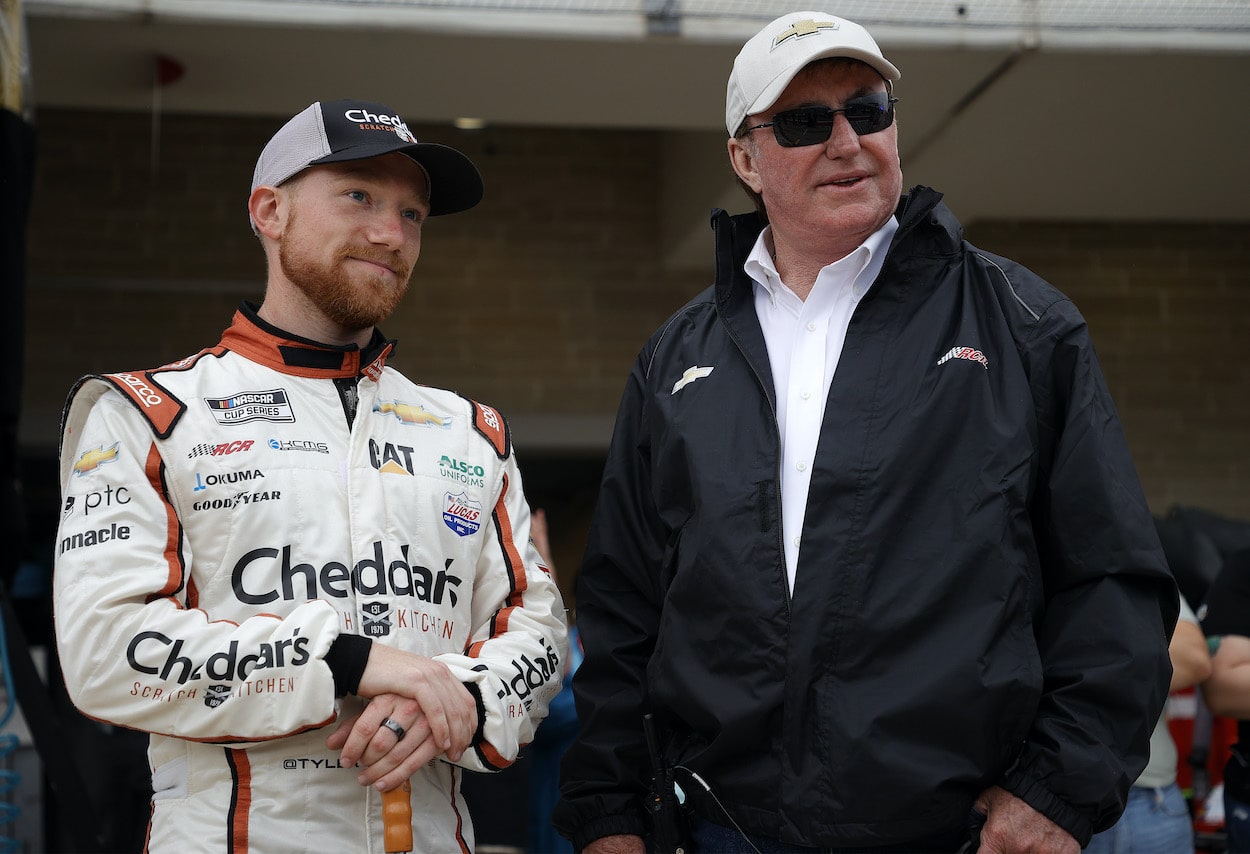 Richard Childress Talks About Future of NASCAR and Many Fans Won't Be Happy With What He Had to Say
Richard Childress appeared on SiriusXM, where he talked about the future of NASCAR, and it's safe to say many fans won't be happy with what he had to say.
Richard Childress is a NASCAR legend. Incredibly, he's been a part of the sport for more than 50 years. He's seen it transform and evolve numerous times. 
This week while talking about Tyler Reddick's win at Road America on SiriusXM NASCAR Radio, the NASCAR Hall of Famer was asked one specific question but ended up providing a much broader answer that included what he expects for the future of NASCAR racing. It's safe to say based on feedback from fans recently, they will not be happy with what he had to say. 
Richard Childress watched Tyler Reddick earn first Cup Series win
Richard Childress has watched both of his cars come painfully close to victory in 2022, including a pair of runner-up finishes each by Austin Dillon and Tyler Reddick. 
On Sunday at Road America, the 26-year-old Reddick finally broke through for his first-ever Cup Series win and did so in impressive fashion, passing who many consider the best road course racer in Chase Elliott in the final stage and holding him off for the victory.
It was the first Cup trophy for RCR since Dillon won at Texas in 2020.  
Childress predicts more road course races in future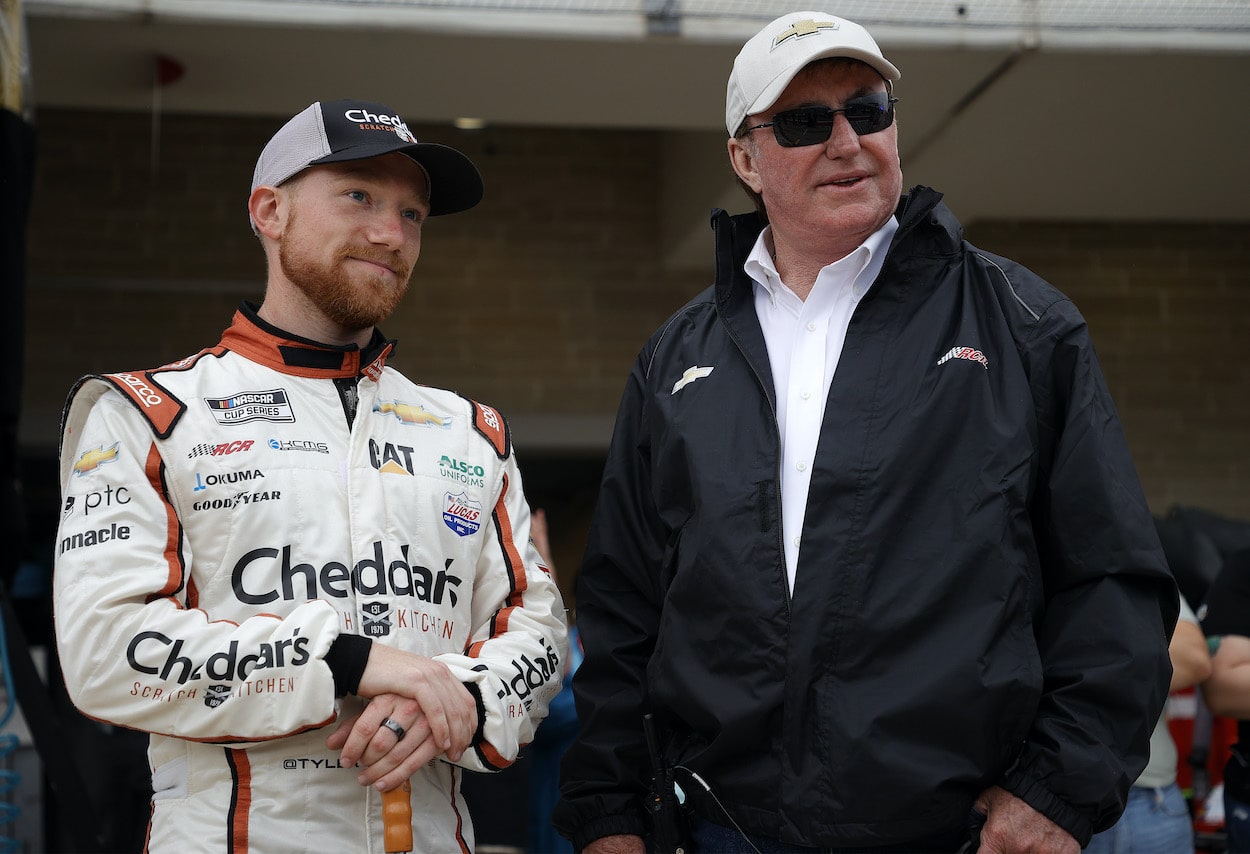 This week Childress made an appearance on SiriusXM NASCAR Radio, where he excitedly talked about Reddick's win and how it was a long time coming. Naturally, with the win coming at Road America, he was also asked his thoughts about having six road course races on the schedule as is the case in 2022. The 76-year-old team owner offered a surprising answer.
"I think you'll see more of it," he said. "I think the plans in the future is to see more road course racing. This car is designed and built like the road course cars that most series are racing today — IMSA and the other series. The fans, I think they really like it. It's more than just a race. They're coming to an event. They can camp out for two or three days. They can just have fun. There's so much going on.
"So I think you're going to see more and more of the road courses. We can't get away from what made NASCAR what it is. We can't get away from intermediates and the speedways — Daytona, Talladega — but I think you got to do what the fans want and we're just trying to please them for sure."
Fans aren't fans of road courses
While it's understandable how Childress would be enthusiastic about the prospects of more road course races in the future, considering his team earned its first victory in years on such a track just a few days earlier, the NASCAR fan base doesn't seem to have the same sentiment. 
Road America produced a first-time winner, but most fans thought the overall race wasn't that entertaining. That's why of the 18 races run this season, it is currently ranked third from the bottom on Jeff Gluck's "Good Race Poll," garnering just over 55 percent support and ranks ahead of only Martinsville and the All-Star Race. 
Interestingly, Joe Gibbs Racing posted a Twitter poll just a few days ago asking fans their favorite type of track. With just over 3,000 respondents to date, short tracks rank first with 43.2% followed by superspeedways at 33.6%, road courses at 13.8%, and bringing up the rear, intermediates at 9.4%. 
In addition to limited passing opportunities, as was the case at Road America, many fans complain about stage racing on road courses, which always seems to divide up the field on pit strategies with those who are more interested in gaining stage points versus those who are thinking bigger picture and trying to position themselves for the win. 
Although Childress talked about the in-person fan experience, which is important, most fans watch NASCAR on television. Unlike ovals, the viewing experience on road courses can be less than ideal because the cameras can only capture so many cars at one time, which also means the field can, and often does, get spread out and a select few cars get most of the coverage (see Reddick and Elliott at RA).
If Childress is correct in his prediction, which there is no reason to doubt him, we can expect more road courses in the future. And based on what fans have had to say about those types of tracks lately, it won't be well-received.
Like Sportscasting on Facebook. Follow us on Twitter @sportscasting19 and subscribe to our YouTube channel.