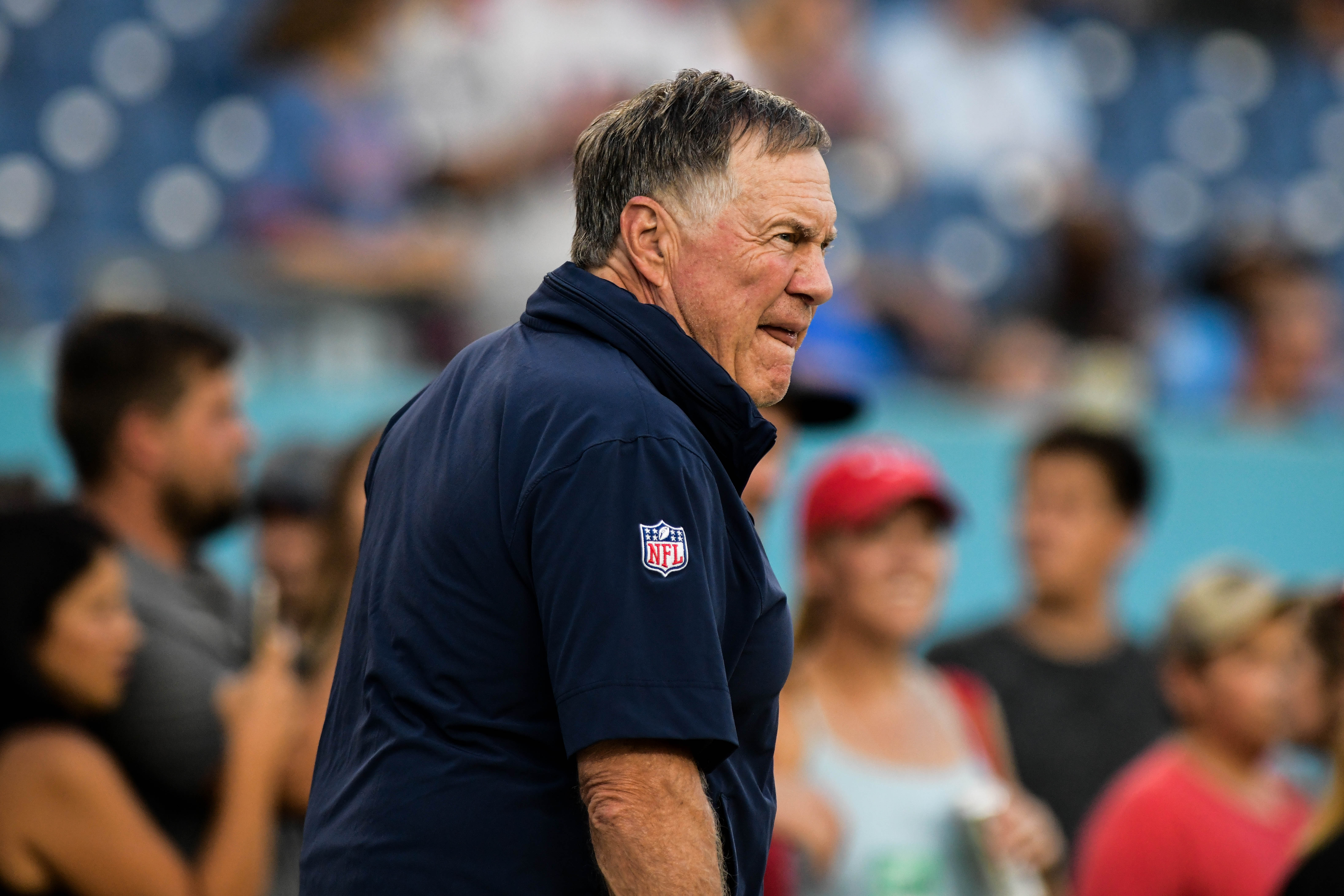 Richard Sherman Doesn't Hold Back While Blasting Bill Belichick, and He's Not Wrong
According to Richard Sherman, Bill Belichick isn't held to the same standard as other NFL coaches.
Richard Sherman has always been a talker, on and off the football field. The former Seattle Seahawks and San Francisco 49ers cornerback now finds himself in a position where talking feeds his family. He recently replaced Shannon Sharpe as co-host of Undisputed.
Sherman recently went on a rant about New England Patriots head coach Bill Belichick, insinuating he gets a free pass with some of the odd moves he's made with the Pats. He's not wrong.
Richard Sherman lays into Bill Belichick
During a recent episode of Undisputed, Richard Sherman didn't hold back when expressing his opinion of Belichick. While sitting with Keyshawn Johnson and Skip Bayless, Sherman got fired up when speaking about the Patriots coach and his lack of success without Tom Brady.
"You gotta treat him the same in every situation," Sherman said of Belichick. "You gotta be objective. Treat him the same way. He has been .500 since Tom left.
"You judged Tom when he left. You said if he can't win without Belichick, then (the success) was Belichick. And what did Tom go do? Tom went and won a Super Bowl the first season he left to say, 'Hey, it was me. It was me. It's not him. It was me.'"
Then Sherman laid into Belichick's personnel moves.
"When Belichick does something crazy, that we would say is something crazy for other coaches to do," Sherman continued. "Like if Kyle Shanahan took his defensive coordinator and made him the offensive coordinator and made his special teams coach his quarterbacks coach, you would say, 'What are you doing? You have lost your mind.'"
Sherman is right about Belichick
Sherman absolutely has a point, but he's wrong about one thing. Belichick is BELOW .500 without Brady as his starting quarterback. Belichick is 79-87 when Brady isn't under center. In five years as head coach of the Cleveland Browns, Belichick had one winning season. In the last three years without Brady by his side in New England, the Patriots failed to make the playoffs twice.
Sherman said Belichick's personnel moves "created a division" within the team. He brought up last year when quarterback Mac Jones was caught on camera yelling in frustration on the sideline.
"You got Mac Jones yelling at his coordinator, yelling at his teammates," he said. "Now it's creating a division on your team. We're making storylines about Mac Jones yelling at Patricia. You're making more issues for your team, and you're not winning. You're not winning."
Belichick is often labeled as the greatest coach in the history of the NFL. That may be the case, but only if you add "with Tom Brady starting at quarterback" to the end of that statement.