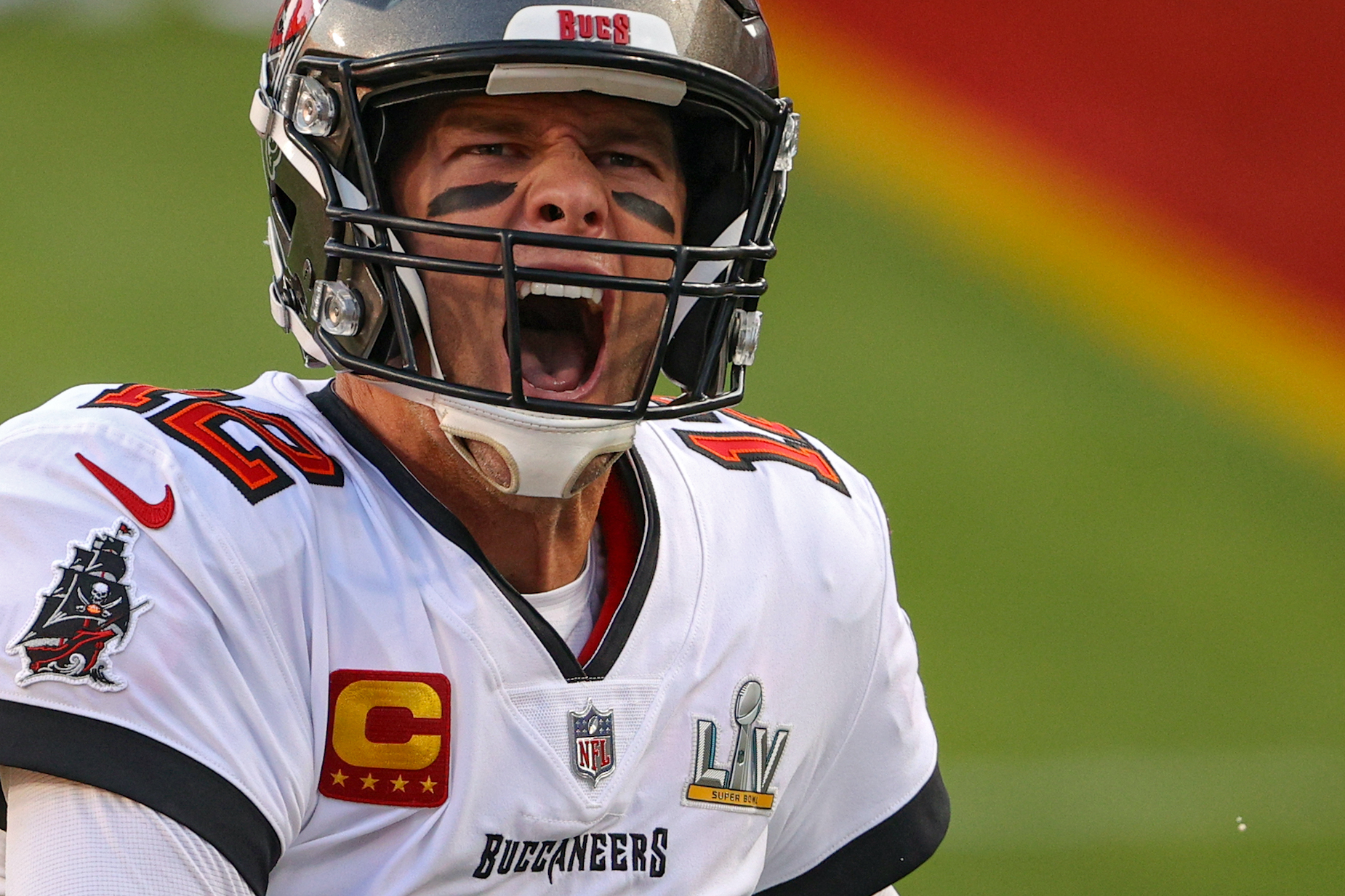 Chris Godwin Reveals What Tom Brady Told the Tampa Bay Buccaneers During His 'Epic Speech' Before Super Bowl 55
When Tom Brady steps up to give a pregame speech, you listen.
At this point in his NFL career, Tom Brady has developed quite the reputation as a leader. Most of that work, however, is done behind the scenes; beyond the occasional sideline outburst, fans can't see how the Tampa Bay Buccaneers quarterback gets his team ready for action. Thanks to Chris Godwin, though, we now have a bit more perspective.
As you might expect, Tom Brady stepped up and spoke to his teammates before they took the field for Super Bowl 55. According to Godwin, the quarterback gave an "epic speech," which helped lead the Buccaneers to victory.
Tom Brady has received plenty of praise for his leadership in Tampa Bay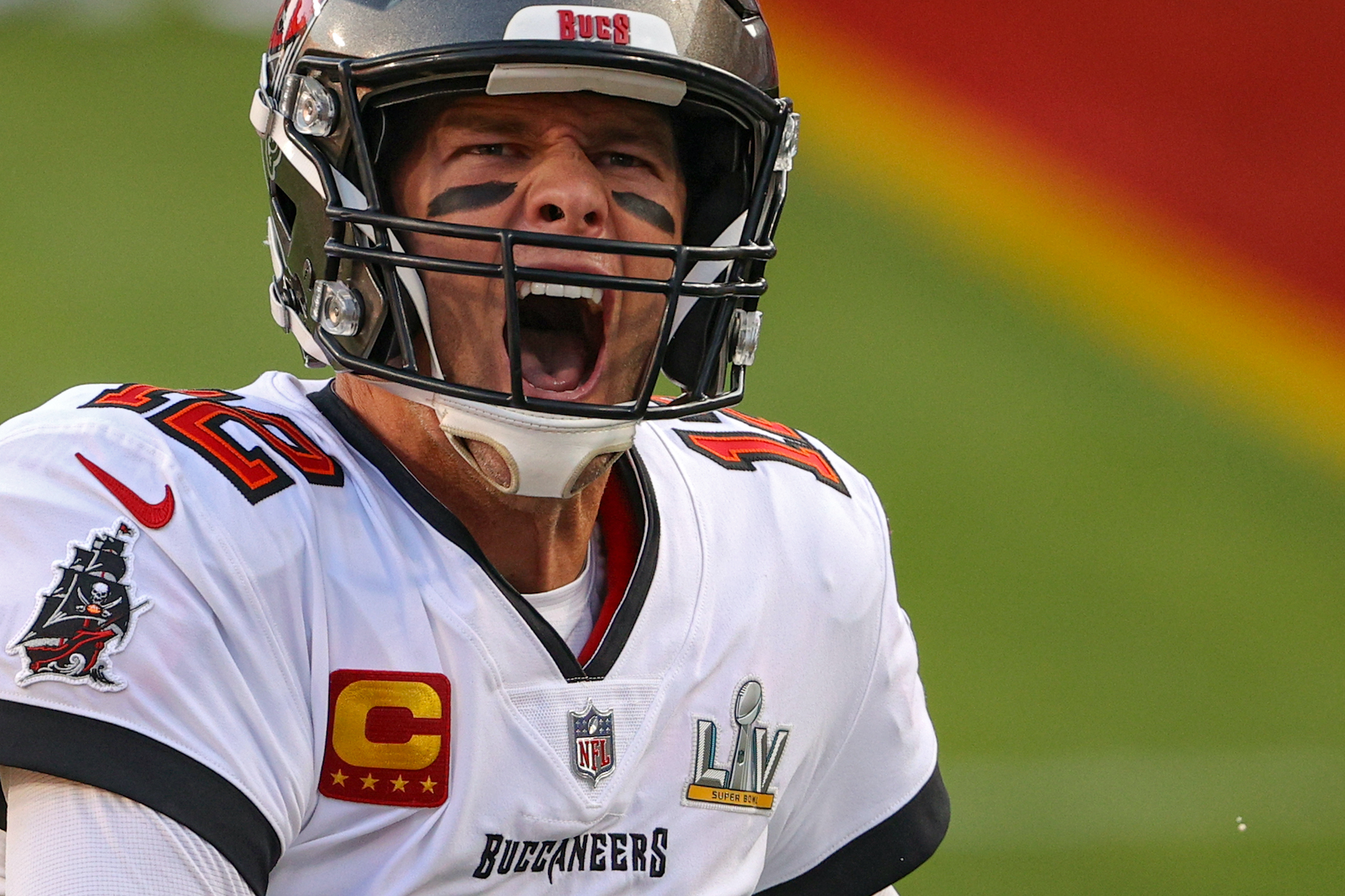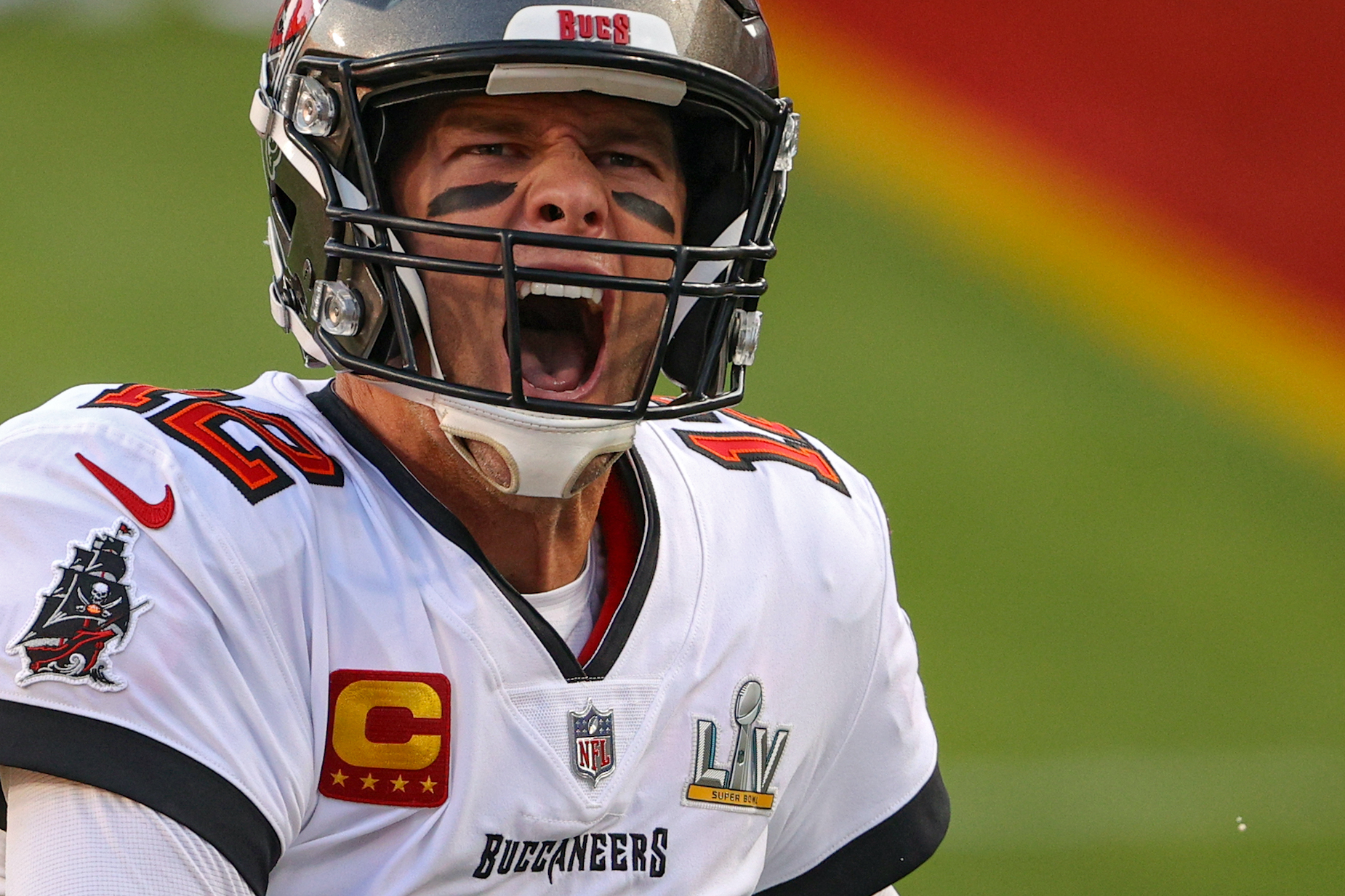 In the world of professional sports, praising someone's leadership can be a tricky thing; it's easy to get sucked into focusing on intangibles and looking at unmeasurable traits ahead of things like talent. During his time in Tampa Bay, though, Tom Brady has received plenty of credit for pulling everyone together off the field.
When he first arrived in Florida, Brady started organizing offseason workouts. Once the campaign officially began, though, it's not like he sat back and let others take the lead.
After the Buccaneers won the NFC championship, for example, Bruce Arians said that Brady gave the entire organization belief that they could make it over the hump. The quarterback also sent multiple text messages in the days leading up to the Super Bowl, reminding them that they could win.
Perhaps the best commentary on Brady's presence, though, came from LeSean McCoy. "He's the only player that I've ever been around that, when he speaks, when he talks, I believe him," the veteran running back explained on The Pat McAfee Show. "He could tell me, 'Shady, go walk on that water. You won't drown.' I'm going to be like, 'OK."
Chris Godwin takes us inside the Tampa Bay Buccaneers locker room
In the moments leading up to a Super Bowl, it's safe to assume the players are inspired to hit the field and lift the Lombardi Trophy. During February 2021, however, Tom Brady wasn't going to take any chances.
According to receiver Chris Godwin, Bruce Arians usually says a few words before each game; then either Devin White or Lavonte David takes over. Ahead of the big game, though, it was Brady's time to shine.
"They both said their thing, and Tom's like, 'Yo, I got a last word," Godwin explained on 10 Questions With Kyle Brandt. "He gives this epic speech, and I think it hit a lot harder because he didn't give any pregame speeches throughout the year. And so that tells you how big the moment is, when Tom gets up here, and he gives this legendary speech. I was like, 'Yo, that's live. That is very dope.' We were all ready to go."
Brandt then asked about Brady's speech. How does a man with an unparalleled NFL resume speak to his teammates and get them ready to compete?
"It's what he's saying, how passionate he is. You can tell he really means this. He's talking about the game and honor and what this game will mean to everyone's legacy, going out and winning this and being that team. He's like, 'This is something that your grandkids are going to be able to remember and be taught.' He's so passionate, man. It's funny, too, because he's basically been to 10 Super Bowls at this point, and he's still just as fired up. So we were like, 'yo, we gotta roll. Our time is now.' He really had us ready to go.

Chris Godwin
It's safe to say that Tom Brady's pregame speech paid off
As mentioned above, it's tough to directly connect the Tampa Bay Buccaneers Super Bowl performance to Tom Brady's speech; the Kansas City Chiefs, after all, didn't do themselves any favors that night. At the end of the day, though, everything worked out for TB12.
The Buccaneers, of course, cruised to the championship. Brady also claimed his fifth Super Bowl MVP title on the night and scored a valuable victory for the sake of his resume. Had he stayed in New England, you could have cynically argued that he was benefiting from the system and only succeeding thanks to Bill Belichick; leading Tampa Bay to glory, however, officially puts that theory to bed.
While winning back-to-back championships is never easy, the Tampa Bay Buccaneers have a chance of accomplishing the feat this season; they are, after all, bringing back virtually their entire roster. If nothing else, we know that Tom Brady will be on hand to keep everyone motivated.