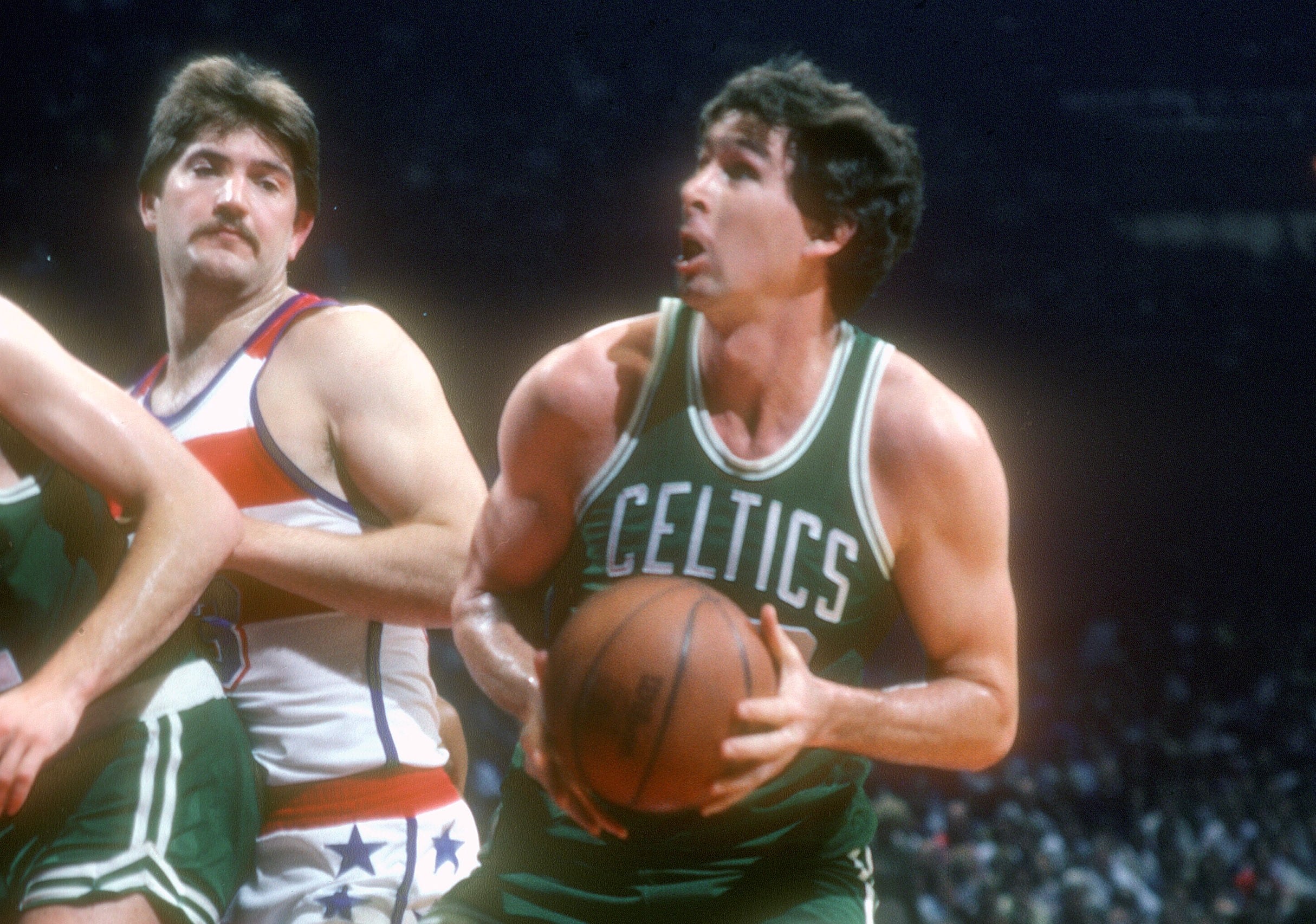 Rick Robey Flat-Out Admitted the Boston Celtics Got a Steal When They Traded Him Away
Rick Robey earned a championship with the Boston Celtics in 1981.
Rick Robey came over to the Boston Celtics during a difficult time. The team had just finished 32-50 the previous year and was on its way to an even worse record. Robey, a 6-foot-11 center who was the third overall pick in the 1978 NBA Draft, was traded to Boston in the middle of his rookie season after playing 43 games for the Indiana Pacers.
Robey played in 36 games for Boston during the 1978-79 season, averaging 12.4 points and 7.2 rebounds. The Celtics struggled mightily, finishing with a 29-53 record. He played all 82 games the following season when hyped-up rookie Larry Bird came on board and guided the Celtics to 61 wins.
Robey played five years in Boston before the Celtics traded him to the Phoenix Suns. He fully admits the Celtics came out on top when they let him go.
Rick Robey won a championship with the Boston Celtics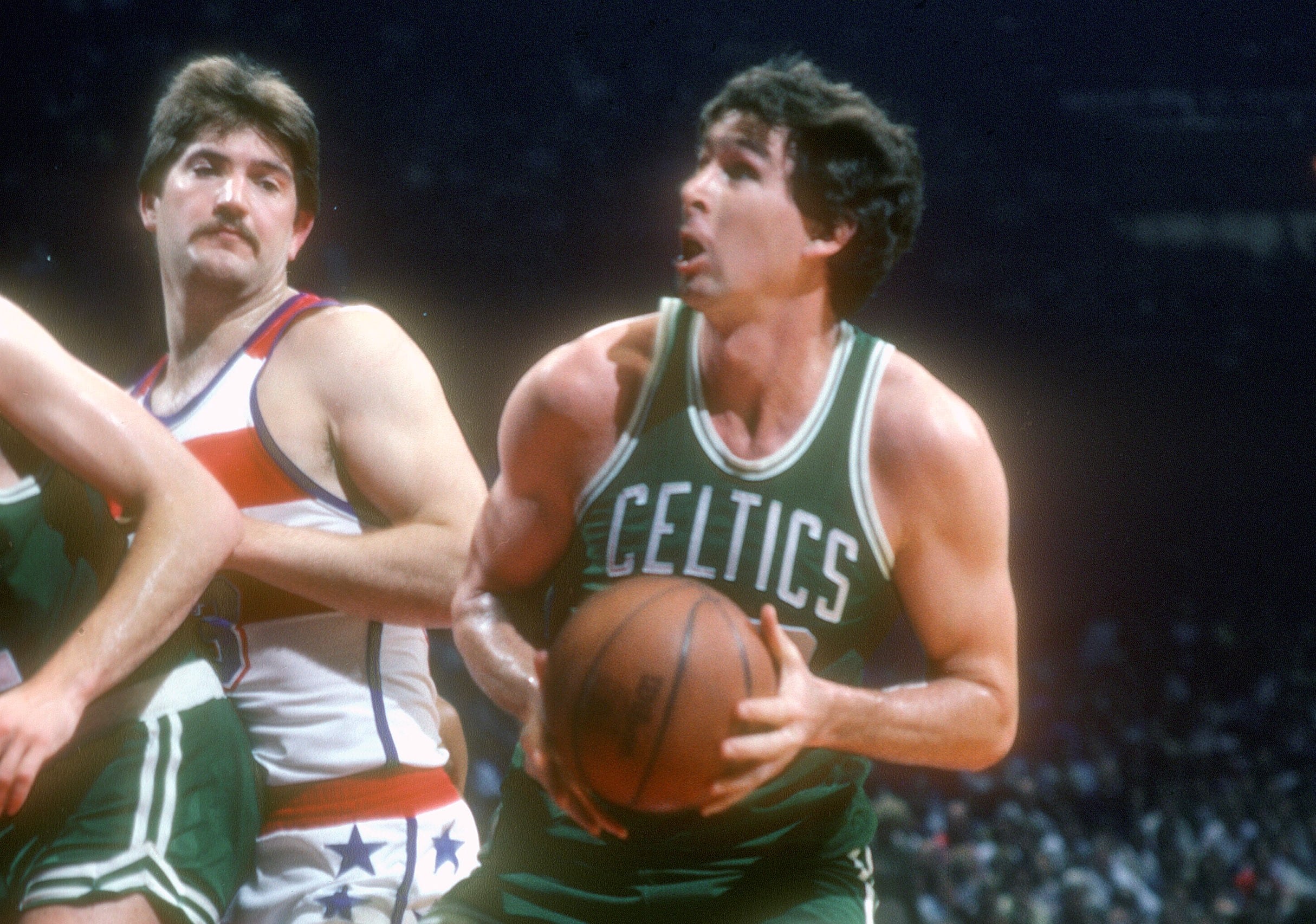 During the 1980-81 season, the Celtics pulled off one of the best trades in franchise history. They had the top pick in the 1980 NBA Draft after acquiring it in a compensation deal for M.L. Carr. The Celtics traded that pick, along with the No. 13 pick, to the Golden State Warriors for center Robert Parish and the third overall pick. At No. 3, they selected Kevin McHale.
Robey said he knew when he first got to the Celtics they were looking to make some noise.
"You could tell they were getting ready to make some major changes on that team," Robey once said in an interview with Michael D. McClellan of Celtic Nation. "They had Curtis Rowe, Bob McAdoo and 'Bad News' Marvin Barnes, and for whatever reason things just weren't working out. They still had Jo Jo White, a great guard who was in the latter part of his career. So there were a lot of rumors floating around that they were going to make some major moves. But that season was definitely a tough season for us."
When Bird came along, they won 61 games. With the Big Three the following season, they won 62 and knocked off the Houston Rockets in the 1981 NBA Finals.
"I think once they were able to get Bird signed, and then put the McHale-Parish deal together for Joe Barry Carroll, things really started to roll," Robey said. "Bird was the trigger point for the turnaround, no question about it. But having those other guys meant a lot, too. And don't forget, Red Auerbach was also great at making moves for the perfect role players, guys like Danny Ainge and Gerald Henderson and M.L. Carr and Cedric Maxwell. Just a great group of guys and great players."
Robey said the Celtics got a steal when they traded him to the Phoenix Suns
With two additional frontcourt players in McHale and Parish now in the mix, Robey saw his playing time dip from 23.4 minutes to 19.1. The following season, he played 14.8 minutes.
Robey recalled the day he was told he was being traded as part of a package to the Phoenix Suns. In return, the Celtics received Dennis Johnson. Johnson played a major role in the Celtics winning championships in 1984 and 1986.
"Again, some of the trades that he pulled off were just amazing," Robey said of Auerbach. "I remember getting a call from KC Jones, who was one of my dearest friends and who had just been named head coach. KC told me that I'd just been traded to Phoenix for Dennis Johnson, and I just had to laugh and tell him that the Celtics had just gotten a pretty good deal. And that's another one of those Auerbach trades that I'm talking about."
Robey said winning that '81 title was the icing on the cake in his eight-year NBA career.
"To win a title was a dream come true," Robey said. "I was a pretty lucky athlete. I won a title in high school. In college, I was part of a team that won the NIT and the NCAA tournaments. Then I end up with the Celtics and win an NBA championship. I think that I'm the only person that's ever done that. It was kind of like putting the icing on the cake."