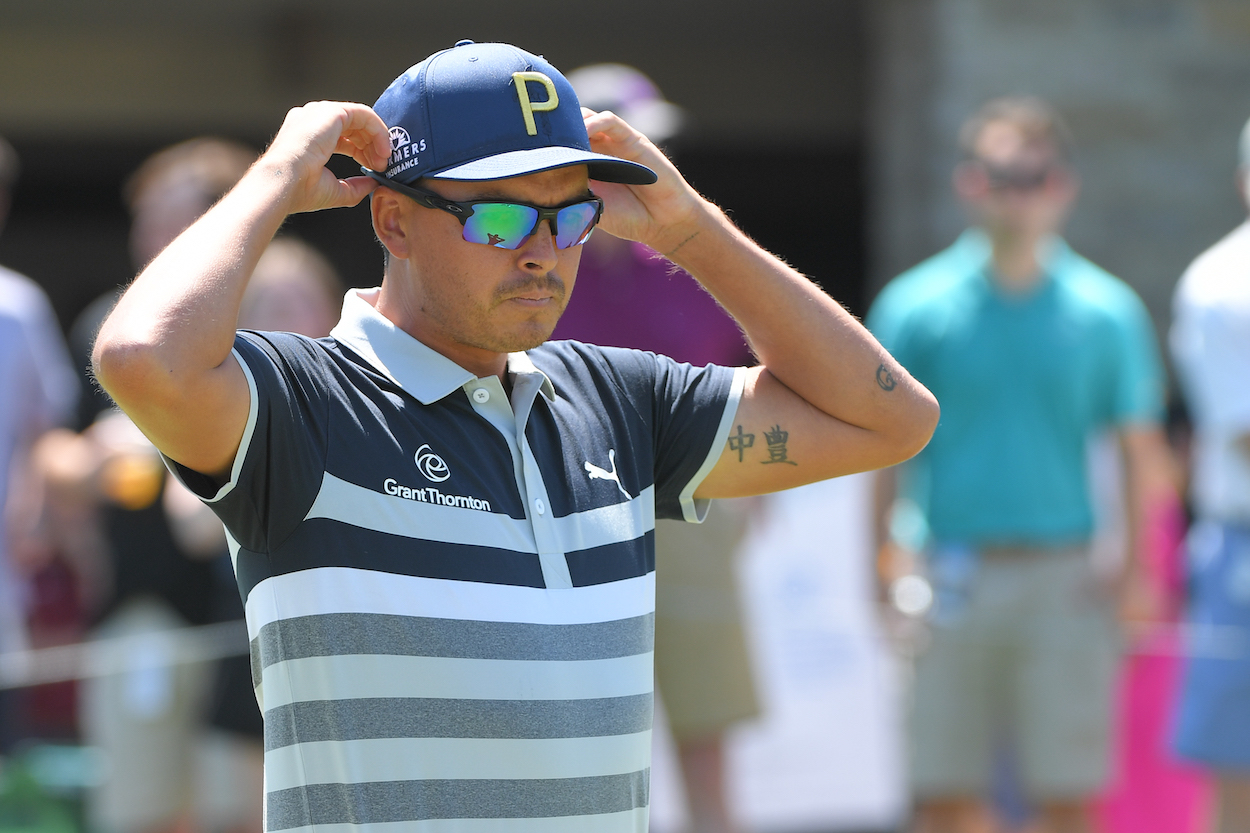 Rickie Fowler's Career Resurgence Can Be Traced to a Secret Weapon That Has Nothing to Do With Golf
Rickie Fowler's recent struggles can possibly be traced to the fact that he couldn't see past 150 yards. His new prescription sunglasses have him back in a groove.
Rickie Fowler hasn't been himself since his last PGA Tour win in February of 2019. The stylish fan-favorite has missed seven cuts already this season, and he's only recorded three top-20 finishes in 18 starts. Fowler dropped all the way to No. 128 in the Official World Golf Ranking last month, but there might've been a simple explanation for his prolonged struggles: He couldn't see.
Fowler admitted this week that he's struggled with his vision over the last few years. He's tried wearing prescription glasses on the course in the past, but he could never find a pair that was comfortable enough to wear during competition. But now, he finally has, and his new secret weapon is leading to his best golf in a long time.
Rickie Fowler back on track after rough stretch of golf
Golf fans are used to seeing Fowler near the top of the leaderboard in nearly every tournament he enters. Although he doesn't have a major championship to his name, Fowler was seemingly always in the mix down the stretch of majors during his prime.
But that Fowler has gone missing over the past few years.
The new Fowler can't control his driver, regularly misses short putts, and makes a big number nearly every round. He's missed the cut in nearly half the events he's entered in this season. Through 18 tournaments played, Fowler ranks 139th on the PGA Tour in scoring average (71.55), and he's fallen as far as 128th in the world rankings.
But something clicked for Fowler at the PGA Championship at Kiawah Island. He fired three under-par rounds in four days and finished the major championship tied for eighth. Fowler continued his strong play into the Memorial Tournament this weekend, and we now know why.
Fowler's new prescription sunglasses fueling his career resurgence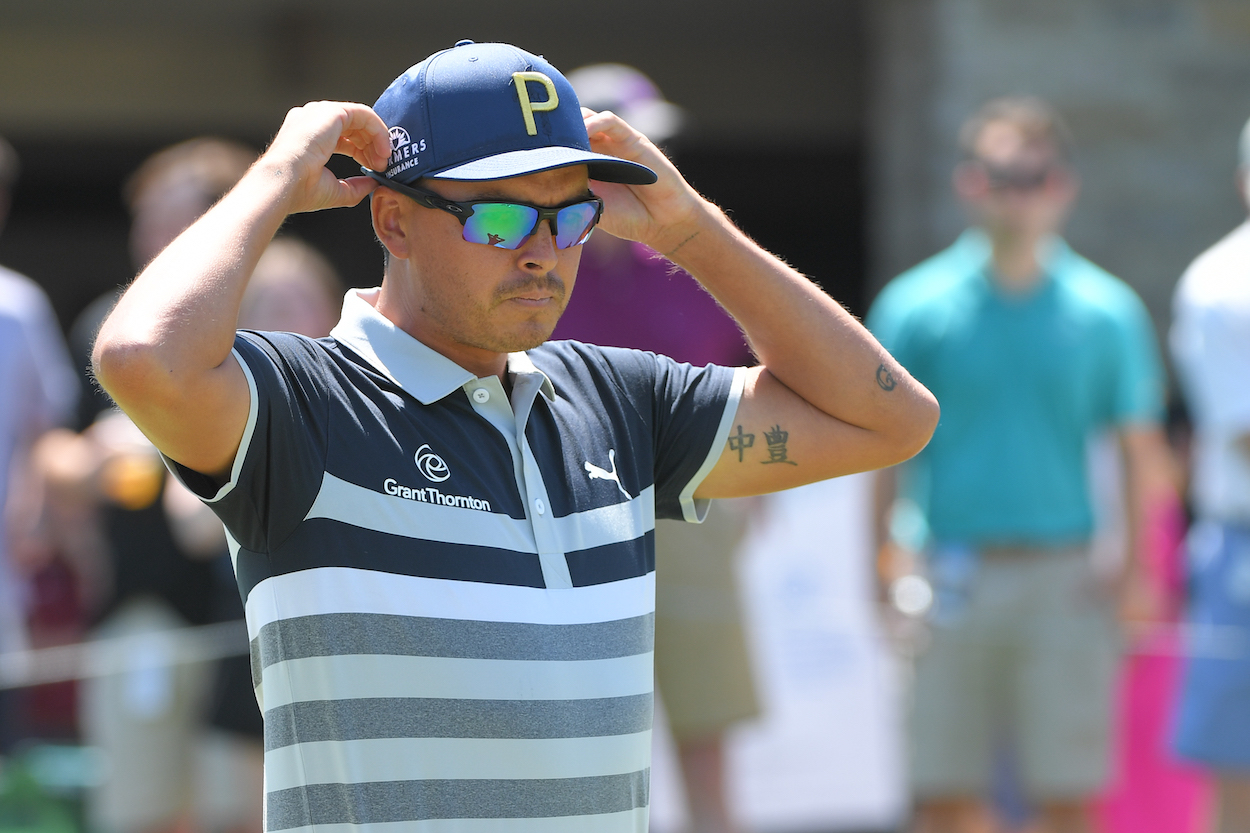 Fowler doesn't typically wear sunglasses on the golf course, so it was surprising to see him show up to Kiawah last month sporting shades on all four days. But these glasses aren't for blocking the sun. They're to help Fowler see the golf ball.
"I always struggled with seeing more than, say, 150 yards and little things far away," Fowler said Thursday from the Memorial. "The only time I start to struggle with some depth perception is in low light situations, like early morning or as the sun is going down. And so I just wanted to try another option, before going to Lasik down the road. It's not bad enough to where I wanted to try going to like Lasik."
Fowler said he experimented with glasses in the past, but he hadn't found a pair that was unnoticeable during his swing.
Until now.
"I always felt the nose piece, with how much I move sometimes in the swing, it would get in the way and I would lose sight of the ball, which is why I didn't like glasses forever," he said.
Fowler can finally see the golf ball land with his new sunglasses
Many golf fans and media pundits have been trying to figure out what's wrong with Fowler's game for years, but it might just be as simple as he couldn't see his ball. Fowler made the stunning admission this week that he couldn't even see his golf ball land before he started employing his new sunglasses.
"With just standard sunglasses without prescription I saw that I wasn't squinting as much, wasn't stressing my eyes as much," he said. "I said, 'Shoot, why don't we try prescription? So now I can actually see the ball land."
Yeah, that might be helpful on the golf course.