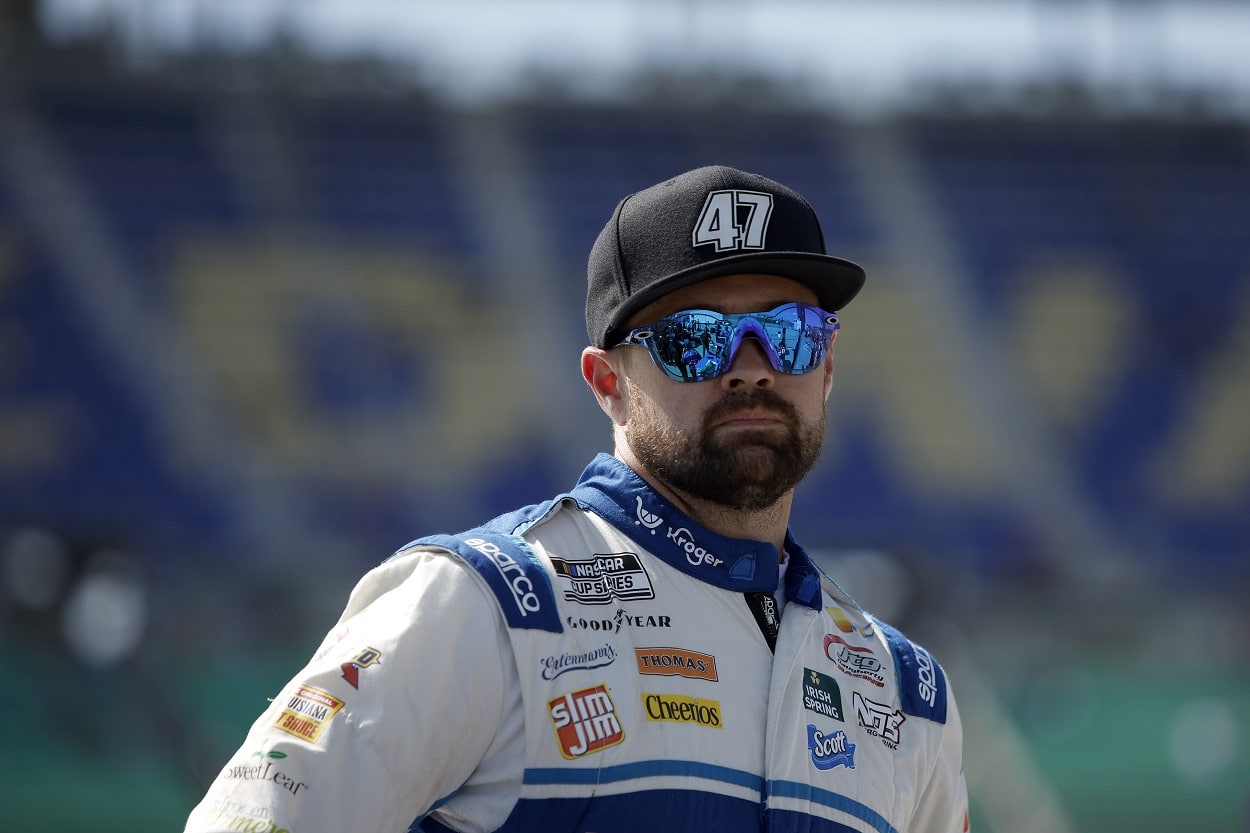 Ricky Stenhouse Jr.'s Top-10 Streak Could Be a Fluke but Could Also Continue Given the Upcoming NASCAR Cup Series Schedule
Should Ricky Stenhouse Jr.'s top-10 streak be taken seriously?
The 2022 NASCAR Cup Series season has produced myriad surprises, as the introduction of the Next Gen car has offered opportunities for success to a wider range of teams. Ricky Stenhouse Jr. is the latest to take advantage of the parity in the series and has added his name to the list of drivers capable of stealing a spot in the NASCAR Playoffs.
The 34-year-old Stenhouse came up through the Xfinity Series more than a decade ago with what was then known as Roush Fenway Racing. During his first two seasons, he struggled with four top-five finishes in his first 39 races in 2009 and 2010. Team owner Jack Roush even had to sit him out of a few races in 2010 because his driving style led to too many crashes.
Ricky Stenhouse Jr. had early struggles before success in both the Xfinity and Cup Series
Stenhouse learned his lessons and went on to win the next two Xfinity Series championships along with eight races. He did not finish only three events combined during his title-winning years of 2011-12 and earned a promotion to the Cup Series for 2013 in the No. 17 Ford for Roush.
Unfortunately for Stenhouse, the success he found in the Xfinity Series did not translate to the Cup circuit. He mustered one top-five in each of his first three seasons and did not end any of those seasons higher than 19th in the points standings.
He fell back to 21st in points for the 2016 campaign before breaking through with a pair of superspeedway victories in his fifth full-time Cup Series season in 2017. Stenhouse won the pole and the race in May 2017 at Talladega Superspeedway and also won the next trip the series took to a superspeedway two months later at Daytona International Speedway.
Those victories earned him his first and only berth in the NASCAR Playoffs, and he ultimately finished 13th with two top-10s in the season's final 10 events.
Consistency continued to elude Stenhouse. He has not won a race or finished higher than 18th in the points standings since 2017, but he has recently achieved a feat that matches the success of his best Cup Series season.
Stenhouse is on a career-high top-10 streak
Stenhouse has finished inside the top 10 in each of the last three races. It is the second time he has reached that mark in his career and the first since a three-race span that ended with his first career win at Talladega.
He opened that streak with a ninth-place run at Bristol Motor Speedway and improved to fourth at Richmond Raceway before the victory at NASCAR's biggest track.
This year Stenhouse has compiled his top-10 streak with a second-place finish at Dover Motor Speedway before a pair of eighth-place results at Darlington Raceway and Kansas Speedway.
The difficulty and variety of those tracks should give Stenhouse and his team hope that they have hit on something with the Next Gen car that could keep them in contention in the second half of the regular season and potentially make a run at the playoffs.
It will still likely take a win to reach the playoffs, however. Stenhouse has improved from 31st to 25th in the points standings during his streak, but his eight finishes of 25th or worse in the season's first 10 events will be extremely difficult to overcome without a victory.
He has previously run well at several upcoming tracks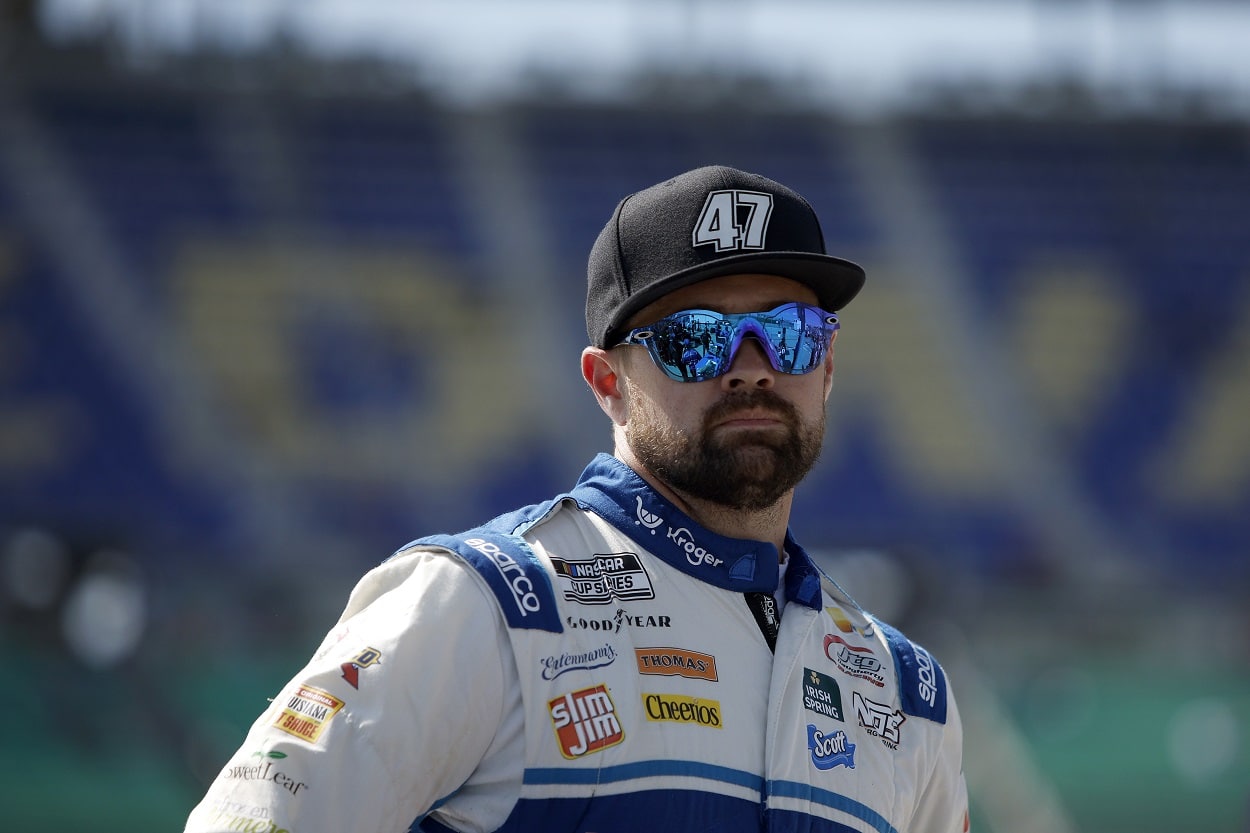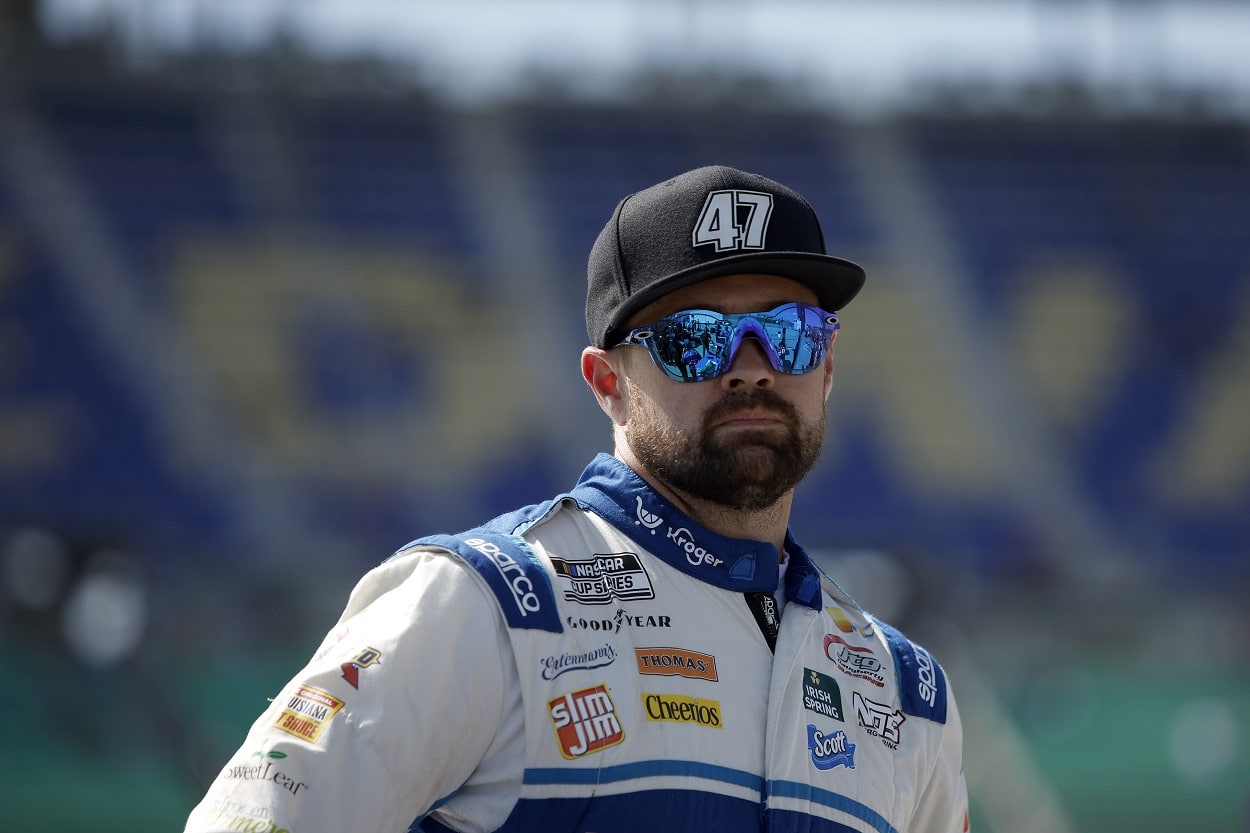 A win for Stenhouse and the No. 47 JTG Daugherty Racing team is not unrealistic given the tracks left on the regular-season schedule. Both of his career victories have come at superspeedways, and there are two superspeedway-style races still on the regular-season docket with Atlanta Motor Speedway in July and Daytona in August.
He also ran sixth in the inaugural Cup Series race at Nashville Superspeedway a year ago, and he has an average finish since 2019 of 12th or better at the Road America and Indianapolis Motor Speedway road courses and the oval at Charlotte Motor Speedway, including a pair of top-fives in his last four races on the Charlotte oval.
It won't be easy to qualify for the playoffs with only five spots currently left for drivers without a victory, and several perennial, multi-race winners such as Ryan Blaney, Martin Truex Jr., Kevin Harvick, Aric Almirola, and Brad Keselowski are still winless.
Yet, Stenhouse has driven himself into the conversation and should be considered one of the contenders for a playoff spot as the second half of the regular season approaches.
All stats courtesy of Racing Reference.
Like Sportscasting on Facebook. Follow us on Twitter @sportscasting19 and subscribe to our YouTube channel.