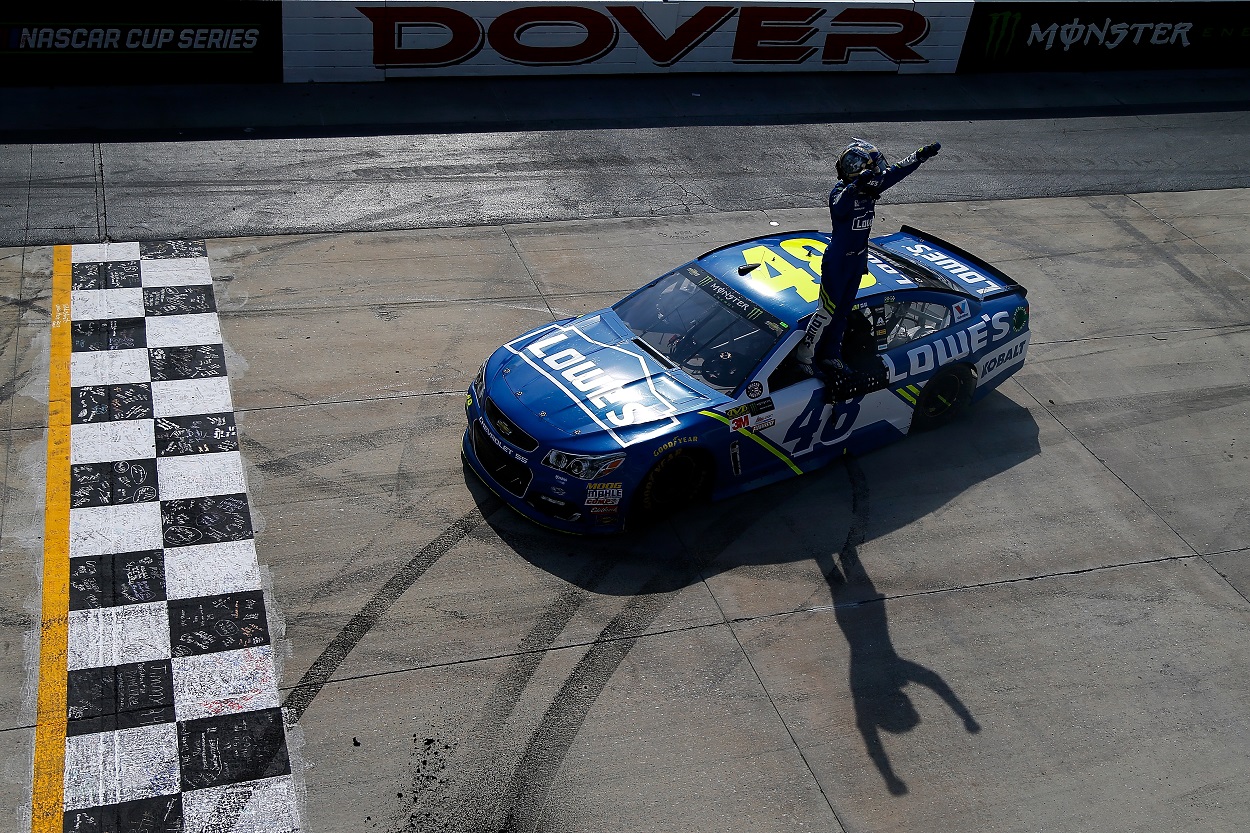 Who Has the Most NASCAR Cup Series Wins at Dover Motor Speedway?
A brief look at the NASCAR Cup Series drivers with the most victories at Dover Motor Speedway.
Opened in 1969, the motorsports complex now known as Dover Motor Speedway has hosted at least one NASCAR Cup Series race every year since. Dover hosted two races per year from 1971 to 2020, but it's now down to one.
For a little over a quarter-century, the one-mile oval was an asphalt course, but that changed in 1995, and it's been concrete ever since.
Naturally, with a historic track and five-plus decades of history comes a historic list of winners full of the sport's biggest superstars, led by one of the most successful drivers of his generation and in NASCAR history overall.
Jimmie Johnson owns the most NASCAR Cup Series victories at Dover Motor Speedway with 11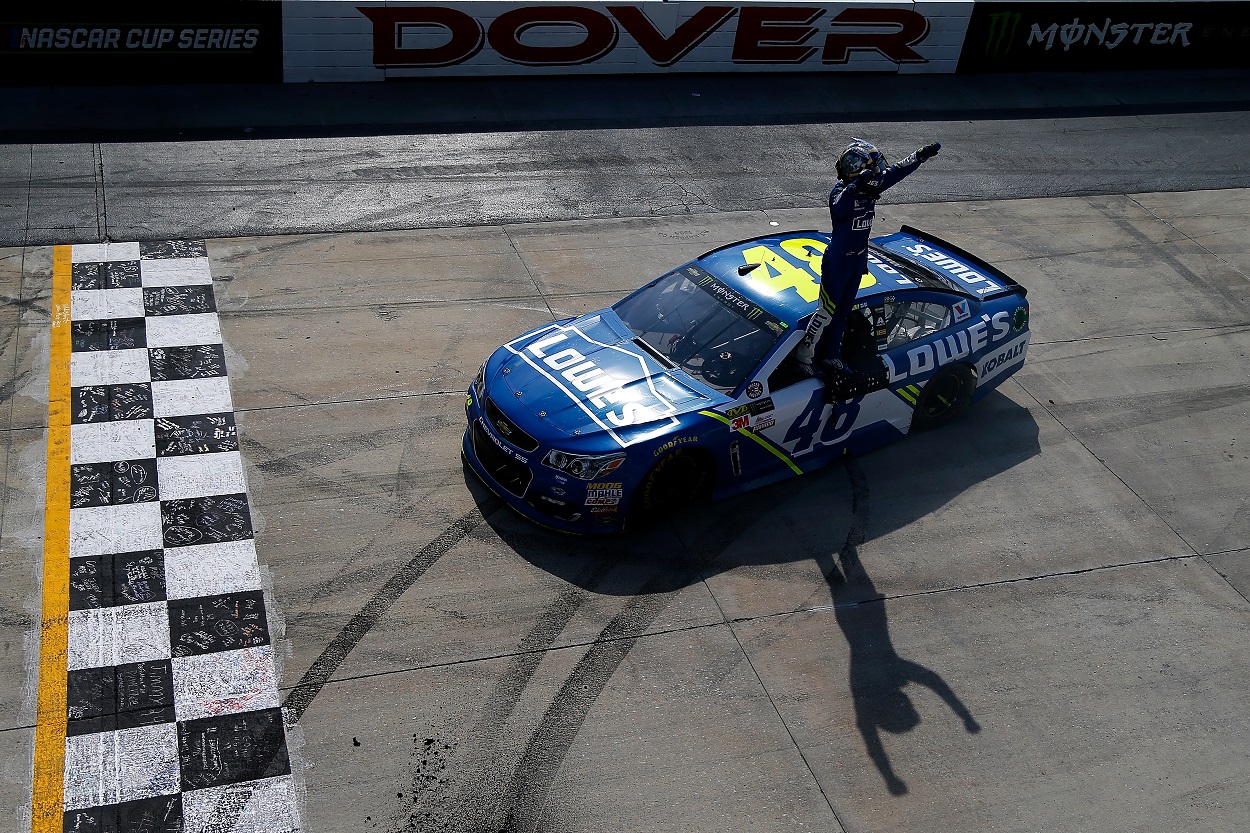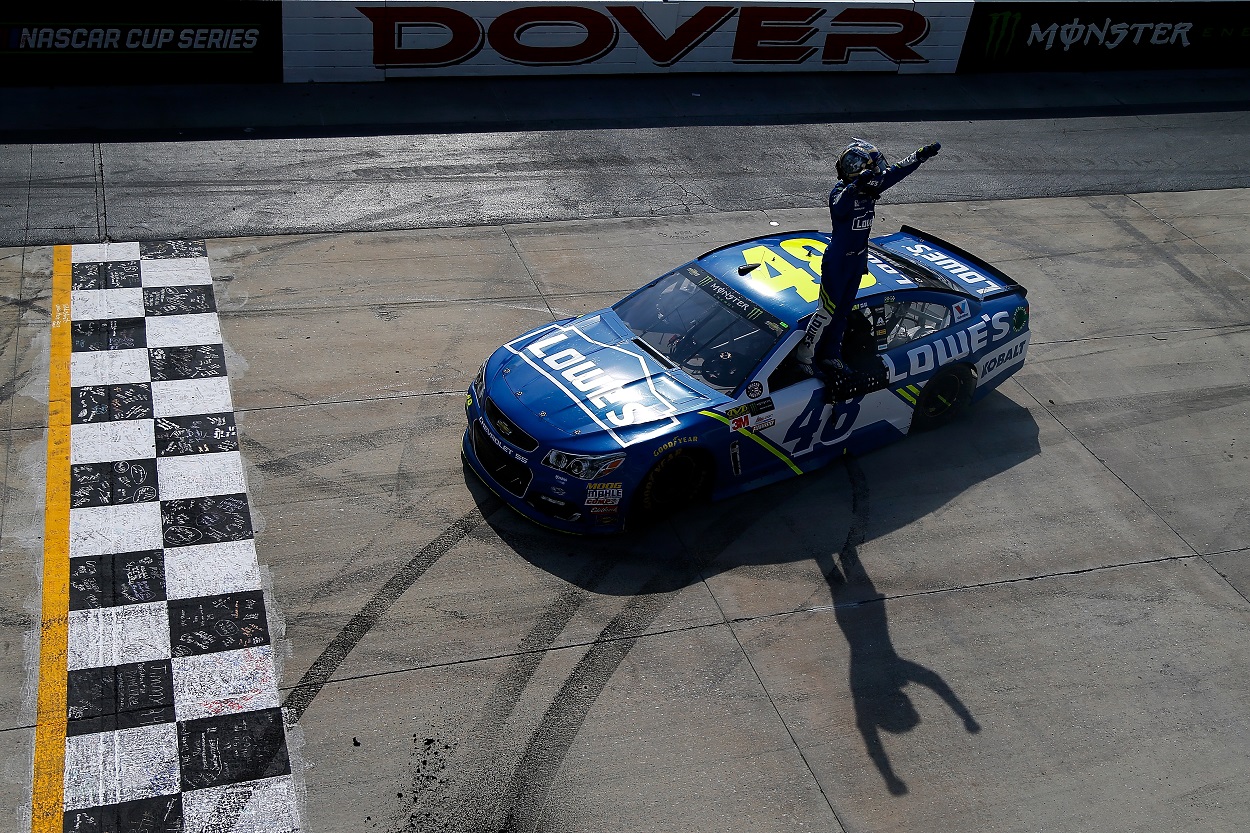 Including that first race in 1969, one of 200 career victories for the great Richard Petty, Dover Motor Speedway has hosted 104 NASCAR Cup Series races. And in those 105 races, a total of 39 different drivers have taken at least one checkered flag.
Of those 39, 23 have won at least two races at "The Monster Mile," while 18 have won at least three. Ricky Rudd, Bill Elliott, Harry Gant, Mark Martin, and Martin Truex Jr. each won four times at Dover, and Jeff Gordon and David Pearson each won five.
Petty's win at the inaugural race at Dover in 1969 was one of seven career victories here, a number matched by Bobby Allison. But both are still four short of the record 11 checkered flags won at Dover Motor Speedway by Jimmie Johnson, which account for 13.3% of his 83 Cup Series victories.
Johnson won his first-ever Cup Series start here in the spring of 2002 and won the fall race as well. He also swept both races in 2009 and went back-to-back in the fall of 2013 and the spring of 2014. The seven-time Cup Series champ recorded his final victory at Dover in the spring of 2017.
Every NASCAR Cup Series winner at Dover Motor Speedway
Here's a quick look at every NASCAR Cup Series winner at Dover Motor Speedway.
Jimmie Johnson: 11
Richard Petty: 7
Bobby Allison: 7
David Pearson: 5
Jeff Gordon: 5
Mark Martin: 4
Harry Gant: 4
Bill Elliott: 4
Ricky Rudd: 4
Martin Truex Jr.: 4
Dale Earnhardt Sr.: 3
Kevin Harvick: 3
Ryan Newman: 3
Cale Yarborough: 3
Matt Kenseth: 3
Tony Stewart: 3
Kyle Busch: 3
Rusty Wallace: 3
Neil Bonnett: 2
Benny Parsons: 2
Darrell Waltrip: 2
Greg Biffle: 2
Chase Elliott: 2
Brad Keselowski: 1
Ken Schrader: 1
Kyle Larson: 1
Derrike Cope: 1
Dale Earnhardt Jr.: 1
Denny Hamlin: 1
Alex Bowman: 1
Davey Allison: 1
Jeff Burton: 1
Bobby Labonte: 1
Geoff Bodine: 1
Dale Jarrett: 1
Carl Edwards: 1
Kyle Petty: 1
Kurt Busch: 1
Jody Ridley: 1