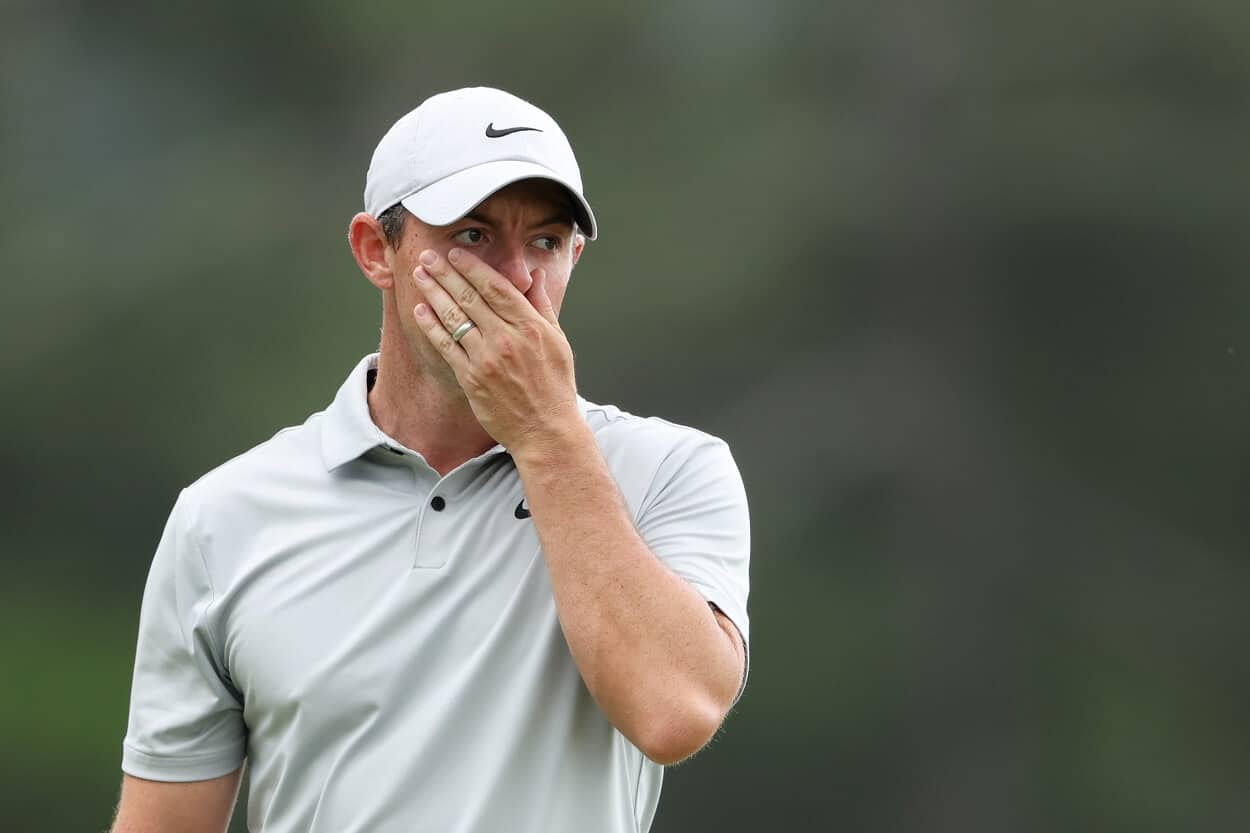 Rory McIlroy Could Lose Millions of Dollars by Skipping the RBC Heritage but Likely Won't
Rory McIlroy is missing his second designated event of the 2022-23 PGA Tour season by skipping the RBC Heritage.
It's been a bit of a shocking week in the golf world as it pertains to Rory McIlroy, hasn't it?
First, of course, there was his surprise performance at the Masters, where he was attempting to complete the career Grand Slam for the ninth time. As he'd finished in the top 10 in six of the previous eight attempts, it was almost assumed that he'd be in contention come Sunday afternoon.
But that obviously wasn't the case, as McIlroy didn't even give himself a chance, shooting 72-77 to miss the cut by two shots. After missing just two cuts all of last year, Rory has now missed the weekend in his last two stroke-play starts, the other being The Players Championship at TPC Sawgrass. McIlroy did, of course, finish third at the WGC Match Play in between, so it's not as if he's been playing terrible golf.
What he has been doing is playing a lot of golf, though, as the Masters marked his sixth start in nine weeks. It was supposed to be seven starts in 10 weeks, but in another shocking development, McIlroy has withdrawn from this week's RBC Heritage event in Hilton Head, South Carolina. What makes this such a shock is that the RBC Heritage was upgraded to a designated event on the PGA Tour schedule this year, making this the second time Rory has skipped such an event, which could potentially cost him millions of dollars.
Rory McIlroy is supposed to lose a portion of his PIP money by skipping a second designated event but likely won't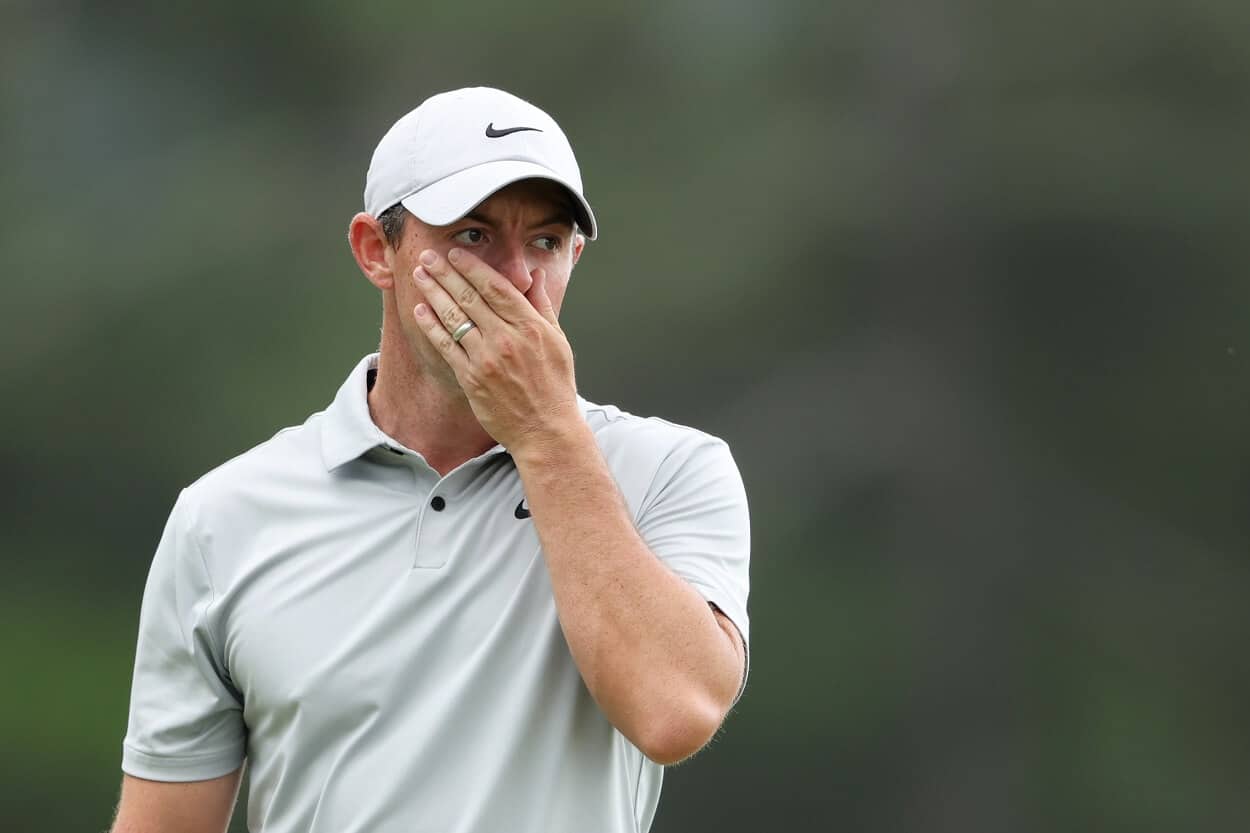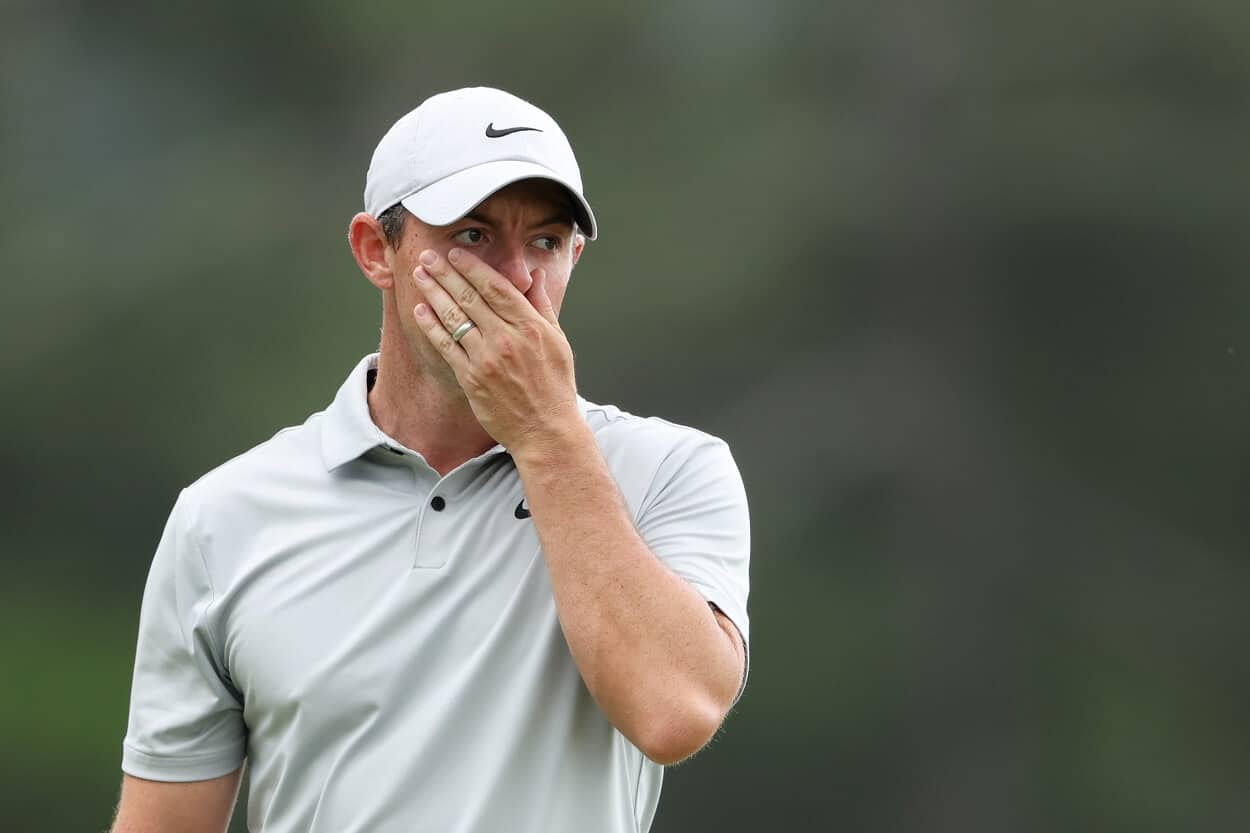 Under the new rules of the PGA Tour's Player Impact Program (PIP), the initiative that began in 2021 to reward players for boosting engagement and publicity of the tour, players are allowed to opt out of one designated event during the 2022-23 season with no explanation required.
But if a player opts out of a second designated event, he must have a valid excuse for doing so, such as an injury, or risk losing a portion of his PIP payout.
As it pertains to Rory McIlroy, the RBC Heritage marks the second designated event he's skipped, the first being January's Sentry Tournament of Champions. And when the announcement was made, no specific reason was given.
So under these new guidelines, McIlroy, who collected $12 million by finishing second to Tiger Woods in last year's PIP standings, could potentially miss out on millions as he's essentially guaranteed to finish in the top two or three this year.
However, whether or not that actually happens remains to be seen. Earlier this year, it was reported that PGA Tour commissioner Jay Monahan has the "discretion to award PIP money to players who don't meet the tournament limit if they have a serious injury or other emergency that keeps them from playing." Monahan also stated that Tiger, who certainly won't come anywhere near playing a full schedule, wouldn't be affected by these changes.
So will it really surprise anyone if Rory McIlroy gets an exemption as well? After all, he's given so much of his spare time over the past few years to the PGA Tour in the ongoing fight against LIV Golf. It's highly unlikely Monahan will punish the face of his organization for taking an extra week off.