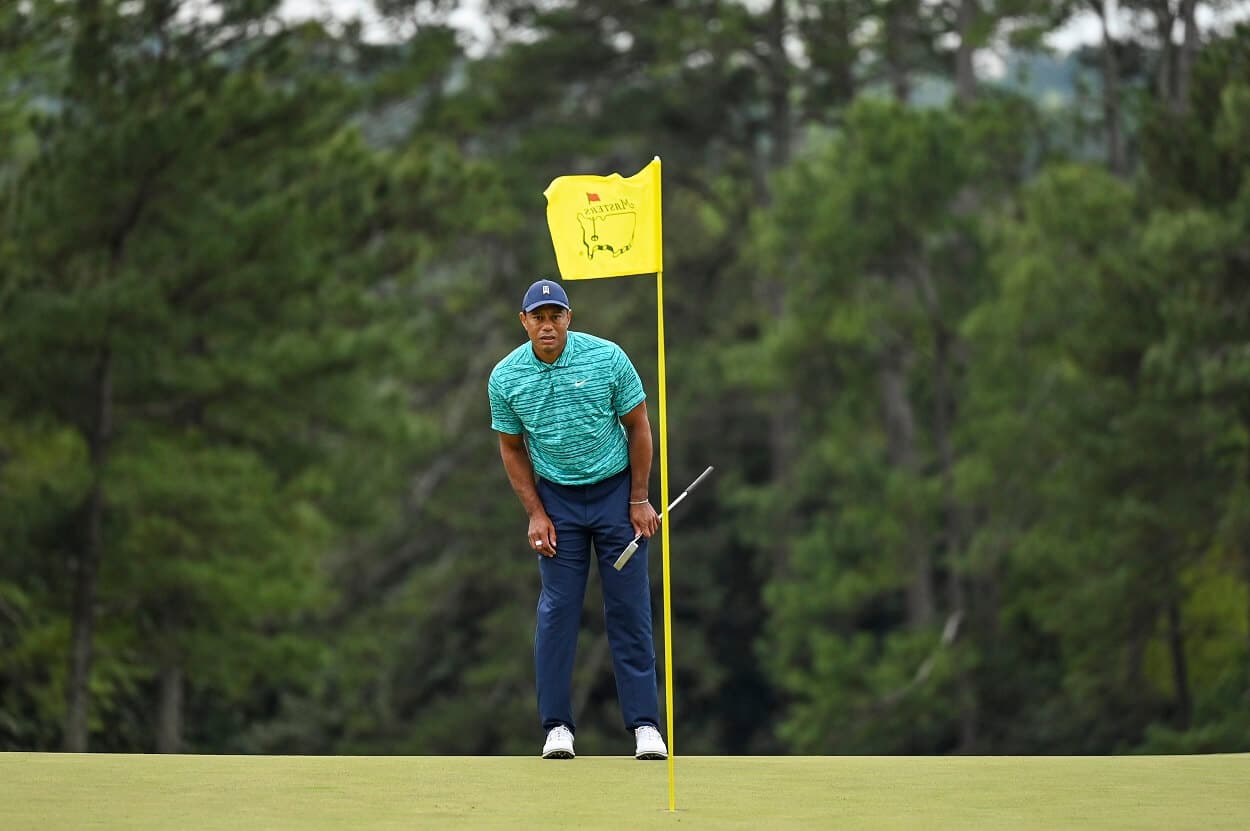 Why Nobody Wants to Play With Tiger Woods at the Masters
Golfers paired with Tiger Woods in the first two rounds of the Masters haven't typically fared well over the years.
Any week in which Tiger Woods tees it up is a special one, especially these days, as the 82-time PGA Tour winner only makes a handful of official starts per year. But this week is particularly special as this will be the 25th time Tiger has played the Masters at Augusta National Golf Club, where he's made so many memories over the years.
It all started back in 1995 when a then-19-year-old Woods was the low amateur. Just two years later, he made all sorts of history as his reign of dominance truly began with a 12-shot victory. In 2001, the Masters served as the final leg of the famed "Tiger Slam," and he became just the third back-to-back winner at Augusta the following year.
In 2005, there was the famous chip-in on the par-3 16th en route to green jacket number four. And in 2019, he overcame ridiculous odds at age 43 to capture number five.
But Tiger's performances at Augusta over the last quarter-century aren't what we're here to discuss today. In fact, we're actually here to discuss the performances of those who've played alongside him at the Masters.
Part of the allure of watching Woods is seeing how his playing partners fare, as there's obviously a lot of pressure that comes with teeing it up alongside one of the greatest golfers of all time. In his prime, most would buckle as they knew they couldn't keep up if he was on. It's arguably even more interesting these days as the vast majority of the players in this new generation took up the game because of Tiger.
So with that in mind, we thought it might be fun to see how those who've played with Tiger Woods at the Masters have fared over the years.
Those who've played with Tiger Woods at the Masters haven't typically fared well over the years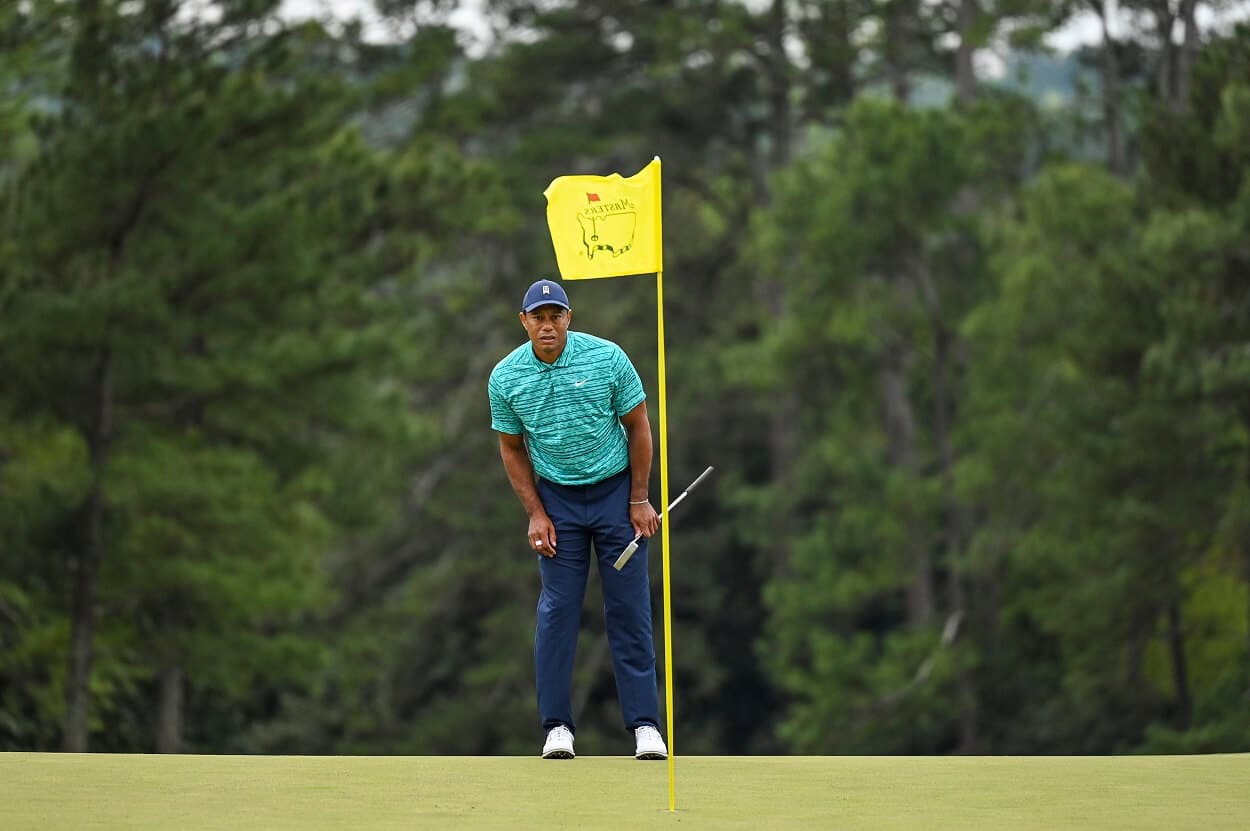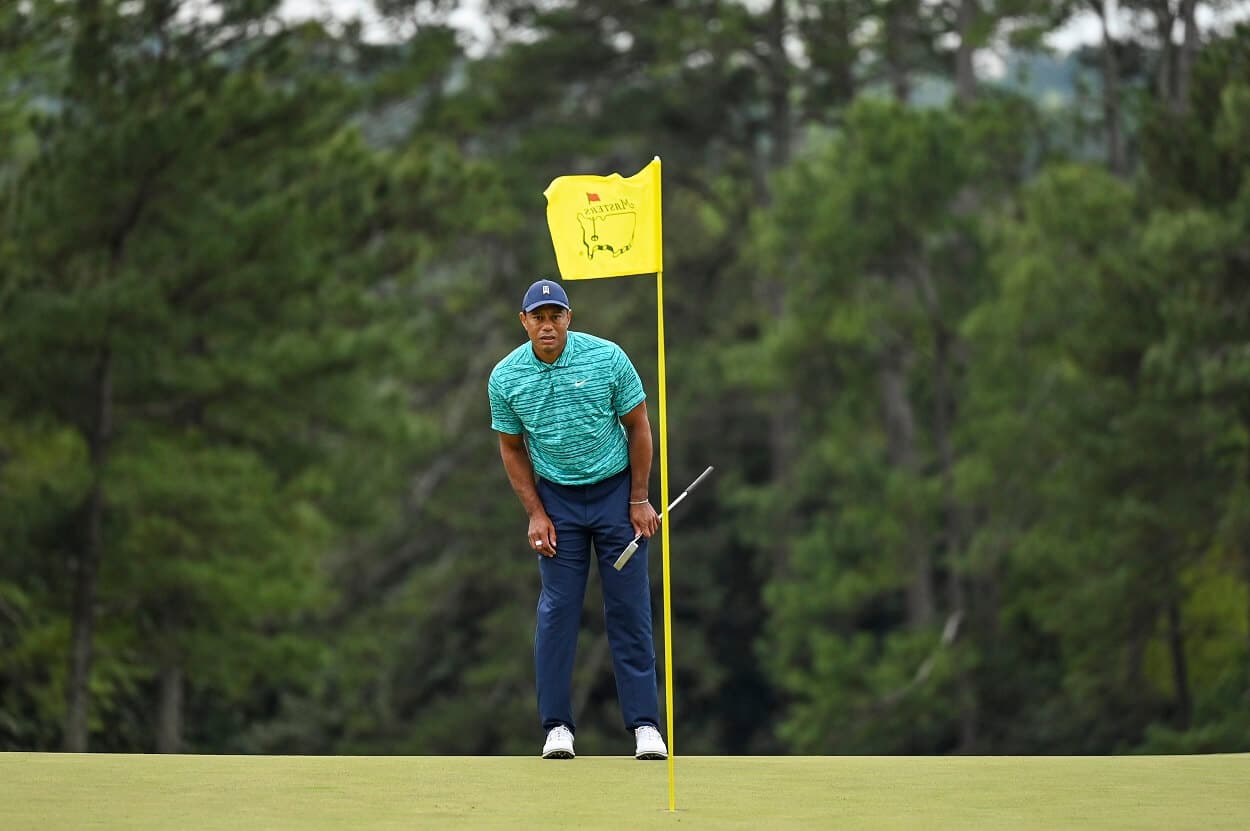 It's no secret that the Masters can often produce the lowest winning score of the four major championships in a given year. It's not that Augusta National is easy by any means, but it certainly allows for more birdie opportunities than many of the courses used for the PGA Championship, the U.S. Open, or The Open Championship.
Starting with Woods' historic victory in 1997 and ending with Scottie Scheffler's victory in 2022, the average winning score at the Masters is 11-under. So you obviously have to go low to win.
And, on average, those who've been paired with Tiger in that time have struggled to do so, at least in the first two rounds.
Since turning pro, Woods has played the Masters 22 times. In 1997 and 1998, the first two rounds were still played in pairs, not threesomes, which became a thing in 1999. Using simple math, that gives us 84 rounds of data at which to look (42 players x two rounds).
In those 84 rounds, those who've played with Woods have shot in the 60s just 12 times (13.8%), six in the first round and six in the second round. On the flip side, 26 players (31%) have shot 75 or higher on Augusta's par-72 layout. The highest score shot by one of Tiger's playing partners was Thomas Bjorn's first-round 80 in 2004.
On average, those paired with Tiger in the first two rounds shoot 72.99, nearly a full shot over par. And then there's the fact that not a single player who's been paired with Woods on Thursday and Friday has ever won the Masters.
So while teeing it up with Tiger Woods at Augusta is obviously an incredible thrill for anyone, it essentially kills your chances of slipping on a green jacket come Sunday evening.