Royals at Wimbledon: Kate Middleton and Other Royal Family Members That Love Tennis
Ever wonder why we see so many royals at Wimbledon? Well, for one, the royal family is big on tennis and loves to watch tennis pros like Roger Federer and Serena Williams from the comfort of their box seats. Also, a number of royal family members hold important titles at the All England Lawn Tennis …
Ever wonder why we see so many royals at Wimbledon? Well, for one, the royal family is big on tennis and loves to watch tennis pros like Roger Federer and Serena Williams from the comfort of their box seats. Also, a number of royal family members hold important titles at the All England Lawn Tennis and Croquet Club and are responsible for handing out trophies to the Wimbledon champions and runner-ups.
From Kate Middleton to Prince Edward, we share the most enthusiastic tennis fans in the royal family, ahead.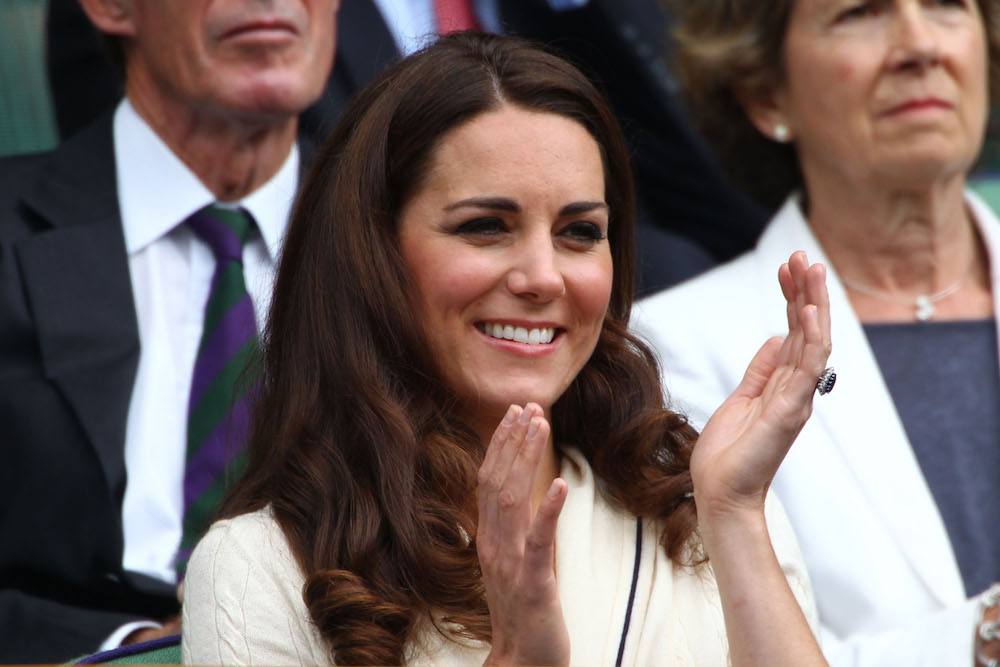 Kate Middleton
For members of the royal family, a love for tennis is a must. That said, none of them can compete with Kate Middleton's passion for the sport. In fact, the duchess loves tennis so much that when the queen stepped down from her position as royal patron of the All England Lawn Tennis and Croquet Club, she passed her duties — and fancy title — onto Kate. As the royal patron, Kate hands out trophies at the end of the Wimbledon tournament.
Outside of her royal duties — and luxurious box seats at Wimbledon Stadium — Kate enjoys playing tennis with Prince William. In an interview for a BBC One documentary on Wimbledon, the duchess revealed her competitive side and admitted she often wins.
Prince William
Although his enthusiasm doesn't quite match his wife's, Prince William also enjoys tennis and can be seen rooting from the royal box seats. In his free time, Prince William enjoys a match or two against his wife at their country home.
Meghan Markle
Move over Kate, there's a new tennis fan in the family. Before she joined the royal family, Meghan Markle enjoyed watching one of her best friends, Serena Williams, from the sidelines. And now, she gets to enjoy Wimbledon from the royal family's box seats — talk about an upgrade.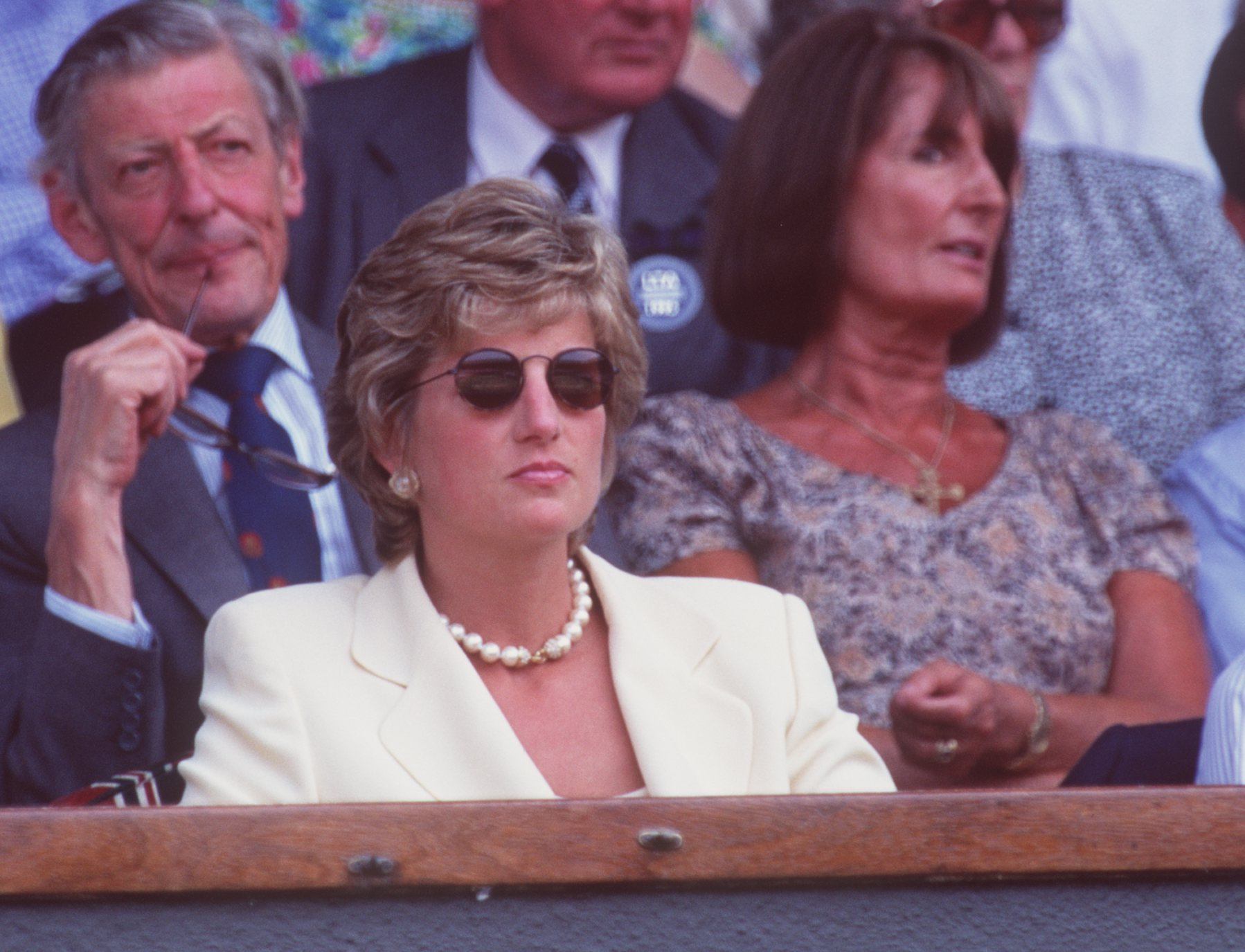 Princess Diana
Like her daughters-in-law, Princess Diana also had a love for the sport. She was often photographed cheering on tennis pros from the sidelines at Wimbledon Stadium.
Queen Elizabeth II
Queen Elizabeth II might have stepped down from her role as royal patron for the All England Lawn Tennis and Croquet Club, but that doesn't mean her majesty loves tennis any less. In her heyday, the queen awarded trophies, attended matches, and even introduced the family's tennis passion to her children.
Prince Edward
The queen's cousin, Prince Edward also holds a vital role at Wimbledon Stadium. As the president of the All England Lawn Tennis and Croquet Club, the Duke of Kent is responsible for handing out trophies to the Wimbledon champion and runner-up. He has also been photographed cheering from the sidelines with Princess Diana, Princess Eugenie, and other members royalty.
Prince George
The next generation of royal family tennis enthusiasts is quickly underway. Kate Middleton has reportedly passed on her passion to her oldest son, Prince George. According to reports made by British tennis pro, Greg Rusedski, Kate gushed about her son's interest and how he even has his own tennis racket.