Rutgers Will Pay Greg Schiano a Bonus Following a Sub-.500 Season, but It Makes Perfectly Good Sense in a Senseless Bowl Season
Greg Schiano hasn't brought Rutgers back above .500 yet in his second stint, but he's collecting an unexpected bonus this week.
College football will eventually adopt an eight-team FBS playoff, which will mean the number of meaningful bowl games will swell to seven. For the time being, however, only three postseason games determine the championship. The rest each year are meaningless, even for Rutgers, the luckiest of losers in 2021.
The Scarlet Knights are enjoying a few days of Florida sun this week, but head coach Greg Schiano gets that plus a little something in his paycheck.
Rutgers is a late replacement in the Gator Bowl
The FBS bowl schedule showed 44 games as the pairings came together a month ago, implying that even the 88th-best team in the country had "earned" the chance to play once more by winning six games. The number has dropped to 41 games as of Sunday morning because of pandemic-related cancellations.
All in all, scrapping three games after losing 18 of them a year ago to COVID-19 concerns is a victory. The Hawaii Bowl on Christmas Eve fell apart early in the week when the University of Hawaii disclosed it couldn't field a team. On Sunday, Virginia bowed out of the Dec. 29 Fenway Bowl, and the Dec. 27 Military Bowl between Boston College and East Carolina also fell by the wayside.
There could have been a fourth cancellation, too. Texas A&M bowed out of its New Year's Eve game against Wake Forest in the Gator Bowl. However, organizers salvaged the contest by enlisting Rutgers as a replacement on Wednesday.
With a 5-7 regular-season record despite opening with a three-game winning streak, Rutgers shouldn't have been in the bowl mix. However, the Gator Bowl has a long history, and Wake Forest is likely to bring a respectable fan base. Canceling the game wasn't an option.
With the FBS out of available six-win teams, the bowl started looking at 5-7 squads. Because it has the highest Academic Progress Rate of all the candidates, Rutgers held the right of first refusal. Having not been to a bowl since the 2014 season, the Scarlet Knights gladly accepted.

Rutgers will pay Greg Schiano a bonus despite a 5-7 record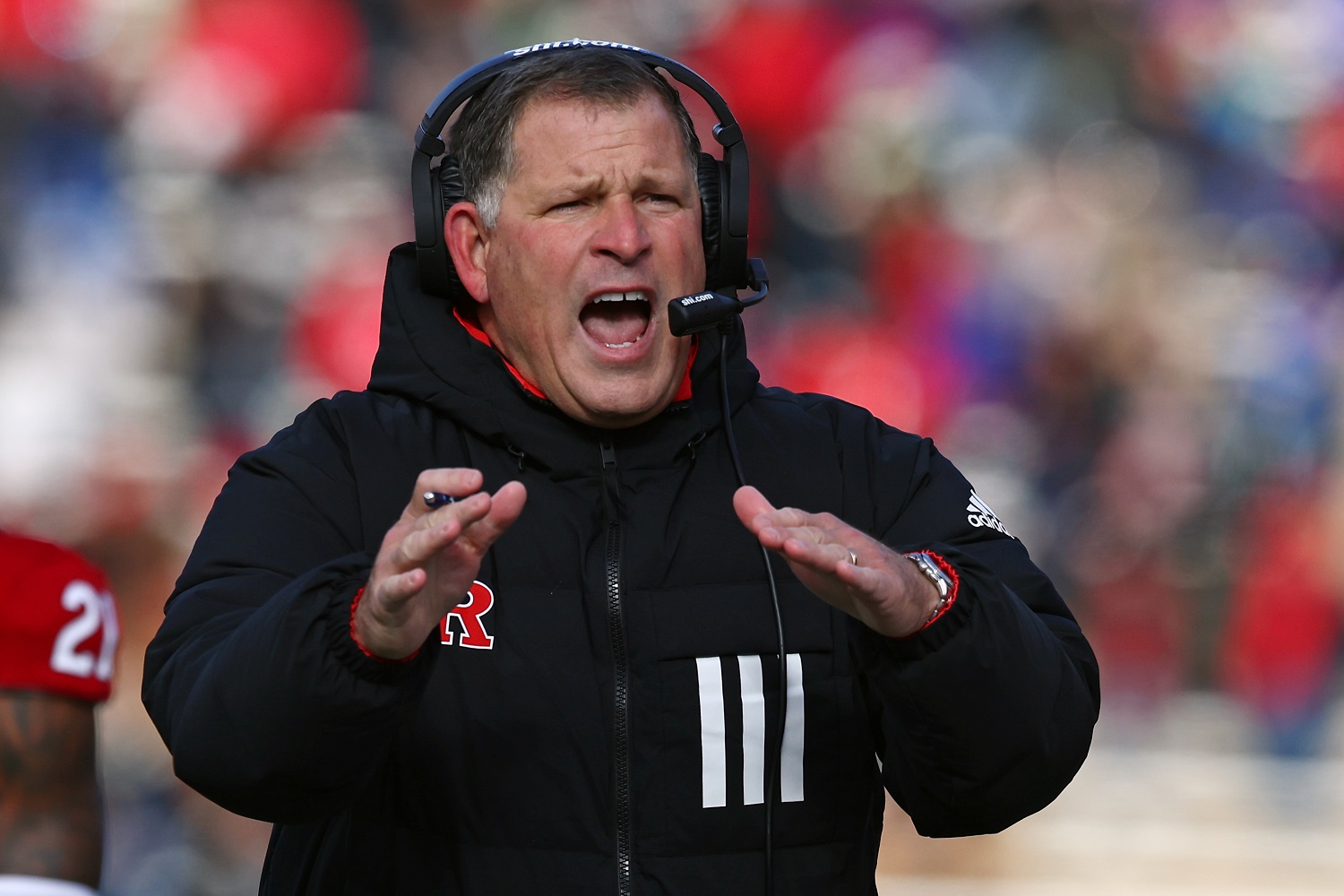 Greg Schiano is in his second stint as Rutgers' head football coach. Most recently, the New Jersey university hired him in 2019 to take over from Chris Ash, who went 8-32 in three-plus seasons before being replaced by an interim coach.
Rutgers has been in over its head almost from the moment that it joined the Big Ten in 2014. Given his previous success there and the dire state of the program in 2019, Schiano possessed negotiating leverage that resulted in a reported eight-year, $32 million contract.
Not surprisingly, the contract included incentives, and one of them was a bonus for taking Rutgers to a bowl game. According to BroBible.com, the payout is $75,000 for appearing in what the contract classifies as a "Group A" game and another $75,000 for winning it. All other postseason games that aren't part of the College Football Playoff are "Group B" bowls with a $100,000 appearance bonus and another $100,000 for winning.
It is unclear which group the Rutgers' destination this week falls into, especially since the Gator Bowl lacks the prestige it possessed when there were far fewer bowls. Either way, Schiano is picking up at least $75,000 that he never expected after the season ended with a 40-16 loss to Maryland.
Greg Schiano is worth every bit that Rutgers is paying him
Greg Schiano's first stint at Rutgers began in 2001 as he took over a team that hadn't posted a winning record since 1992 or been to a bowl since 1978. Schiano nudged the Scarlett Knights over .500 (7-5) in his fifth season, and Rutgers compiled a mark of 56-33 in his final seven seasons. Though none of them were big games on the level of even the Gator Bowl, Schiano did take his team to six bowls.
His work in turning Rutgers around earned Schiano a shot as the head coach of the Tampa Bay Buccaneers, but his NFL stay ended with an 11-21 record in two seasons. He returned to coaching as Ohio State's defensive coordinator in 2016, the year Chris Ash took over from Kyle Flood (27-24 in four seasons) at Rutgers.
The Scarlet Knights were already slipping by Flood's final season, and the situation didn't improve under Ash. That led the administration to once again call upon Schiano. He steered the team to a 3-6 mark in the pandemic-curtailed 2020 season and a 5-7 record this fall.
That may not look like much, but it was the school's first five-win season since 2014. Rutgers may never win a Big Ten divisional title in Schiano's second stint, but his track record strongly suggests he can make the program respectable.
In that sense, throwing $75,000 or $100,000 his way as a bonus may seem odd, but it's not unwarranted.
Like Sportscasting on Facebook. Follow us on Twitter @sportscasting19.