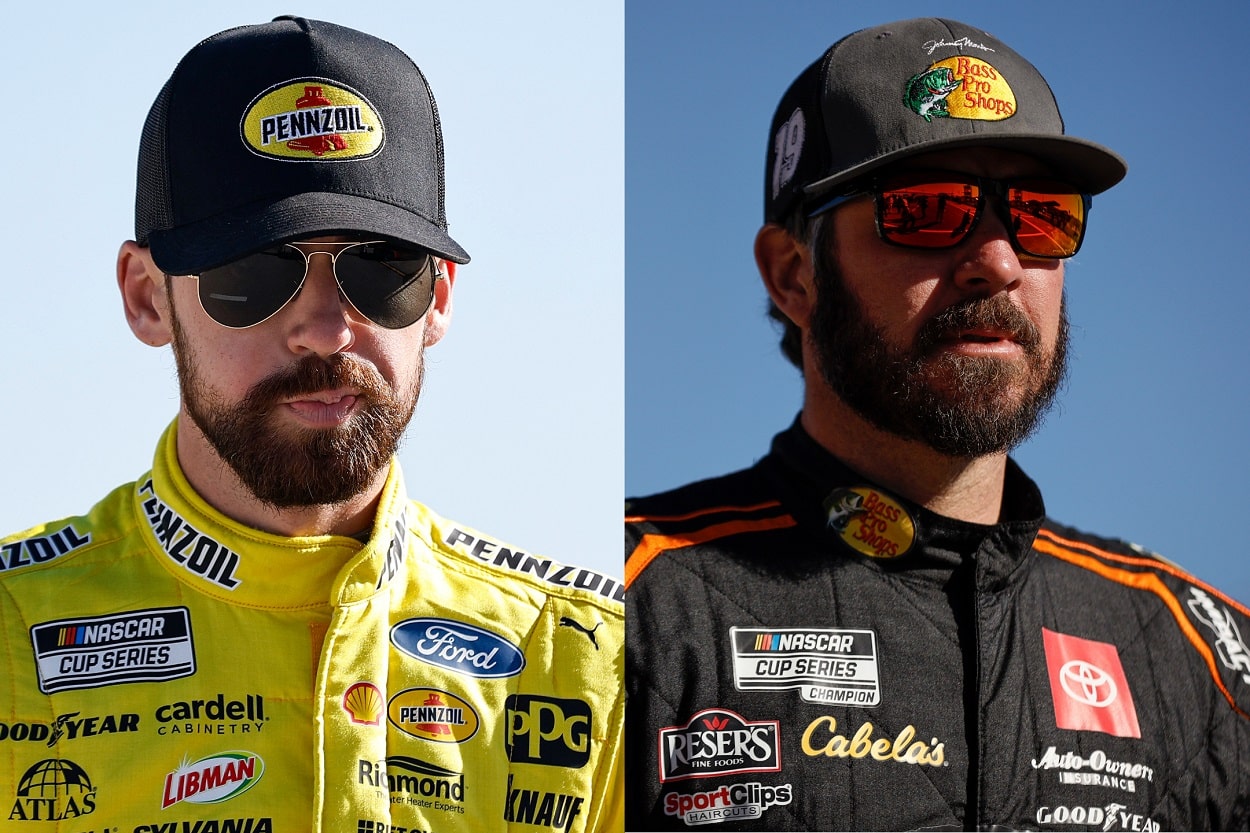 Ryan Blaney and Martin Truex Jr. Were Exposed by Avoidable Blunders at Homestead
Homestead-Miami was a prime example of why Ryan Blaney and Martin Truex Jr. haven't won a race this year.
Ryan Blaney and Martin Truex Jr. have had two of the best seasons of the 2022 NASCAR Cup Series campaign.
But the way they both lost Sunday's race at Homestead-Miami Speedway was a prime example of why their seasons will likely be forgotten rather than celebrated.
Ryan Blaney made playoffs based on his points total, while Martin Truex Jr. narrowly missed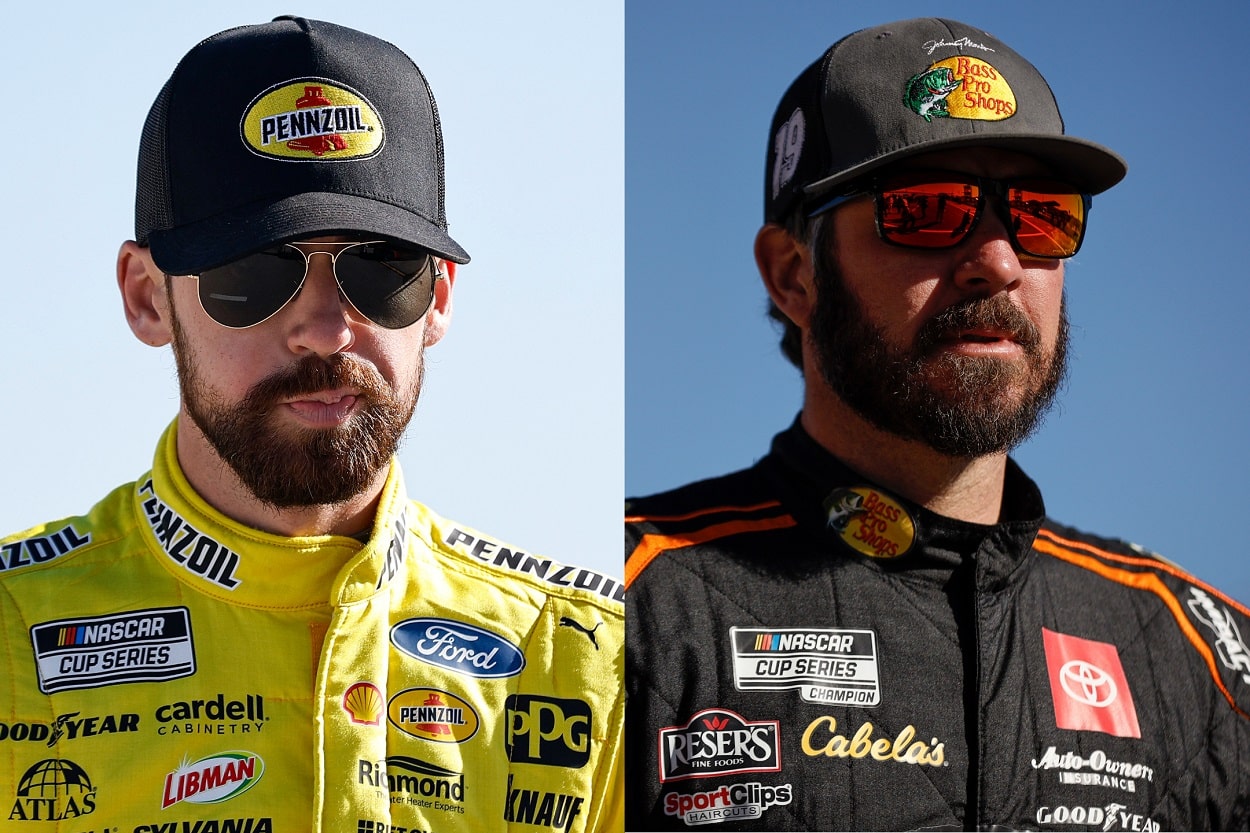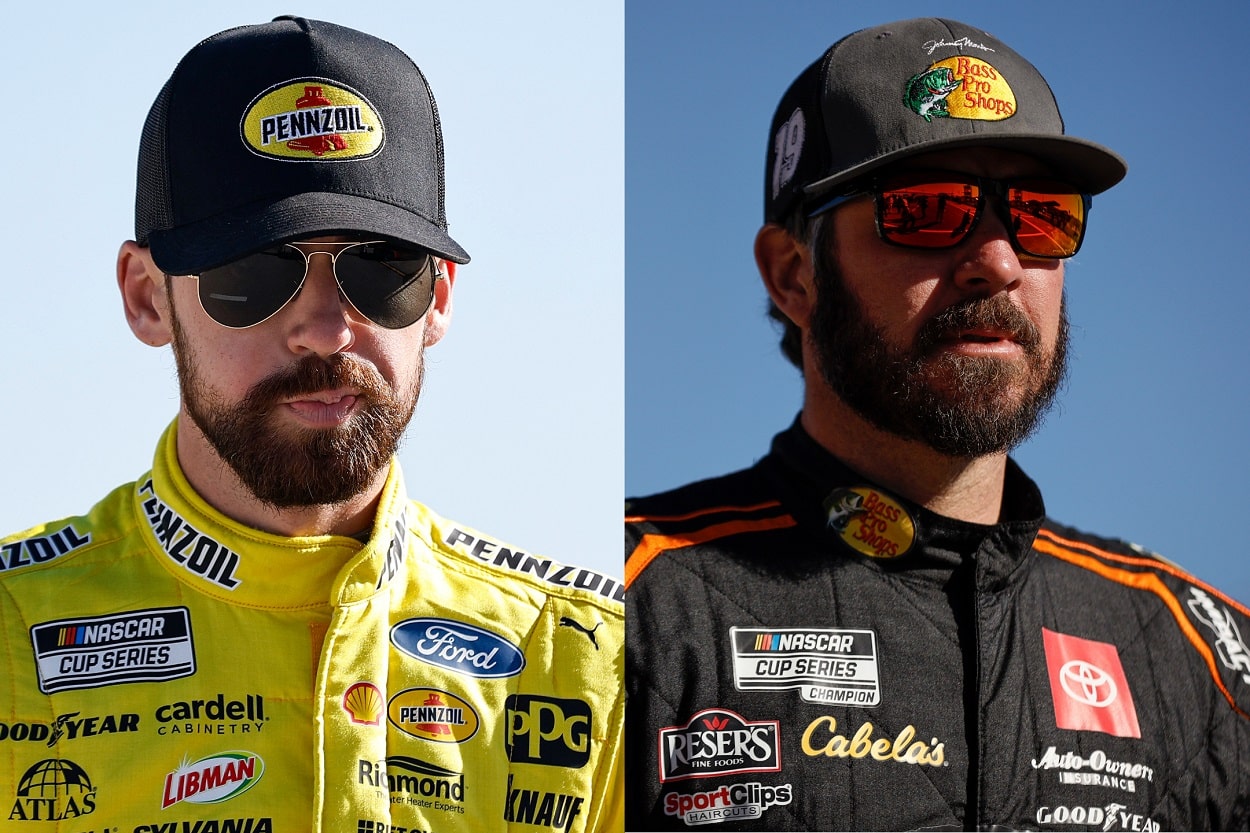 Blaney is still in contention to win the 2022 Cup Series championship with two races left in the season and has had one of his best campaigns in many respects. He is one top-five run shy of his career high of 11 that he has reached each of the last three years. He has already tied his career-best mark in qualifying with three pole awards.
Blaney has also led more than 500 laps for only the third time in his seven full-time Cup Series seasons, and his 15 top-10s are tied for the seventh most in the series. Blaney actually did win a race this year, except it was the All-Star exhibition race at Texas Motor Speedway, so it didn't count toward his points position.
It was his points total, however, that got him into the NASCAR Playoffs for the sixth straight season. He was the only driver without a regular-season victory to make the playoffs this season, but he had accumulated the third-most points of any driver through the 26-event regular season, behind only Chase Elliott and Joey Logano.
Truex, meanwhile, was close behind Blaney through much of the regular season as the other potential driver to reach the postseason without a victory. Kurt Busch's early end to his season because of a head injury opened an additional playoff spot with 14 other winners locked into the playoffs by the time the series visited Daytona International Speedway for the regular-season finale.
Austin Dillon won that race to jump into the playoffs, and an eighth-place result for Truex was not enough to get him into the postseason, although he had a more than 200-point advantage over Erik Jones as the next closest winless driver.
Blaney and Truex have numerous missed opportunities this season
Blaney won his first pole of the year, led a race-high 143 laps, and won Stage 2 on March 13 at Phoenix Raceway but ultimately finished fourth. He then won the first of back-to-back poles two weeks later at the Circuit of the Americas. He finished sixth at COTA and seventh the following week at Richmond Raceway after starting first and leading a race-high 128 circuits.
In fact, Blaney led at least one lap in each of the first eight races and 16 of the first 19 races this season. He also leads all drivers with eight stage wins this year, but it has been a season of near misses for the driver of the No. 12 Team Penske Ford.
The same can be said of Truex, whose seven stage wins are second in the series. He won Stage 2 in the April race at Richmond before finishing fourth in a pit-strategy race. He also won the pole, led a race-high 172 laps, and swept both of the first two stages in the July race at New Hampshire Motor Speedway.
It has been a season of surprises with 19 different winners through the first 34 races, but it has been equally surprising to see Blaney and Truex among the drivers without a victory this year. Blaney has won at least one race in each of the last five seasons, while Truex has a seven-year win streak on the line.
Late-race incidents cost both drivers again at Homestead
Both were in contention to win at Homestead before bizarre incidents struck. Blaney downshifted on the access road coming off of pit lane, which made his car spin out with 51 laps to go when he had been running inside the top five one week after he wrecked at Las Vegas Motor Speedway while running second with 40 laps remaining.
Truex was leading during the final caution when he couldn't see his pit stall and did not pull over in time. Kyle Larson bumped his No. 19 Joe Gibbs Racing Toyota when Truex slowed and sent the No. 19 car sliding backward into its box.
Truex recovered to sixth, while Blaney managed only to reach 17th.
Blaney will have one more chance to stay in title contention this upcoming Sunday at Martinsville Speedway, but will likely need a win since he is 18 points behind William Byron for the fourth and final Championship 4 spot.
Recent history is on his side, at least. Blaney leads all drivers with a 5.6 average finishing position in the last seven races at Martinsville. Truex could also salvage his streak of consecutive seasons with a win, as his three victories are the most among all drivers in the last seven races at the 0.5-mile short track, and his 8.4 average finishing position ranks third.
Those numbers suggest both will once again be in contention to win, but they will have to reach another level and finally put an entire strong race together to do something that has eluded two of the top drivers in the sport in 2022.
Have thoughts on this topic? Keep the conversation rolling in our comments section below.