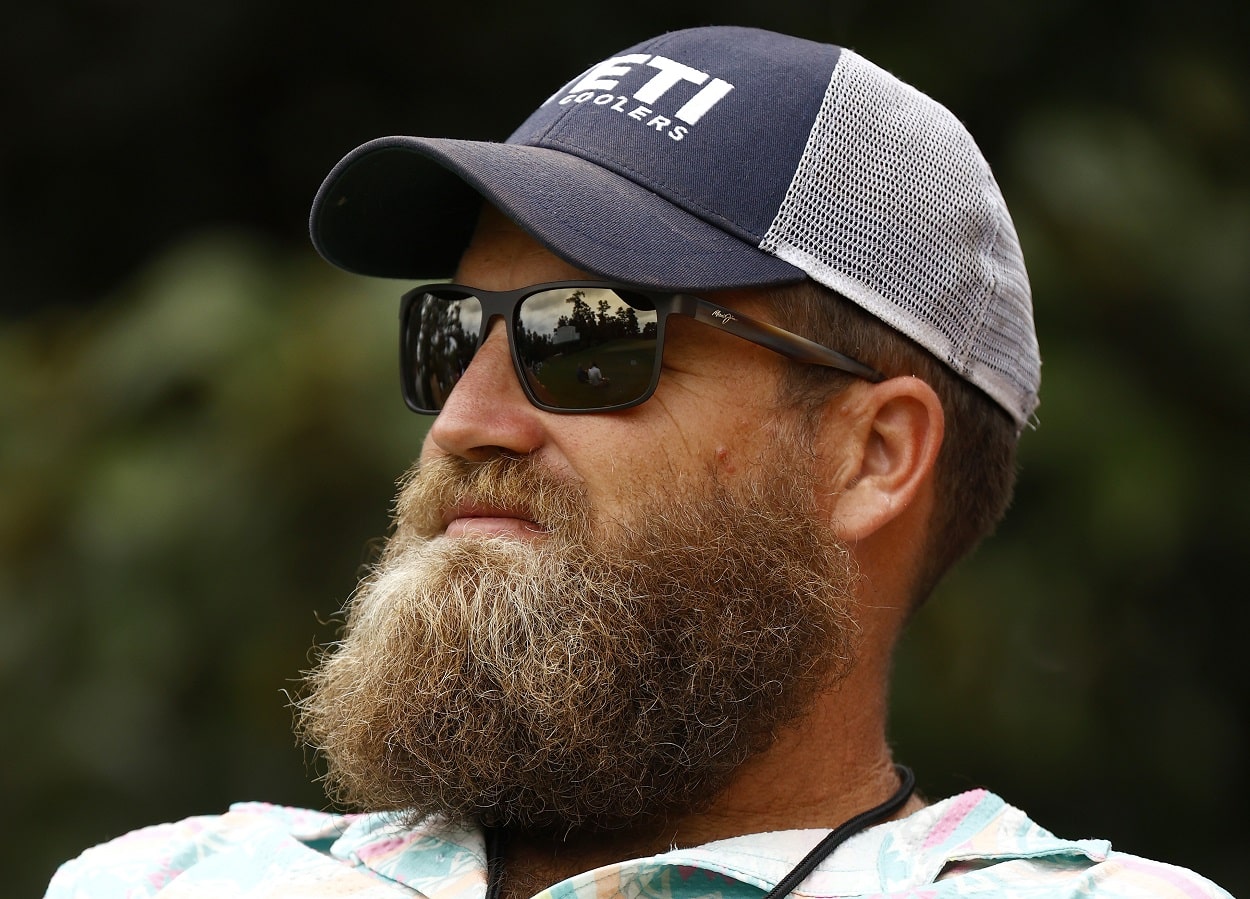 Ryan Fitzpatrick Says Tom Brady Isn't the 'Greatest Quarterback to Ever Live,' Also Names His Favorite Fan Base and Current NFL QB
Ryan Fitzpatrick names his favorite all-time quarterback, fan base, and current QB to watch.
Ryan Fitzpatrick may not be an NFL legend in the typical sense of the phrase, but he certainly developed his own cult following during his 17-year career.
And it might surprise some that the Harvard alum threw for more career yards (34,990) than the likes of Phil Simms (33,462), Steve Young (33,124), and Troy Aikman (32,942). "Fitzmagic" is also in the top 40 on the all-time touchdown passes list with 223. That's 11 more than Terry Bradshaw's regular-season total. The seventh-round pick was also the first quarterback in NFL history to throw for 400 or more yards in three consecutive games.
Unfortunately for Fitzpatrick, he also holds the NFL records for most passing yards and touchdowns for a quarterback who never made a single postseason appearance. But despite that dubious distinction, the Arizona native obviously knows what he's talking about when it comes to playing quarterback at the highest level.
And the recently-retired signal-caller has now made his official selection on who he believes has played the position better than anyone. Fitzpatrick has also named his favorite current quarterback to watch, who just happens to take the snaps for his favorite fan base of the nine franchises for which he suited up during his career.
Ryan Fitzpatrick says Peyton Manning is "the greatest quarterback to ever live"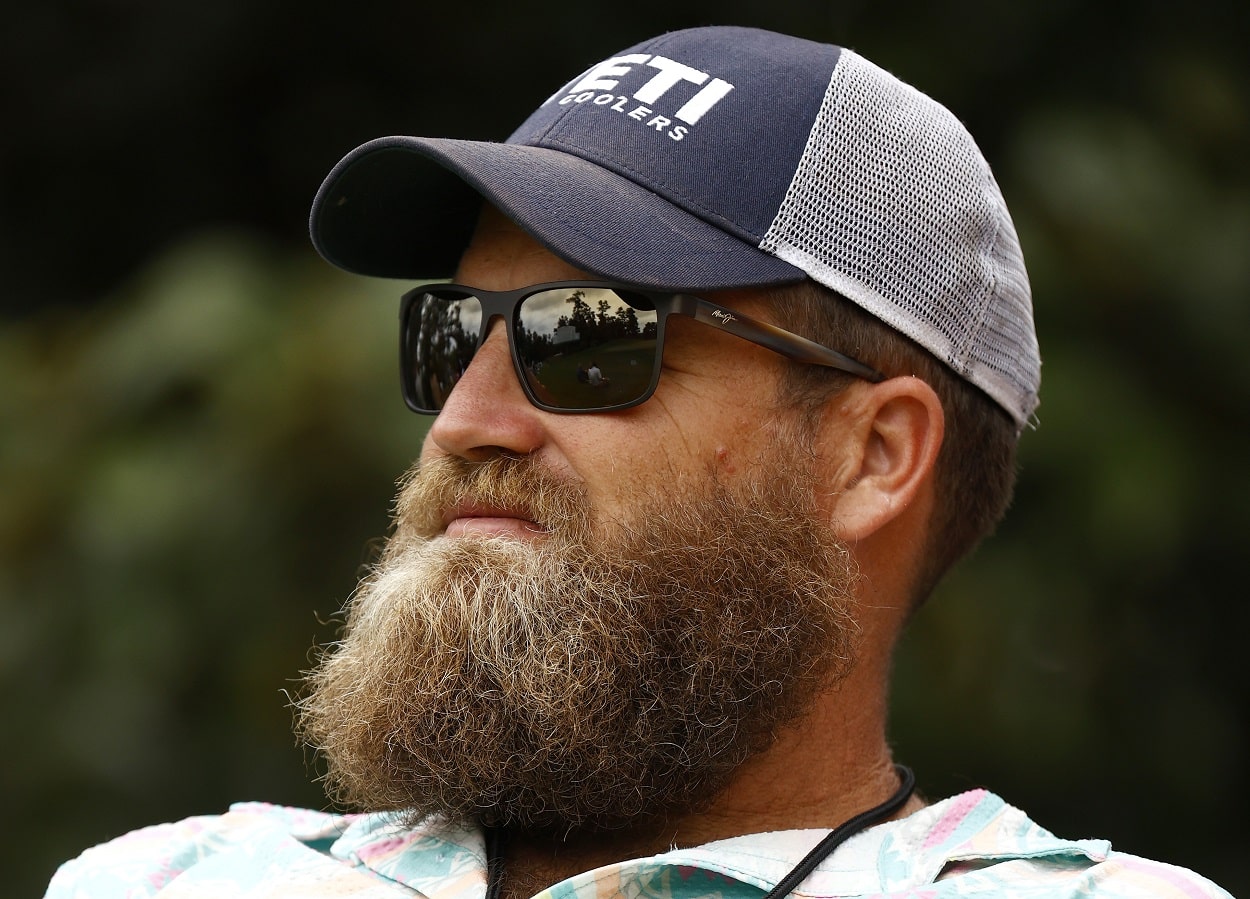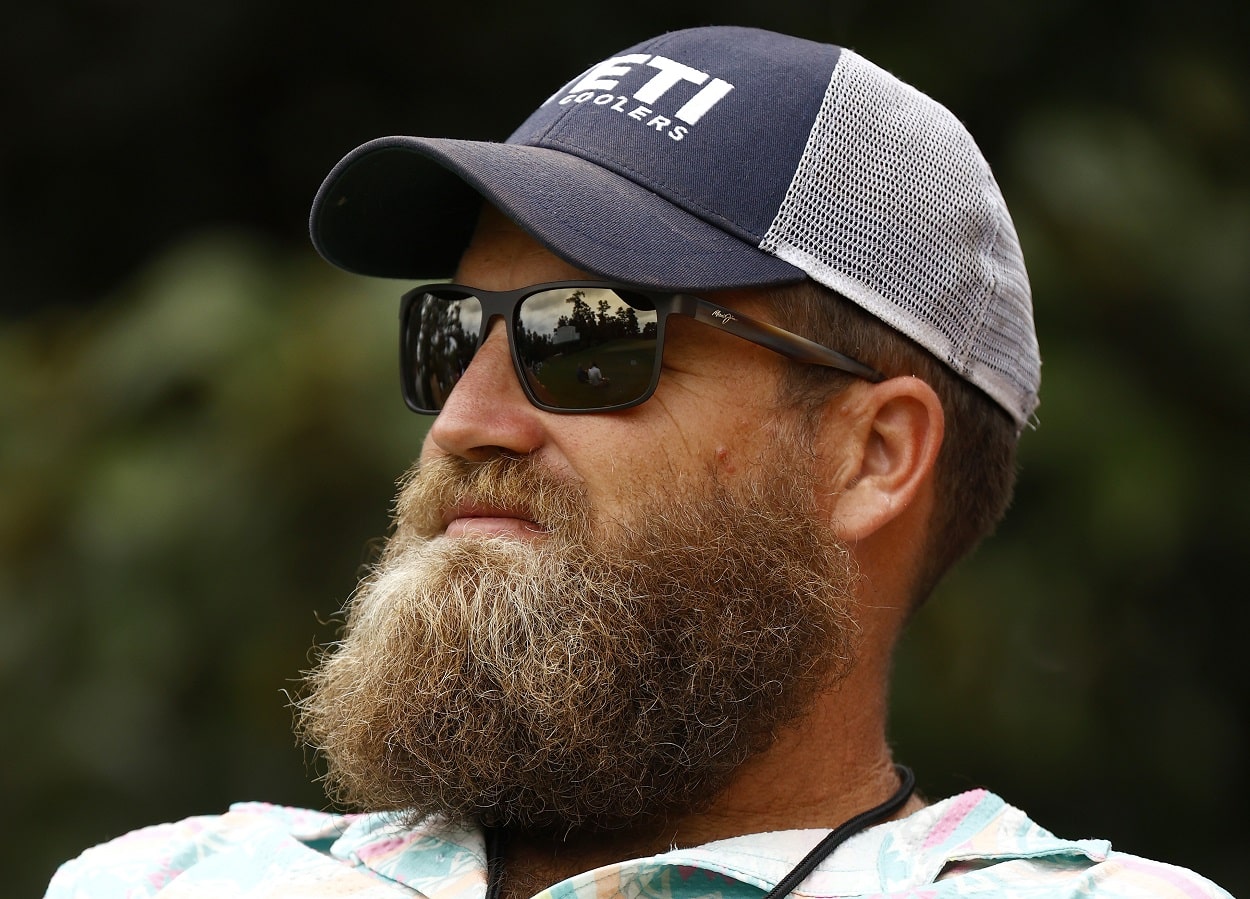 Throughout his 17-year career, which began in 2005, Fitzpatrick played against some of the all-time great quarterbacks in NFL history, none more so than Tom Brady. As he suited up for every AFC East team not named the New England Patriots, Fitzpatrick often squared off with the seven-time Super Bowl champ twice a season.
But while he has all the respect in the world for Brady, calling him "the greatest champion" and saying his preparation and focus for every single game is "unparalleled" and "unmatched by anybody," the five-time Super Bowl MVP isn't his choice as the greatest quarterback in NFL history.
Instead, he chose Brady's longtime rival (h/t The Adam Schefter Podcast).
"I think Peyton [Manning] is the greatest quarterback to ever live."

Ryan Fitzpatrick
Fitzpatrick stated how Manning, a five-time NFL MVP, changed the game from a mental aspect and says the way the two-time Super Bowl champ was able to control a game gives him the edge. He doubled down on his selection by calling Peyton "the most impressive" he's ever seen.
Fitzpatrick picks Buffalo's Josh Allen as his favorite current QB and says 'Bills Mafia' was his favorite fan base
As mentioned, Fitzpatrick suited up for nine NFL teams during his 17-year career, playing for the Rams, Bengals, Bills, Titans, Texans, Jets, Buccaneers, Dolphins, and Washington. His longest run with one team was a four-year stint in Buffalo, where he went 20-33.
And given the fact that "Bills Mafia" is one of the wildest fan bases in the NFL, it shouldn't come as a shock that they were his favorite fan base, saying he's "never felt more at home in a stadium or with a fan base than I was in Buffalo," also adding, "Those are my people."
And he made that perfectly clear this past January as he and his sons joined "Bills Mafia" in going shirtless in the stands as Buffalo roughed up the Patriots in the playoffs, 47-17.
Fitzpatrick is also a fan of current Bills quarterback Josh Allen, who he says is his favorite signal-caller in the NFL today.
"My favorite quarterback to watch is Josh Allen. The game is not supposed to be easy. I promise it's not easy and to anybody that has ever watched me play, it looks like I have to struggle to throw the ball 10 yards sometimes. Some of these young guys that have come in, Patrick Mahomes, [Joe] Burrow… Josh Allen is my favorite because it looks effortless."

Ryan Fitzpatrick
Now we just have to hope Ryan Fitzpatrick doesn't disappear into retirement. Any chance there's still time to get a petition going to have him replace Drew Brees at NBC? I mean, they obviously want an Ivy League guy as it seems Jason Garrett is going to slide into that role. Hmmm…I wonder who'd be more exciting to watch.
Stats courtesy of Pro Football Reference
Like Sportscasting on Facebook. Follow us on Twitter @sportscasting19 and subscribe to our YouTube channel.