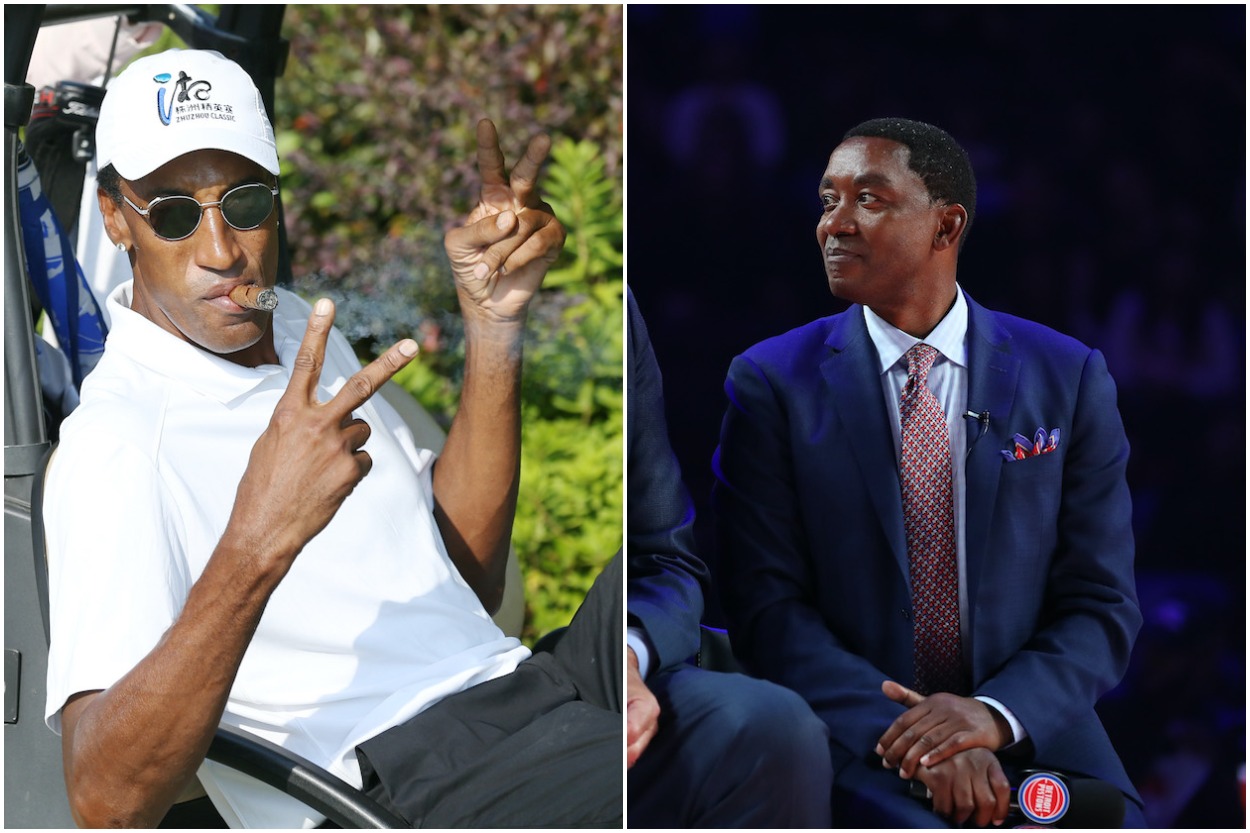 Scottie Pippen Harshly Denied Isiah Thomas for Attempting to Declare a Truce After 'The Last Dance': 'There Was Never a Relationship There'
Isiah Thomas reached out to Scottie Pippen after "The Last Dance" aired to call a truce, but Pippen declined to speak with him.
Scottie Pippen and Isiah Thomas have never gotten along. The two NBA Hall of Famers were bitter rivals when the Chicago Bulls and Detroit Pistons were battling for Eastern Conference supremacy in the late 1980s and early 1990s, and they still haven't squashed their nasty beef more than three decades later.
Surprisingly, Thomas reached out to his longtime rival to declare a truce after "The Last Dance" aired, but Pippen ruthlessly denied him.
Scottie Pippen has never gotten along with Isiah Thomas
The Michael Jordan Bulls and the "Bad Boy" Pistons made up one of the nastiest rivalries in NBA history. Thomas, Bill Laimbeer, Dennis Rodman, and company knew how to push Jordan's buttons better than any team ever could, and they weren't afraid to play dirty against the the six-time champion.
The "Bad Boys" faced off against Jordan and Pippen in the playoffs four straight years from 1988-1991. They famously defeated the Bulls three times in a row to start that stretch, but their loss in the 1991 Eastern Conference Finals ended their dominant run and kickstarted Chicago's dynasty.
Jordan was never a fan of Thomas because of the way those Pistons teams beat him up on the court, but he isn't the only one who still holds a grudge. Pippen despises Thomas just as much as Jordan does today, and the feeling is mutual.
Scottie Pippen refused Isiah Thomas' truce offer after 'The Last Dance'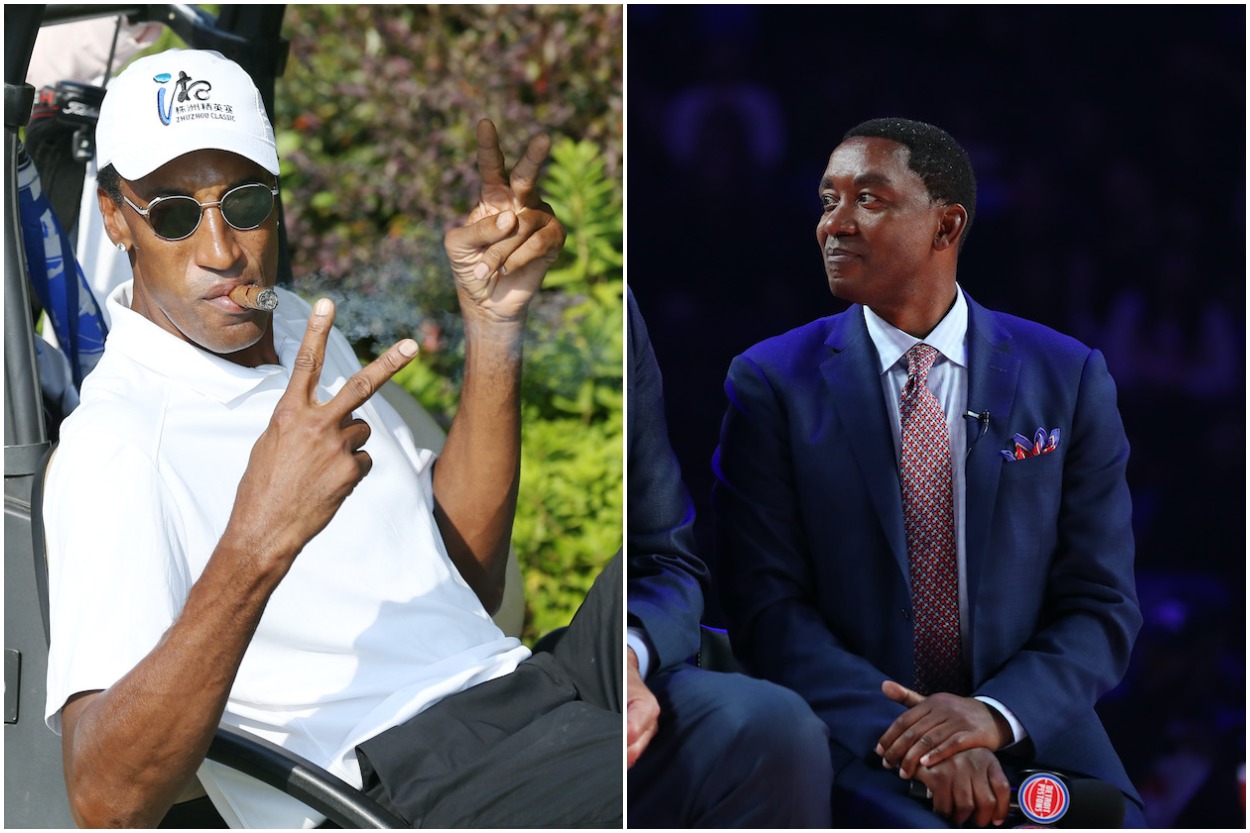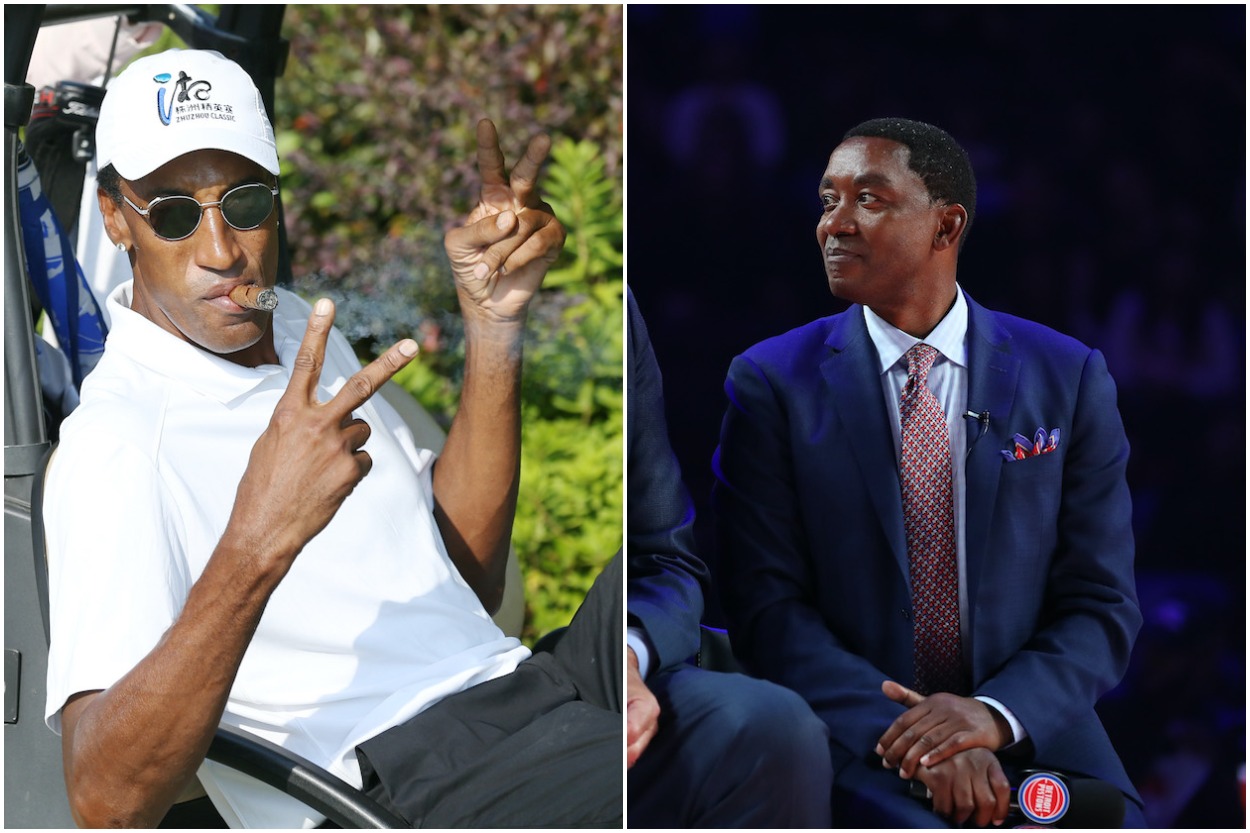 Pippen recently released his new memoir, "Unguarded," and he didn't hold back on any of his former rivals in the book. According to Sopan Deb of the New York Times, the Bulls legend called Thomas a "dirty" player "with a knack for making the most inappropriate comments."
But the more intriguing excerpt from his book explained how Thomas contacted Pippen after watching "The Last Dance" to bury the hatchet and move on from their beef. Pippen wasn't interested.
"You write that Isiah Thomas reached out after the documentary aired and wanted to declare a truce with you. You said that you were unwilling to speak to him. Why is that?" Deb asked Pippen in a recent interview for NYT.
"Well, I played in the league for 18 years and there was never a relationship there," Pippen responded. "I've been out of the league for 15 years, so why now? It's not like we're crossing each other's paths anymore."
So, the rivalry continues.
Thomas isn't the only former foe Pippen called out
Pippen didn't mince words in his new memoir by calling Thomas a "dirty" player, but that was maybe the least surprising shot he fired in the book.
According to Deb, Pippen also called Jordan "selfish," said Charles Barkley "wasn't dedicated enough to win a championship," and called out Phil Jackson yet again for drawing up a final shot for Toni Kukoc instead of him in the 1994 postseason.
As for the rest of his damning comments, you'll just have to read "Unguarded" to find out.
Like Sportscasting on Facebook. Follow us on Twitter @sportscasting19.