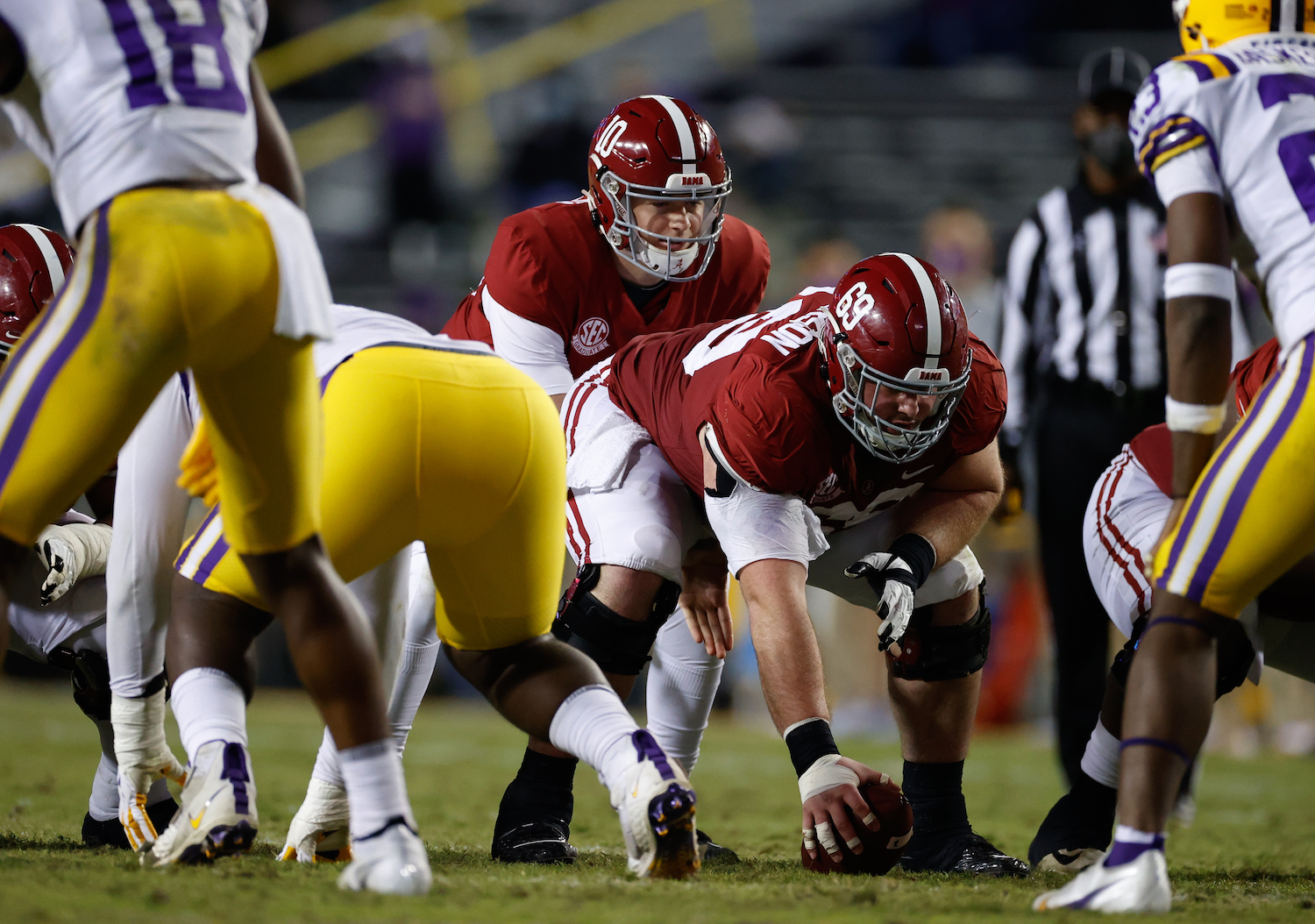 SEC on CBS Era Ending as ESPN Will Pay Conference a Staggering $20 Million Per Weekend
For almost 25 years, college football fans have watched the SEC's marquee matchup each Saturday afternoon on CBS. That changes in 2024 as ESPN signed a billion-dollar deal with the conference.
Since 1996, college football fans have been able to flip on their local CBS channel every Saturday afternoon in the fall and watch Southeastern Conference football. As one of the nation's top conferences with numerous highly ranked teams each season, the SEC typically generates the highest viewership numbers of any conference. 
This week ESPN announced that SEC fans will now be switching the channel starting in 2024 and watching college football games on ESPN/ABC. And the amount of money paid for the rights to broadcast SEC football is staggering. 
SEC's college football deal with CBS
CBS's deal with the SEC has without question been lucrative for the network. The network has had the rights to the conference's best game each week since 1996 as well as the season-ending conference championship game since 2001. Last season, the SEC Championship game averaged 13.7 million viewers and a 7.9 household rating, which was only second to the Alabama-LSU game (16.6 million viewers/9.7 rating). 
The 2019 title clash between LSU and Georgia was the most-watched conference title game of the season, producing an impressive $22.3 million in ad dollars for CBS. A 30-second commercial cost up to $330,000, per Standard Media Index data. 
These numbers are a continuing trend for a network that has broadcast the top-rated and most profitable package for a dozen years in a row. For all of that, CBS pays the conference $55 million a year, which is a bargain and a fraction of the market value since television money exploded right after the most recent agreement was signed in 2008. 
In December 2019, CBS was reportedly interested in signing a new agreement with the SEC for a bid of around $300 million annually, but the deal never happened. 
ESPN to pay $3 billion for 10 years, $20 million per week
This week, ESPN announced it had signed a 10-year deal with the SEC, starting in 2024, and it will cost $3 billion and provides the network with exclusive rights to broadcast SEC football and men's basketball. A further breakdown of the numbers reveals ESPN will be paying the conference approximately $20 million per college football weekend. 
In addition to the weekly afternoon telecast, the ESPN/ABC family will now own the rights to all SEC football games because Disney also owns 80% of the SEC Network. According to the SEC, this will allow the top conference games to now be featured on prime time network television.
"So Saturday night, prime time on ABC is the highest-profile window, the biggest stage in terms of college football. And we love the fact that we can now bring the ABC platform into the mix, starting in 2024," ESPN Chairman Jimmy Pitaro told AP.
Could it happen before 2024?
While the deal is scheduled to start in 2024, there has been some speculation ESPN might potentially try and buy out the remainder of CBS's deal, which is scheduled to end in 2023. 
SEC Commissioner Greg Sankey said the conference had no plans to move up the start date with ESPN and the members "look forward to maintaining our strong relationship" with the current network.
ESPN officials were more open to the idea of an earlier transition, but, ultimately, it's not in their control.
"We're open to that possibility, but it would have to be a circumstance that works for all involved," ESPN executive vice president Burke Magnus said.
Saturday afternoons may no longer be the same for SEC fans starting in 2024, but the evenings just got a whole lot more interesting.
Like Sportscasting on Facebook. Follow us on Twitter @sportscasting19.