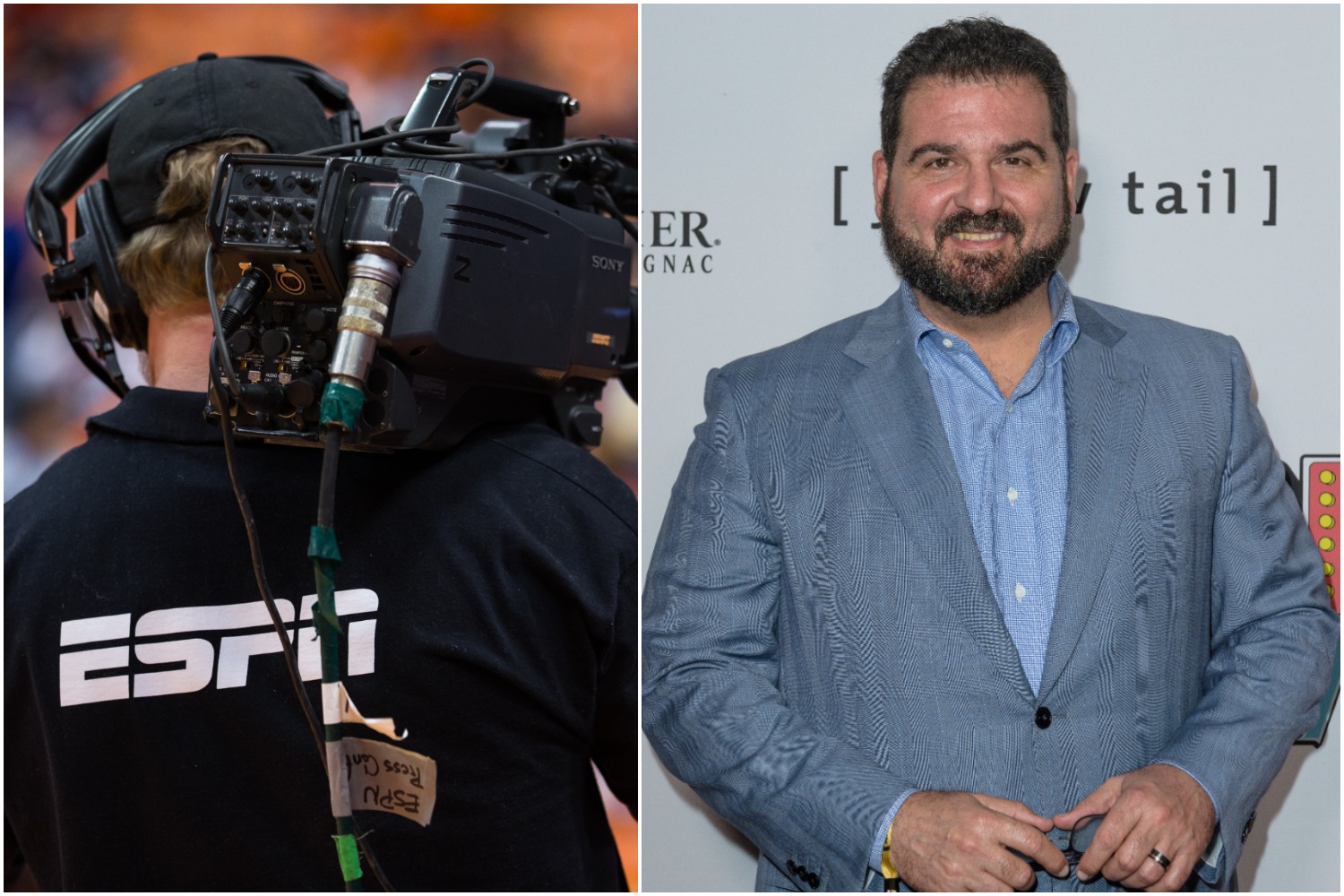 ESPN is Replacing Dan Le Batard With a Familiar Face
With iconic host Dan Le Batard set to leave the company in January, ESPN will turn to a familiar face to replace him in the lineup.
Dan Le Batard has provided ESPN viewers and listeners with highly-entertaining and informative content for more than a decade. However, with the sports media icon set to leave the company in January, ESPN has already chosen his replacement for its radio lineup.
And the man set to take over Le Batard's timeslot will be a familiar face and voice to viewers and listeners of the four-letter network.
Dan Le Batard is a sports media icon
Dan Le Batard may have been born in New Jersey, but Miami is his true home. As the son of Cuban exile parents, he has formed a strong connection with the South Florida community.
Le Batard kickstarted his sports media career as a columnist for the Miami Herald. However, it's his work on television and radio that has made him such a recognizable figure.
Since 2004, listeners have tuned in to The Dan Le Batard Show with Stugotz for a unique mix of sports, politics, and everything in between. Over the years, a number of prominent athletes have appeared on the show, including Michael Phelps. Of course, Le Batard has also found himself in hot water on several occasions for making controversial comments about a number of topics.
Ultimately, his no-filter approach has served him well. The 51-year-old ranks as one of the top talents at ESPN Radio. Plus, his Highly Questionable TV show has been a staple at the network since 2011.
ESPN and Le Batard are parting ways
After much speculation, ESPN formally announced on Thursday that Dan Le Batard will be leaving the company in January.
"It was mutually agreed that it was best for both sides to move on to new opportunities and we worked together closely to make that possible," said Norby Williamson, ESPN executive vice president and executive editor. "We thank Dan for his many years and contributions to ESPN and wish him all the best going forward."
According to the New York Times, Le Batard "has repeatedly clashed with his bosses" over a number of issues. In November, Chris Cote, a producer on Le Batard's radio show, lost his job as part of a 300-person layoff. That decision did not sit well with the longtime ESPN personality.
In fact, Le Batard deemed the move to be "the greatest disrespect of my professional career" and he ended up personally paying to rehire Cote.
Ultimately, though, he and ESPN will part ways very soon. The network's press release also included a statement from Le Batard.
"Gracias to ESPN for unleashing Papi and Stugotz upon an unsuspecting America, and for lending its substantive credibility to our careening clown car," Le Batard said. "To our loyal army of concerned fans, and to everyone who walked along and played an instrument in our Marching Band to Nowhere, know that is is a very exciting time for us, not a sad one. And that you'll be hearing our laughter again soon enough."
The network is replacing him with a familiar face
With Dan Le Batard on his way out, ESPN has already found his replacement for its radio lineup. And let's just say sports fans shouldn't have a problem identifying the voice of the man who will soon occupy Le Batard's 10 a.m. to noon window.
ESPN announced that Mike Greenberg will take over that timeslot beginning Jan. 5. The 53-year-old has worked for the network since 1996. Like Le Batard, Greenberg has appeared on both television and radio during his lengthy career.
He rose to fame as the co-host of the Mike & Mike show with former NFL player Mike Golic. The popular sports-talk radio show ran from 2000-2017 before the two moved in different directions in their respective careers.
Now, Greenberg will be featured even more prominently on ESPN once 2021 rolls around.
"Greeny's move will provide fans with a seamless transition from Get Up to Mike's more in-depth takes on radio. Bart & Hahn has a great following in New York and we're excited to bring that show to a national audience on a regular basis," said David Roberts, ESPN senior vice president of production. "Highly Questionable will also continue to build on its success, engaging with fans every weekday afternoon, led by a contributing team of signature personalities."
Like Sportscasting on Facebook. Follow us on Twitter @sportscasting19.