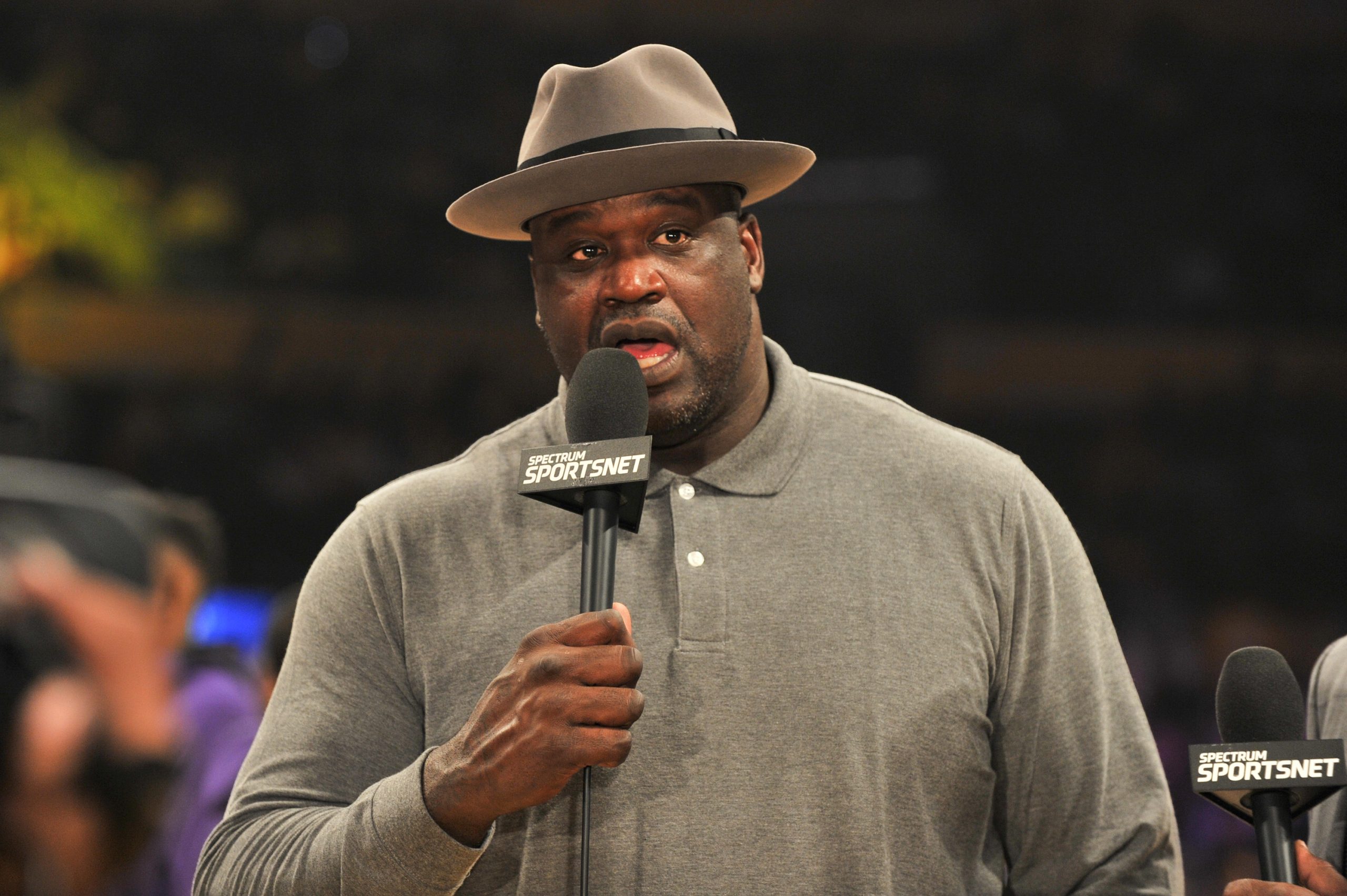 Shaquille O'Neal Explains the Impact Len Bias' Death Had on Him and His Father
The death of Len Bias had quite an impact on Shaquille O'Neal and his father.
Shaquille O'Neal has all the accolades. He's a Naismith Memorial Basketball Hall of Famer and a four-time NBA champ. Shaq was a 15-time NBA All-Star and two-time scoring champion. He did it all on the basketball court and earned his way onto the NBA's 75th Anniversary Team.
None of it would have been possible without discipline. He recently spoke about how his father instilled discipline at an early age to set him on the right path. O'Neal also explained how the sudden death of Boston Celtics rookie Len Bias impacted both him and his father.
Shaquille O'Neal reflects on the discipline he received as a child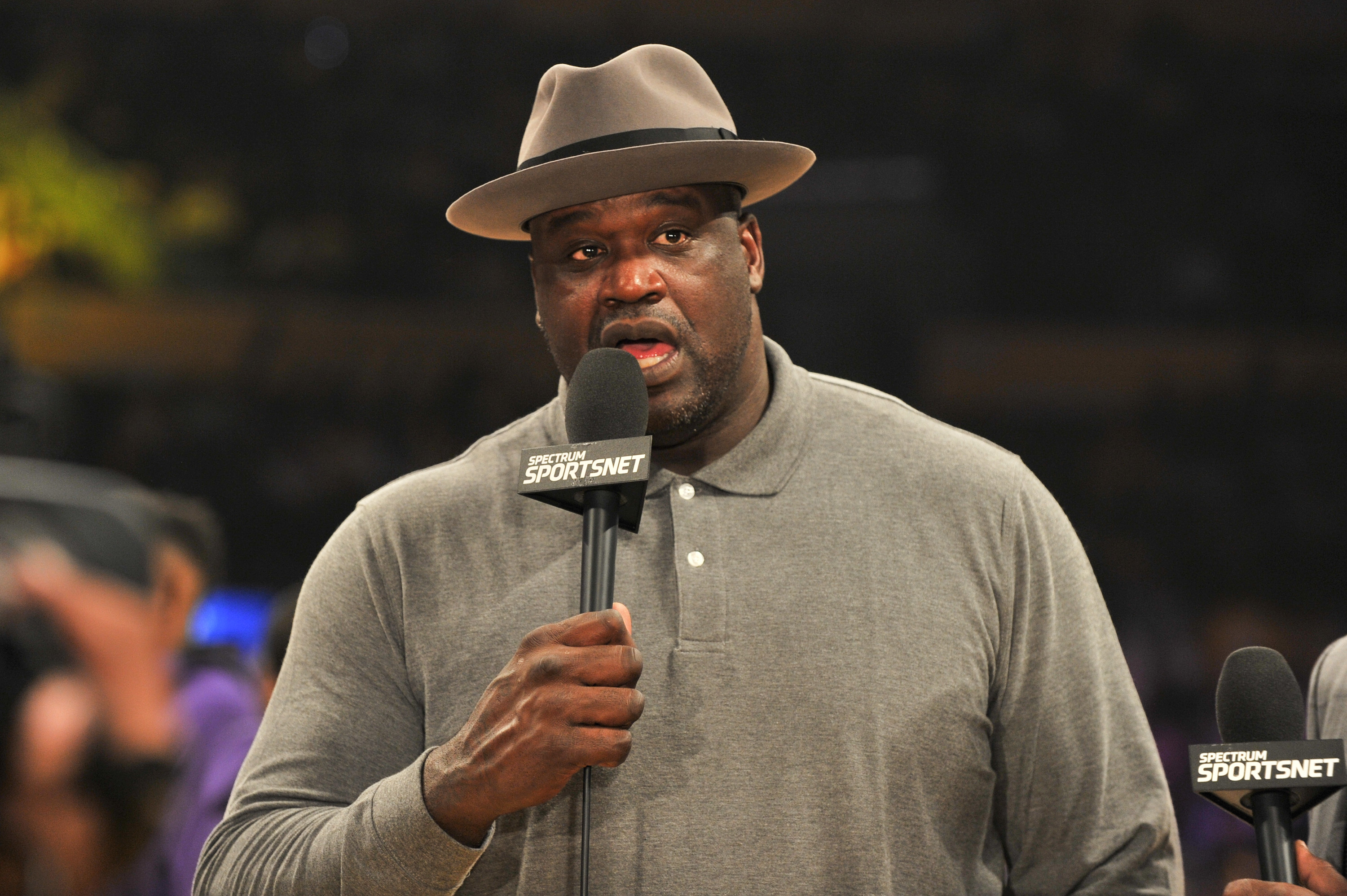 Phillip Harrison wasn't O'Neal's biological father, but he was his dad. He taught him everything. Harrison was a U.S. Army Sergeant who came into his life at an early age. Harrison was tough on Shaq, getting physical with him when disciplining him as a child. Back in 2016, O'Neal said it was something he needed, and he respected the heck out of Harrison.
"I respect him more for raising somebody else's child – and disciplining that child as if it was his own child," O'Neal said to The Undefeated in 2016. "Without him, I wouldn't be here today. I'm glad he did it. I did some stupid stuff, stealing cars, hanging with bad people, being around places where drugs were at."
Shaq's stance hasn't changed. During a recent appearance on The Pivot Podcast, he explained how "doors started opening" when he learned to listen to Harrison at home.
"I think I was really disciplined and spanked and beat because of the environment I was in," he said. " Projects in Northern New Jersey, there's only two or three things you can do: Gangs, drugs, you know, just doing off-the-wall stuff.
"He didn't want that for me. He would tell me something, and if I didn't obey… . His thing was before you get killed out there, I'm gonna kill you in here. You gotta listen to what I'm saying. Once I started listening, doors started opening, dreams started coming true."
Shaquille O'Neal explained how the death of Len Bias impacted him
On the podcast, O'Neal admitted he didn't even know Harrison wasn't his biological father until he was 11. Harrison died in 2013. He has since met Joseph Toney, his real father who bailed out on him when Shaq was an infant. The big man said he holds no grudge.
"We're starting to become closer," O'Neal said on the podcast. "I don't hold a grudge because my life went the way it was supposed to go. I live a really good life from a guy who's not even my biological father. He made me who I am today."
Harrison always made sure Shaq didn't make the mistakes of others.
"Whenever another athlete messed up, he'd bring it to my attention," he said. "The worst ass-whoopin' I got was when Len Bias passed away. My father came into the house like Len Bias was my brother. He was going crazy. He was crying and just grabbing me. If I ever catch you doing coke, I'll kill you.
"My young dumb ass, I was like 'Bro, we drink Pepsi.' He was just throwing me around and then sat me down and was like look at this, he just threw his life away.
"That's why I don't mess around with no drugs or no alcohol. It took a lot of strong discipline, and I got touched up a few times, but all I can do is thank you. I've been able to live how I want to live and do what I want to do because I listened."
Shaq said becoming a dad made him more 'likeable'
O'Neal knows times have changed, and those spankings have gone out the window. He said that ever since he became a father, he's become a more likeable person.
"Being a dad helped me become more likeable," he said. "You know how it is in sports. When I lose, I'm tearing my house up. I'm pissed. I'm breaking anything, but as soon as you have a kid, as soon as you open that door, all that has to go away.
"You have to be nice, especially with girls. The kids, they don't care if you win or lose. I'm always going to protect, provide, and love. I wish I was there more. We have to go away for work, but when I come home, I was always there, playing dog-man with the kids.
"I try to be their friend. I also try to instill in them that we don't need another basketball player in this family. If you want to play, I have the blueprint and the answers to get you to the top. You can choose to follow them or you can make your own path.
"I have six kids, and I don't have any complaints. They're all doing well."
That's a tribute to Shaq and Mr. Harrison.