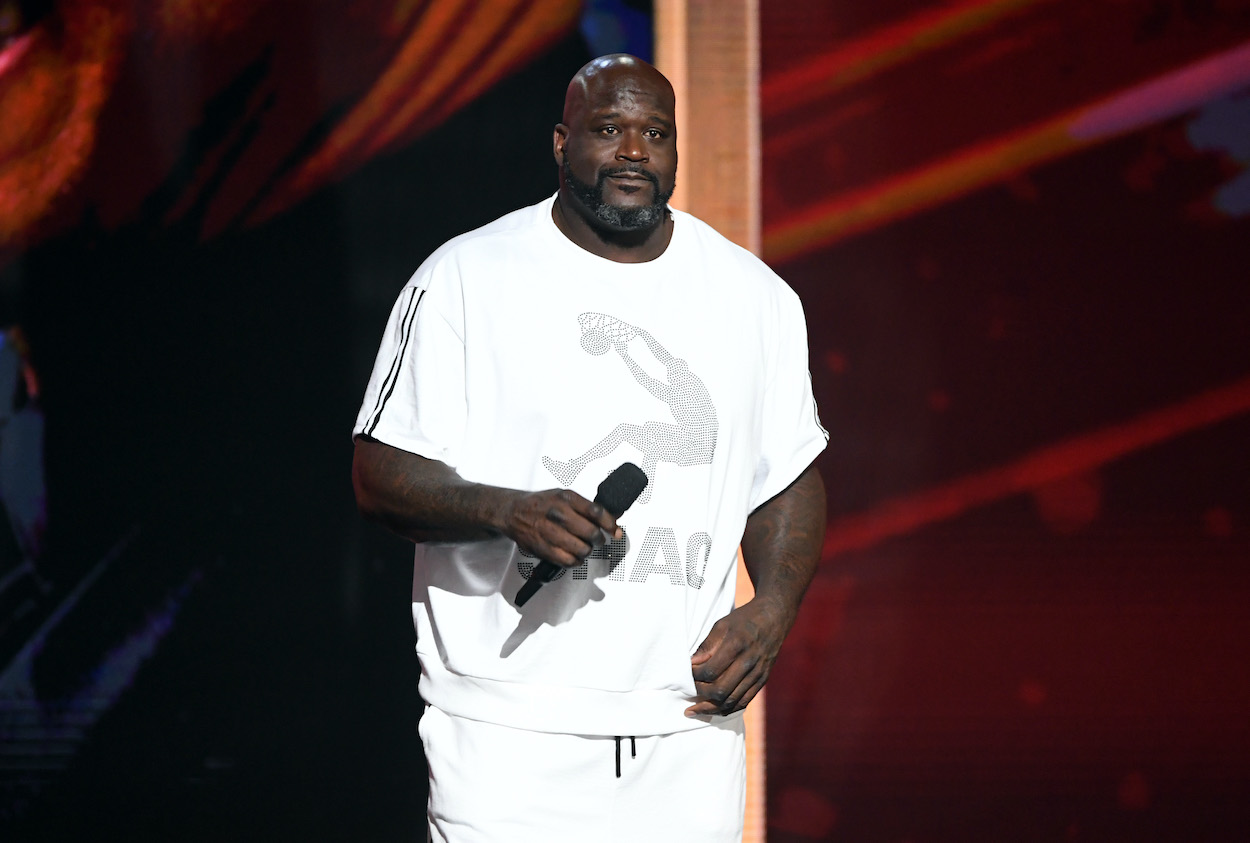 Shaquille O'Neal Delivers Emotional Tribute to His Stepfather
Shaquille O'Neal wouldn't have made it to the NBA if it wasn't for his stepfather, Phillip Harrison.
Shaquille O'Neal is well-known today as one of the most dominant big men in NBA history, but he almost never pursued a professional basketball career in the first place. Thanks to his stepfather, though, Shaq fell in love with the game and decided to follow in idols' footsteps.
Shaq got to spend time with those very idols during the celebration of the NBA's 75th anniversary team on All-Star Weekend, and he gave a beautiful tribute to those players and his stepfather in an emotional speech on TNT.
Shaquille O'Neal gets emotional around the NBA's 75th anniversary team
O'Neal is an NBA legend in his own right, but he has a great appreciation for the legends that came before him. The larger-than-life personality got to spend time with some of them this Sunday when the NBA honored its 75th anniversary team, and he couldn't contain his excitement.
"I don't really get emotional, but it was a very emotional moment for me because all the guys that are greater than me, I can't believe that I'm sitting next to," Shaq said on the TNT set ahead of the All-Star Game. "Even when I look at myself play, I was not as good as Hakeem [Olajuwon]. I wasn't even as good as Chief [Robert Parish]. I was not even as good as Bob McAdoo. But the people that say, 'Hey, Shaquille O'Neal, you're great,' I didn't do it by myself."
O'Neal went on to thank some of his former teammates for helping him get here, but there were some special people missing from Sunday's celebration.
"What really saddened me about today is that my father couldn't be there, my sister couldn't be there, and my main man Kobe Bryant couldn't be here," he said.
Shaq delivers emotional tribute to his stepfather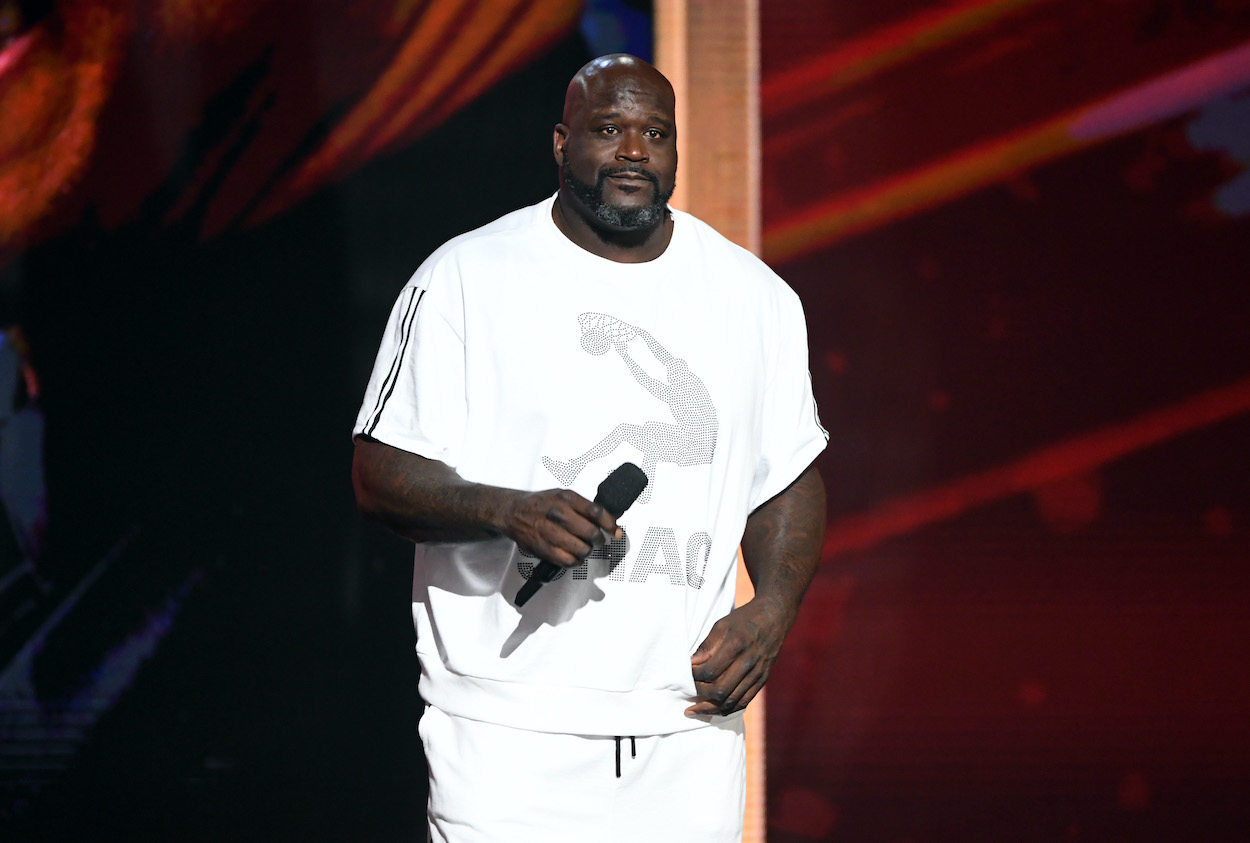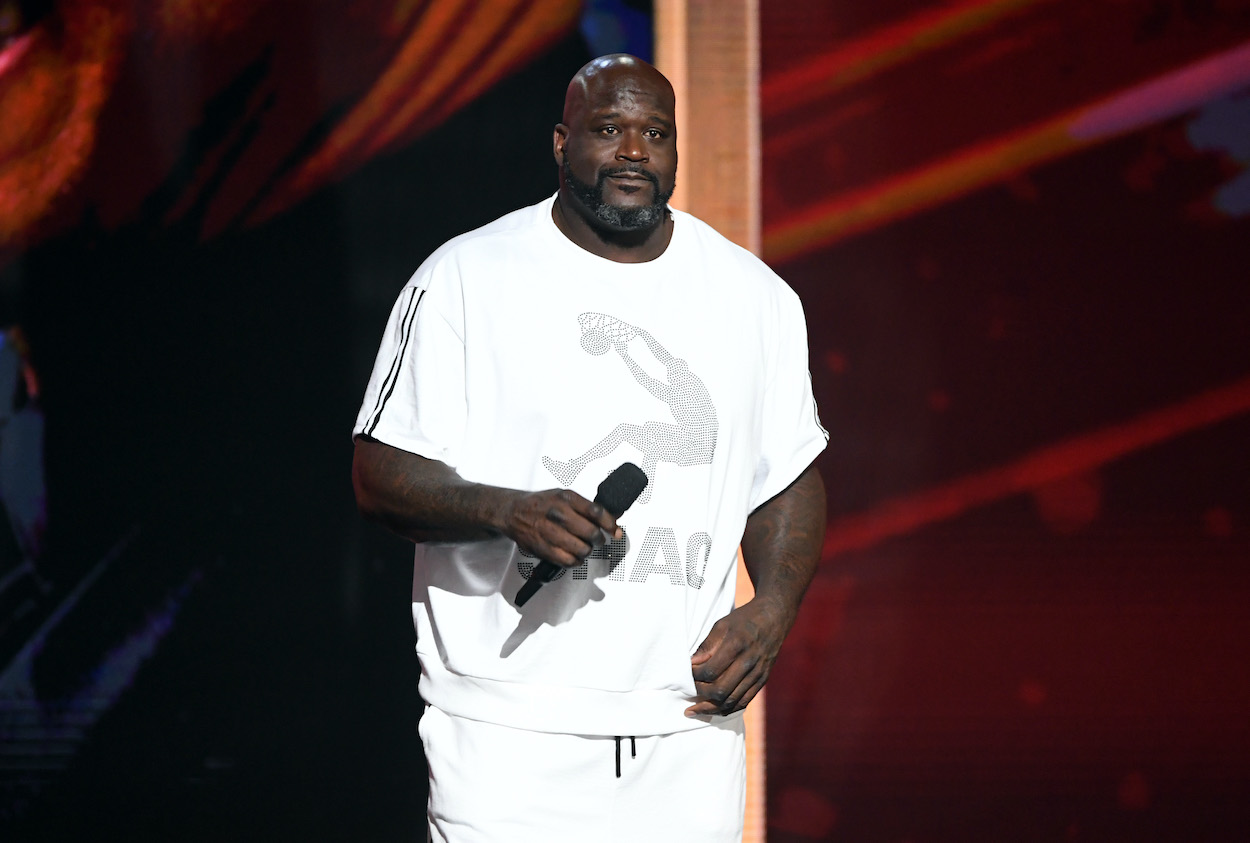 Before thanking all the NBA legends and his friends who pushed him to be great, Shaq had to thank his stepfather, Sergeant Phillip Arthur Harrison, for introducing him to the game and making his Hall of Fame career possible.
"He's the guy that told me one day that I would be here," O'Neal said. "I was a medium-level, high-level juvenile delinquent, was always told I would never ever make it. He convinced me to do well in school. Do well in school for me was all Cs. I get all Cs, he takes me to Madison Square Garden, Dr. J goes baseline, throws it down, the crowd goes crazy. I look at him and say 'Sir, this is what I want to be when I grow up.''His exact words, 'If you listen to me, I'll make you one of those most dominant big men ever."
O'Neal has previously told the story of him falling in love with basketball after watching Julius Erving, but this time felt different.
A beautiful reminder that our heroes are human, too
We sometimes forget in our admiration of professional athletes that they're just as human as we are. Although it may not seem like it, our heroes once looked up to other legends and dreamed of becoming them one day.
Shaq's emotional speech on Sunday is a perfect reminder of that. He's one of the best NBA players of all time by any metric, and he still gets goosebumps talking to Erving, Olajuwon, and others who shaped his career.
Give O'Neal's speech a few minutes of your time, and make sure to have tissues nearby.
Like Sportscasting on Facebook. Follow us on Twitter @sportscasting19.