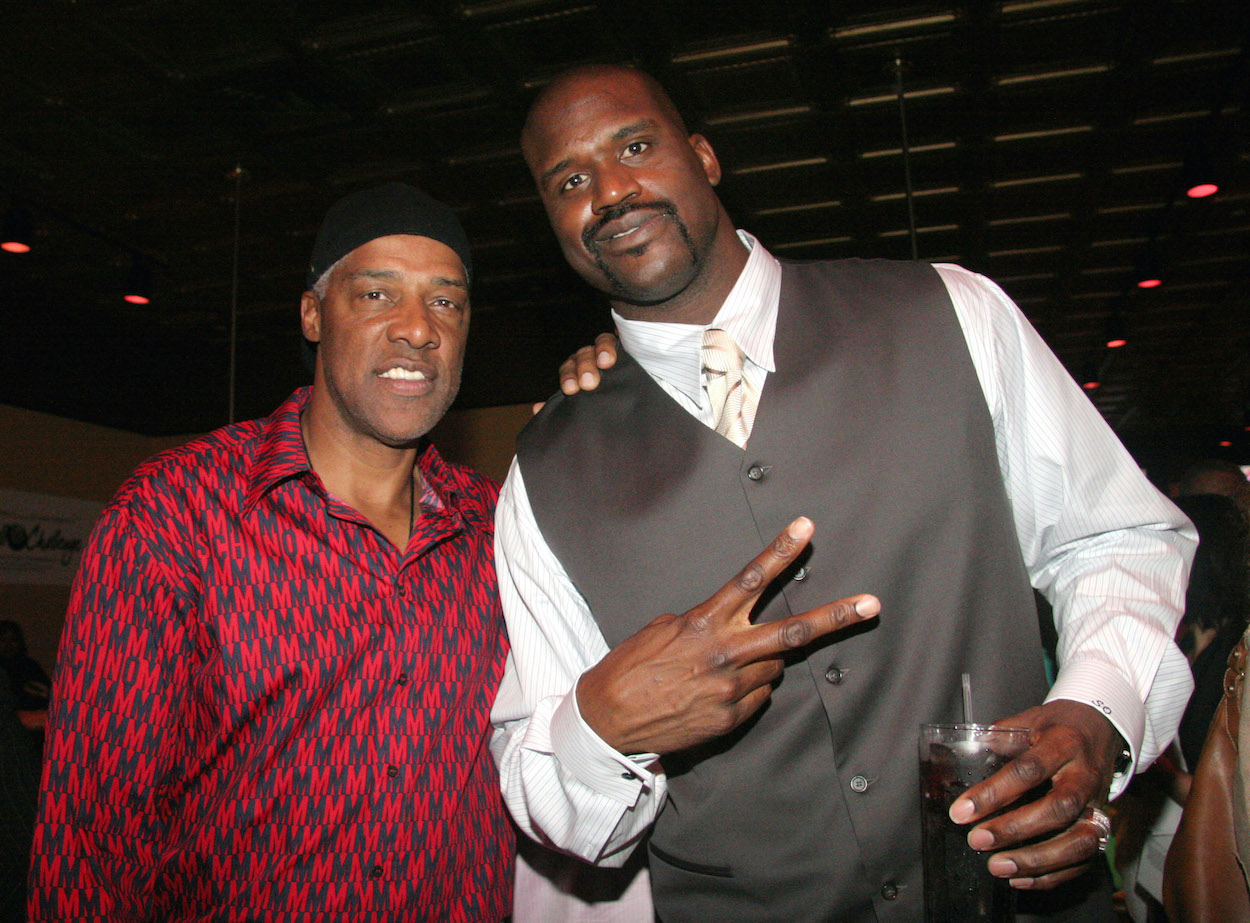 Shaquille O'Neal Thought He Died and Went to Heaven the First Time He Laid Eyes on Julius Erving: 'God? God Is a Black Man?'
Shaquille O'Neal thought Julius Erving was God the first time he met the NBA Hall of Famer.
Before Shaquille O'Neal was a household name, he was just one of the many NBA fans who grew up idolizing Julius Erving. Shaq started to chase a professional basketball career because of Dr. J, and he considers the Philadelphia 76ers legend one of the greatest players to ever grace an NBA court.
So when O'Neal first got the chance to meet his idol, he literally couldn't believe his eyes.
Shaquille O'Neal wanted to become an NBA player because of Julius Erving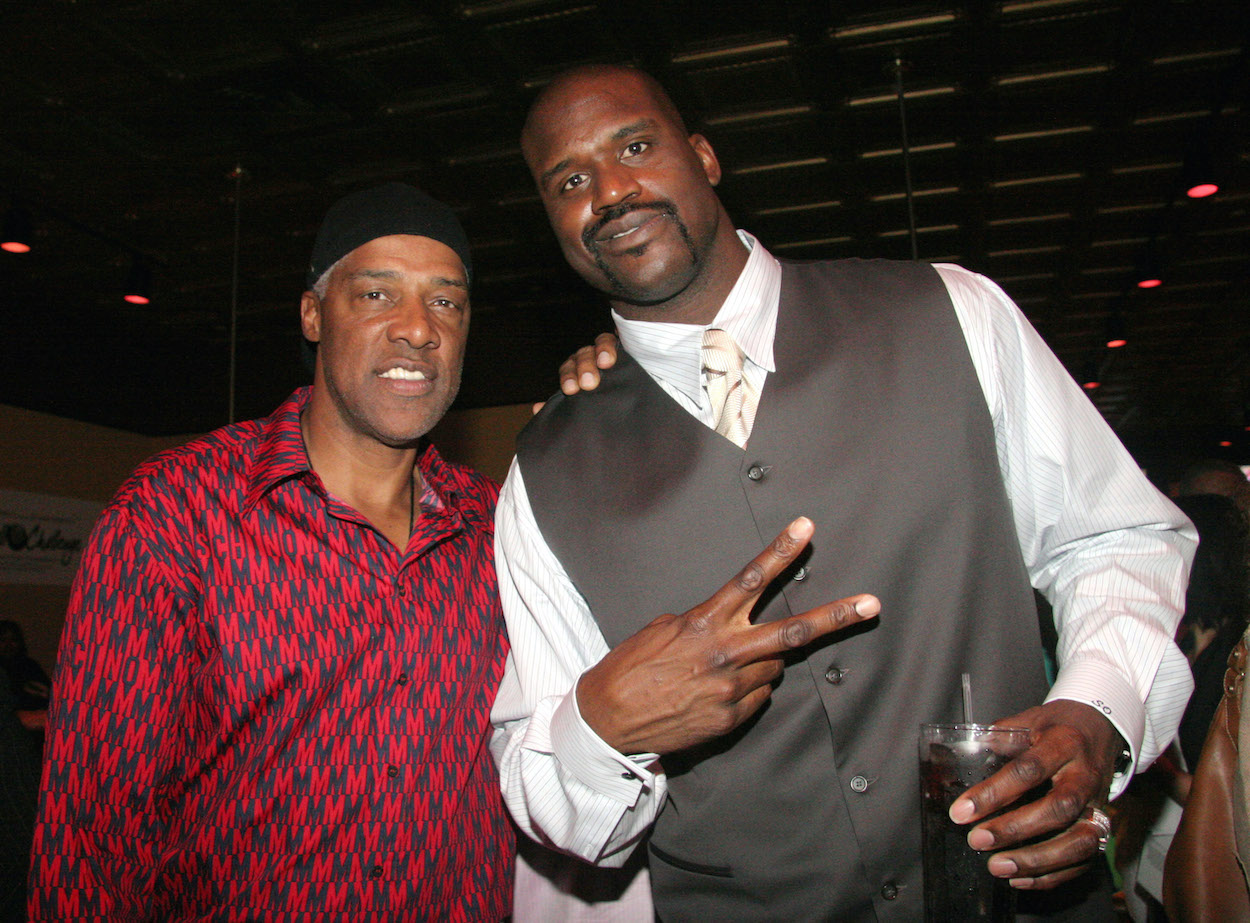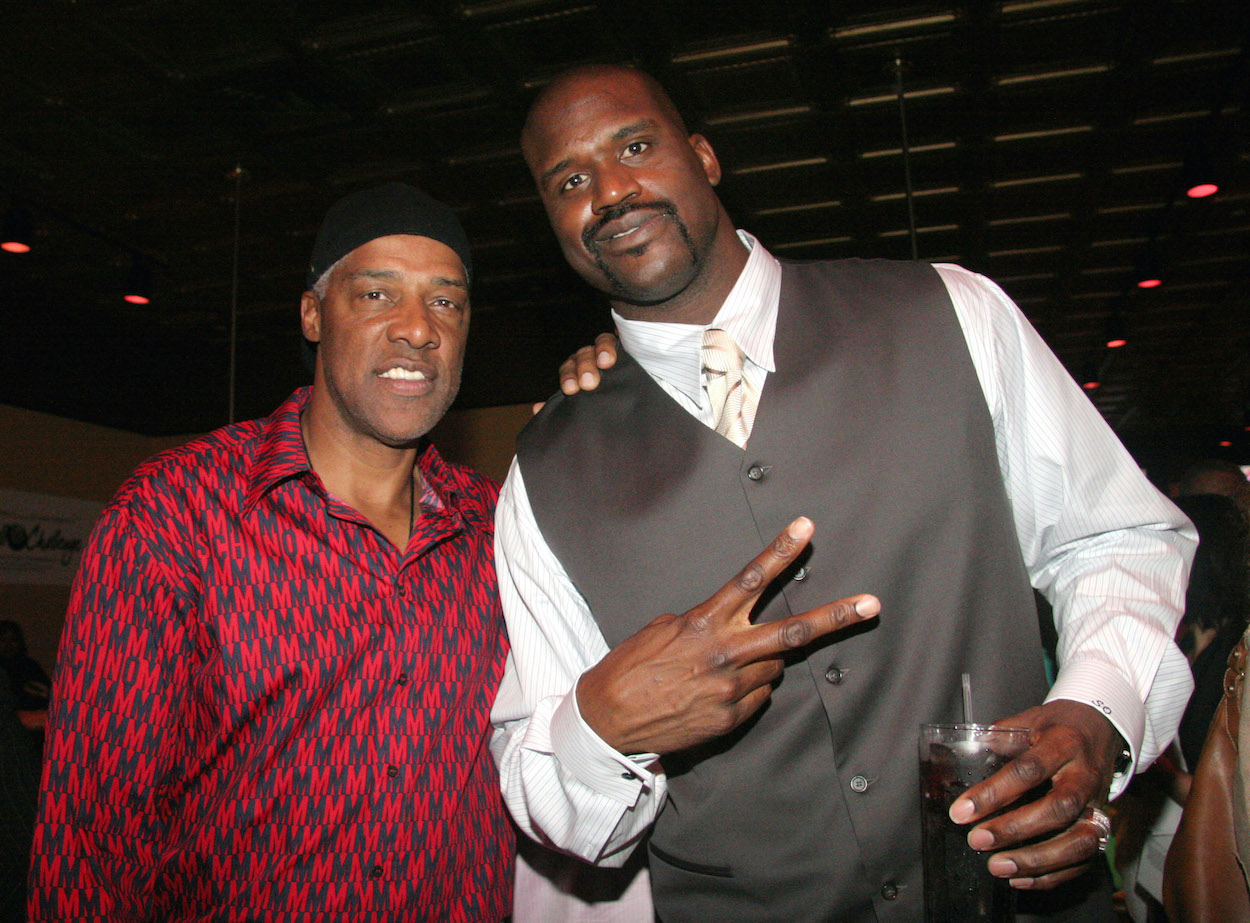 Growing up, O'Neal wasn't exactly sure what he wanted to pursue in life. The New Jersey native always loved basketball and followed the sport ever since he was a child, but he didn't know if he wanted to grow up to become an NBA player himself.
That was until Erving changed his mind.
O'Neal attended a game between the Knicks and the 76ers with his stepdad to see his favorite player, Dr. J, and a single dunk was enough to motivate Shaq to pursue his own NBA career.
"Dr. J goes baseline, throws it down, crowd goes crazy. That's when I said, 'OK, that's what I want to do,'" O'Neal said on an episode of In Depth With Graham Bensinger in 2015. "I'm a changed man. From that day on, no more juvenile delinquent, try better in school, stayed out of trouble. Like, I knew I wanted to be a rapper, but when Dr. J went baseline, and the crowd went crazy, I was like, 'I want that.' I want people to scream my name."
And that's exactly what they did when Shaq fulfilled his NBA dreams.
Shaquille O'Neal thought he died and went to heaven the first time he laid eyes on Julius Erving
O'Neal idolized Erving growing up, and he might've never made it to the NBA himself if it wasn't for that Dr. J dunk many years ago. A few years later, Shaq got the chance to meet Dr. J while he was playing at LSU, and his reaction was priceless.
He told the story during a public speaking appearance in 2016 filmed by MassLive.
One of my dreams was to meet Dr. J… True story — he woke me up in my college dorm room one day. Seriously. He was going to speak either in Baton Rouge or LSU, and I was sleeping and woke up and I saw this good-looking brother with his hand on my chest.

I was like, 'God? God is a black man?' And then I said, 'Dr. J?' And after I said that, I thought I was dead. I said, 'Damn, I'm dying in college? Can you believe this?' And it was Dr. J. We talked and we had a good conversation.

Shaquille O'Neal
Incredible.
Dr. J presented Shaq at his Hall of Fame induction ceremony
As all NBA fans know, O'Neal went on to follow in his idol's footsteps and make it to the Hall of Fame himself in 2017. And in a moment Shaq never could've imagined growing up, Erving presented him at his HOF induction ceremony.
It doesn't get much better than that.
Like Sportscasting on Facebook. Follow us on Twitter @sportscasting19.