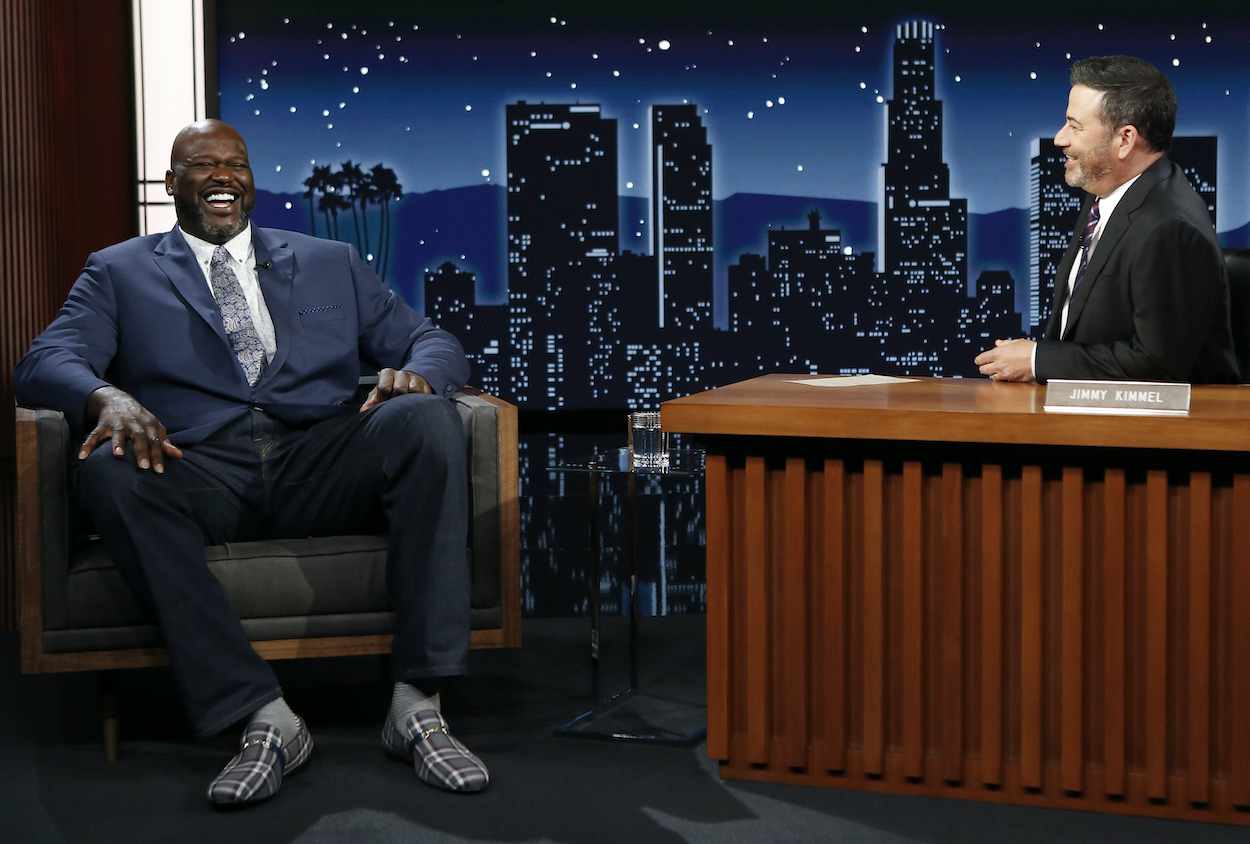 Shaquille O'Neal Ripped 5 Urinals Off a Bathroom Wall in a Fit of Rage Before Jerry West Calmed Him Down With Some Wise Advice
Shaquille O'Neal went full Hulk mode after a playoff loss and incredibly ripped five urinals clean off the wall.
Shaquille O'Neal is a four-time NBA champion and unquestionably one of the greatest centers to ever play the game. But before he won his first title with the Los Angeles Lakers in 2000, O'Neal couldn't stand the critics calling him out for not having a championship ring on his finger.
After yet another heartbreaking playoff loss during the 1999 postseason, Shaq let his anger get the best of him in an explosive way. He morphed into the Hulk and ripped five urinals clean off the wall before Jerry West had to intervene and calm him down.
True story.
Shaquille O'Neal didn't win an NBA title until his eighth season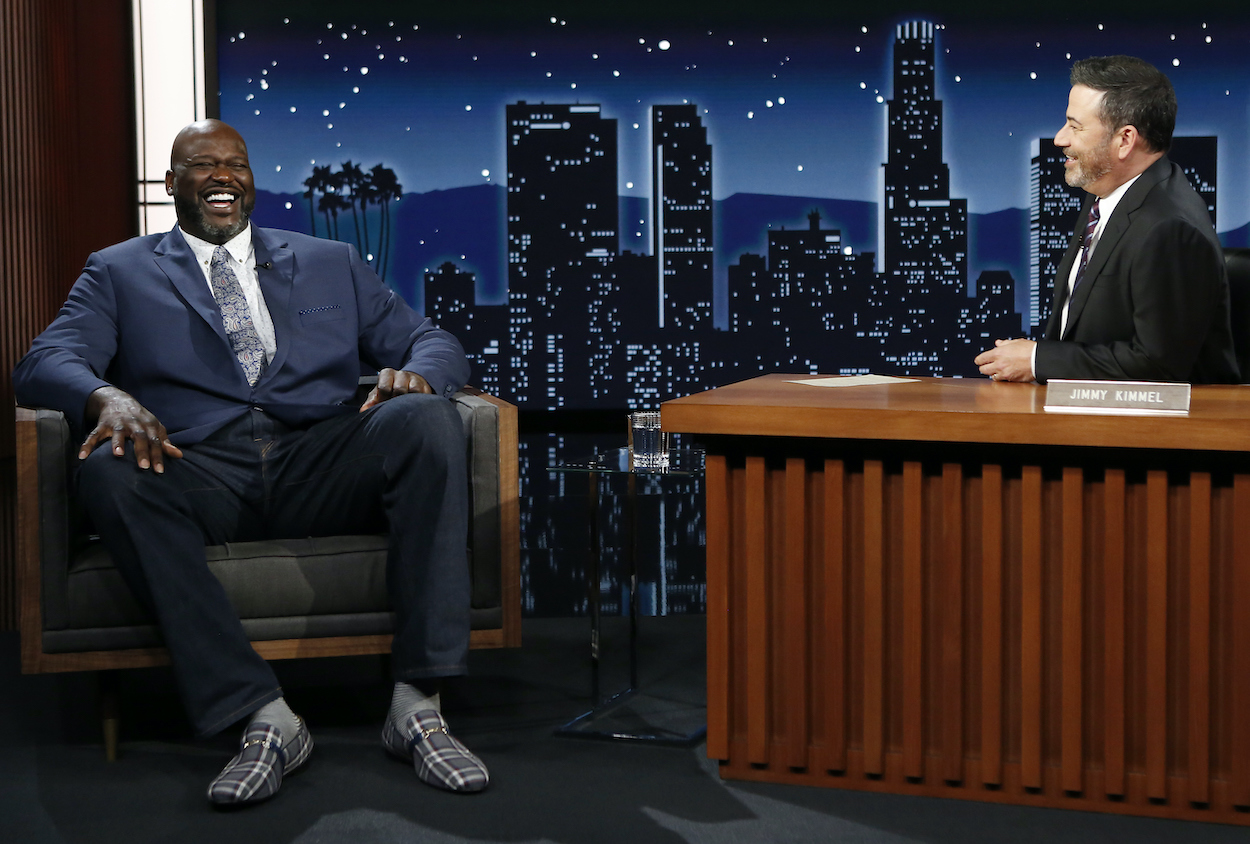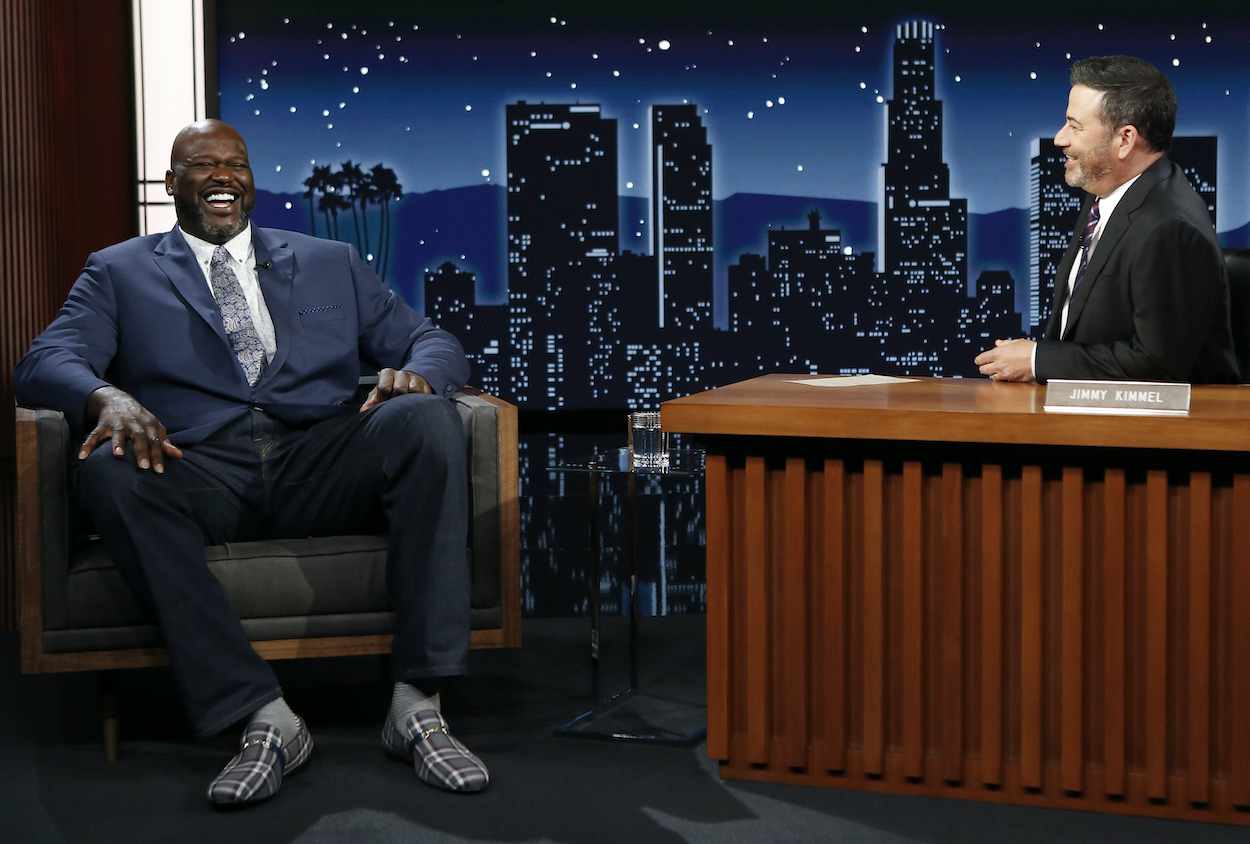 O'Neal is remembered today as one of the most dominant big men in NBA history and a prolific champion, but that wasn't always the narrative surrounding the powerful center.
Back in the late 1990s, critics and fans just viewed Shaq as a destructive force in the paint who could never win the big one. In three playoff runs with the Orlando Magic, O'Neal's teams were swept in all three.
The Indiana Pacers finished the Magic off in the first round of the 1994 playoffs, the Houston Rockets handled them in the NBA Finals in 1995, and the Chicago Bulls bulldozed Orlando in the 1996 Eastern Conference Finals.
After moving to the Lakers the following season, Shaq suffered similar playoff agony at the hands of the Utah Jazz in 1997. The Jazz and the San Antonio Spurs then swept the Lakers in back-to-back years in 1998 and 1999.
O'Neal finally got the monkey off his back in 2000, but not before a hilariously violent outburst the year prior.
Shaquille O'Neal ripped five urinals off a wall in a fit of rage
By 1999, Shaq was fed up with the narrative that he wasn't a winner. His playoff embarrassments were piling up one by one, and he knew he had to win a ring to change the course of his legacy.
After getting swept by the Spurs in 1999, O'Neal retreated to the locker room and took his anger out on five urinals. He recently told the bizarre story on an episode of "Jimmy Kimmel Live!"
Remember when I first got to LA in '96, we would always lose in the playoffs. We would always get swept. So this was the time where, you know, 'Shaq, he's a great player but is he really a great player? He's not winning championships.' I never thought we would win. Every year we got better — Kobe and myself — but then when it came to the playoffs we would lose. And one last time before we hit three in a row, I just went in the office and I just ripped five (urinals) off the wall.

Shaquille O'Neal
But wait, there's more.
Jerry West had to calm Shaq down with some wise advice
As O'Neal was angrily destroying a bathroom after losing to the Spurs, Jerry West, who served as the Lakers general manager from 1982-1994, walked in and told Shaq a story that immediately calmed him down.
"Jerry West came in, and he told me a story I didn't know," O'Neal explained. "He said, 'Son, calm down. I went to the Finals nine times before I won it with the Lakers,' so I didn't feel as bad. So I'm ripping a urinal off, and I was like, 'Hold on, you went to the Finals nine times and lost?' He said, 'Calm down! You'll get it! You'll get it!'"
West was right. O'Neal returned the following season and put up 38 points and 16.7 rebounds per game in the 2000 NBA Finals to win his first championship with the Lakers. LA went on to win three titles in a row, and O'Neal added another ring to his collection in 2006.
But back to the important question.
"Were you surprised you were able to pull the urinal off the wall?" Kimmel asked Shaq.
"Oh, I was pissed. I really was," he admitted.
In more ways than one, evidently.
Like Sportscasting on Facebook. Follow us on Twitter @sportscasting19.