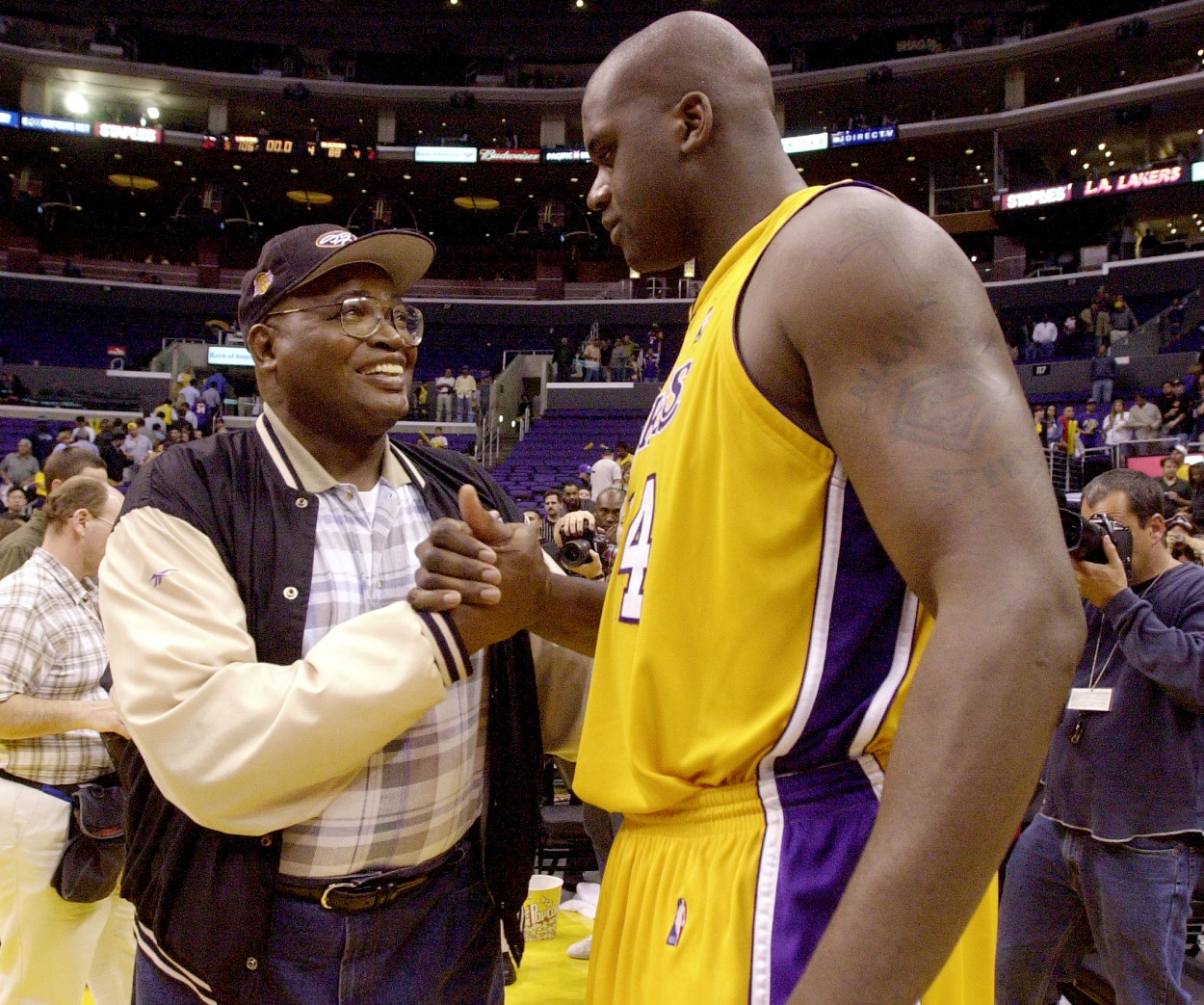 Shaquille O'Neal Cherishes the Valuable Childhood Life Lesson His Stepdad Taught Him
Before Hall of Famer Shaquille O'Neal began his NBA journey, his stepdad taught him a valuable life lesson.
Shaquille O'Neal played 19 NBA seasons and established himself as an all-time great. However, his journey to the NBA involved stern parenting from his stepdad, Phillip Harrison, who chose a unique route in teaching O'Neal a valuable life lesson.
Shaquille O'Neal's illustrious NBA career
O'Neal entered the NBA with plenty of hype, and his stellar play met those lofty expectations.
The LSU product immediately became a dominating force in the paint behind his sheer size and power. He progressively developed into a skilled low-post factor, making him the centerpiece of a dynasty with the Lakers. During his eight-year tenure in LA, he and Kobe Bryant led the team to three NBA titles in four Finals appearances.
He became key in guiding the Miami Heat to their first NBA title alongside rising star Dwyane Wade. O'Neal's dominance diminished as he aged as he bounced around several teams to wrap up his illustrious NBA career.
Over 19 seasons, he earned four NBA titles, three NBA Finals MVP awards, 15 All-Star Game selections, 14 All-NBA selections, and a regular-season MVP award. The Lakers, Heat, and Orlando Magic all retired O'Neal's jersey.
However, before O'Neal ever stepped foot on the NBA hardwood, his stepdad set his mindset concerning his approach to his craft.
Shaquille O'Neal cherishes the valuable childhood life lesson his stepdad taught him
Growing up, O'Neal lived in a strict household under the guidance of his stepfather, Phillip Harrison, setting the tone for his life.
Harrison played a pivotal part in shaping the NBA Hall of Famer, especially through his discipline and commitment to basketball. During an interview on The Dan Patrick Show, O'Neal revealed that his stepdad used to stow away the awards and trophies he won playing with youth sports teams. 
"He used to always take my trophies and put them in a box," O'Neal said. "Never displayed them. So finally when I got older I asked him, 'Why did you do that?' He said, 'I never wanted you to be satisfied.' So after he passed away several years ago, I retrieved all the trophies. I made a trophy room dedicated to him in his honor, and I am doing the same thing to my children.
"I let them show their trophies in what they win, and then I say, 'Thank you very much' because I never want them to be satisfied either."
It may have provided a harsh experience, at times preventing O'Neal from truly celebrating his accomplishments. But it set the tone. His stepdad never wanted him to become content with what he achieved.
It's quite clear it made a significant impact on his mindset and approach to life. It set the table for him to establish himself as one of the NBA's greatest players.
O'Neal remains forever grateful to his stepdad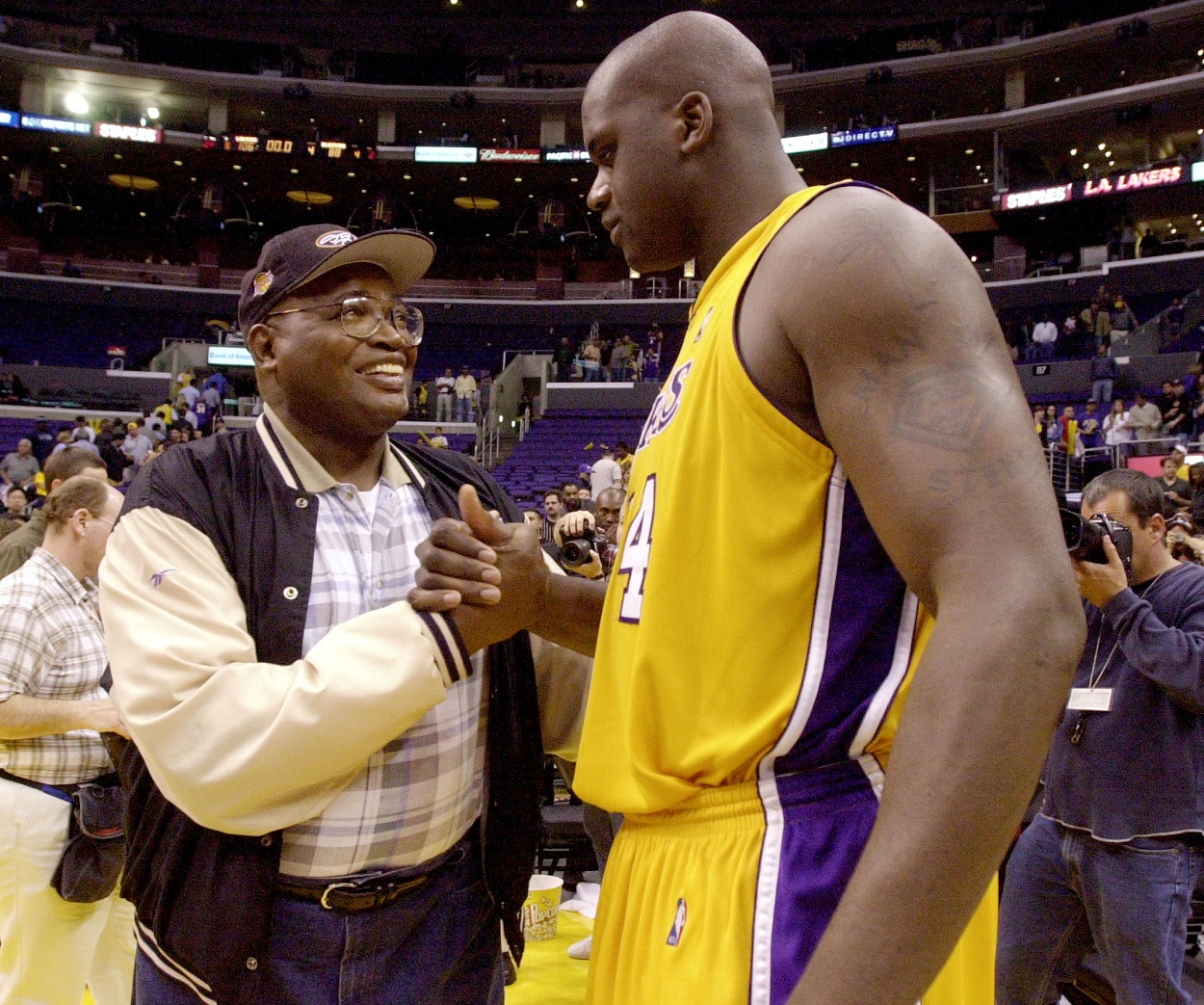 O'Neal believes his life would have transpired much differently if it weren't for his stepdad's strict parenting and guidance.
"I respect him more for raising somebody else's child — and disciplining that child as if it was his own child," O'Neal told The Undefeated. "Without him, I wouldn't be here today. I'm glad he did it. I did some stupid stuff, stealing cars, hanging with bad people, being around places where drugs were at. Now, do I do my kids like that? No. They grew up much different."
The legendary big man may have done all the heavy lifting with his work ethic and dedication to his craft. However, the Hall of Famer holds no shortage of appreciation for his stepdad's impact on his life.
Like Sportscasting on Facebook. Follow us on Twitter @sportscasting19.