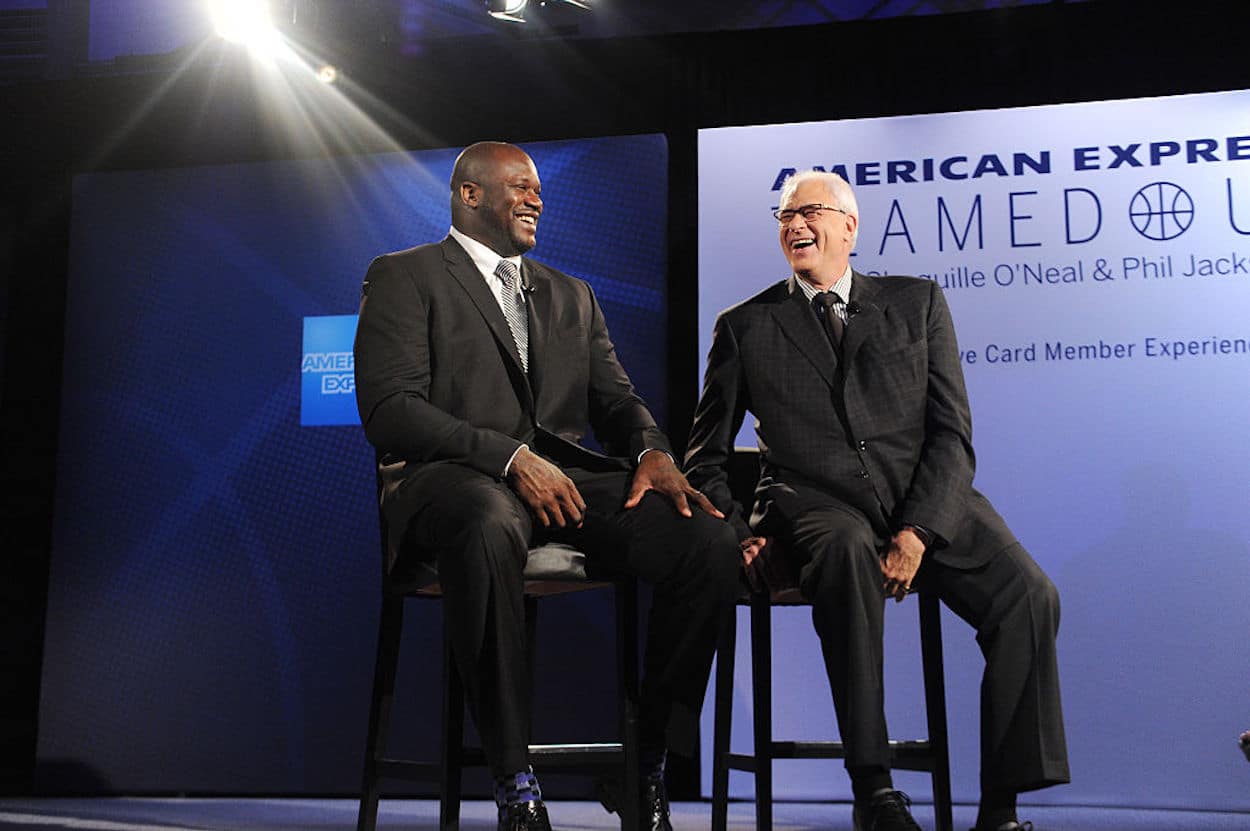 Shaquille O'Neal's Career Changed Forever After Doing a 'Favor' for Phil Jackson
If not for a simple request from Phil Jackson, Shaquille O'Neal's entire life and career could have looked quite a bit different.
Based on his size, strength, and overall skill, it's easy to think that Shaquille O'Neal would have shone no matter where he played. During the early years of his career, though, the center had a problem. For all of his individual success, team achievements were few and far between. While a move to Hollywood was supposed to remedy that, things didn't change overnight. Then, Phil Jackson arrived.
Beyond bringing some instant credibility to the locker room, the Zen Master also asked Shaq to do him one favor. The big man complied, and from there, the rest is NBA history.
Let's head down memory lane and check it out.
Phil Jackson asked Shaq to buckle down for one year, and the big man bought in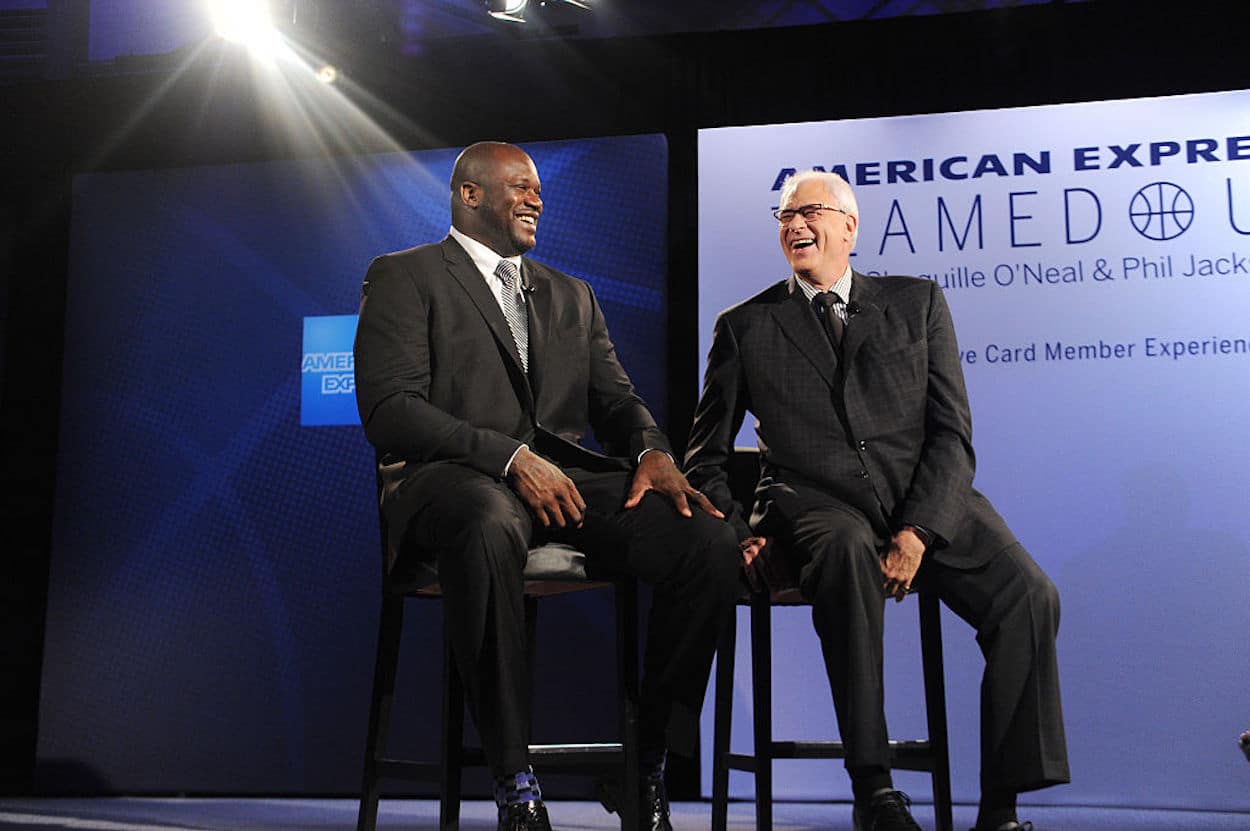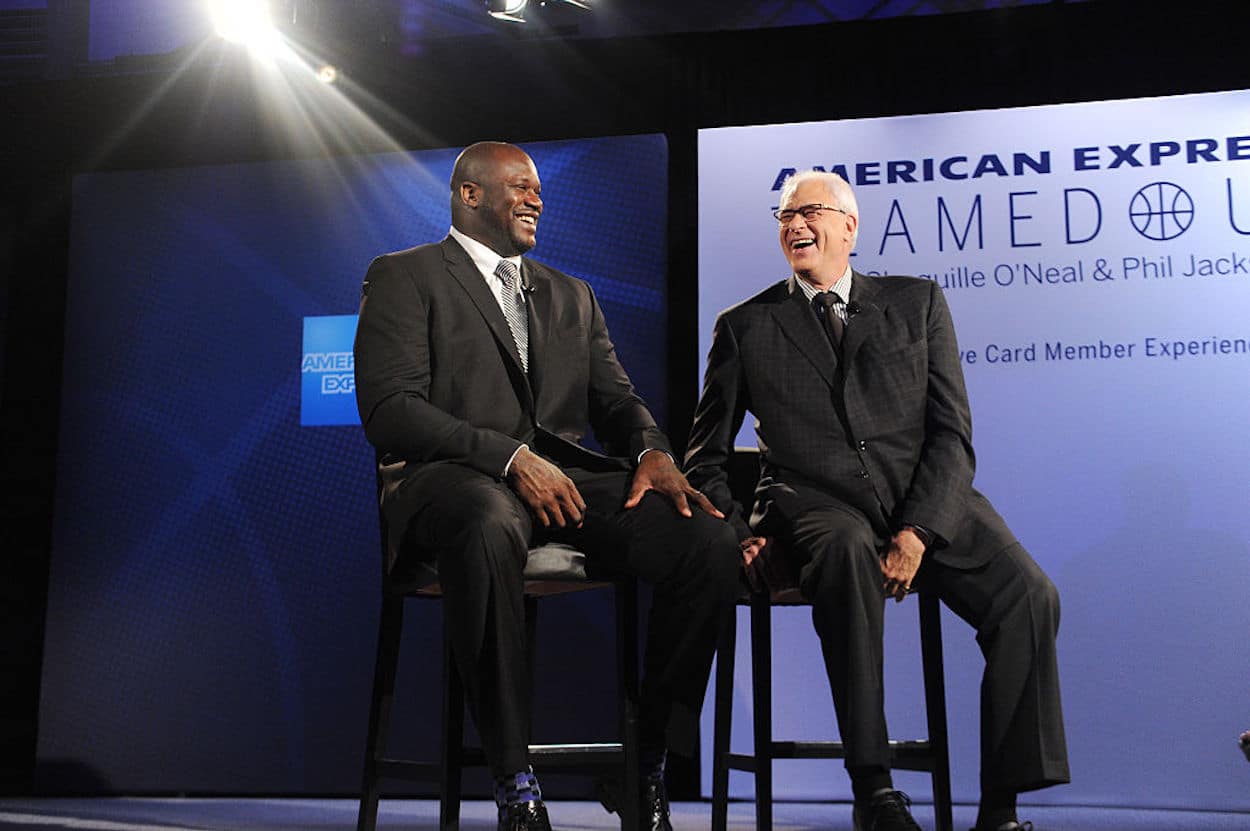 These days, Shaquille O'Neal works for TNT, appears in virtually every commercial known to man, dabbles in electronic music, and seems generally unwilling to be confined to a single box. While it's easy to write that off as the consequences of retirement, the big man was never one to sit still.
During his time on the hardwood, Shaq rapped, starred in movies, worked with law enforcement, and reveled in his ability to branch out. When Phil Jackson came to Hollywood, though, it was time to place all of those ventures on the back burner.
"The reason why we brought Phil in was because I needed somebody that could get us over the hump," O'Neal explained on the All Things Covered podcast in 2020 (h/t CBS Sports). "I knew when the guys, when they looking at a general that knows what he's talking about, they gonna believe him. We had guys like, in timeouts, they be like … oh you scared. We could just tell in your voice, the look in your eye. With Phil, we just seen him win six. The man know what he talking about."
So, what did getting over the hump look like for the Diesel? His focus, at least for a year, had to be solely on basketball.
"[Jackson] told me, he said, 'Look, man, you the best big man I've ever seen. Just do me a favor this year. No rap videos, no commercials, no nothing. If you play like the way I think you can play you gonna be MVP and we're gonna win a championship.' So, I said, 'I'll tell you what, I'll do that for a year,'" Shaq remembered. "And it worked. And I did it the second year and I did it the third year. So, the fact he had that resume. He knew what he was talking about. The guys really, really believed in him."
Without that favor, Shaq's NBA resume probably looks a bit different
As I mentioned at the start of this piece, Shaquille O'Neal was an incredible talent who would have found success under virtually any coach. In hindsight, though, his work with the Zen Master proved to be career-changing.
While the Diesel was already an incredible talent before teaming up with Jackson, his numbers improved once the coach landed in Hollywood. During their first season together, O'Neal averaged a career-high 27.9 points and 13.6 rebounds per outing. The Lakers, of course, went on to win the title behind an incredible NBA Finals from their star center. During six games against the Pacers, Shaq averaged 38 points per outing. For context, Kobe Bryant was LA's second-leading scorer with 15.6 points per night.
Beyond the obvious statistical dominance — that sort of season lands you in NBA lore, even if it's a one-off — let's consider the bigger picture. O'Neal was always something of a big kid, but as he said in the quote, he buckled down and got results. On the back of that success, he kept his focus on the hardwood.
Without that dedication, perhaps the Lakers don't win one title, let alone three-peat. If that postseason success doesn't come, perhaps Shaq and Kobe would have fallen out sooner. Maybe the big man leaves Hollywood before 2004, changing the course of another franchise.
On a similar note, let's consider the center's legacy. Let's assume that he did Jackson the favor of focusing on the 1999-2000 season, and things didn't go according to plan. Based on the way O'Neal told his side of the story, it sounds like he would have gone back to his old habits if on-court results didn't click. That would have meant he was without silverware, living in Hollywood, and spending more time on extracurriculars. Even though the early 2000s didn't quite have First Take-style shows, at least not on TV, it's easy to imagine how the narrative could have shifted.
Everything's fun and games when you're winning. If the Diesel was putting in mediocre performances and lacked championship rings, his antics probably would have seemed a bit more annoying.
Thanks to Phil Jackson, though, that's little more than speculation.
Have thoughts on this topic? Keep the conversation rolling in our comments section below.