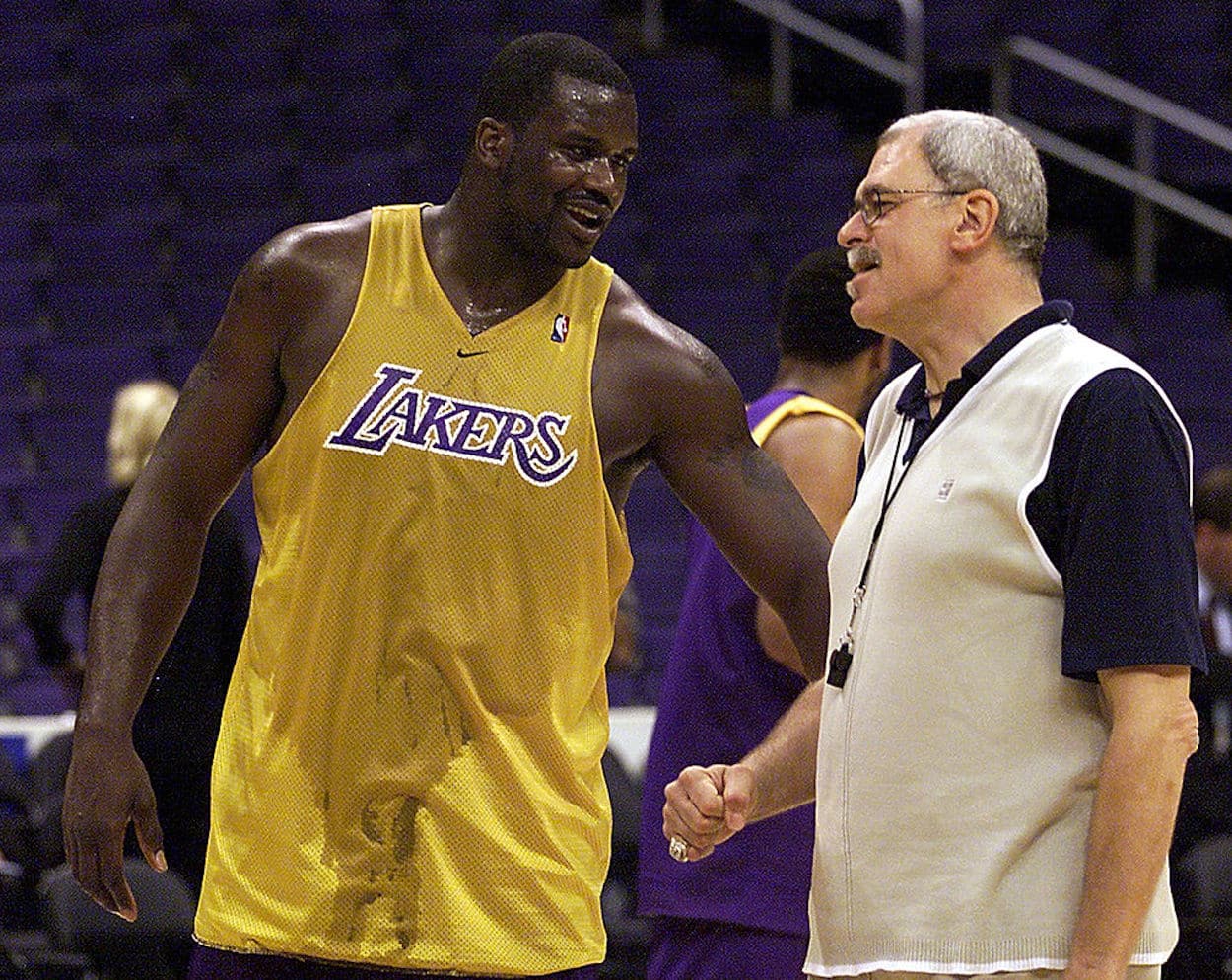 Shaquille O'Neal Details Phil Jackson's Coaching Techniques, Including Sage, Hour-Long Walkthroughs, and Happy Places
While Phil Jackson's coaching techniques may not seem like the norm in NBA circles, it's impossible to argue with the Zen Master's results.
While sports fans can occasionally debate which teams are worthy of being called dynasties, there's no disagreement about the Los Angeles Lakers' success in the early 2000s. With Shaquille O'Neal and Kobe Bryant leading the way on the court and Phil Jackson calling the shots from the sidelines, the club won three consecutive titles, lifting the Larry O'Brien Trophy in 2000, 2001, and 2002.
Have you ever wondered what was going on behind the scenes during those years? Shaq recently pulled back the curtain and explained how Jackson would lead the Lakers. Needless to say, there was more than pure X's and O's being discussed in Hollywood.
Let's go into the locker room and check it out.
Shaquille O'Neal remembers how Phil Jackson's coaching helped the Lakers handle the pressure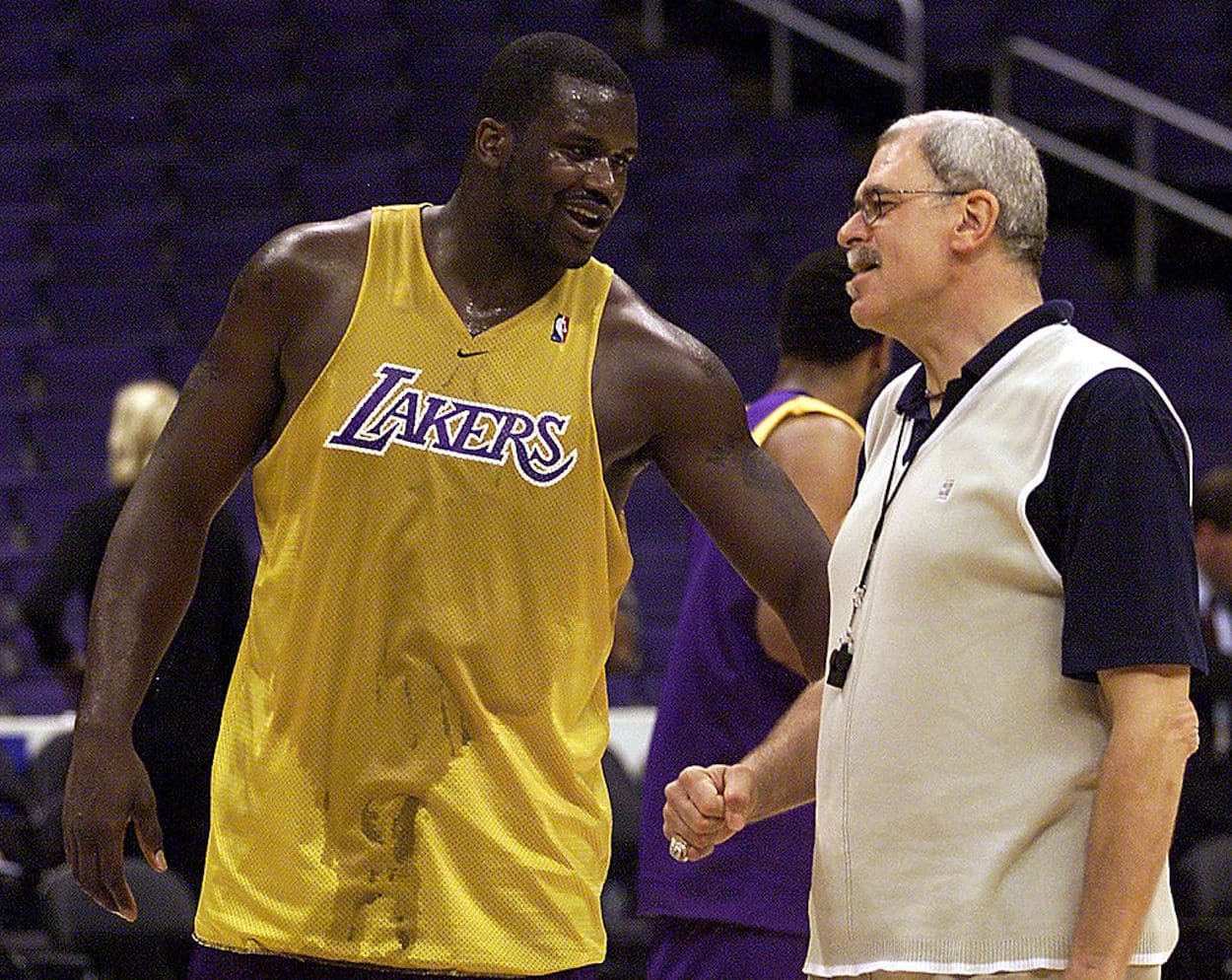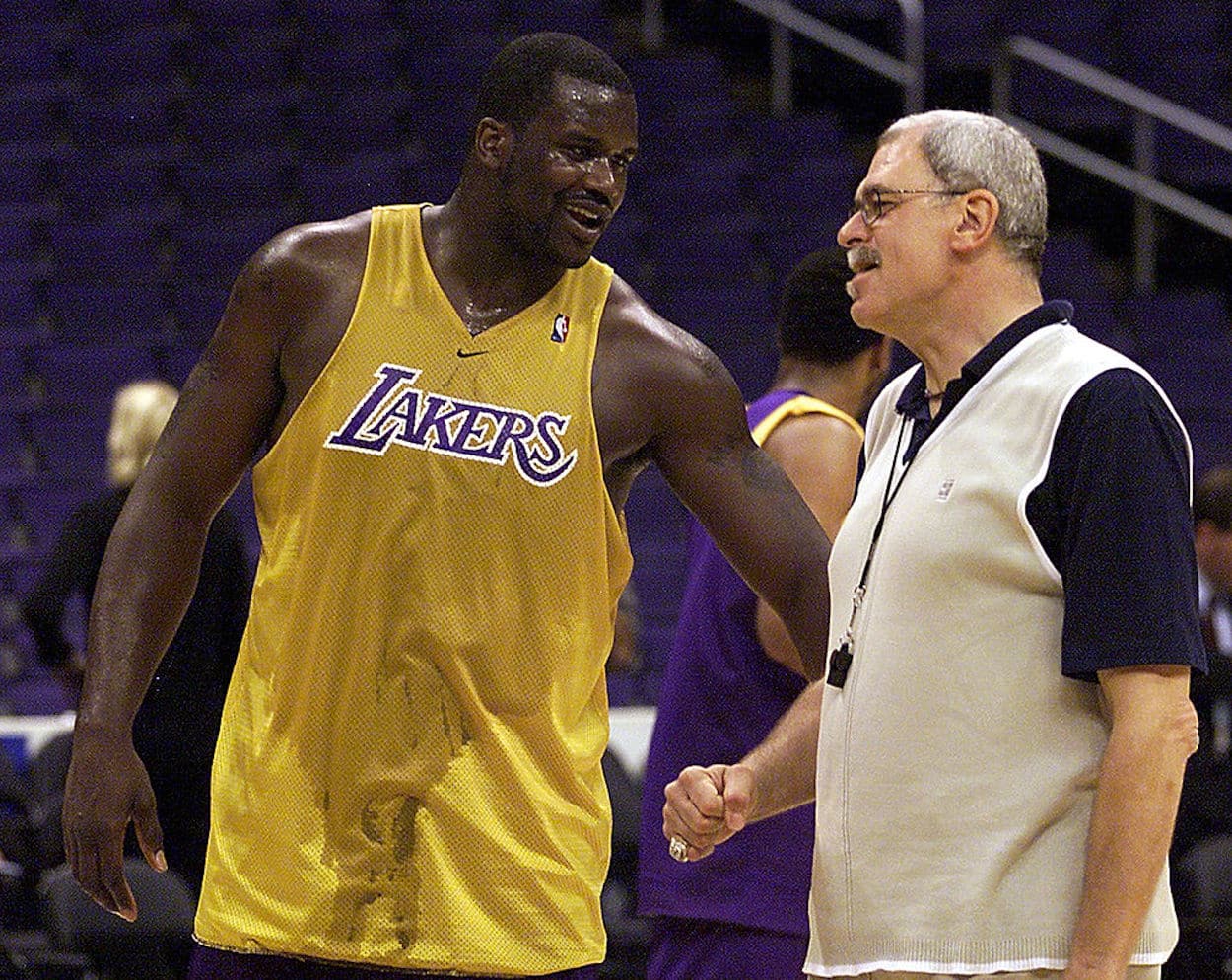 During his time on the NBA sidelines, Phil Jackson had plenty of success blending his personal beliefs and basketball IQ into one philosophy. While that might not be everyone's cup of tea, Shaq saw how it worked first-hand.
"Started off rocky [in LA], we lost our first four years, but when Phil Jackson joined us, we were able to knock off three in a row," O'Neal remembered on The Be Better Off Show. The big man then took a walk down memory lane, revisiting the things he learned from the Zen Master.
I learned sage is the cousin of weed. Like he would come in every day, and we'd do these chants. The room would get you high. But he taught us about not only muscle memory but mental memory. We would do the same thing every day, right? So the first hour, we'd meditate. Then the second hour, we walk through the plays. For an hour. Walkthrough, walkthrough, walkthrough. And then we'd practice. And then we did the same thing every day. And as we were meditating, he would tell us to go to our happy place. And my happy place was being able to buy my parents anything they want. So times when the moment of truth came and, you know, people panic, he taught us not to panic. And, if you practice that, then you get the muscle memory of not panicking. When the moment of truth comes, you will not panic.

Shaquille O'Neal on The Be Better Off Show
While that might sound like a lot of fluff and a small amount of basketball, the big man did highlight at least one situation where Jackson's lessons paid off.
"So, even in the [2000] Western Conference Finals, we were down by 15 in the fourth quarter, and if we lose this game, we have to start all over, guys didn't panic," Shaq remembered. "We were able to turn the switch and win the game and move on to the [2000 NBA] Finals."
From there, the rest is history.
Shaq's memories of Phil Jackson remind us that coaching can and does matter
Especially in the modern, star-driven NBA, it's easy to think that talent is the only thing that matters. Shaq's story about Phil Jackson, however, suggests that there's still room for a coach to make the difference.
While you could contend that the talent on the 2000 Lakers squad — beyond Shaq and Kobe, Glen Rice, Ron Harper, Rick Fox, and Derek Fisher did their part — made coaching irrelevant, you'll notice that O'Neal didn't remember Jackson drawing up plays or preaching about the triangle offense. The part that resonated and (potentially) made all the difference was the mental work.
Furthermore, remember the timeframe we're discussing. While O'Neal and Bryant loom large as NBA legends today, things were different during the 1999-2000 campaign. Both men were clearly talented, but they were yet to make it to the top of the NBA summit and win a title. The pressure was on, and, as Shaq remembered, there were some iffy moments. The club, however, managed to make it over the hump.
Had LA not mounted that comeback during the 2000 Western Conference Finals, it's possible the dynasty would have never gotten off the ground. Without establishing winning ways, maybe Shaq and Kobe would have fallen out earlier. If nothing else, their NBA resumes would probably look different today.
At this point, there's no way to know how things would have played out. It is worth remembering, however, the role Phil Jackson played in the Lakers' success. Coaches can seem insignificant, but when your team has a good one, they can make all the difference.
Just ask the Diesel.
Like Sportscasting on Facebook. Follow us on Twitter @sportscasting19 and subscribe to our YouTube channel.