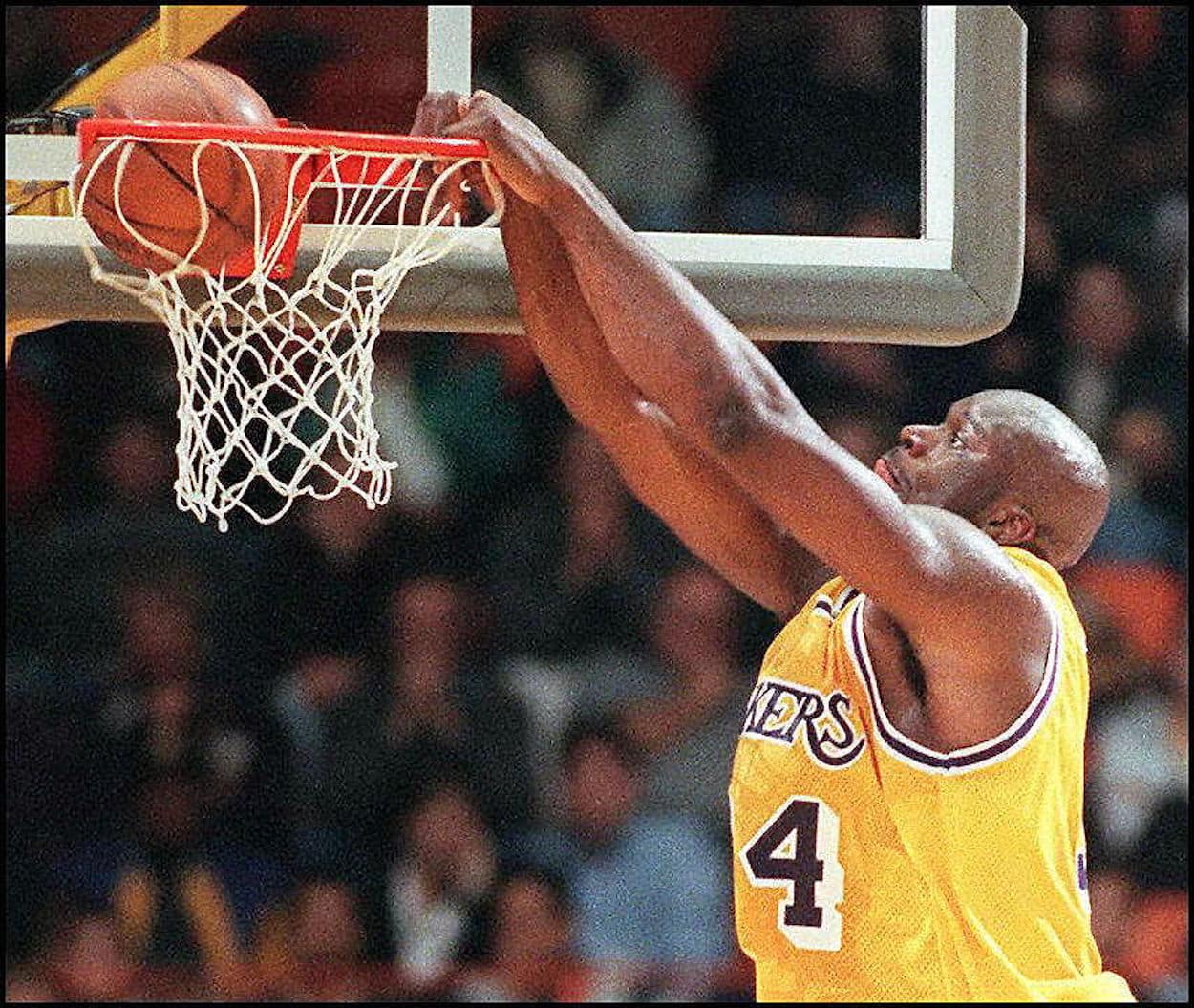 Shaquille O'Neal Once Proved His Dominance by Bodying J.A. Adande in the Low Post
Shaquille O'Neal has done a great deal more than rib Charles Barkley and appear in commercials. Allow J.A. Adande to remind you of that reality.
In the modern NBA landscape, you'd be excused for thinking that Shaquille O'Neal's talents consist of cracking jokes, ribbing Charles Barkley, and starring in countless commercials. That assumption, however, would overlook the big man's playing career. During his time on the hardwood, Shaq proved to possess an incredible blend of size, strength, and skill. Just ask J.A. Adande about that.
The scribe, it seems, had heard all the quotes about how hard it was to contain O'Neal on the block and wanted to try it for himself. His attempts, which lasted for a handful of plays, went exactly how you'd expect. Adande didn't stand a chance.
Shaquille O'Neal was (understandably) too much for J.A. Adande to handle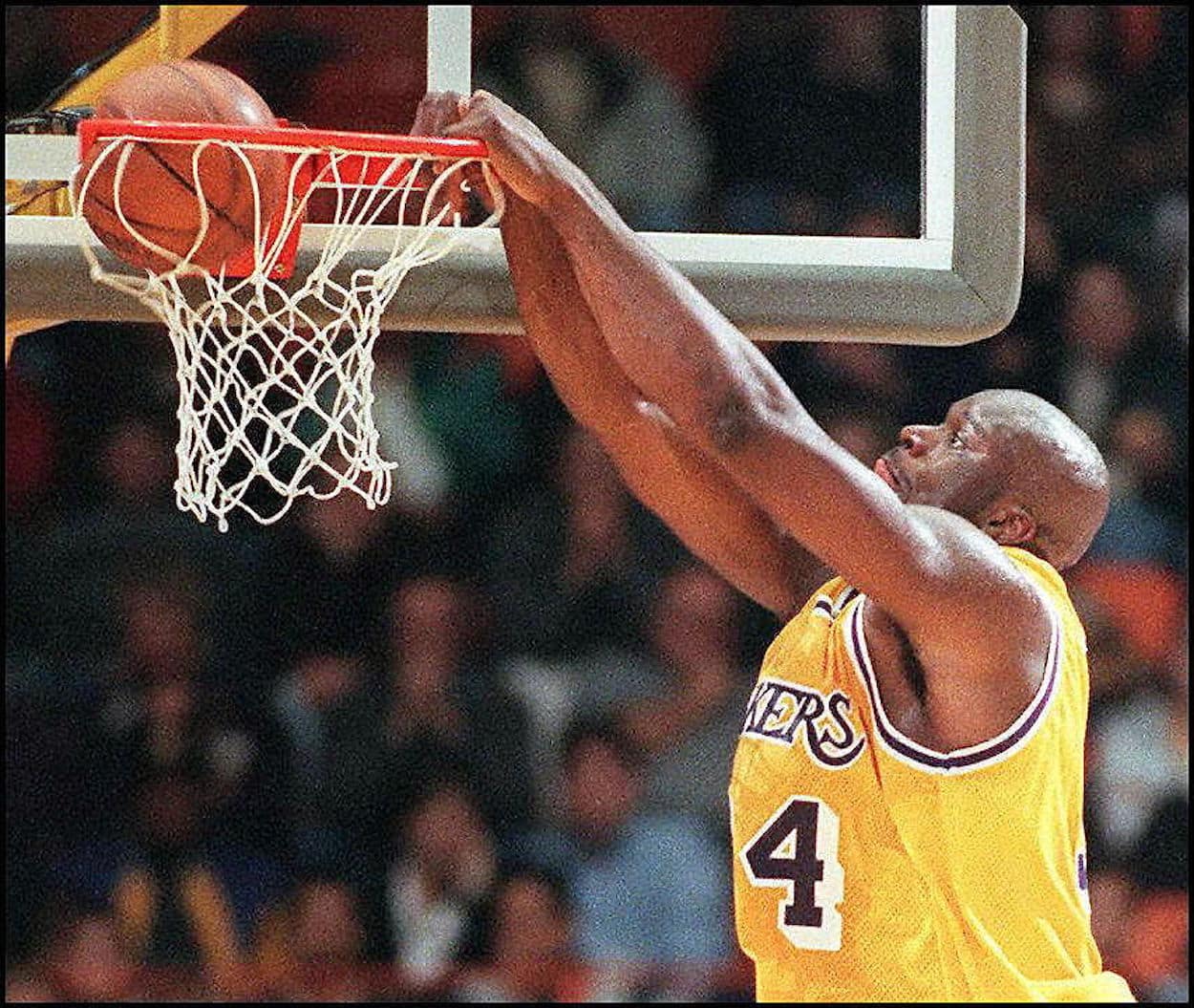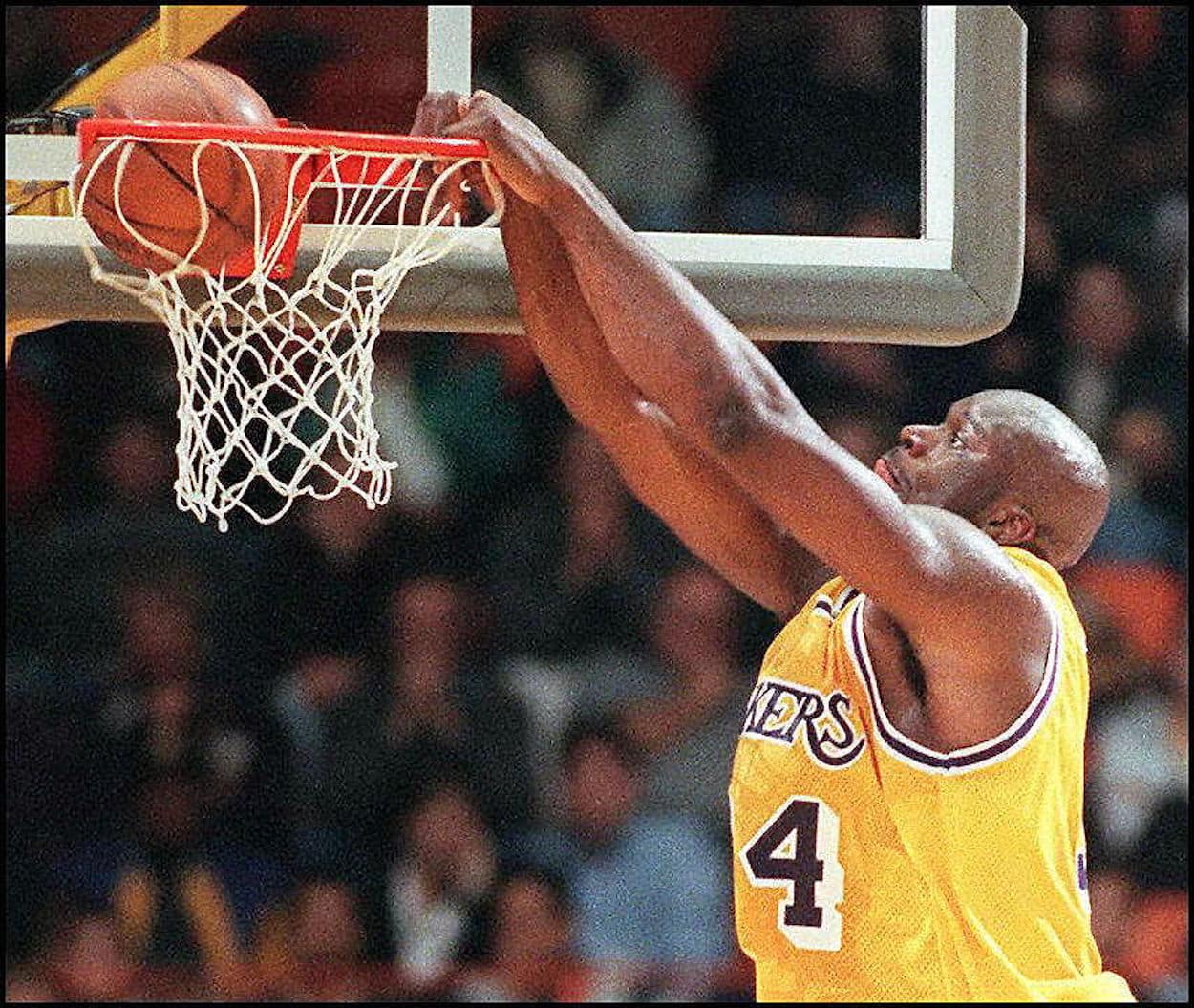 Across his decorated NBA career, Shaq overwhelmed more than his fair share of defenders. One of those opponents, however, hailed from a different line of work.
As recounted in a 2011 ESPN piece in which writers shared their favorite memories of the Diesel in honor of his retirement, J.A. Adande remembered one of his more naive ideas.
"Of all the NBA players I've covered in nearly two decades in the business, Shaquille O'Neal was the only one I actually covered. As in tried to guard, on the court," he recounted. "File that under the category of "things that seemed like a good idea at the time." I was assigned a freelance story for the Sporting News on life in the low post, and after hearing so many people describe the challenge of defending Shaq in the paint ('It's like trying to hold a train,' Hakeem Olajuwon said), I decided to give it a try myself.
So, the pair faced off one day after a Lakers' practice. I'll leave it to Adande to explain how things went.
Following a Lakers practice at the Forum, we went at it for a few plays, me guarding Shaq, then Shaq guarding me, with Lakers public relations director John Black throwing the entry passes. After only a few minutes of Shaq knocking me around with his elbow, displacing me with his butt and jamming my back with his forearm, I had my story — but I also had a pounding headache, a sore back and a shirt drenched with sweat.

J.A. Adande, ESPN
As if that wasn't enough, the reporter also got a bit of airtime, although not in the way he would have wanted.
"He was so strong that at one point I grabbed his bicep on his way up — more of a survival instinct than an attempt to stopping him from scoring — and he merely brought me along for the ride as he went to the hoop," Adande added.
The reporter's takeaways are even more relevant today, as Shaq has transitioned into a different role
As I mentioned at the start of this piece, it's been quite a while since the Big Aristotle hit the hardwood. That reality, combined with his media work and other gigs, has almost made it easy to forget just how good O'Neal was. You could write him off someone who made use of his natural gifts — standing at 7-foot-1 certainly helps you shine on the court — but that would be overlooking Shaq's talent.
Again, I'll allow J.A. Adande to explain.
"It made me feel sorry for NBA players who had to guard him for 35 minutes a night, but I also got an appreciation for what made O'Neal one of the most unstoppable forces in the history of the NBA," the scribe explained.
The Diesel wasn't just big and strong, though. "He also was fast enough that when I dribbled past him and tried to shoot a reverse layup, he caught up with me and blocked the shot," Adande added.
That last part about Shaq's mobility and overall athleticism can't be overstated. I mostly remember the center from his time with the Lakers; looking at some of his tape from LSU and the Orlando Magic shows a man who's downright nimble, capable of running and leaping like someone half his size.
That's all worth remembering, given the former center's current role. I've previously written about how his willingness to take things personally and inability to look beyond his own experiences and (lack of) knowledge are both less than ideal traits for an Inside the NBA analyst. If you're someone who doesn't care for the commercial side of pro sports, seeing Shaq sell you car insurance, pizza, and virtually every other product imaginable probably rubs you the wrong way.
All of those are valid critiques. They shouldn't detract from how special of a player Shaquille O'Neal truly was, though.
Have thoughts on this topic? Keep the conversation rolling in our comments section below.