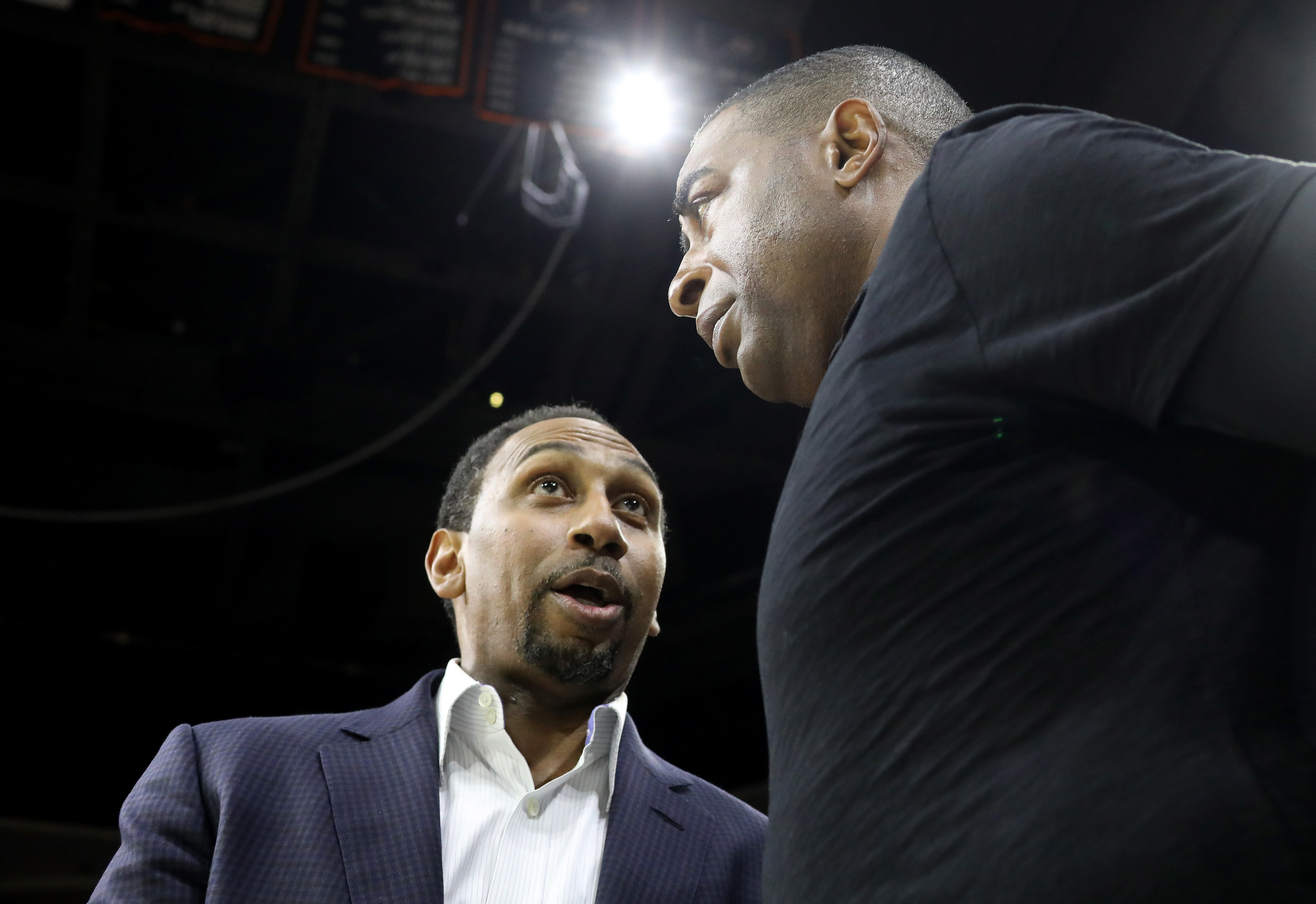 Shaq Once Prank-Called Stephen A. Smith as 'Tex Johnson' About the Dallas Cowboys
Stephen A. Smith often speaks ill of the Cowboys organization but it was still a surprise when Shaquille O'Neal called his radio show.
Stephen A. Smith often speaks ill of the Cowboys organization. Whether it's criticizing owner Jerry Jones or the coaching staff's missteps, Smith never hesitates to attack "America's Team." Dallas is having a tough 2020, and Smith has been vocal in his distaste for the Cowboys franchise. So it was a surprise when former NBA star Shaquille O'Neal called Smith's radio show to stand up for the Cowboys.
Shaq adopted a "Tex Johnson" persona and berated Smith, even calling him "son." Before we get to the video, let's look at these two very different personalities.
Stephen A. Smith's argumentative persona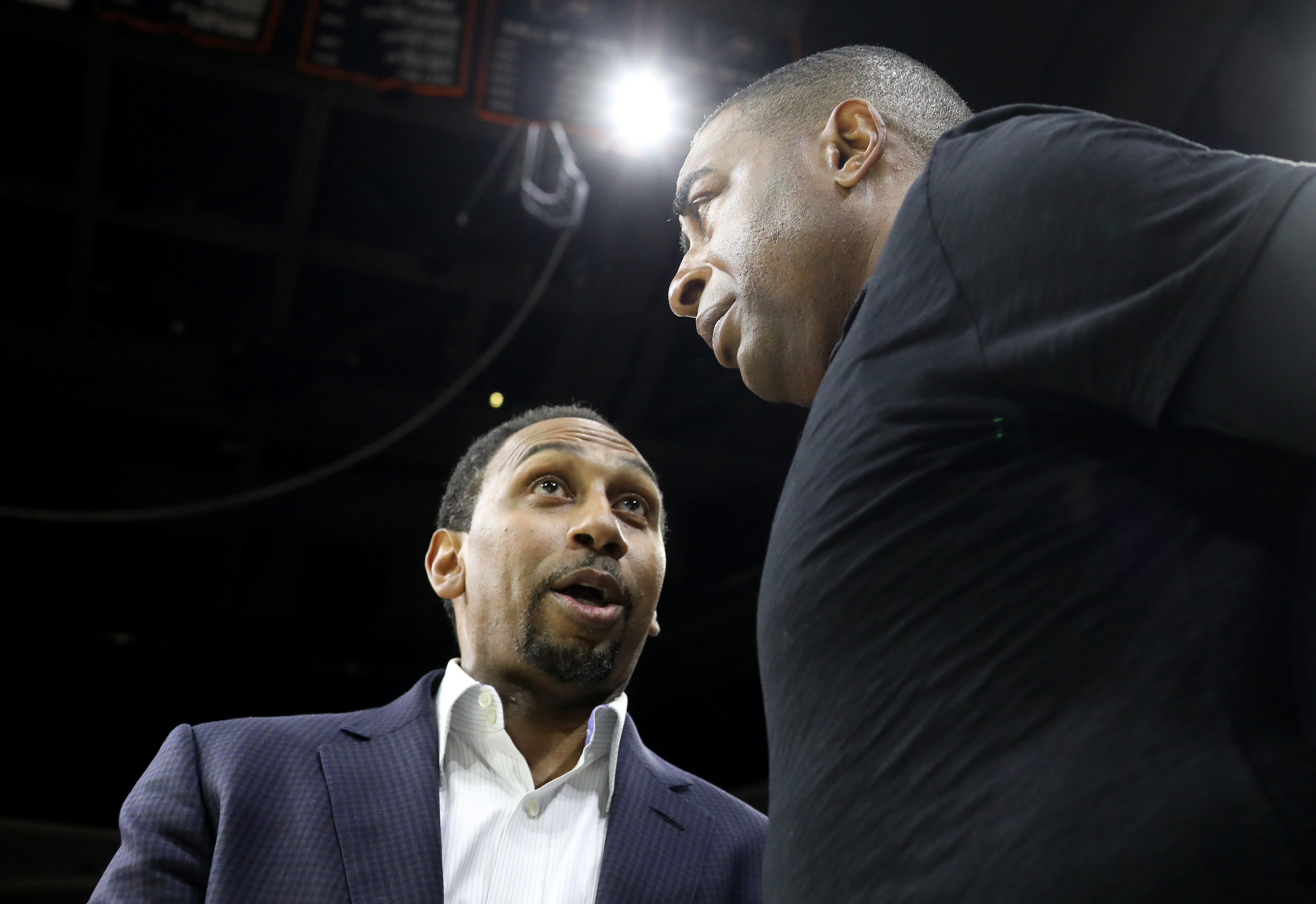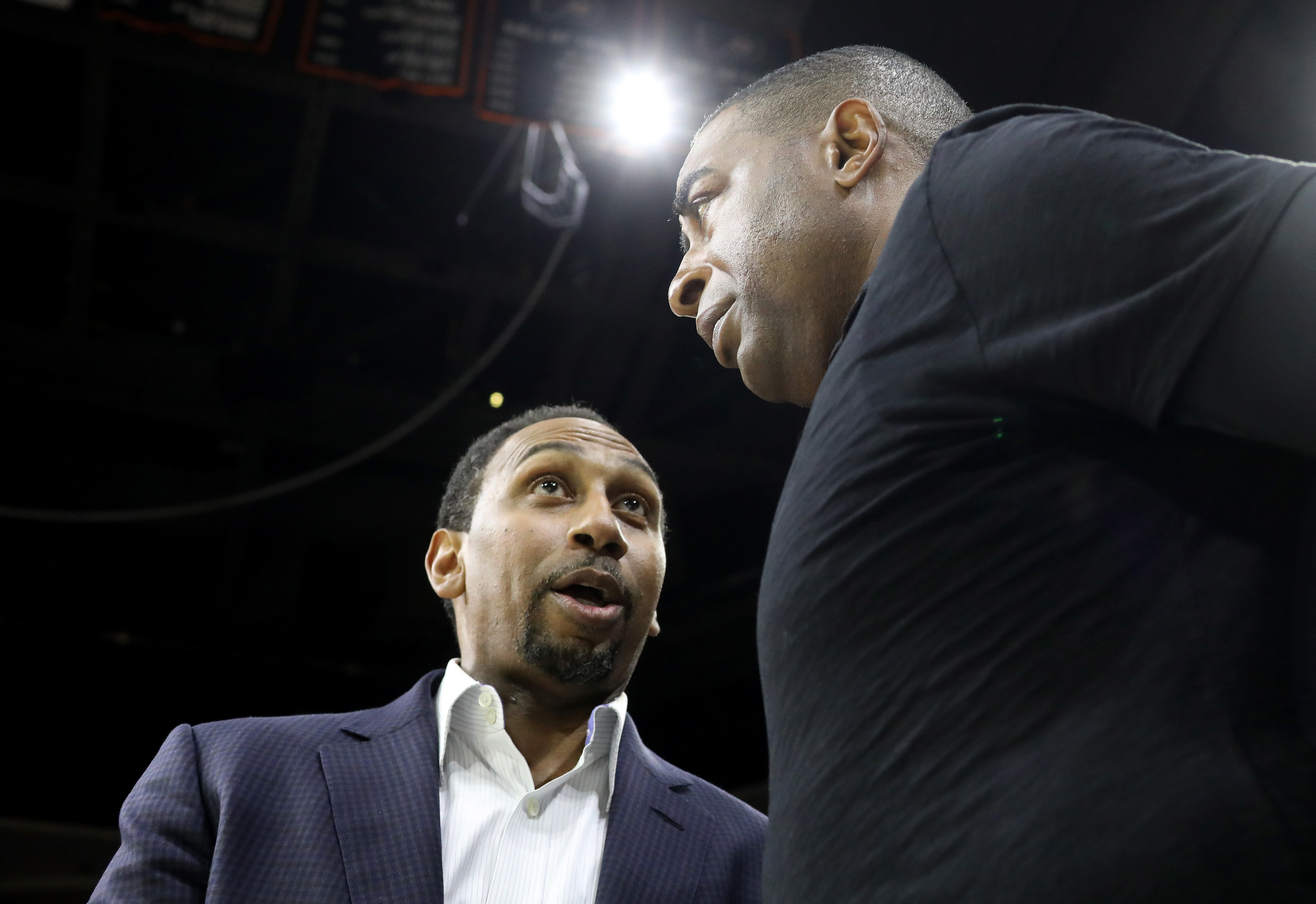 Smith is best known for all of his hot takes on his ESPN show First Take. His original partner, Skip Bayless, was the perfect counterpart. The prickly personalities enjoyed needling each other over various disagreements. For example, Smith was right about Tim Tebow not being able to make it in the NFL. The quarterback was a point of contention between the two as Skip counterargued by heaping praise on the ex-Gators player. 
Skip Bayless departed to join a different network (Fox Sports 1) and was replaced by Max Kellerman. That departure emphasized that this was Smith's show and that he was the star. Whether you agree with him or not, Smith was always fun to listen to as his fury personality won many doubters over.
Shaq loves playing pranks
Shaq was a bruising player on the court, but we've seen a more playful side of him now that he's retired to a broadcasting career. Shaq's a big man who continuously shows a kid-like love of playing pranks. For example, he posed as a statue in Boston while playing for the Celtics. And with late-night comic James Corden, he continually broke character while pretending to shoot a prank show.
Shaq's prank call to Stephen A. Smith
Imagine calling into Smith's show and telling him to take his hat off? That's exactly what Shaq, or should we say "Tex Johnson" did to antagonize the host. Smith scolds the caller who's telling him what he can and can't wear on his own show. But the longer the conversation continues, the more Smith starts to think this fella sounds familiar.
In the Cowboys' loss to the Ravens, Smith continuously dogs on the Cowboy defense. "No one listens to him," referring to Dallas's defensive coordinator Mike Nolan. Smith "compliments" the Cowboys on their sixth-rated pass defense. Then, he reveals his backhanded compliment by explaining why.
"No teams going to pass up a chance to run on that defense," he said as he gleefully recounted how many Cowboys players were out of position during a Lamar Jackson touchdown run. And what Smith says is true. When it's so easy to run the ball, there's no reason to put the ball in the air.
Smith chose to sign off by pouring salt into the wounds of the Cowboys fans. After losing to the Ravens, the Cowboys were eliminated from the playoffs yet again. Smith gloated, "For those Dallas Cowboys fans, miserable on this particular morning, I couldn't be happier… ha ha ha."