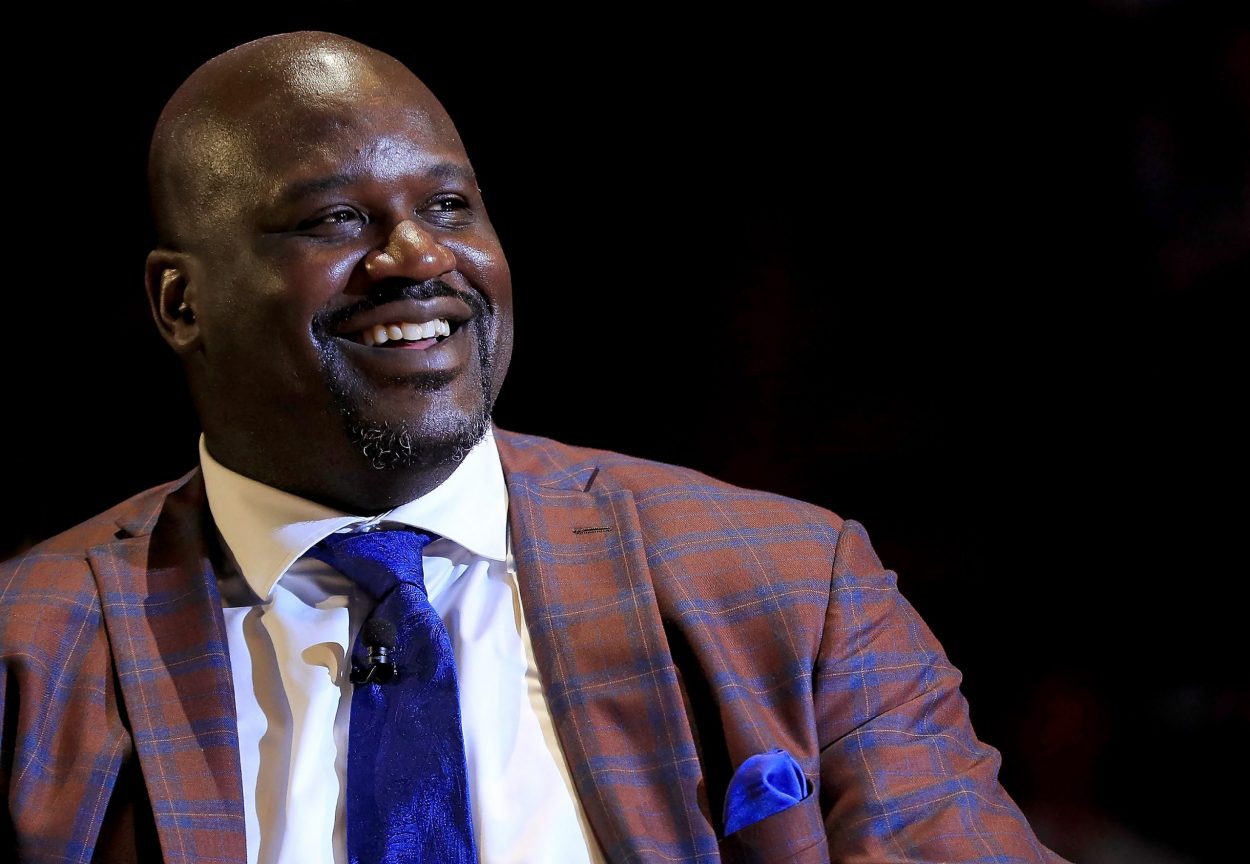 Shaquille O'Neal Said a Man Nicknamed 'Big Country' Proved to Be His Most Frustrating Matchup: 'At Halftime I'm Looking at the Stats, Shaq 15 and Big Country 26'
In an era full of Hall of Fame centers, Shaquille O'Neal's most frustrating challenge came in the form of a man nicknamed "Big Country."
Shaquille O'Neal had the privilege of lacing up his sneakers against some of the greatest big men in NBA history. However, it was an unorthodox center nicknamed "Big Country" who most seemed to get under Shaq's skin.
Former Vancouver Grizzlies center Bryant Reeves played just seven seasons in the NBA. Still, he managed to give the Diesel trouble whenever he played the Los Angeles Lakers.
Shaquille O'Neal explained why Bryant 'Big Country' Reeves caused problems for him on the court
Not many opposing bigs could do much with Shaquille O'Neal on the block. Pull him away from the paint, however, and the chance of success grew exponentially. At least, that's how Shaq tells it.
O'Neal said on an old episode of NBA TV's Open Court that he sometimes struggled to rotate back to his man when guards would ask him to "show" as a help defender. Some bigs could afford to be left alone in the midrange. But not Bryant "Big Country" Reeves.
Shaq said the 1995 first-round draft pick would routinely pick and pop him to death.
"Big Country would be 15 feet away and I would have to rotate back. He had the ugliest, Duckworth one-handed jumper. He'd shoot it and it would always go in. So at halftime I'm looking at the stats: Shaq 15 [points], Big Country 26."

Shaquille O'Neal, NBA Open Court
On paper, Superman's teams routinely dominated Reeves. Shaquille O'Neal went 12-1 head-to-head against Big Country, with the majority of those wins coming as a member of the Lakers. He averaged 27.1 points, 11.4 rebounds, and 3.5 blocks in those matchups, while Reeves averaged 11.2 points and 8.3 boards.
O'Neal was exaggerating the numbers. But Reeves did have his moments against Shaq and the Lakers. Big Country had a 16-point, 10-rebound double-double in January 1997 and scored 24 points against the Lakers in March 1998.
Unfortunately for the Grizzlies, "moments" ultimately defined Reeves' career.
Reeves had a brief run where he was an extremely productive NBA center
Bryant Reeves probably isn't a household name among NBA fans. Yet there was a time when he looked like one of the more promising centers in the game.
Reeves was the No. 6 pick in the 1995 NBA Draft, just one spot after Kevin Garnett. He made the All-Rookie team before averaging 16.2 points, 8.1 rebounds, and 2.0 assists over the course of the next two seasons. However, that was the extent of Reeves' peak.
The Arkansas native played just three more seasons in the NBA as chronic back pain decimated his career. He practically fell off the grid after retiring from basketball in 2001, eventually prompting Vancouver filmmaker Kat Jayme to seek out the former Grizzlies star as part of a 2018 ESPN documentary entitled Finding Big Country.
Despite his short-lived prime, Reeves made his mark on Shaquille O'Neal. Similarly, Shaq's frustrations guarding Big Country begs the question of how he might fare in the modern game.
Would Shaquille O'Neal be a defensive liability in the modern NBA?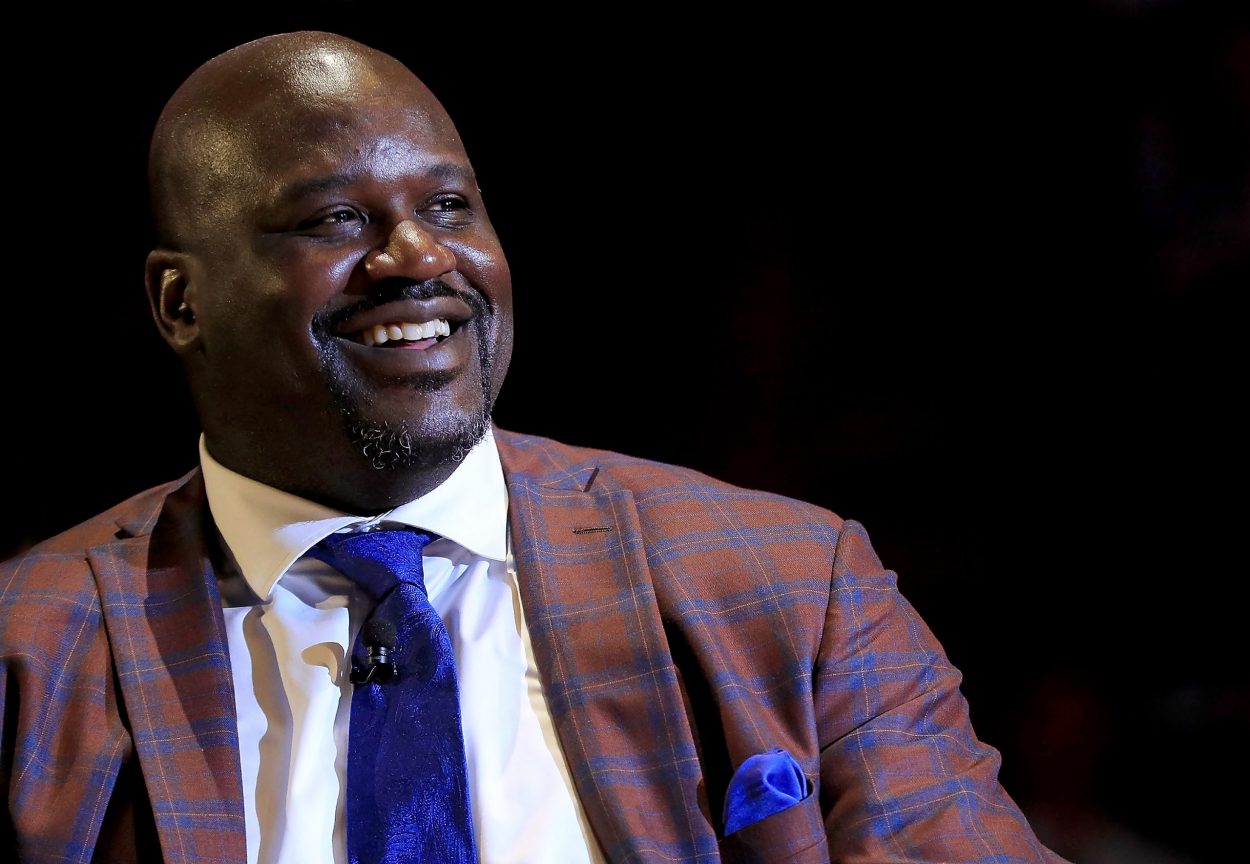 Shaquille O'Neal was a dominant and imposing interior force in his era. There's no question he'd be an elite shot-blocker in today's game, as well. However, would O'Neal otherwise be a defensive liability in the modern NBA?
Teams are placing a premium on having stretch-bigs on the roster. In fact, paint-bound centers aren't all that desirable anymore. The ability to play from the perimeter and extend the defense helped Nikola Jokic win MVP. Improved shooting made Joel Embiid a different challenge this season. A combination of athleticism and shooting makes Christian Wood one of the appealing bigs of the future.
In other words, the modern center looks quite a bit different today than it did 20 years ago. Considering just how much Shaq despised playing against Big Country, it's fair to wonder whether he'd have a tough time with the elite bigs in the NBA right now.
Stats courtesy of Basketball Reference.