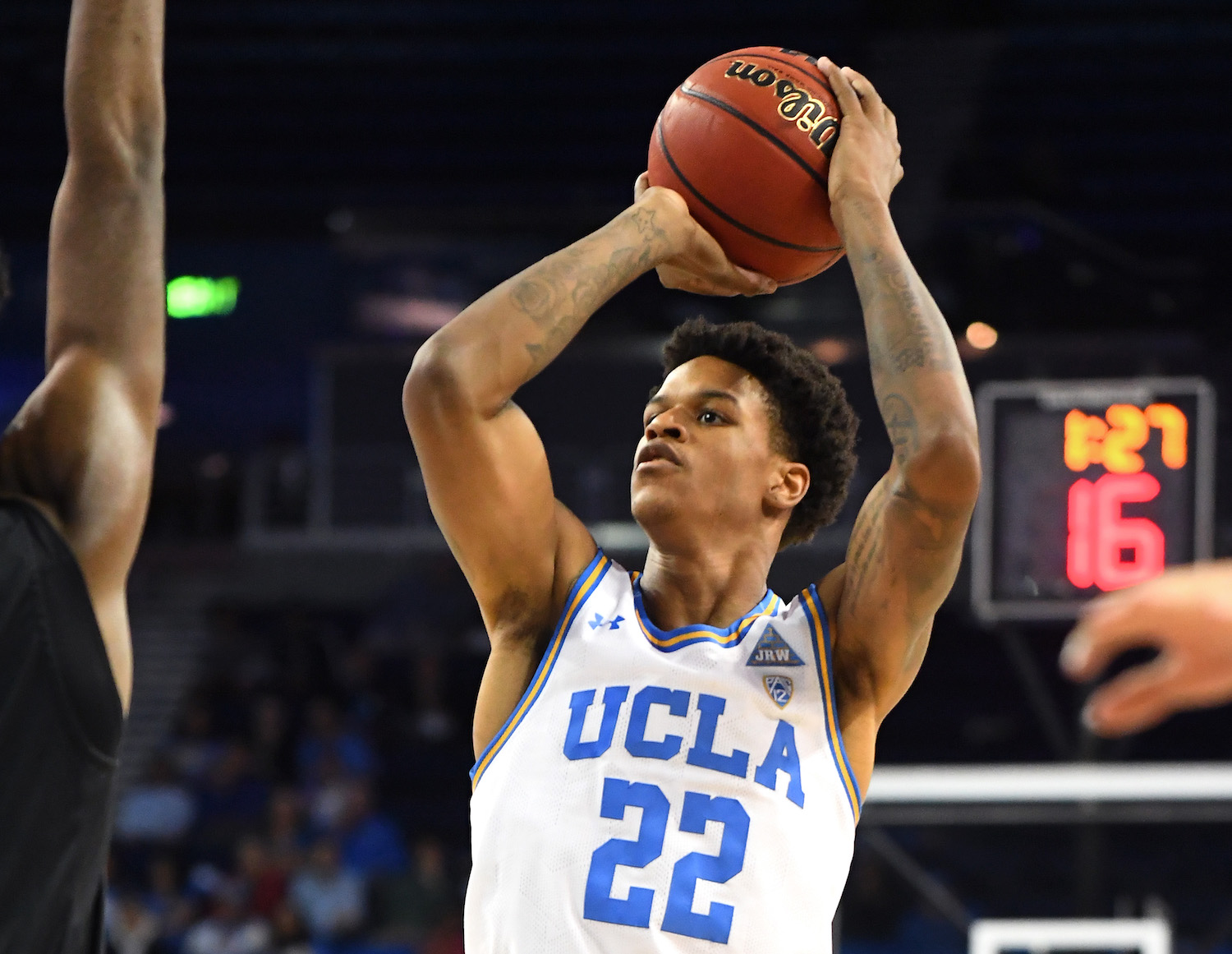 Shareef O'Neal Video Shows Scary Experience as 'Life Flashed Before Eyes' During First Week at LSU
Shareef O'Neal had a frightening experience his first week at LSU, where "my life flashed before my eyes." And there's video.
Shareef O'Neal, like his father Shaquille, is tall at 6 feet 9 inches. Despite that size, he's still a 20-year-old young man finding his way. Sometimes that means facing uncomfortable and often scary situations and learning how to react to them. During O'Neal's first week in Louisiana at LSU, the youngster had his first test, and it was one of the most frightening experiences of his young life. 
Shareef O'Neal's short career at UCLA
Shareef O'Neal arrived at UCLA as a top recruit for the 2018-19 season after he had de-committed from Arizona. He also had offers from LSU, Baylor, and Kansas State. 
O'Neal's career at UCLA stopped before it ever got started. During the summer before his freshman season, doctors diagnosed him with a heart condition that required surgery. He had surgery and redshirted his freshman year. 
In his redshirt freshman season with the Bruins under new head coach Mick Cronin, Shareef O'Neal saw limited action on the court. He played in a total of 13 games, where he averaged 2.2 points and 2.9 rebounds in 10 minutes per contest. It wasn't an ideal start to his college career, and in January 2020, O'Neal announced he would be transferring. 
"My parents have always taught me that transparency is the best form of communication," O'Neal wrote in a statement on Twitter. "It is in this spirit that I announced today my departure from the University of California Los Angeles (UCLA)."
O'Neal transfers to LSU
Shareef O'Neal's decision to leave UCLA was understandable. After his first-year setback due to a medical condition, his first year playing was with a coach he didn't sign up to play for out of high school. Add in the fact that he saw very limited playing time, and the writing was on the wall.
Looking for a fresh start, O'Neal couldn't think of a better place for that to happen than the school where his father became a college basketball superstar. A month after announcing his departure from UCLA, Shareef O'Neal announced he was transferring to LSU to follow in his father's footsteps.
"Real big footsteps," he told Sports Illustrated of his decision. "But I'm ready for it. Great program. Louisiana is a different scene. I've been in L.A. most of my life, but I'm ready for it."
Shareef O'Neal's frightening welcome to Louisiana
On the exterior, Shareef O'Neal said he understood Louisiana was a different scene, and he was ready for it. But on the inside, he was like most 20-year-olds, anxious and unsure of what awaited him in a state halfway across the country and in an environment very different than what he had experienced his entire life.
What O'Neal didn't realize is in his move to Louisiana, he was trading earthquakes for thunderstorms. Thunderstorms, however, happen on a much more frequent basis. And they're much louder. O'Neal found that out on his second day when he casually went outside to enjoy a summer shower.
"Day 2 in Louisiana….my life flashed before my eyes..I was just tryna see the rain," he posted on his Twitter account with a video featuring a flash of lightning followed immediately by a menacing crack of thunder. That was followed by O'Neal bolting inside the house.
"Welcome to SEC country, @SSJreef," the SEC responded. 
When Shareef O'Neal takes the court for the first time in purple and gold this season, he has a whole new perspective on basketball in the SEC and his thunderous dunks and lightning-quick ball-handling skills will take on a completely different meaning.
All stats courtesy of College Basketball Reference.