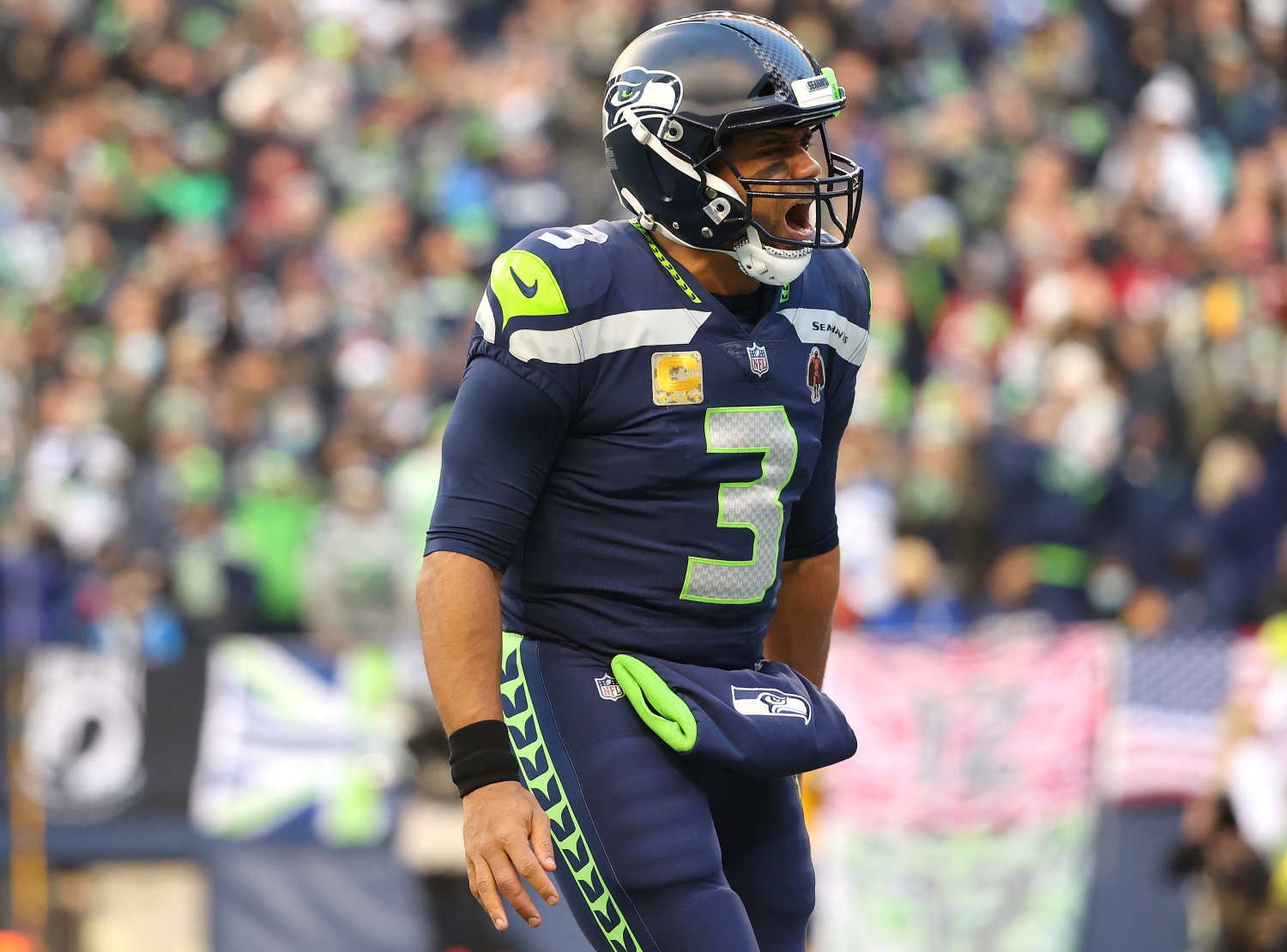 Shocking Russell Wilson Stat Shows Why He and the Seahawks Desperately Need a Divorce
An eye-popping stat shows why Russell Wilson should seek a trade from the Seattle Seahawks this offseason.
Russell Wilson clearly isn't himself.
Whether that has more to do with the status of his surgically repaired finger, the supporting pieces around him, questionable coaching, or a combination of factors, there's no doubt the future Pro Football Hall of Famer has failed to live up to expectations since he returned to the lineup a few weeks ago.
However, Wilson's struggles date back to before he suffered the most publicized finger injury of all time. And when you take a step back and assess the situation going on with the Seattle Seahawks, a shocking statistic sums up why the superstar quarterback and the only franchise he's ever played for need to move on from each other.
Seattle's season went from bad to worse on Monday Night Football
The Seahawks have easily been one of the most disappointing teams in the NFL this season. Annual title contenders ever since Russell Wilson arrived as a third-round pick in 2012, Pete Carroll's squad sits in last place in an NFC West division that features the 6-5 San Francisco 49ers, the 7-4 Los Angeles Rams and the 9-2 Arizona Cardinals.
Of course, losing Wilson to a serious finger injury that required surgery has factored heavily into the Seahawks' uncharacteristically bad 3-8 record. However, the fact they've suffered three straight losses with him back under center has raised major concerns about the future of the franchise.
After all, Wilson turned 33 on Nov. 29, and he had his agent release a list of teams he'd be willing to play for during the offseason, which sparked rampant trade speculation and discussions about the state of affairs in Seattle. After falling to the Washington Football Team on Monday Night Football, the Seahawks essentially watched their slim playoff hopes go up in smoke.
Now that they're clearly out of the running for the Lombardi Trophy, it's only fair to wonder whether their Canton-bound quarterback will ask for a change of scenery this spring.
Eye-popping stat shows why Russell Wilson needs to find a new NFL home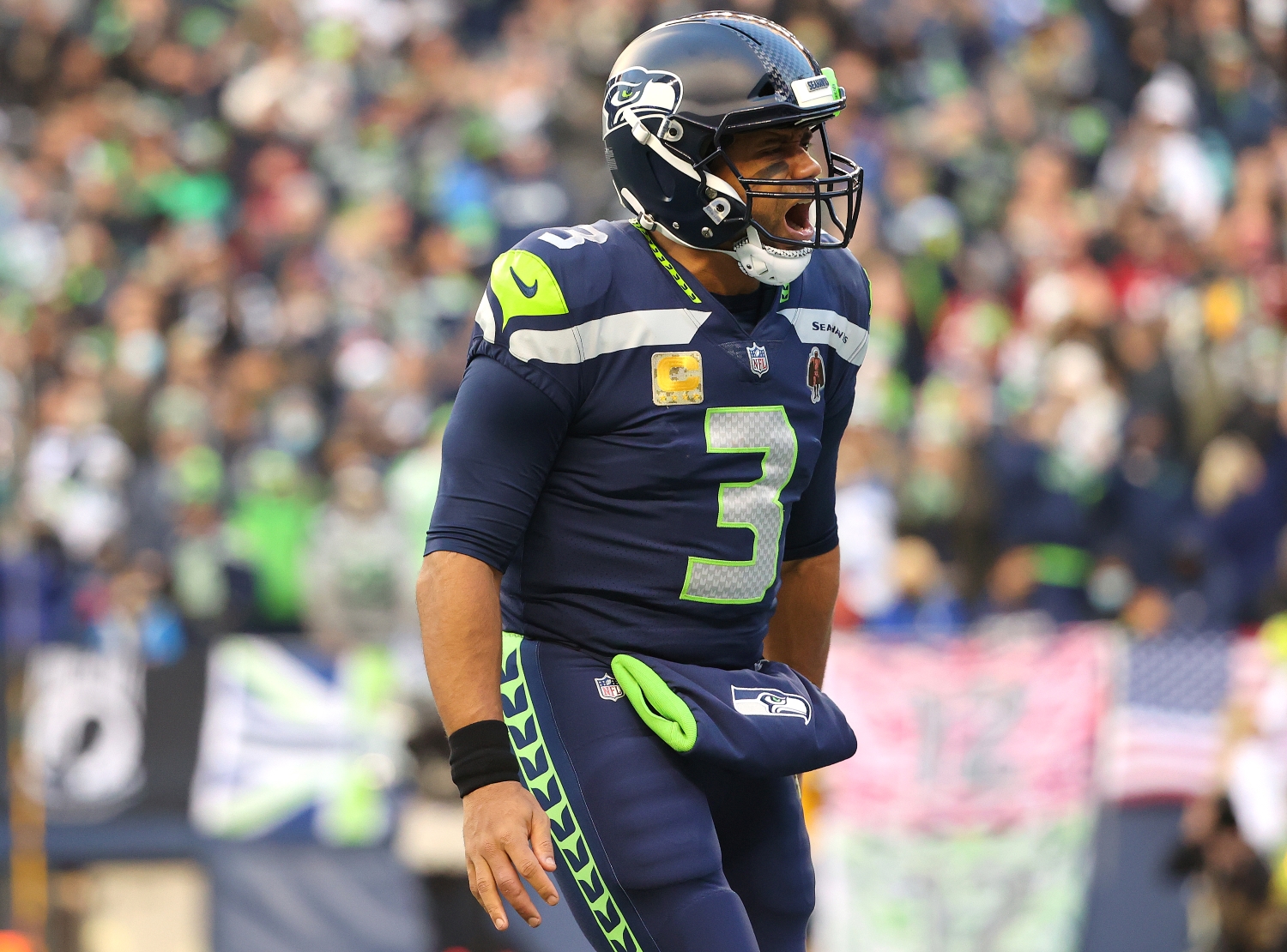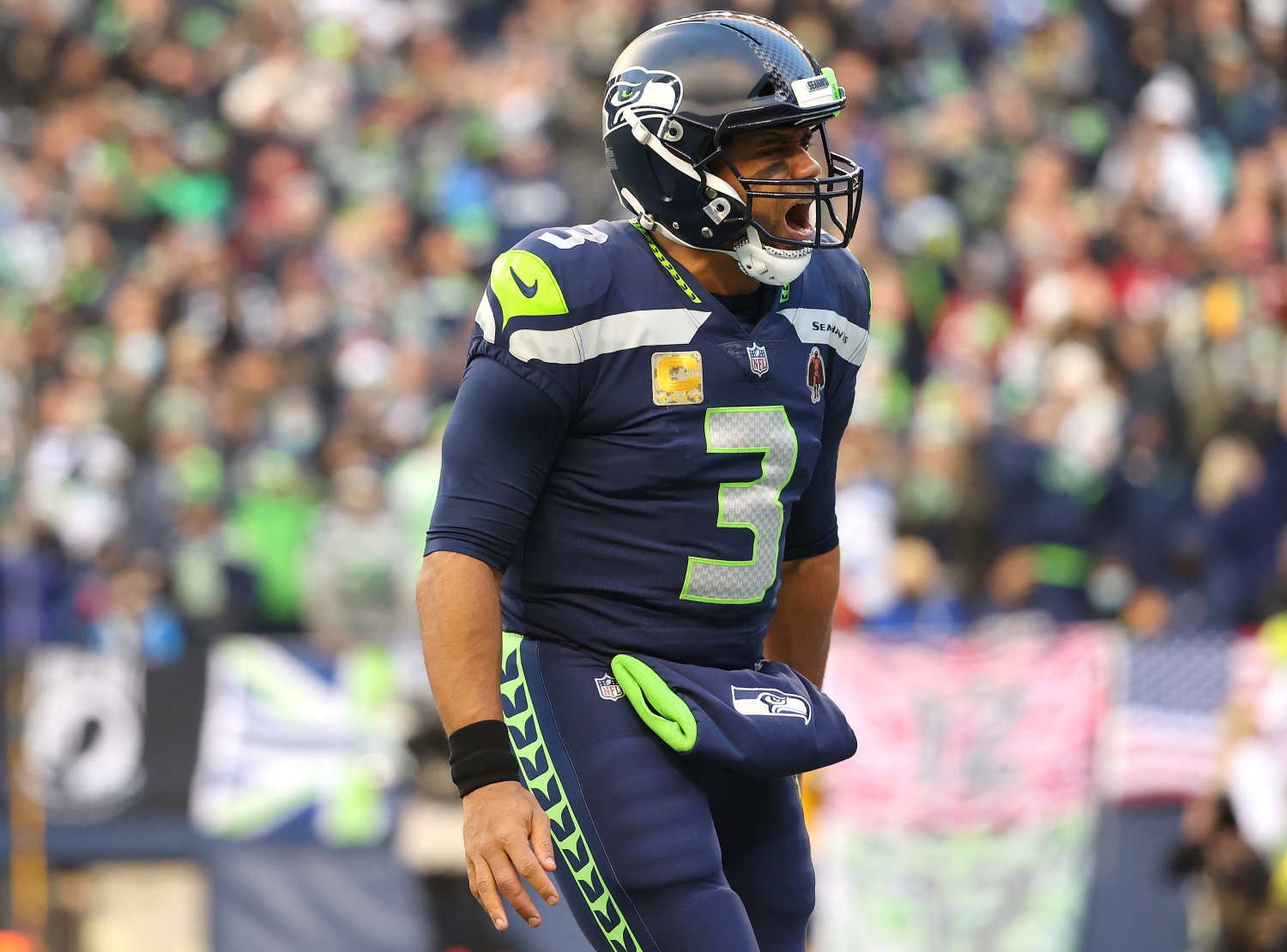 If you believe in the "numbers never lie" motto, then it's impossible to ignore the truth about the relationship between Russell Wilson and the Seattle Seahawks.
It needs to end.
And a single stat shows exactly why both sides need to move in different directions.
According to ESPN Stats & Info, Wilson has completed a mere 38% of his third-down passes this season. That would represent the lowest mark by a qualified quarterback in nearly two decades. Longtime Jacksonville Jaguar Mark Brunell posted a 36% completion rate on third-down throws in 2004. Considering Wilson currently ranks 13th in career completion percentage (65.0), his abysmal success rate on third downs this season should force everyone to open their eyes to the reality of the situation.
How does one of the most accurate and clutch quarterbacks of the last 20 years have such a stunningly low completion percentage on the most important down? On one hand, it may have something to do with his surgically repaired finger and the culminative wear and tear on his body.
But we can't ignore all the other factors that go into that stat.
What about Seattle's oft-criticized and underwhelming (to put it mildly) offensive line? That group ranks 31st in Football Outsiders' pass protection rankings. According to their calculations, Wilson's "protection" squad has an adjusted sack rate of 9.8%. Only the Chicago Bears have a worse rate at 10.7%.
What about Carroll's choice of offensive coordinator?
After letting Brian Schottenheimer run the show for three years (a questionable decision in its own right), the Seahawks hired longtime Sean McVay assistant Shane Waldron to do the job.
Coming off a season in which they finished eighth in points and 17th in total yards, they rank 25th and 31st, respectively, through 11 games. While the injury factor cannot be ignored, the offense lacks a clear identity, which also has to do with personnel.
A divorce is best for both sides
That responsibility, of course, belongs to John Schneider. And after hitting on so many picks early in his career, the veteran general manager has simply not done a good enough job surrounding Wilson with the right pieces.
Sure, he landed Tyler Lockett and DK Metcalf in the draft. But Schneider also wasted a 2016 first-round pick on Germain Ifedi, who never developed into a top-flight offensive lineman in Seattle. He also made unwise investments in 2017 by spending second-round picks on Malik McDowell and Ethan Pocic.
Let's not forget about the stunning decision to draft Rashaad Penny over Nick Chubb in 2018, or using a 2019 first-rounder on L.J. Collier instead of an offensive lineman. Rather than spending their top pick on a defensive end who didn't blow anyone away with his pre-draft measurables (4.90 40-yard dash, just 25 reps on the bench press), the Seahawks would have been better served to have gone with the ultra-versatile Elgton Jenkins (who ended up in Green Bay), or even Erik McCoy, who currently mans the pivot position in New Orleans.
Ultimately, Wilson's struggles on third down sum up the situation going on in Seattle. Poor pass protection stems from poor personnel decisions made by a GM who's been trending downward for several years. The coaching staff never seems to push all the right buttons, or even have a clear outline of what the offense should look like. The best route is for the Seahawks to execute a full rebuild, which would involve trading their longtime quarterback for multiple first-round picks that would be utilized by a new front office and coaching staff.
Meanwhile, Wilson would get a chance to take over a new franchise as he enters the latter stages of his career. He's spent too many years playing behind an overmatched offensive line, and he's had too much of his prime wasted trying to carry coordinators who've lacked creativity and a vision for the offense.
At this point, he deserves a fresh start and a real opportunity to compete for Super Bowl titles. And he certainly won't get any closer to earning a second ring by completing 38% of his third-down passes for a Seahawks team that needs significant improvements in multiple areas.
In this case, both sides should step back and see the bigger picture. It was a terrific run for Russell Wilson in Seattle, but it's time for him to find a new place to call home.
And it's also time for the Seahawks to start from scratch and let a new GM, a new head coach, and a new quarterback take over in 2022.
All statistics courtesy of Pro Football Reference.