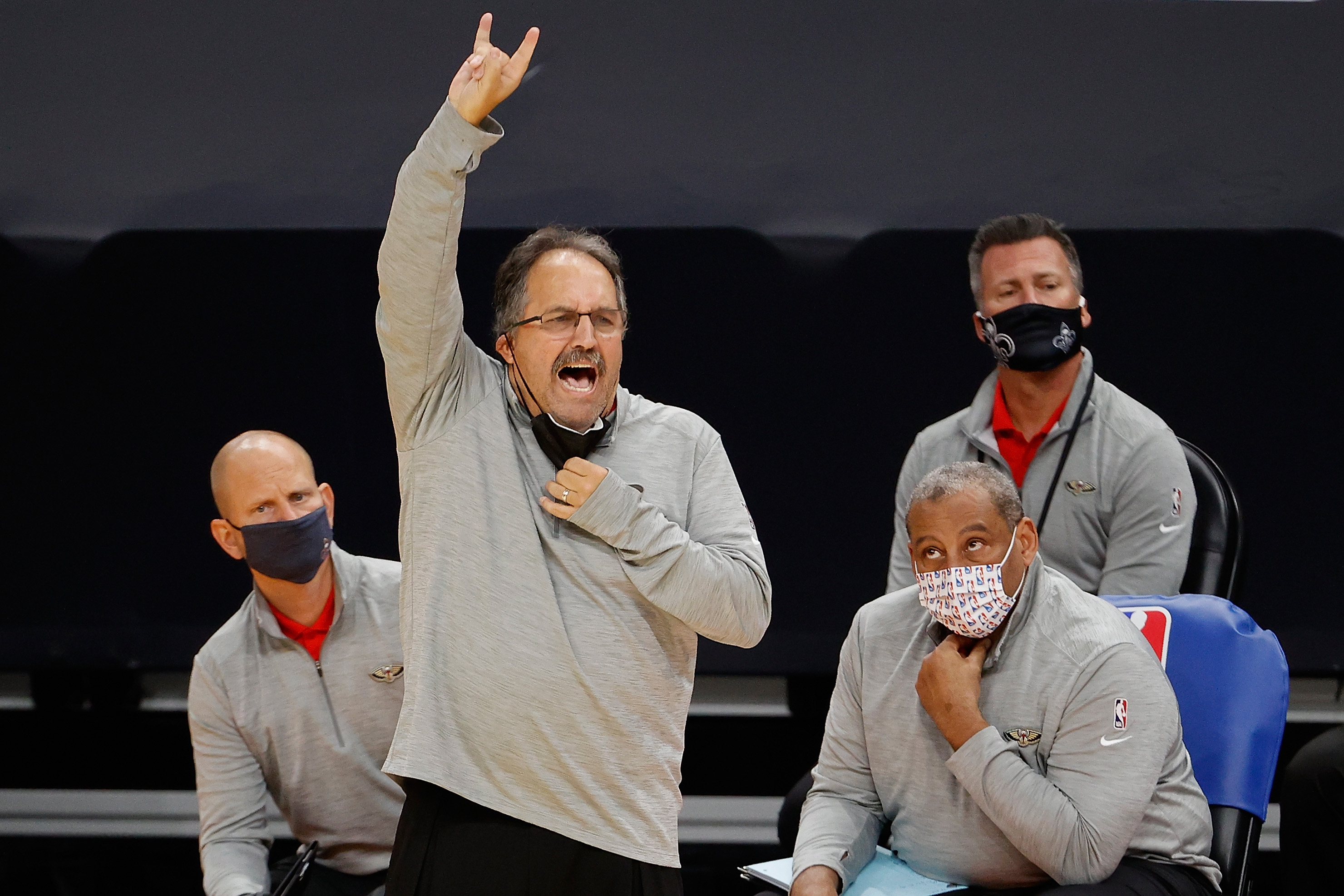 Stan Van Gundy Says the WNBA 'Doesn't Get Enough Credit' for Speaking Out About Racial Injustice
Big NBA stars have risked their careers to stand up rights. Recently, coach Stan Van Gundy has gone from play-making to protesting.
Commanding billions of dollars across franchises and teams, the NBA is indisputably one of the most powerful entities in sports. The hours of viewership it racks up are tremendously valuable to advertisers. In recent years, however, many players and coaches have used their platform to share important messages.
Although incorporating politics into the sports world is inevitably controversial, some of the biggest stars have risked their careers to stand up for what they believe is right. Most recently, famous coach Stan Van Gundy has gone from play-making to protesting. 
Stan Van Gundy is a sideline staple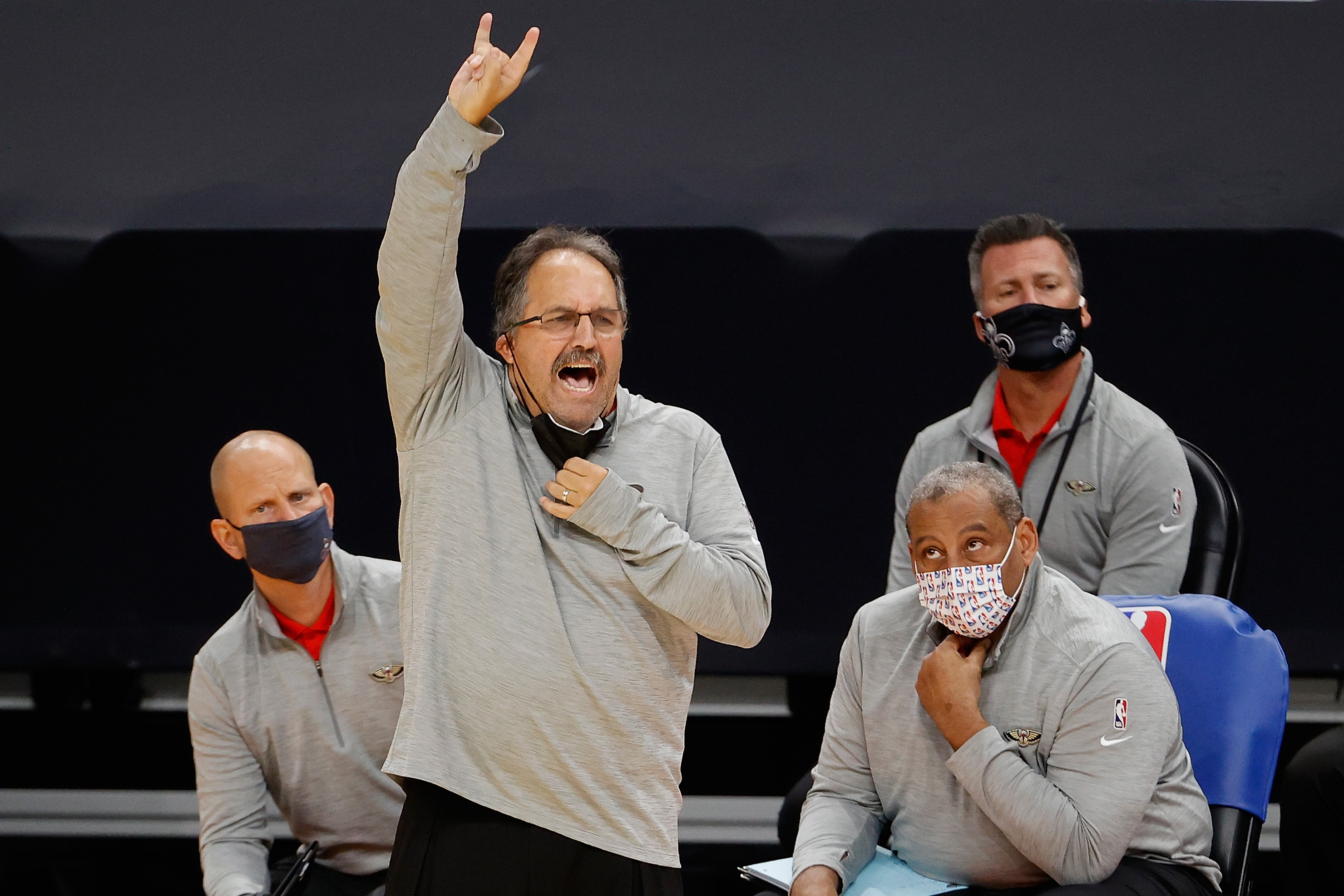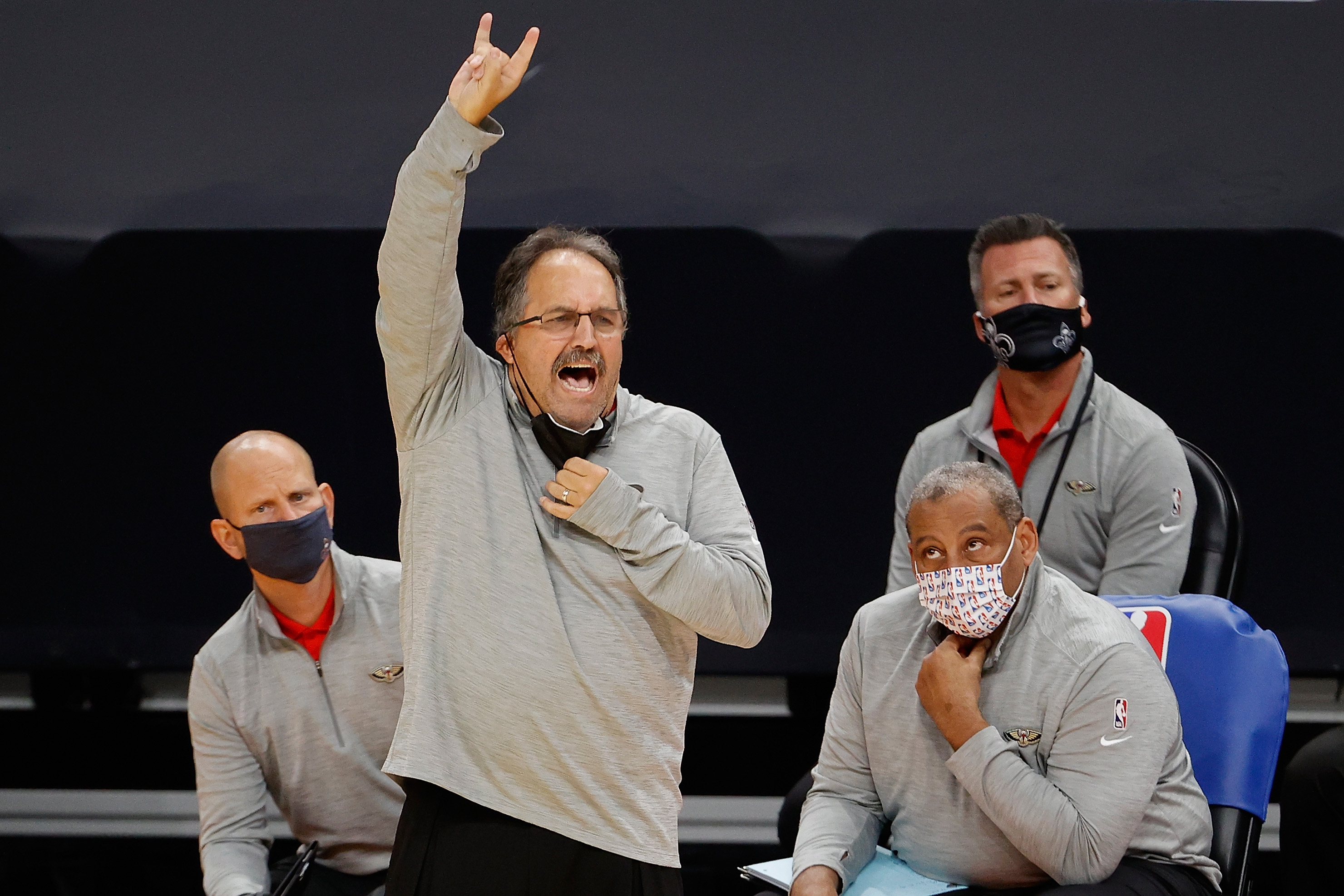 Any basketball fan will recognize the name "Van Gundy," although you may have to clarify which one you're talking about. Bill Van Gundy, an accomplished college basketball coach, became the patriarch of a sports legacy with the birth of his sons, Stan and Jeff. After a successful career in coaching, the latter shifted his focus to sports analysis. Stan, on the other hand, stayed true to his father's path. 
The young Van Gundy had a rough start at coaching. After building up his resumé at smaller colleges, NBC Sports documents his first big gig as head coach at the Division 1 University of Wisconsin-Madison. Unfortunately, a disappointing 13-14 record left to a swift firing in 1995. He quickly picked up a position as an assistant coach for the Miami Heat, casting him as a character in quite the success story. After years of Heat wins under Pat Riley, the head coach stepped down and passed the position off to Van Gundy. 
His two seasons with the team would prove to be award-winning and career-defining. When he resigned from the Heat in 2005, he was quickly snatched up by the Orlando Magic. Though he led the team to years of success and an NBA final, a falling out with Dwight Howard would lead to his dismissal. 
The coach learned some valuable lessons from the NBA
Van Gundy may have lost his Magic coaching position, but he didn't lose his coaching magic. Though he joined his brother on the analysis side of basketball, he's been occasionally persuaded out of retirement — most recently by the New Orleans Pelicans. 
The 61-year-old has had quite a diverse career, and it's always continuing to evolve. In response to the political strife and civil rights activism of recent years, Van Gundy has extended his commentary skills beyond plays and picks. He has felt compelled to share his thoughts on some of the country's most pressing issues, offering a unique perspective from inside the NBA. 
In an op-ed for The Player's Tribune, Van Gundy talked about his experience growing up in a fairly homogeneous community, and what he learned by working in the more racially diverse NBA. He wrote, "When your friends, and people you work with on a daily basis, and people you care about, tell you these horrible stories about their experiences, you're just like, 'That's not right. This isn't O.K.' Hearing those stories, it angers you."
Van Gundy praised the WNBA for its activism
Though Van Gundy voiced a lot of anxiety in his post, he also shared reasons for hope. He pointed to the WNBA, whose players he credits with helping to elect Raphael Warnock. He went on to say, "The W is undoubtedly the most progressive sports league in the country. […] Nobody has spoken up, spoken out more as an organization than the WNBA." 
It's a good point; the New York Times recalls that, while many organizations were making their first stand following the racial unrest of 2020's summer, the WNBA was "doubling down" on their long history of pursuing racial justice. 
With each passing day, more athletes are also serving as activists. They use their tremendous platform and prove with each collective stand that basketball has always been more than "just a game." Fans and players alike are left to reckon with Van Gundy's compelling question: "Who are we going to be?"