Steph Curry Scoring Big in Midst of Pandemic
Steph Curry isn't necessarily known for being a vocal leader. He lets his actions on the court speak for themselves. Since the NBA suspended play on March 11, Curry has become an outspoken advocate in social distancing and an encouraging voice in the wake of the COVID-19 pandemic.
Steph Curry steps up after NBA suspends play
Just a couple days after the NBA shut down, Steph Curry and his wife Ayesha announced their Eat.Learn.Play. Foundation would make a food donation to aid out of school children in the Bay Area.

"We're on the front lines helping feed kids and families in our hometown of Oakland, but this is quickly becoming a nationwide emergency. Your support can help ensure that millions of Americans have access to nutritious food during this crisis through Feeding America's network of 200 food banks and 60,000 food pantries in communities across the country. Communities relying on Food Banks will be among the hardest hit as we struggle with COVID-19, including children who depend on school meals. We've made a contribution to ACCFB through our Eat. Learn. Play. Foundation. Please join our team and help us provide more than 1 million meals to ensure that no child in our area worries where their next meal comes from while schools are closed."

Steph and Ayesha Curry
The Currys have been active with their foundation in the Bay Area community for years. The foundation focuses on youth in underserved communities. It is designed to ensure every child has access to three vital ingredients to a happy, healthy, and successful childhood: nutritious food, a quality education from early-childhood through college completion, and the opportunity to play and be physically active.
In addition to the work of his foundation during the pandemic, Curry has also been outspoken on social distancing, encouraging others to listen to the science as the world deals with the virus.
Curry's Q&A with Anthony Fauci
This week, Curry took his game to another level when he hosted a live question-and-answer session on Instagram with infectious disease expert and the man who has become America's leading spokesperson on COVID-19, Dr. Anthony Fauci.
In the nearly 30-minute long interview, which was viewed live by almost 50,000 followers, Curry came prepared and covered a wide range of topics. Among them, the two discussed the disease and its impact on society, projections for when lockdown precautions may ease, as well as practical tips on how individuals can protect themselves.
Early in the interview, when discussing the impact of the virus on younger people, Curry said that was the reason he wanted to conduct the interview. He hoped to connect with a younger demographic who likely isn't tuning into White House daily briefings, so they would understand the seriousness of what's happening and take the necessary precautions to protect themselves and their loved ones.

"You see all the different visuals of people at the beach, at the parks, in crazy public gatherings, and not really adhering to that social distancing kind of concept. And the sense of urgency of what you just said of how that continues the spread of the virus and affects people unknowingly in their families and might lead to some drastic or dire situation they don't want to find themselves or their families in."


Steph Curry on younger people needing to take the virus seriously
Curry also asked Fauci the question sports fans have been asking since the sports world shut down several weeks ago—when will the games resume?
"We can start thinking about getting back to some degree of normality when the country has turned that corner (on the curve), and it starts coming down," Fauci told him. He said until that time, which could be weeks if not months, it would not be wise to allow people to congregate in large gatherings in stadiums or arenas.
Steph Curry's interview and overall efforts praised by Steve Kerr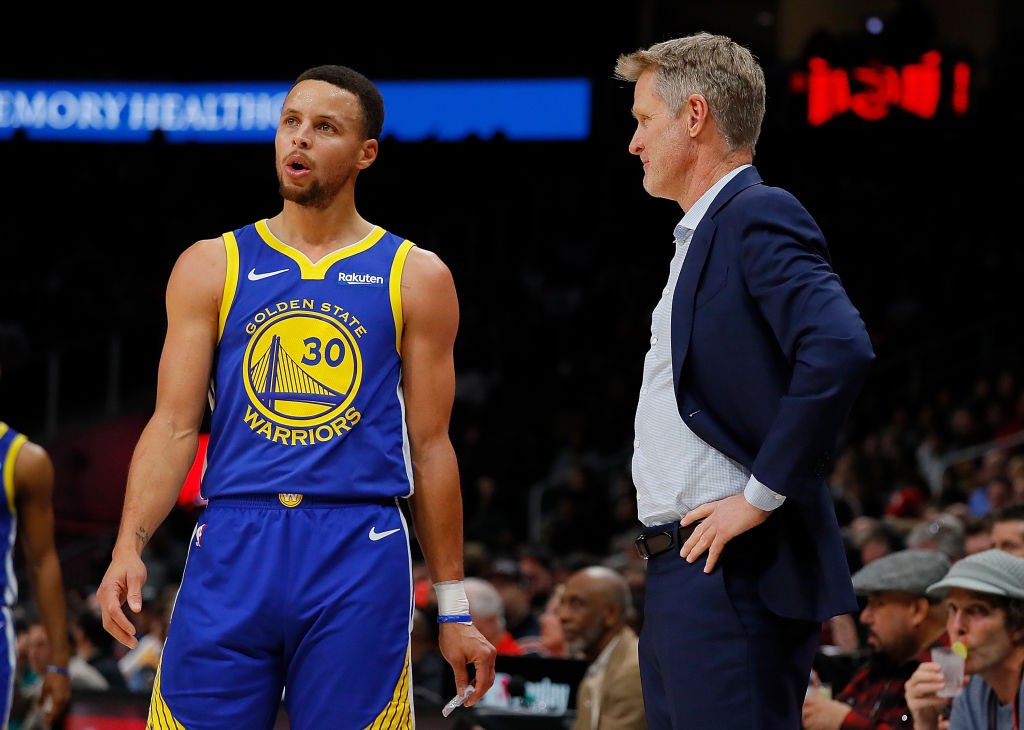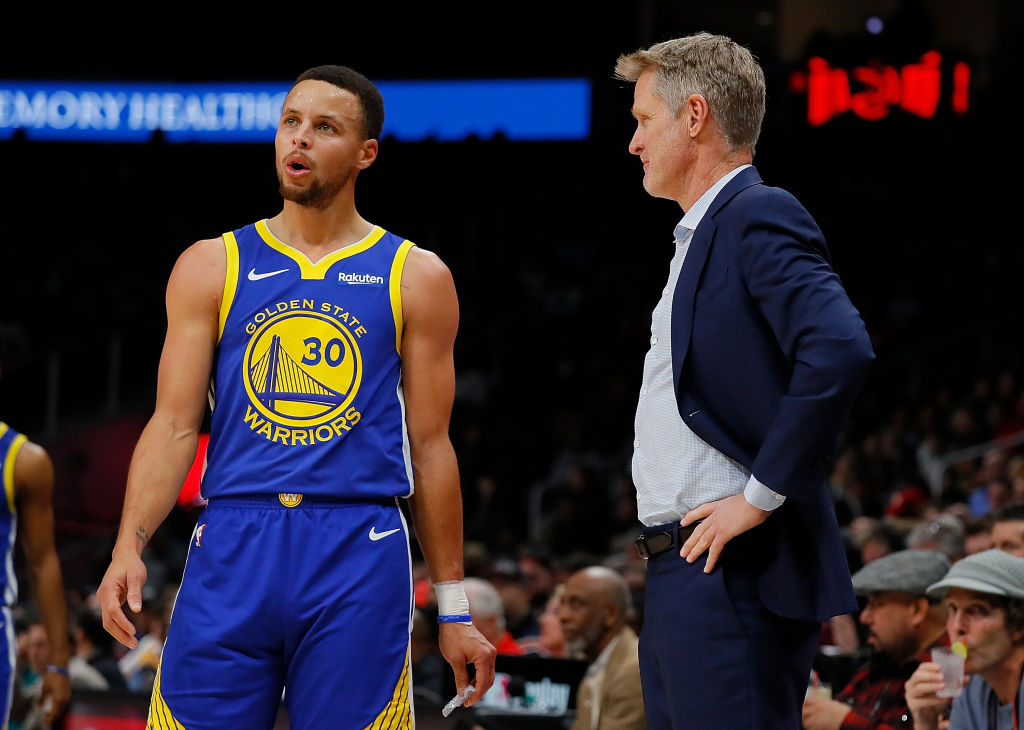 Among those who tuned into the Q&A interview, President Barack Obama, ex-Warrior teammate Andre Iguodala, rapper/actor Common, and Justin Bieber. 
Golden State Warriors head coach Steve Kerr watched the interview later, and said he couldn't be more proud of his star player and the active role he has taken trying to help educate the public during the crisis.
"I had a chance to talk with [president of basketball operations] Bob Myers today, and we were talking about some draft prep stuff. I said to Bob, 'Can you imagine having a better representative for our organization?' Obviously, all-world player, one of the greats of all time, but just as a human being representing our organization, what he's done with his life outside of basketball and what he's doing right now in the midst of this crisis. Raising money, raising awareness, feeding people. Steph is incredible, and I'm so glad he interviewed Dr. Fauci."
In Curry, Kerr has discovered, as we all have, he has an MVP both on and off the court.