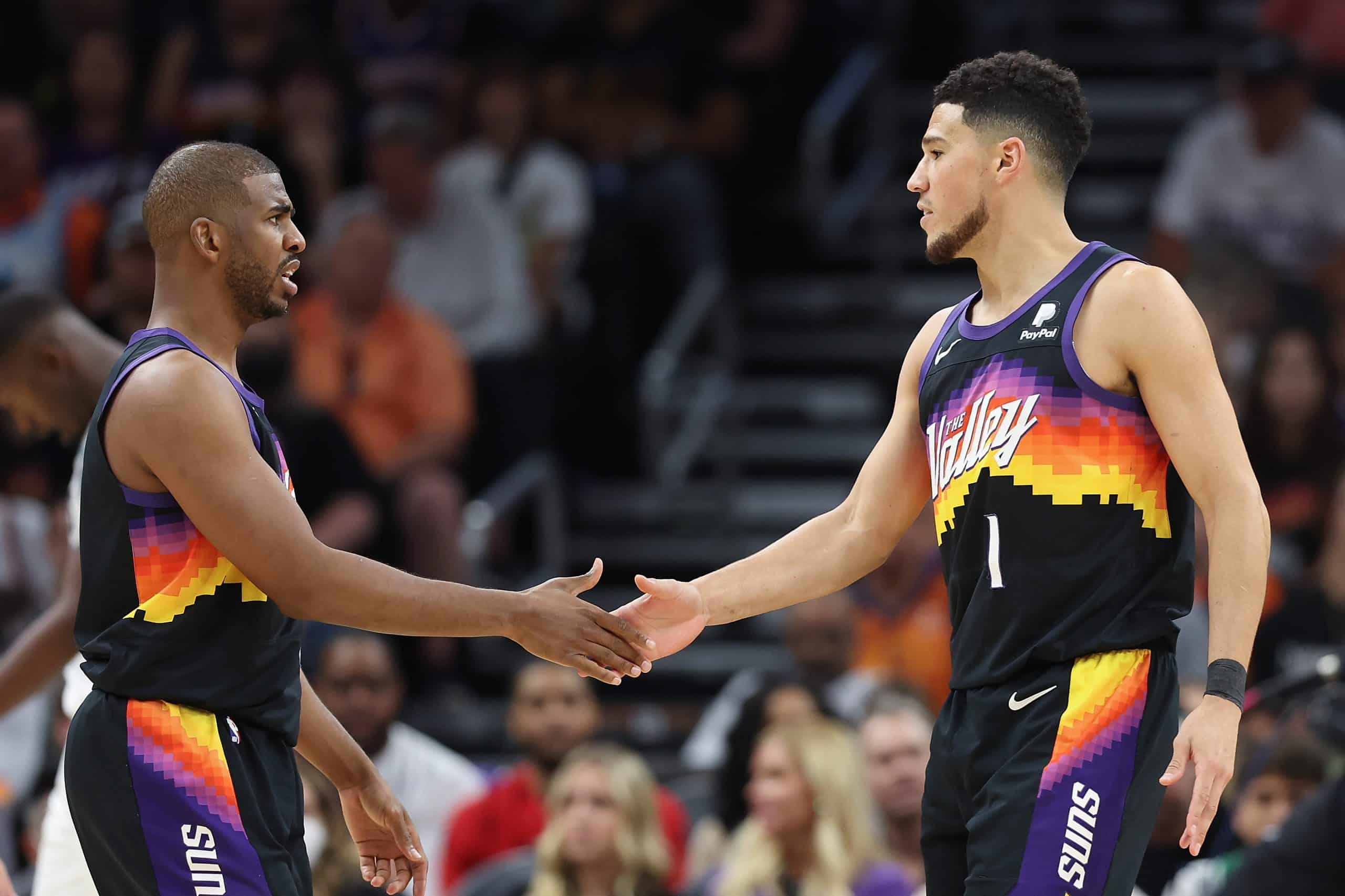 Stephen A. Smith Slams the Wrong Devin Booker After Suns Collapse, Gets Hilarious Response
ESPN's Stephen A. Smith took his frustrations out on the wrong Devin Booker.
Stephen A. Smith has certainly put his foot in his mouth on many occasions. Like many journalists with an opinion, he's been wrong and called out for it. This time, the outspoken ESPN analyst took embarrassment to another level when he tried to bash Chris Paul and Devin Booker after the Phoenix Suns lost by 33 points at home to the Dallas Mavericks in a winner-take-all Game 7.
As usual, Smith vented. The only problem was he vented to the wrong Devin Booker. In any case, Smith got a humorous response from overseas.
Stephen A. Smith isn't alone when questioning what happened to the Phoenix Suns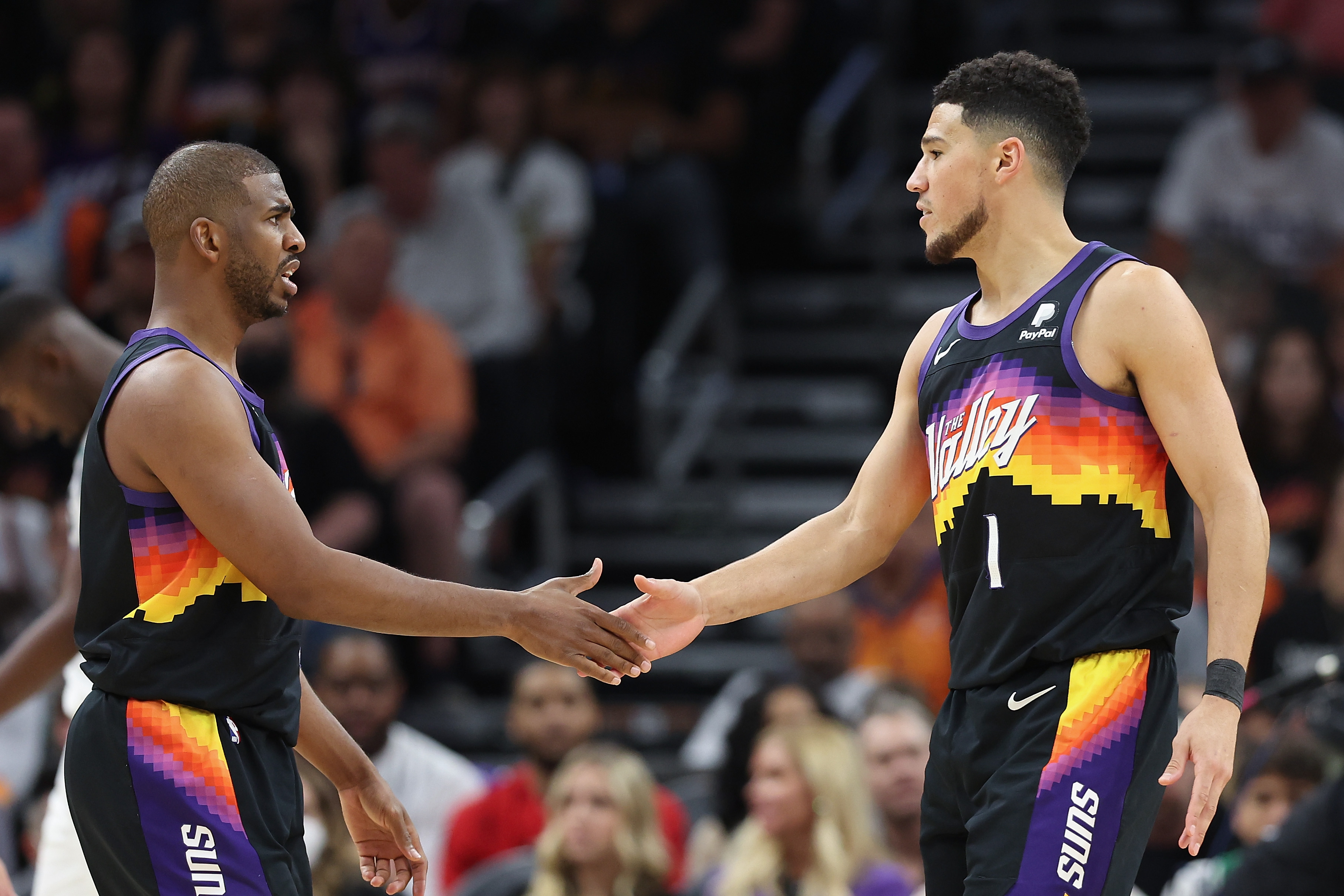 The Suns weren't supposed to lose. They definitely weren't supposed to lose by 33 points at home in Game 7 of the Western Conference Semifinals.
The visiting Mavericks held the Suns to 10 second-quarter points and held a 57-27 halftime lead. Dallas never took its foot off the gas en route to a 123-90 victory Sunday night.
"A lot of people said it would be a blowout," Mavs coach Jason Kidd said, per ESPN. "They were right.
"You could see some of the pressure was on them early. They missed some shots they normally make."
Booker shot 3-for-14 from the floor, finishing with 11 points. Paul added 10. Both star guards struggled all night and the Suns couldn't generate anything offensively in the game they needed to keep their season alive.
"We just could not execute tonight," Suns coach Monty Williams said. "Couldn't make a shot early, that messed with us a little bit and Dallas played their tails off from start to finish."
Luka Doncic showed what a star looked like in this one. The Mavericks guard scored 35 points and 10 rebounds in 30 minutes.
"I can't get this smile off my face," Doncic said. "I'm just really happy. Honestly, I think we deserved this."
Smith goes on Twitter rant and blames the wrong Devin Booker
The Suns took a pounding on social media after the lopsided loss. Smith was one of those people going after the Suns, taking his criticism to Twitter.
In his ripping of the Suns, he admitted he was wrong with his prediction. He also praised the Mavericks. Then he called the Suns "pathetically awful" and said Paul and Booker were "no-shows." He tagged both players in the tweet but wound up tagging a different Booker.
I have never been more wrong," Smith tweeted Sunday night. "I can't believe how great the @dallasmavs look — and how pathetically awful the @Suns look. @CP3 & @DevinBooker31 have been no-shows. I can't believe this."
Booker, who wears No. 1, is not @DevinBooker31. Smith was close. He tagged someone named Devin Booker who happens to play pro basketball overseas.
Smith did get a response from the Booker he tagged.
"I didn't know I was supposed to show up," Booker responded. "I had a game in Istanbul the same day. I'll be ready next time."
This particular Booker plays for Fenerbahçe of the Turkish Basketball Super League. He played collegiately at Clemson, beginning in 2009.
At least one Devin Booker got the last laugh after Sunday night's rough outing in Phoenix.