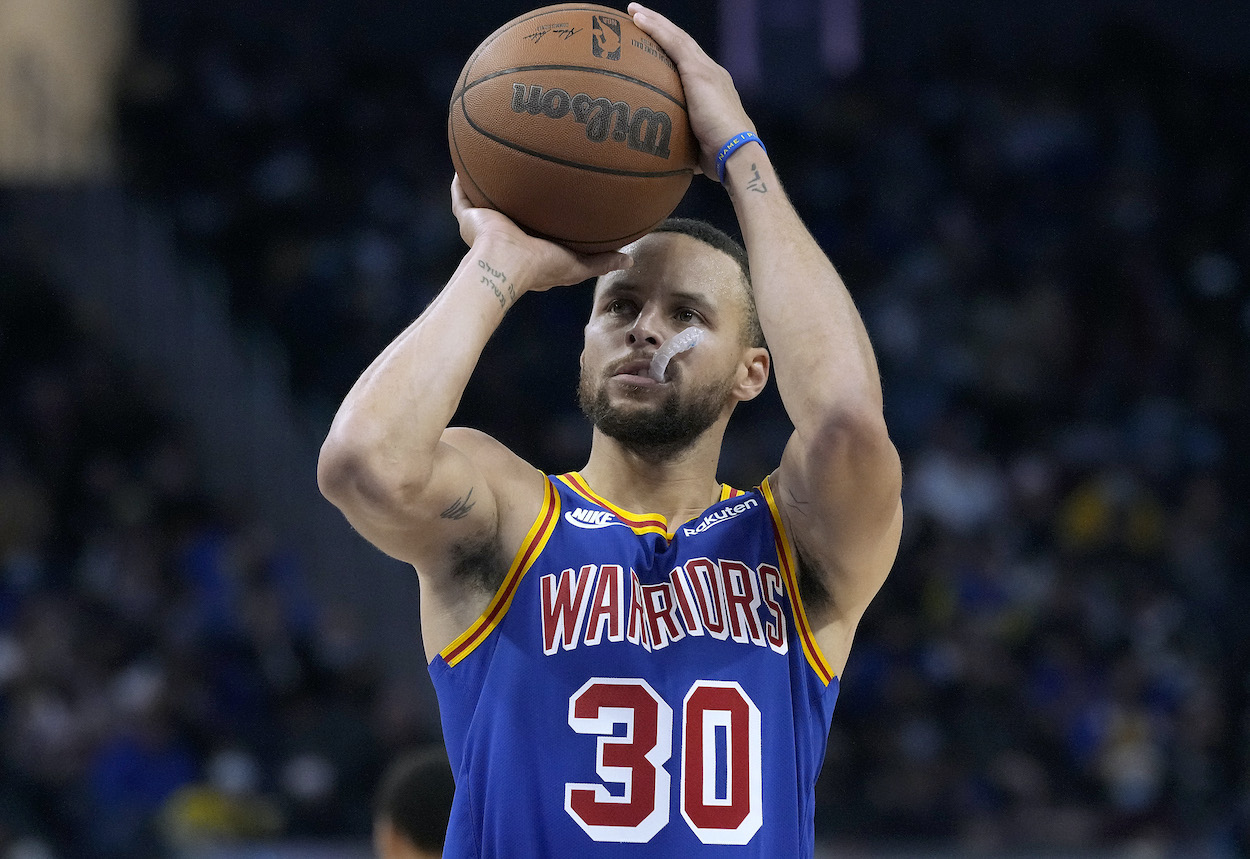 Stephen Curry Has His Sights Set on Breaking 2 Iconic Shooting Records in 1 Night: 'Crazier Things Have Happened'
Stephen Curry can become the NBA's all-time leader in 3-pointers made on Wednesday night, but he'll have to break a different record to do it.
Stephen Curry is closing in on Ray Allen's record for the most 3-pointers made in NBA history, and with how hot he can get in any particular game, the Golden State Warriors sharpshooter could realistically break the record on Wednesday night against the Portland Trail Blazers.
But to do that, Curry will have to break one of his teammate's NBA records on the same night. You might want to stay up for this one.
Stephen Curry is 16 threes away from becoming the NBA's all-time leader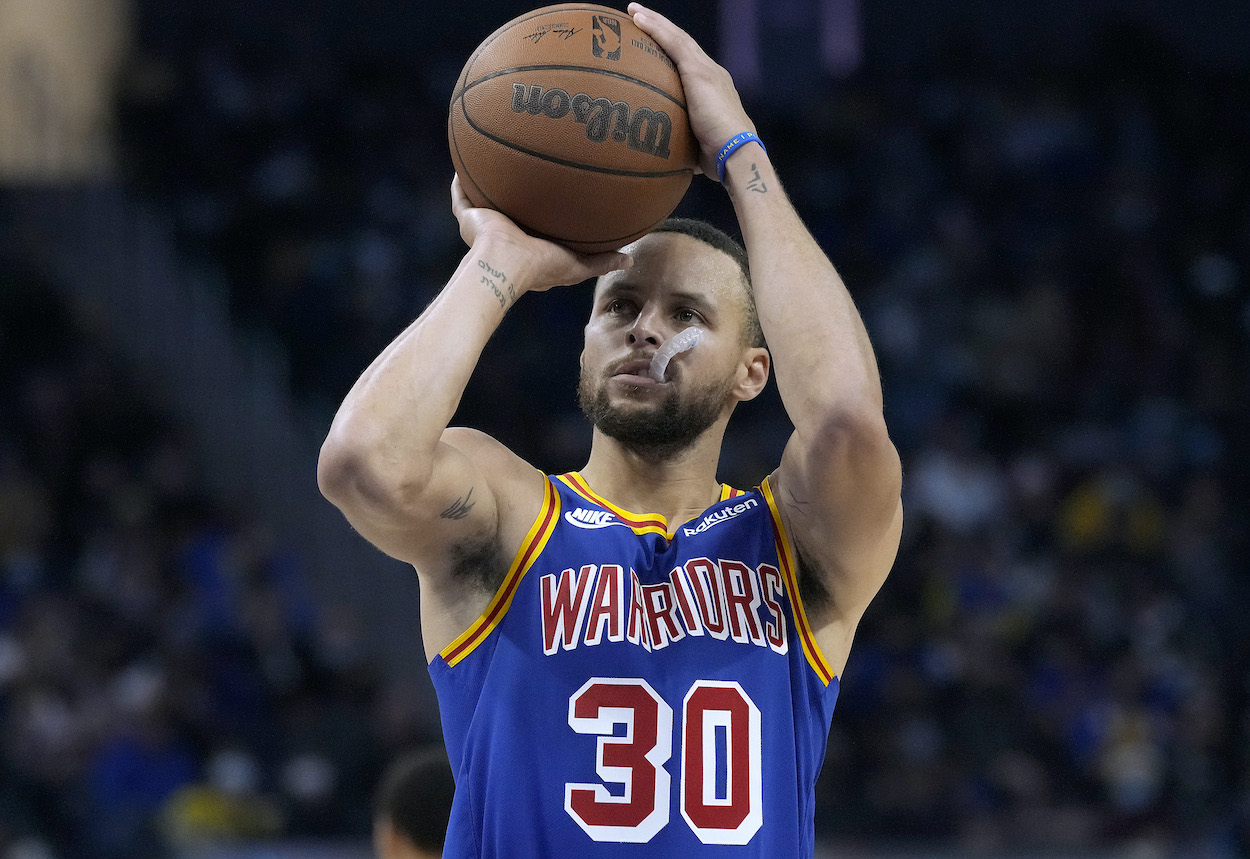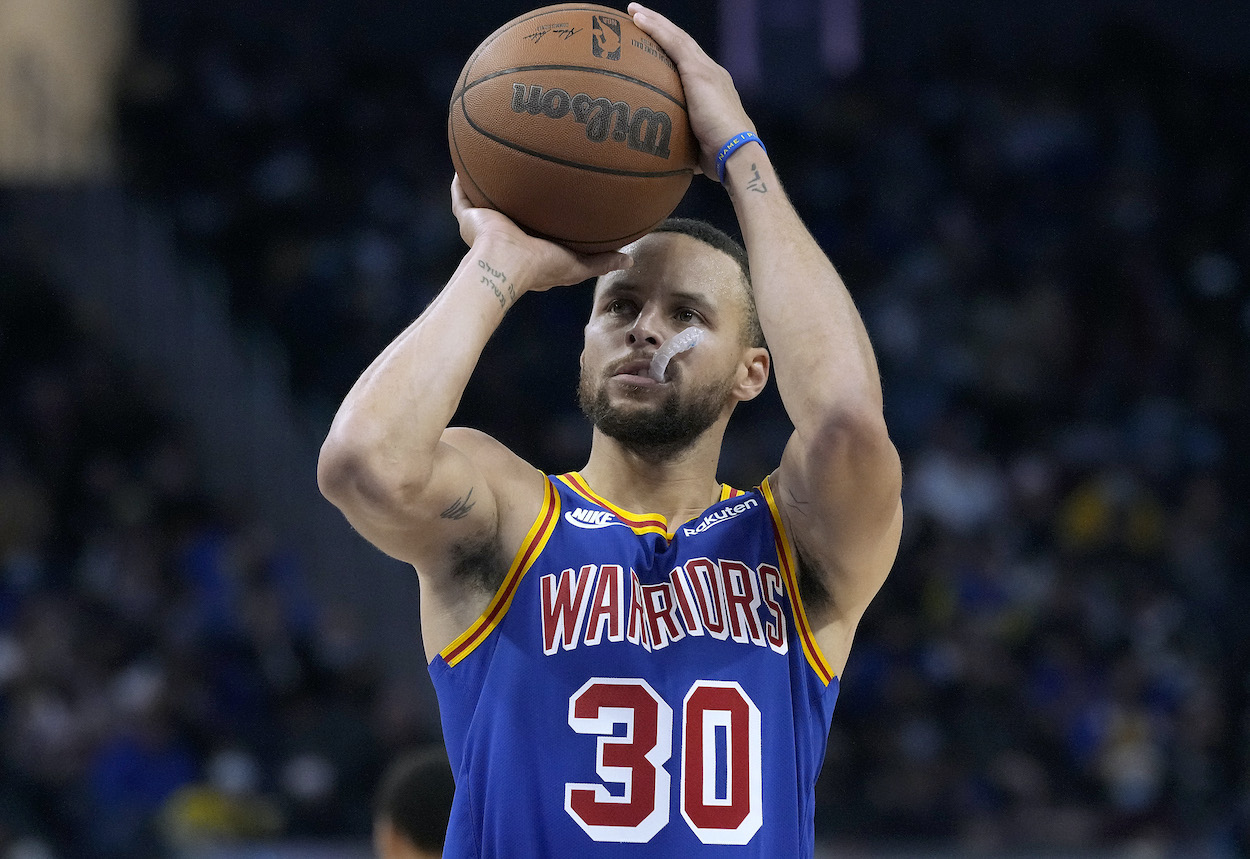 Curry has long been considered the greatest shooter to ever walk this earth, but he's about to make it official. The Warriors superstar needs just 16 more 3-pointers to break Allen's record of 2,973 threes during his career.
Diving deeper into this record, though, what Curry has accomplished from beyond the arc is nothing short of mind-blowing.
It took Allen 1,300 games and more than 46,000 minutes on the court to set his record of 2,973. Meanwhile, Curry has only played 785 games and 27,000 minutes in the NBA. He's going to soar past Allen's record, and no one's going to catch him for a long, long time.
Curry has his sights set on two NBA records in one night
Curry will be able to break Allen's record at some point in the next few games, but he isn't interested in waiting that long. Despite still being 16 threes away from 2,974, Curry believes he can break the record on Wednesday night against the Trail Blazers.
"Anything is possible," he said, per ESPN.
Interestingly enough, Curry will also have to break another NBA record if he wants to catch Allen on Wednesday night. The most threes ever made by a player in a single NBA game is 14. And who holds that record? Oh, only Curry's teammate and fellow Splash Brother, Klay Thompson.
"That's funny because I know what that means is Klay's record and all that, too. So we will see," Curry said. "If you've seen the way I've played, especially recently, I'm not shy about shooting the ball, so the game will dictate what that looks like. I'm not coming out with that as the true goal of how I play, but crazier things have happened."
Curry has chucked up 30 threes over Golden State's last two games, and he might just put up another 30 on Wednesday night alone.
Steve Kerr is rooting for history
Most NBA coaches don't want their star player heaving up threes every time they touch the ball, but Wednesday night should be the anomaly. If Curry wants to go for both shooting records in one night, Kerr should absolutely encourage it.
"I'm fully aware he's 15 away," Kerr said. "I'm guessing he's going to shoot a lot against Portland on Wednesday. He's Steph Curry, so anything's possible."
We're about to see Curry at the height of his powers. Get your popcorn ready.
All stats courtesy of Basketball Reference.
Like Sportscasting on Facebook. Follow us on Twitter @sportscasting19.