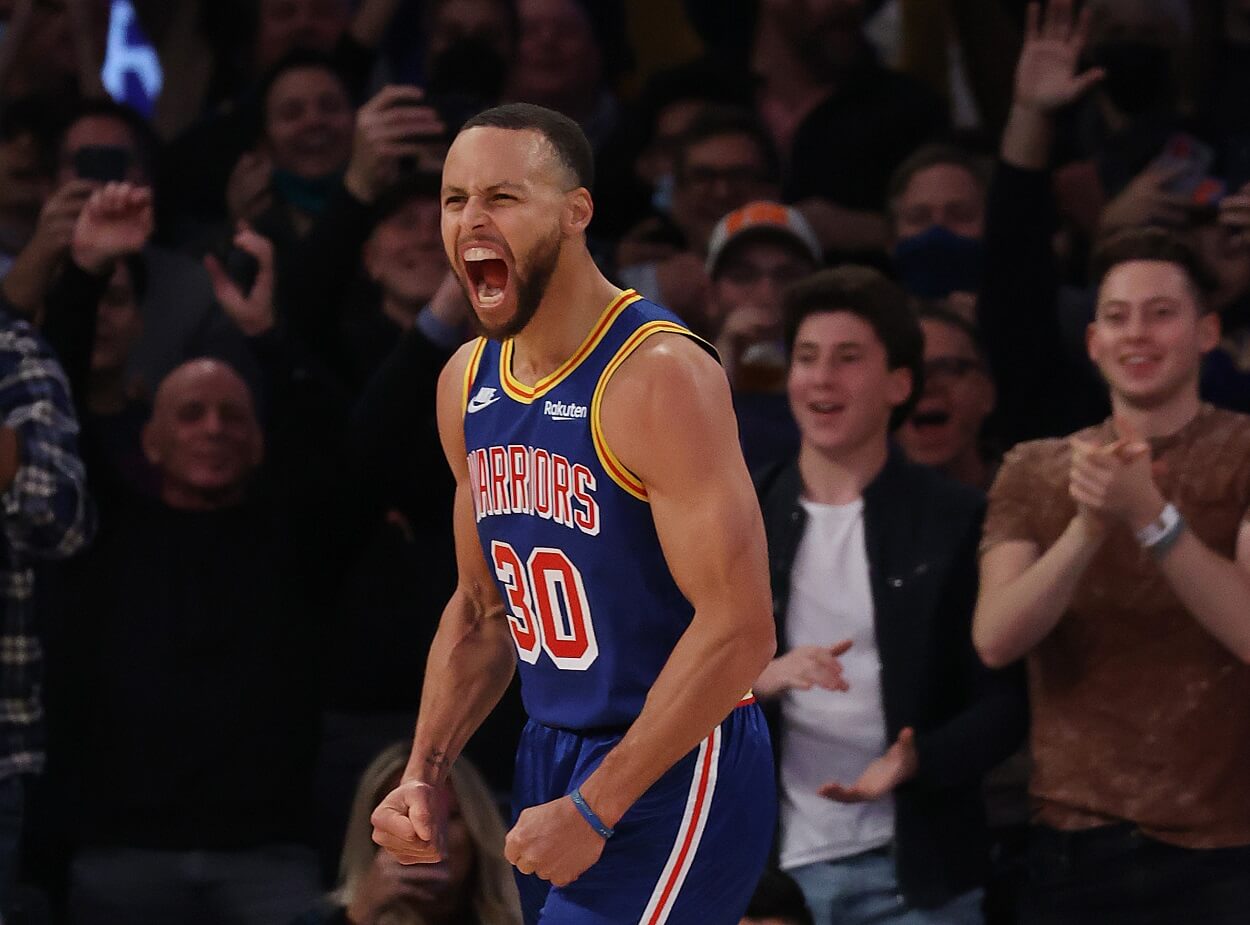 Who Has Made the Most 3-Pointers in NBA History?
A quick look at the most prolific three-point shooters in NBA history.
Three-point shooting isn't just a skill in the NBA; it has become a necessity. Now more than ever, players are expected to have the ability to hit long-range shots and hit them at a high rate, especially since Stephen Curry started proving how dangerous a player can be when they are elite from beyond the arc.
So, since three-point shooting has become king in the NBA, who are the all-time leaders, and what player has made the most in league history?
James Harden sits in the No. 3 spot
Reggie Miller was once No. 1 among the NBA's all-time three-point leaders, as he held the record for several years after finishing his career with 2,560. But he's since been passed by three players, most recently James Harden, who ended the 2022-23 regular season with 2,754.
The 2018 NBA MVP has made three-pointers for four different teams during his career, sinking 320 as a third option on the Oklahoma City Thunder before making 2,029 in eight-plus seasons with the Houston Rockets.
He then bucketed 198 during his short stint with the Brooklyn Nets and has made 207 as a member of the Philadelphia 76ers. Harden makes his long-range attempts at a 36.3% clip and has led the NBA in three-point field goals (and attempts) three times.
Ray Allen ranks second on the NBA's all-time three-pointers made list
In second place on the all-time NBA three-pointers made list is Ray Allen, who surpassed Reggie Miller in 2011.
Allen drained a whopping 2,973 regular-season threes in his career, hitting them with the Milwaukee Bucks, Seattle SuperSonics, Boston Celtics, and Miami Heat.
All in all, the bulk of his numbers came during his six-plus seasons in Milwaukee, where he hit 1,051. But he also hit 869 in Seattle, 798 in Boston, and 255 during his two seasons in Miami. The two-time NBA champ also led the league in three-point field goals three times in his career and made his long-range shots at a 40% clip.
Stephen Curry is the NBA's three-point king
Stephen Curry has proven he's the greatest three-point shooter in NBA history throughout his legendary career with the Golden State Warriors.
Curry overtook Allen for the all-time lead on December 14, 2021, against the New York Knicks and has since upped his total to 3,390.
Steph has hit all his three-pointers with the Warriors and has led the NBA in three-point field goals in seven different seasons, hitting as many as 402 in 2015-16, an NBA record. In fact, the four-time NBA champion and two-time NBA MVP holds four of the top five spots on the all-time single-season three-pointers made list (Harden holds the No. 2 spot) and eight of the top 17.
However, the most remarkable thing about Curry's shooting is the rate at which he makes his shots. Steph has made 42.8% of his deep attempts in his career.
There are great three-point shooters, and then there's Stephen Curry.