A Look at Stephen Curry's Surprisingly Atrocious Track Record on Christmas Day
Stephen Curry isn't just the greatest shooter to ever touch a basketball, but he's also one of the most skilled scorers in NBA history. And in typical Curry fashion, he always seems to turn it up an extra notch when the lights are the brightest.
That hasn't been the case on Christmas Day, though.
Ahead of the December 25 clash between the Golden State Warriors and the Phoenix Suns, let's take a look at Curry's strangely atrocious Christmas Day resume.
Stephen Curry just became the greatest shooter in NBA history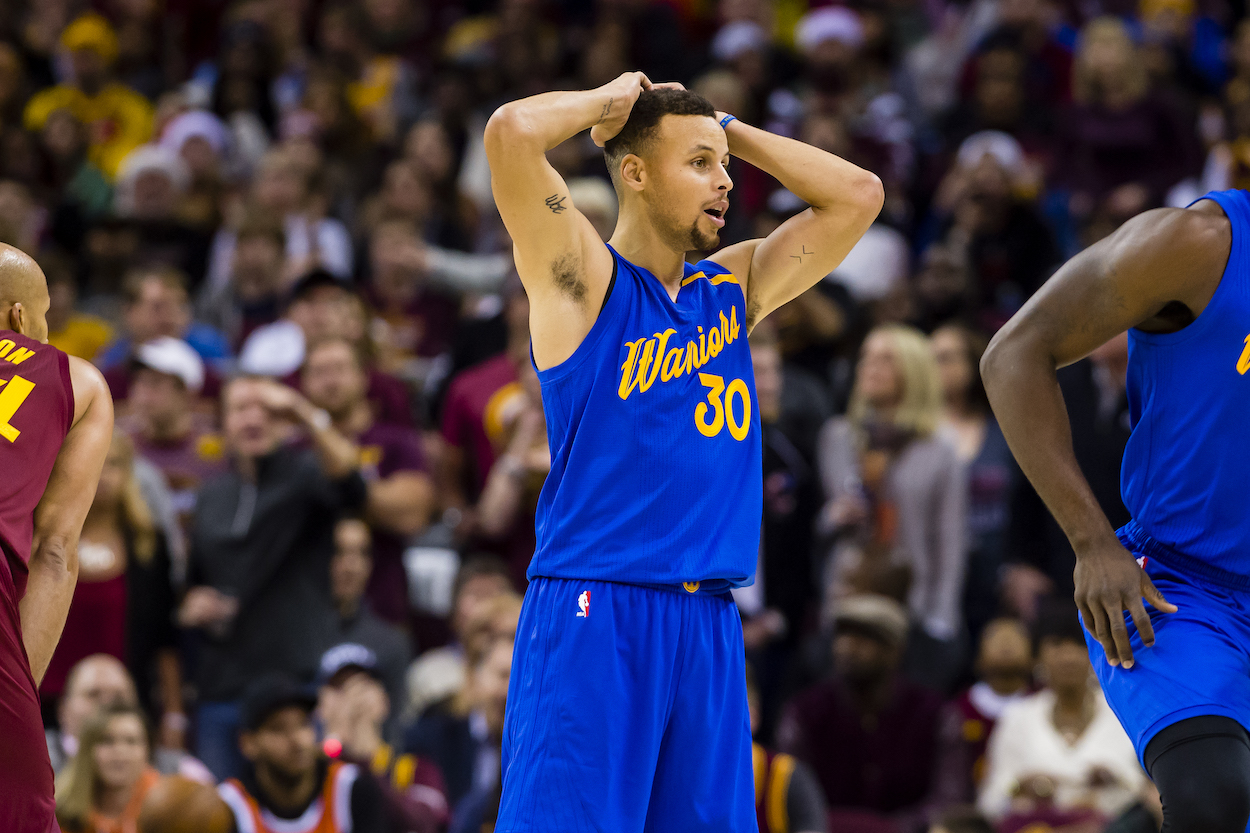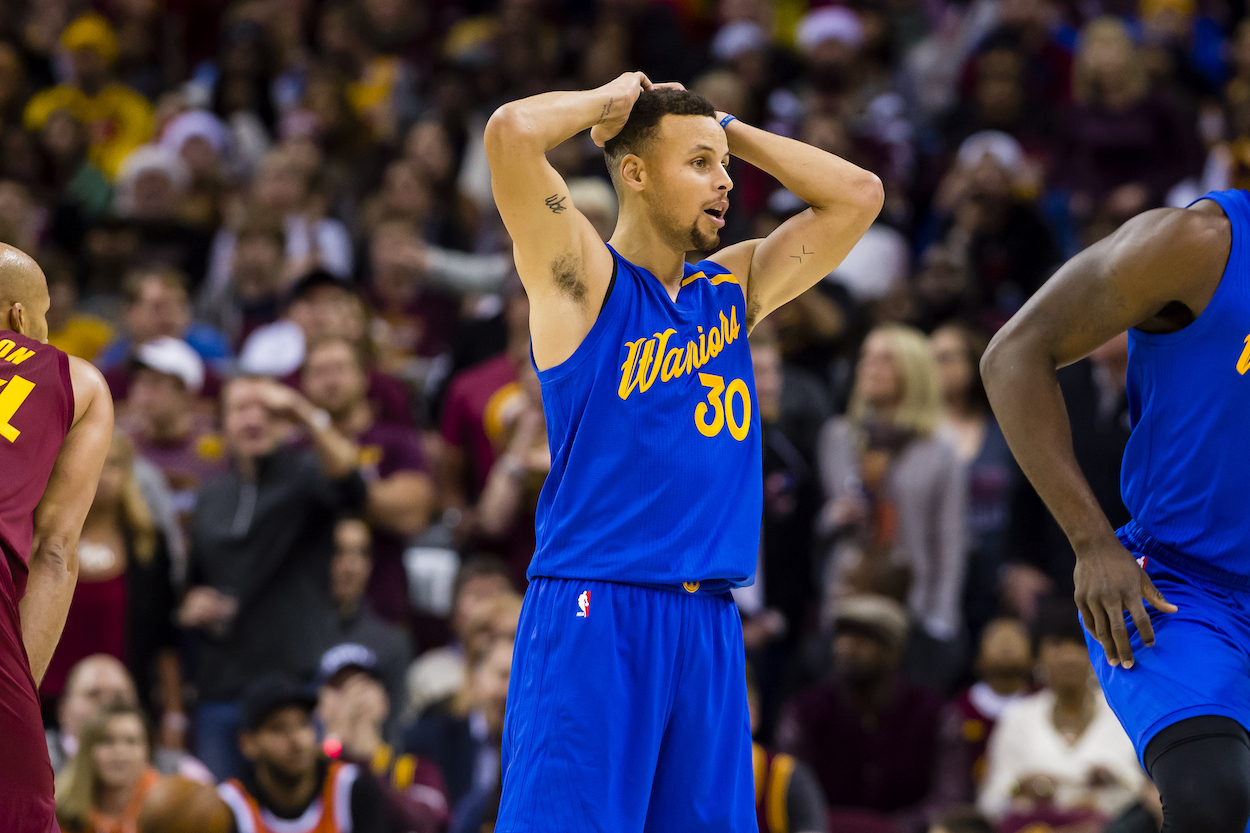 Curry was widely regarded as the best shooter in NBA history even before this season got underway, but he made it official last week by breaking Ray Allen's all-time record of 2,973 3-pointers made. And the crazy part? He did it in 511 fewer games played.
Over his 13 seasons with the Warriors, Curry has averaged 24.3 points per game on 47.5% shooting and 43.1% from beyond the arc. His scoring average jumps up to 26.5 points per game in the playoffs, though.
Curry has always had a knack for producing his best performances on the biggest stages, but that hasn't been true about Christmas Day over the years.
Curry has an atrocious Christmas Day resume
Most NBA superstars love showing off on Christmas in front of the entire country, but it's been tough sledding in the snow for Curry throughout his career.
In seven games played on Christmas, Curry is averaging just 12.3 points per game on 29.3% shooting. He's also shot 29.3% from deep in those games and has only made eight threes total.
Here's a look at Curry's underwhelming Christmas Day performances over the years:
2010 vs. Trail Blazers: 29 minutes, four points, 2-15 FG, 0-5 3-point FG, four rebounds, 11 assists
2011 vs. Clippers: 33 minutes, four points, 2-12 FG, 0-4 3-point FG, five rebounds, four assists
2012 vs. Clippers: 32 minutes, 15 points, 5-17 FG, 2-6 3-point FG, six rebounds, four assists
2014 vs. Clippers: 36 minutes, 14 points, 5-12 FG, 1-5 3-point FG, nine rebounds, seven assists
2015 vs. Cavaliers: 37 minutes, 19 points, 6-15 FG, 1-4 3-point FG, seven rebounds, seven assists
2016 vs. Cavaliers: 37 minutes, 15 points, 4-11 FG, 2-7 3-point FG, three rebounds, three assists
2018 vs. Lakers: 37 minutes, 15 points, 5-17 FG, 2-8 3-point FG, two rebounds, five assists
It's truly shocking that a player of Curry's caliber hasn't even reached 20 points in a single Christmas Day game. Can he finally break the curse this year?
Still time to reverse the narrative
If Curry continues on this path, he'll eventually go down as one of the most disappointing Christmas Day performers in NBA history. But the Warriors superstar is still just 33 years old. He'll have plenty more chances to reverse the narrative of his poor play on December 25.
That starts this weekend when the Warriors travel to Arizona to face off against the reigning Western Conference champions, the Phoenix Suns, on Christmas Day. It's about time Curry shows up and gives Golden State fans an extra present under their trees this Christmas.
All stats courtesy of Basketball Reference.
Like Sportscasting on Facebook. Follow us on Twitter @sportscasting19.