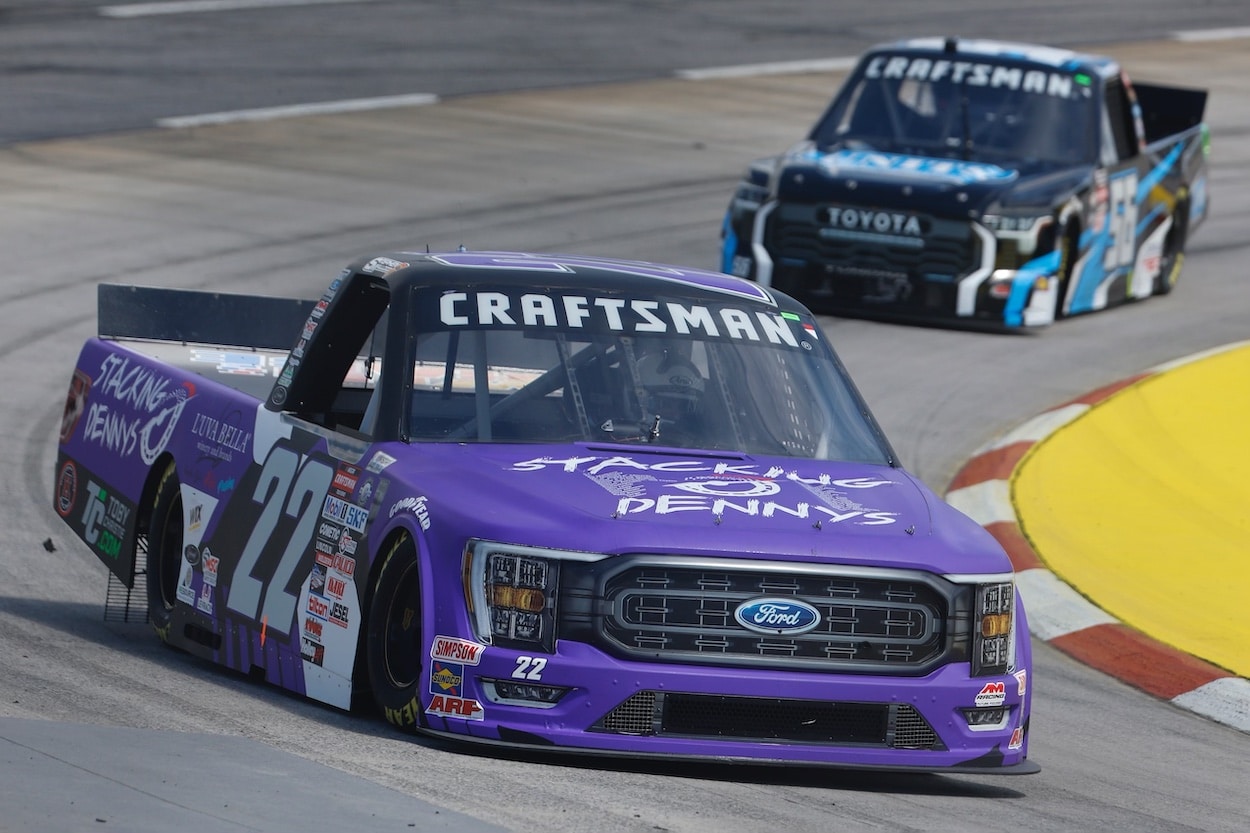 Meet Stephen Mallozzi: NASCAR Driver by Night, Outback Steakhouse Server by Day, and Lawyer in the Future
Stephen Mallozzi is living his dream as a small-time NASCAR driver while working at Outback Steakhouse. His future is interesting and includes more races and becoming a lawyer in the next few years — all of it inspired by his dying father.
Stephen Mallozzi is living the dream. Correction: he's living beyond the original dream. And he can thank his dying father for the gift that keeps on giving — racing. Had it not been for his dad, the 22-year-old would have given up on pursuing his dream years ago. 
Instead, he's still in the middle of a fantasy that many young kids have imagined but never achieved — competing on the biggest stage in the U.S. and racing in NASCAR. It's the result of hard work, hustle, and sacrifice. 
And when it's all over — whenever that might be — the driver will undoubtedly be grateful that he had a chance to fulfill his dream, all while living life as an average everyday Joe working at an Outback. But most importantly, he'll know that his dad unexpectedly got to see it all. 
Stephen Mallozzi starts racing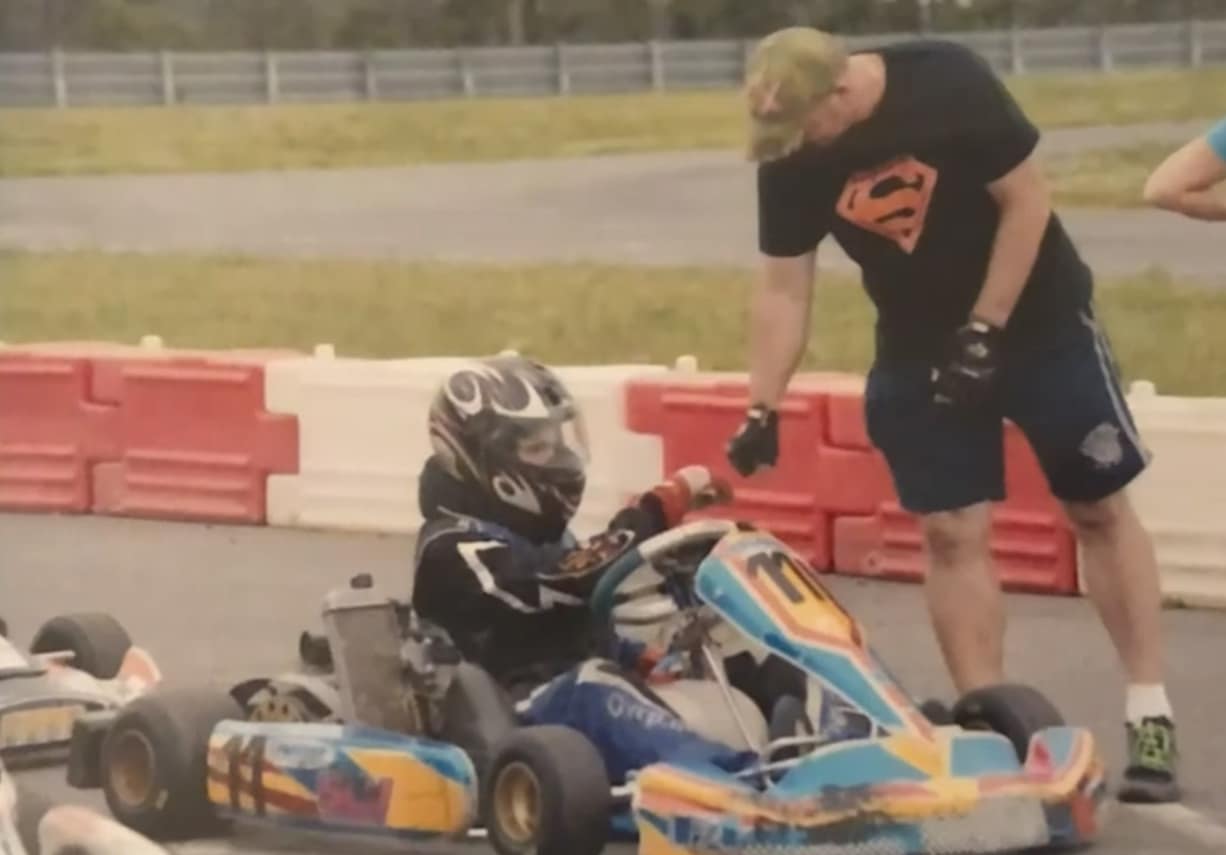 Stephen Mallozzi was no different than many young boys. He liked playing racing video games. NASCAR Thunder 2004 was his game of choice. 
On his ninth birthday, his father Stephen, who Mallozzi openly admits wasn't always around earlier in his life due to his career as a busy trial lawyer, took him to an indoor rental go-kart track for fun. The youngster broke the junior track record his first time out.
For the next four years, father and son regularly frequented the indoor track and raced. So often, in fact, they worked out a deal with the facility's owner to get a discounted VIP pass where they paid a monthly fee for unlimited sessions. 
Some 1,200 races later, Mallozzi's father suggested they try something different. They did. They moved up to competitive kart racing. A couple of years into it and the up-and-coming driver had won multiple Northeast Karting Championships. He was also impressively finishing on the podium in national races. 
Then one day in 2016, the family doctor showed up at the front door. 
Racing career unexpectedly put on hold
Mallozzi's father was diagnosed with stage four non-small cell terminal lung cancer. He was given six months to live. That shocking news understandably put racing on hold as the son wanted to spend time with his ailing father while he fought cancer.
Fast forward to 2021. Mallozzi was a student at the University of Virginia and taking classes at home due to the pandemic. One day, his father — yes, he's incredibly still alive and beat the odds of a 99% percent mortality rate after five years — confronted the 20-year-old about his recent behavior toward him and his mother.
"Dad walks in, looks at me and he goes, 'What is your problem? You're being a jerk to your mother. You're being a jerk to me. What's going on?'" Mallozzi recalled. 
"Dad, I never got my shot at racing," he told him. That answer made his father angry. His dad stormed around the room but didn't say a word. Then, after a few tense moments, he turned around, looked at his son, and pointed his finger straight at him. "If I treated my cancer the way you treated racing, I would have been dead five years ago," his father bluntly stated. 
As much as that statement hurt, Mallozzi knew his father spoke the truth. He had given up on pursuing his racing career, but only after everything had always been provided for him. He hadn't ever had to work for it. It was time to get to work.  
Gets into NASCAR and lives out dream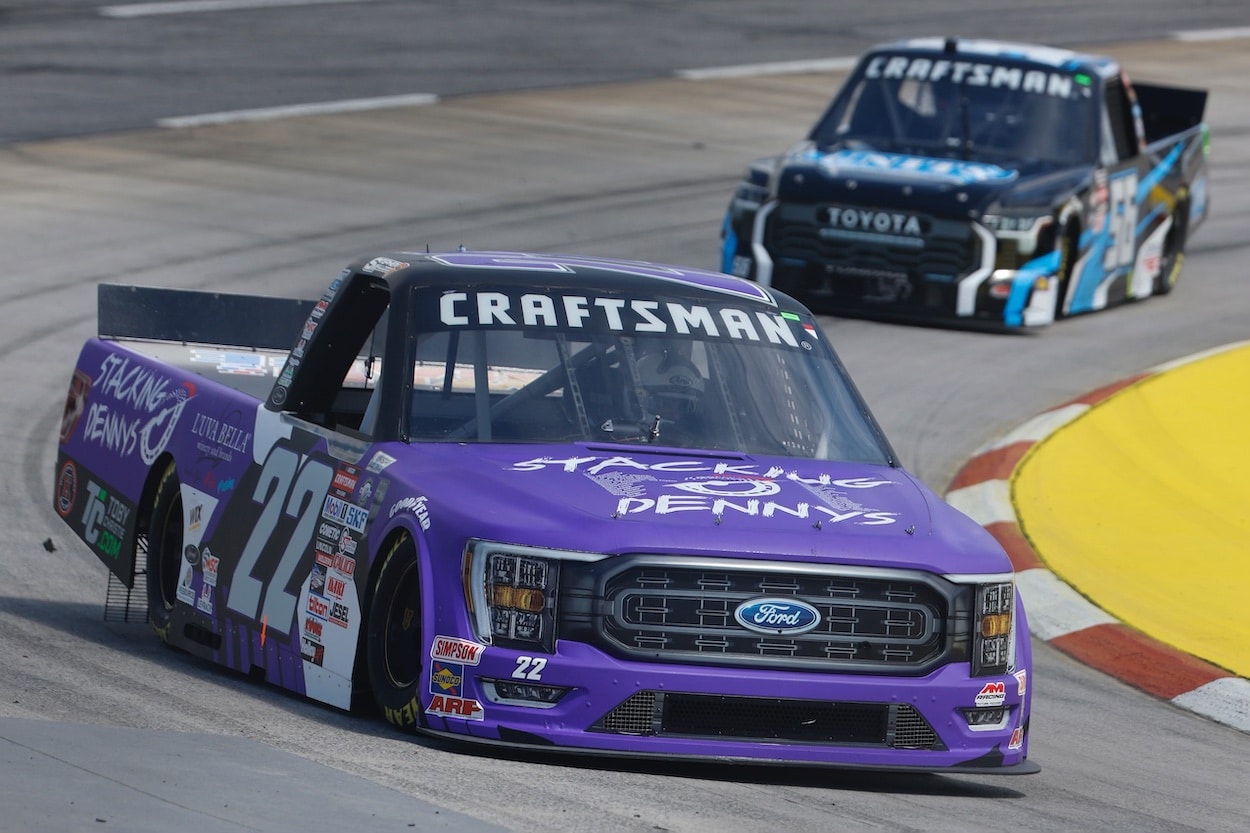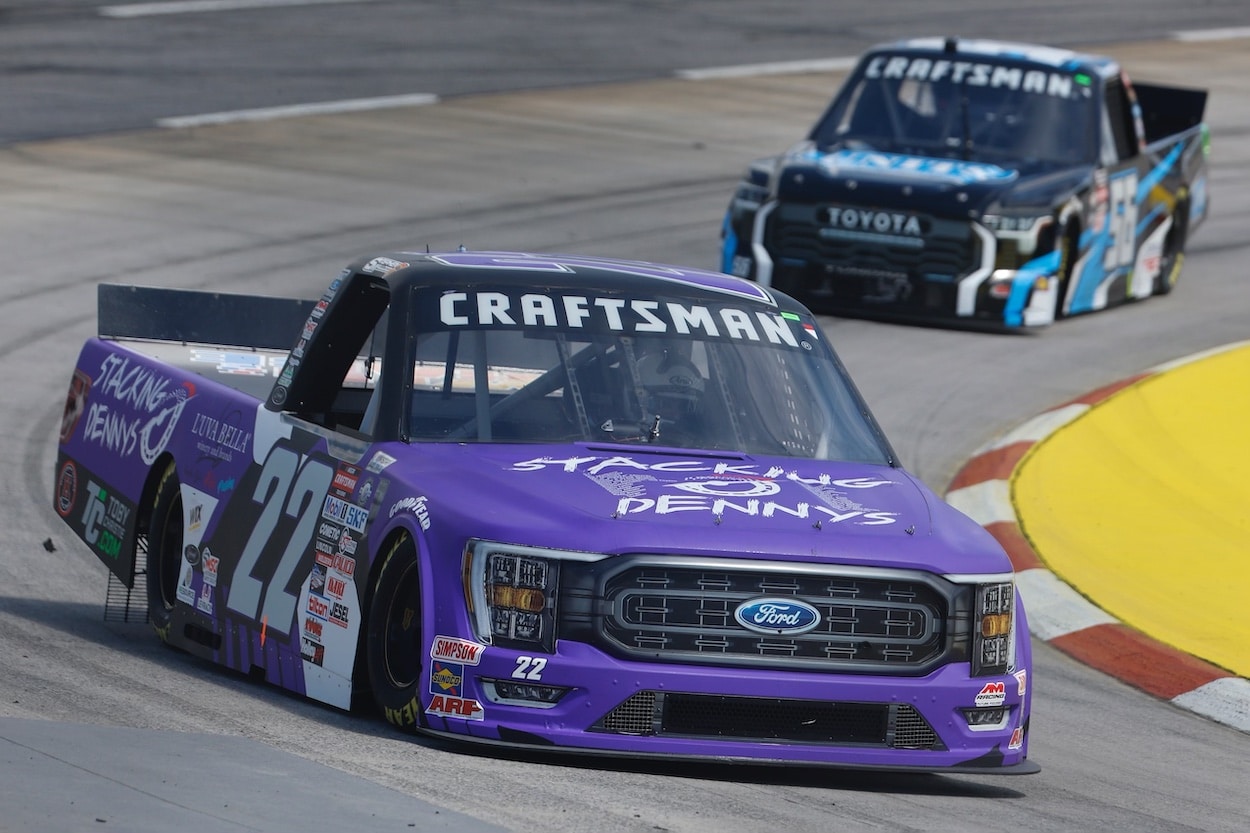 After somewhere in the neighborhood of 1,500-2,000 emails and making multiple connections in NASCAR circles, Mallozzi moved to Charlotte to pursue an internship at Reaume Brothers Racing. Coming from a similar background as Josh Reaume, the young driver connected with the team owner who helped him navigate the racing world from the very beginning.
Among the things Reaume did: he paid for his time on the tracks, his flights, and his food. He created a driver development program to allow the green racer to get some seat time in a late model. And last year, he made Mallozzi's dream come true when the driver made his NASCAR Truck Series debut at Mid-Ohio with RBR, where he recorded an impressive 22nd-place finish.  
"If I never pick up a steering wheel again, I did what I've always wanted to do," he said. "What I've always said I wanted to do with my dad, which is make it to NASCAR. He got to see it. So anything after is just a bonus."
That bonus continued this past weekend at Martinsville when Mallozzi raced for the first time on an oval, running the No. 22 truck for AM Racing — a deal brokered by Reaume. His first oval race also just happened to be the first-ever race in NASCAR history where wet weather tires were used during competition. 
It was a challenging day for the driver due to a truck that encountered battery problems. He finished dead last in 36th but unsurprisingly remained optimistic about his performance.
"We made it through clean," he said. "I guarantee you that everybody at the competition office at NASCAR, they'll understand what happened. They'll see we were only a lap down. We were competitive. We didn't piss anyone off. We were able to get laps and didn't impede anyone's progress. 
"That's what they want to see. They want to see that you are qualified to be on the racetrack. That you compete around other race cars and that if you need to, you know what you have to do. So at no point did I feel like we looked like we didn't belong out there. That's a step in the right direction. A clean truck at Martinsville. That's a plus."
What does the future hold?
As Mallozzi said, every race now is a bonus. Interestingly, he admitted that he can't look forward without remembering the past and what his father taught him throughout his battle with cancer.  
"We are just very lucky. I kind of use that as my fuel to be like, hey, my dad's beating the odds every day," the driver said. "I guess I have to now, too." 
And he's got some pretty big odds to overcome in achieving what he describes now as his ultimate goal — racing on a superspeedway. 
"The goal I've set now for myself is to run enough races to get approved for Daytona or Talladega and make a start at one of those superspeedways. Because that's the dream right there," he said. "I know they're wreck fests, especially in the lower divisions, but damn it, that's what I really want to do. I just want to do it once. There's not a more prestigious racing place than Daytona."
To get approved and compete at one of the superspeedways in 2024, Mallozzi is eyeing a couple more races this season with RBR. He admitted that it might require him to sell his vehicle to make it happen financially, but he's OK with that. 
That's because the 22-year-old, who graduated from UVA last winter a semester early and has been working as a server at Outback to pay his everyday bills while devoting much of his time to racing activities, like trying to find sponsors and working on his racecraft, knows his future is bright. It's also familiar. 
He's following in his father's footsteps and becoming a lawyer. He starts law school this fall at Temple University, where he has received a full scholarship. He's projected to graduate in 2026. 
It's been a wild ride to NASCAR for Stephen Mallozzi. And it's not over. And unquestionably, the best part is his dad has been there to see it all happen. 
For the latest breaking news and information about NASCAR's three national series, check out @kdsportswriter on Twitter.