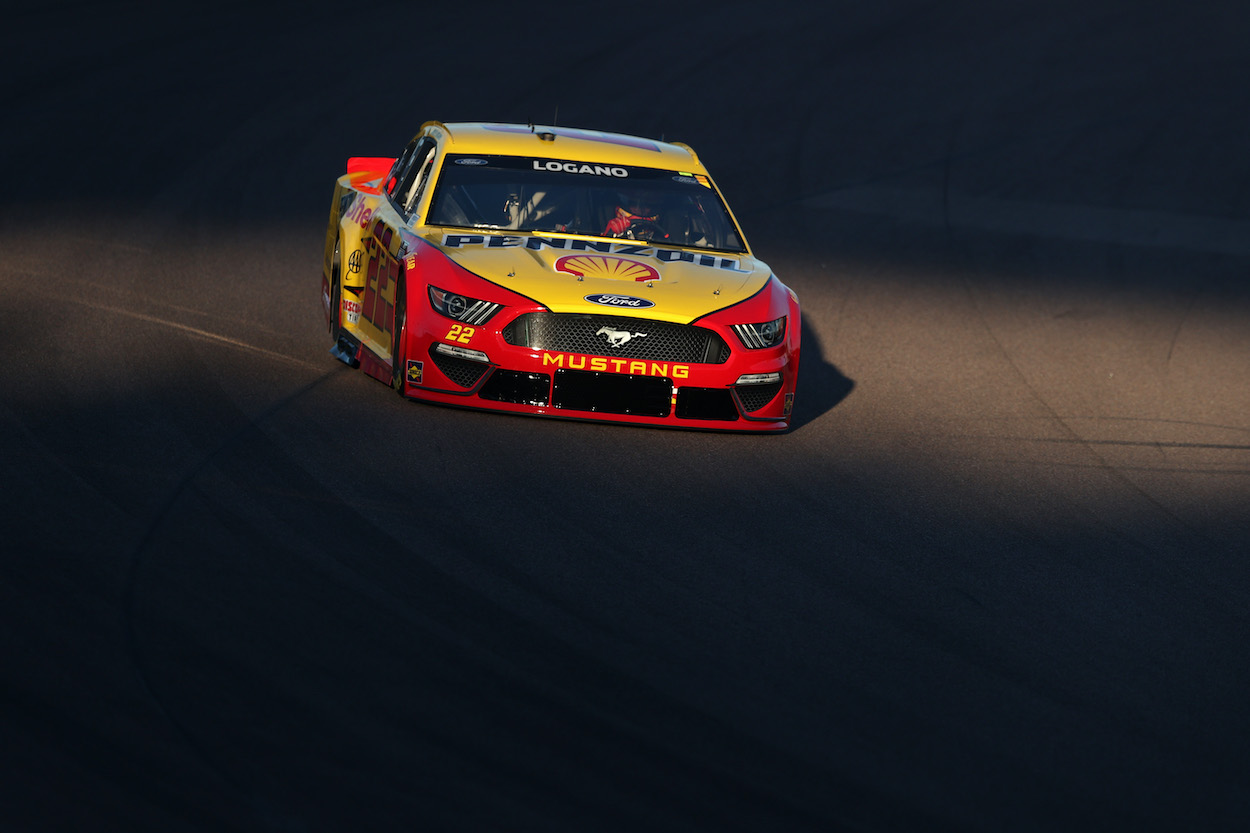 New Survey of NASCAR Cup Series Drivers Reveals Joey Logano Is Not Liked on the Track and He Couldn't Care Less What Anyone Thinks
A recent survey of Cup Series drivers reveals that Joey Logano and his driving tactics aren't viewed favorably by many of his peers. He confirmed that he couldn't care less what others think.
Joey Logano is known in NASCAR circles as a driver who will do whatever it takes to win. If that means throwing a block on his own teammate in the biggest race of the season, then so be it. A new survey with some of his fellow drivers, including that same teammate, revealed that Logano's tactics to achieve success aren't viewed favorably by many of his competitors. Fittingly, the 2018 Cup Series champion couldn't care less what anyone thinks. 
Joey Logano voted 'most frustrating to race against' and 'most likely to bump you out of way for race win'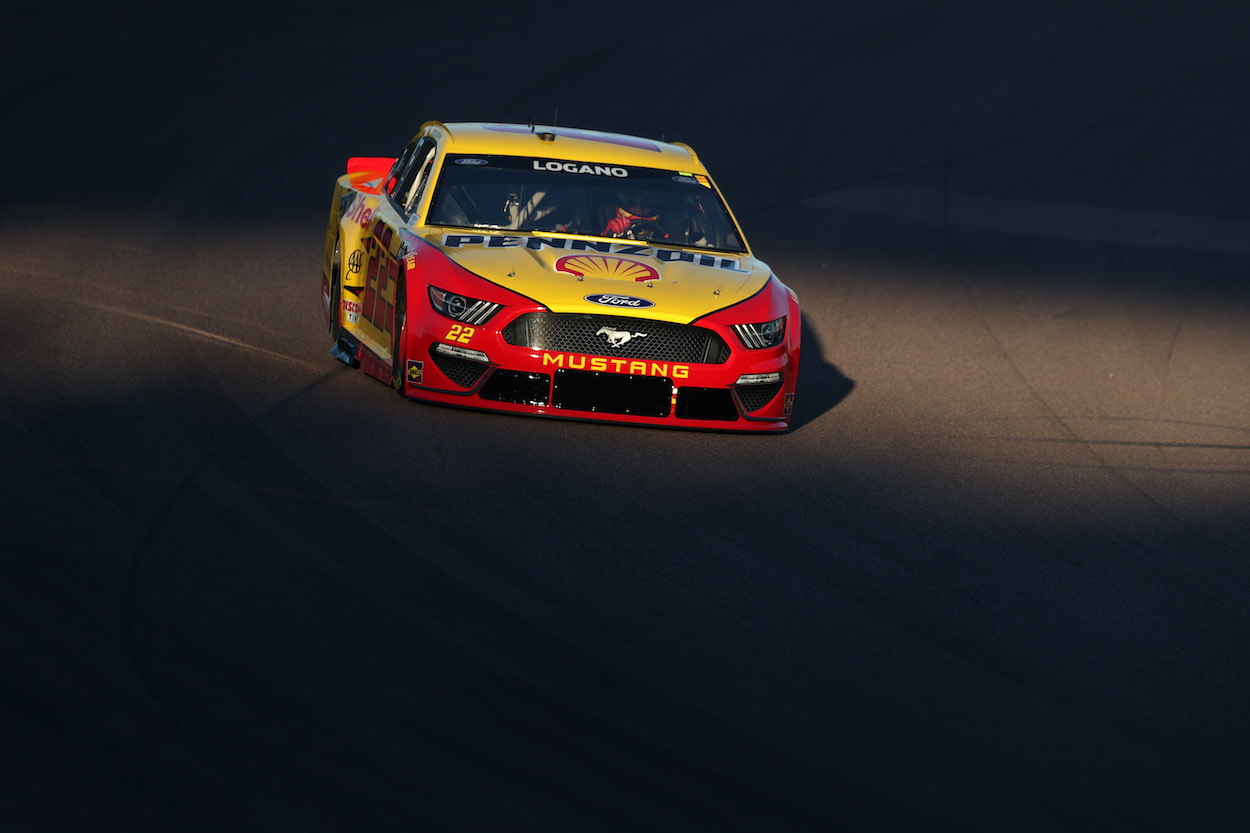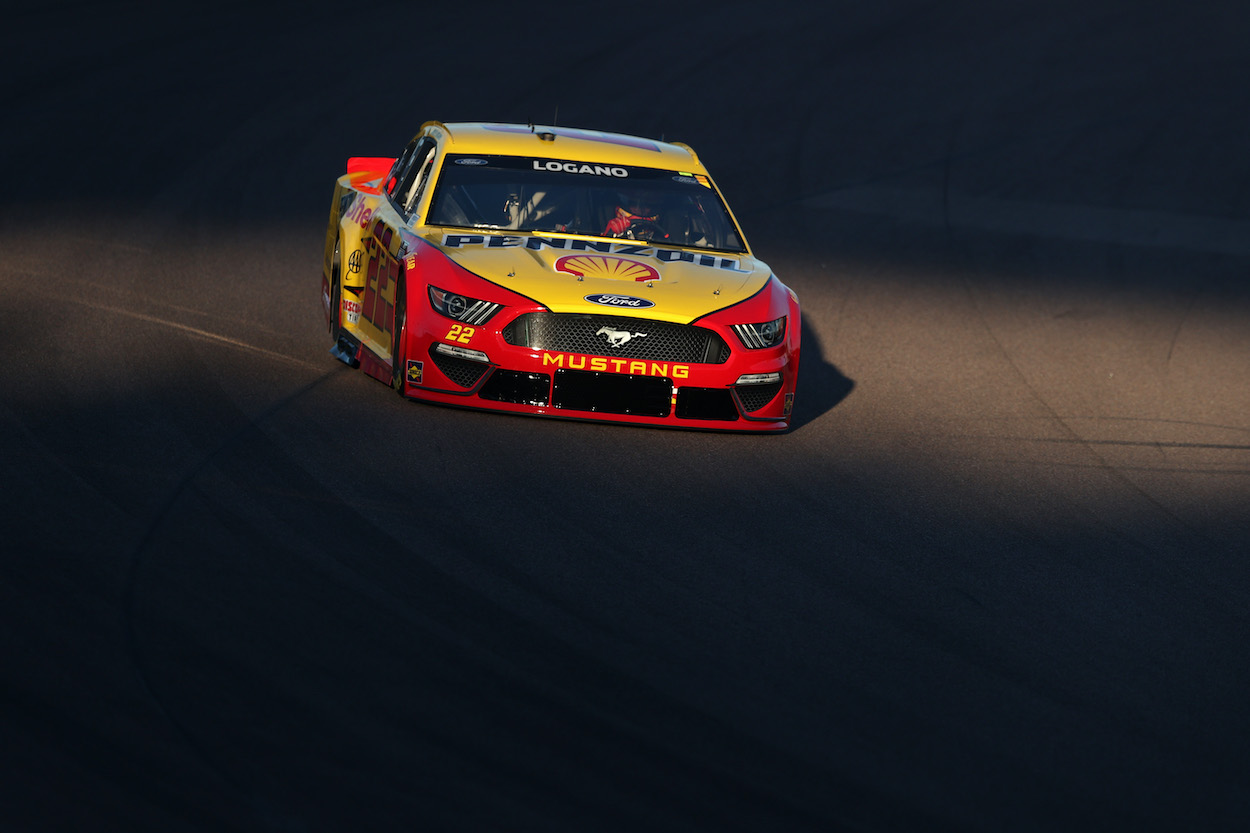 For the last few years, USA Today has published an annual entertaining survey that features answers from NASCAR Cup Series drivers to unique questions about their fellow drivers. This year's assortment of questions ranged from who is the first driver you are inviting over to a party to more race-specific topics like the most fun to race against in 2021. 
Joey Logano did not receive votes from any respondents on either of those questions. However, on the question of the most frustrating driver to race against this year, the 2015 Daytona 500 winner received a pair of votes, including one from his arch-rival Kyle Busch and another intriguing one from his longtime Penske teammate Brad Keselowski.
Interestingly, that wasn't the only negative vote Logano received from Keselowski. The new Roush Fenway Keselowski driver-owner also voted for Logano on the question of what driver was most likely to bump you out of the way to win a race. The Team Penske driver also received votes from Matt DiBenedetto and Christopher Bell to win the category. 
Caused multi-car crash at 2021 Daytona 500 blocking teammate Brad Keselowski
While it might sound surprising for Keselowski to vote for his now-former teammate in both of those questions, all you have to do is go back to the season-opening race at Daytona less than a year ago for some justification. 
Logano and Keselowski ran first and second when they took the white flag for the final trip around the 2.5-mile circuit. However, neither one would win because Logano's repeated blocks on Keselowski set off a multi-car crash that took out both Penske cars. The 2012 Cup Series champion was understandably upset after the race.
"I had a big run down the backstretch," Keselowski said. "Went to make the pass to win the Daytona 500, and it ended up really bad. Don't feel like I made a mistake, but I can't drive everyone else's car. Frustrating."
The pair weren't on speaking terms for a time and the relationship was strained for weeks. Eventually, Roger Penske stepped in and ordered the drivers to play nice.  
NASCAR President Steve Phelps says Joey Logano 'doesn't give a s***' on the track
Joey Logano has teammates, but as he proved at the Daytona 500, once he straps in behind the wheel, there's only one car that he cares about. He revealed as much in this year's survey question that asked who's been the most fun driver to race against this year.
"None of them. I don't have fun racing; I want to win," Logano responded. "I'll have fun afterwards, but, for me, it's not about enjoyment as much as it is about completing the mission."
Logano's devotion to completing the mission hasn't only caught the attention of his fellow drivers but also NASCAR President Steve Phelps. During an appearance on the I Am Athlete-NASCAR podcast this year Phelps was blunt and spot-on in his assessment on the driver of the No. 22 car.
"Joey Logano cares about this sport. I'd say Joey's a little more — when he's out of the car, phenomenal guy. Smart. Cares about the sport. When he's in the car, he doesn't give a s***," Phelps candidly admitted.
He won the 2018 championship and has 27 Cup victories, including the Daytona 500, on his resume. He must be doing something right and making friends on the track obviously isn't part of that winning formula.
Like Sportscasting on Facebook. Follow us on Twitter @sportscasting19.