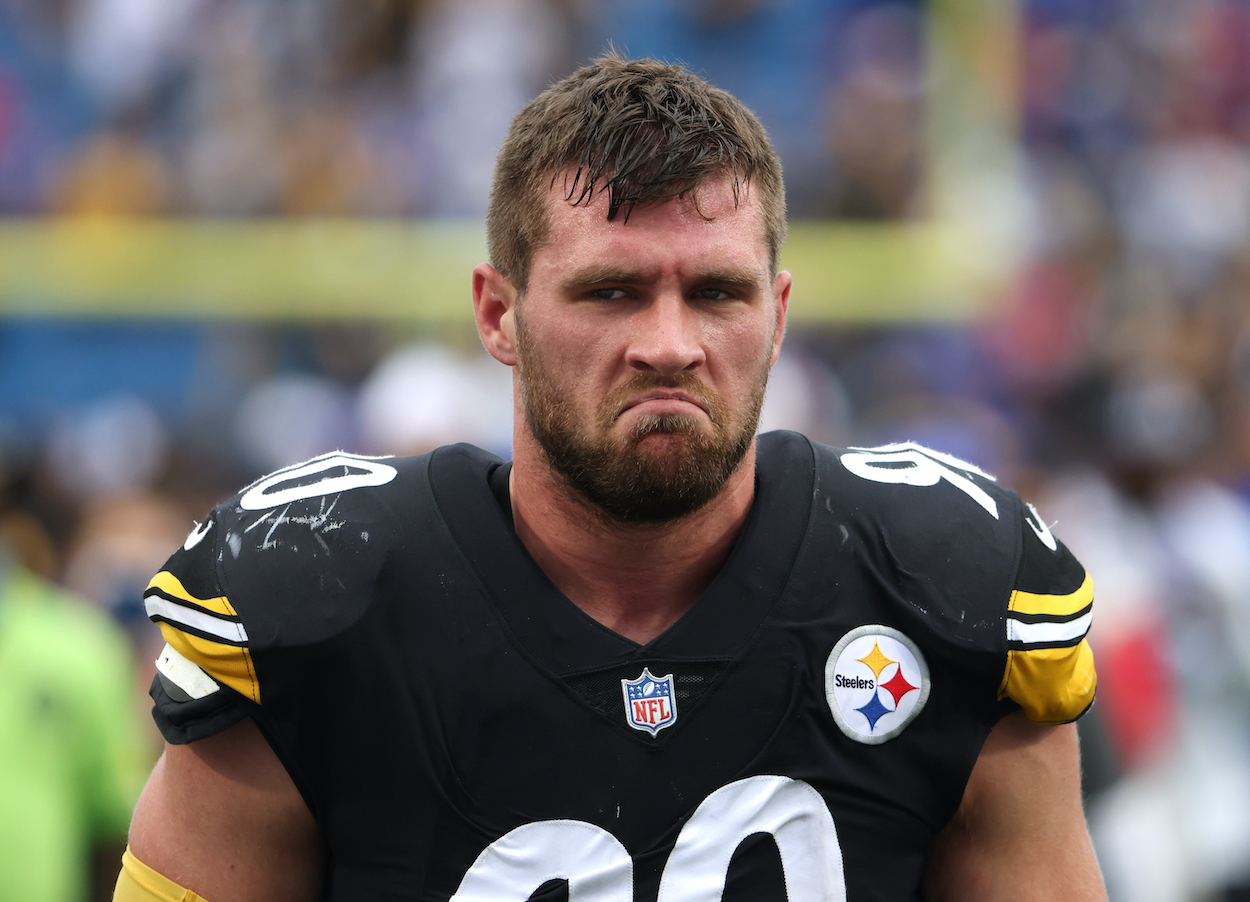 T.J. Watt Is Missing $10,000 From His Bank Account Thanks to the Most Expensive Joke He's Ever Told
T.J. Watt will be a little more careful of the jokes he tells after the NFL hit him with a $10,000 fine.
T.J. Watt became a very rich man last September when he signed a four-year, $112 million contract extension with the Pittsburgh Steelers to become the highest-paid defensive player in the NFL. He immediately lived up to the massive payday by tying Michael Strahan's single-season sacks record in 2021-22.
But speaking recently about the record, Watt told what he claimed was a joke about checking his phone during halftime of Pittsburgh's Week 18 game against the Baltimore Ravens, and that joke wound up costing him $10,000.
T.J. Watt joked about checking his phone at halftime to see if he broke Michael Strahan's record
A lot was on the line for Watt and the Steelers entering their Week 18 matchup against the Ravens. Not only did Pittsburgh need to win and get some help to clinch a playoff berth, but Watt also needed just 1.5 sacks in the game to break Strahan's long-standing record of 22.5 sacks in a single season.
The star outside linebacker got on the board early with a first-half sack, but he thought he had recorded two by halftime to break the record. After the second quarter wrapped up and Watt headed to the locker room, he got mixed reviews from teammates and coaches about whether the stat-keepers gave him two sacks.
In an appearance on the Dan Patrick Show in January, Watt claimed he hopped on his phone at halftime to check the official stats. That's when he read text messages from his group chat saying he still needed one sack to break the record.
Now, that's an issue because the NFL prohibits players from using their cell phones 90 minutes before kickoff until the end of the game. In another recent interview, Watt said his cell phone story was just a joke, but that joke cost him greatly.
Watt is missing $10,000 from his bank account thanks to his cell phone joke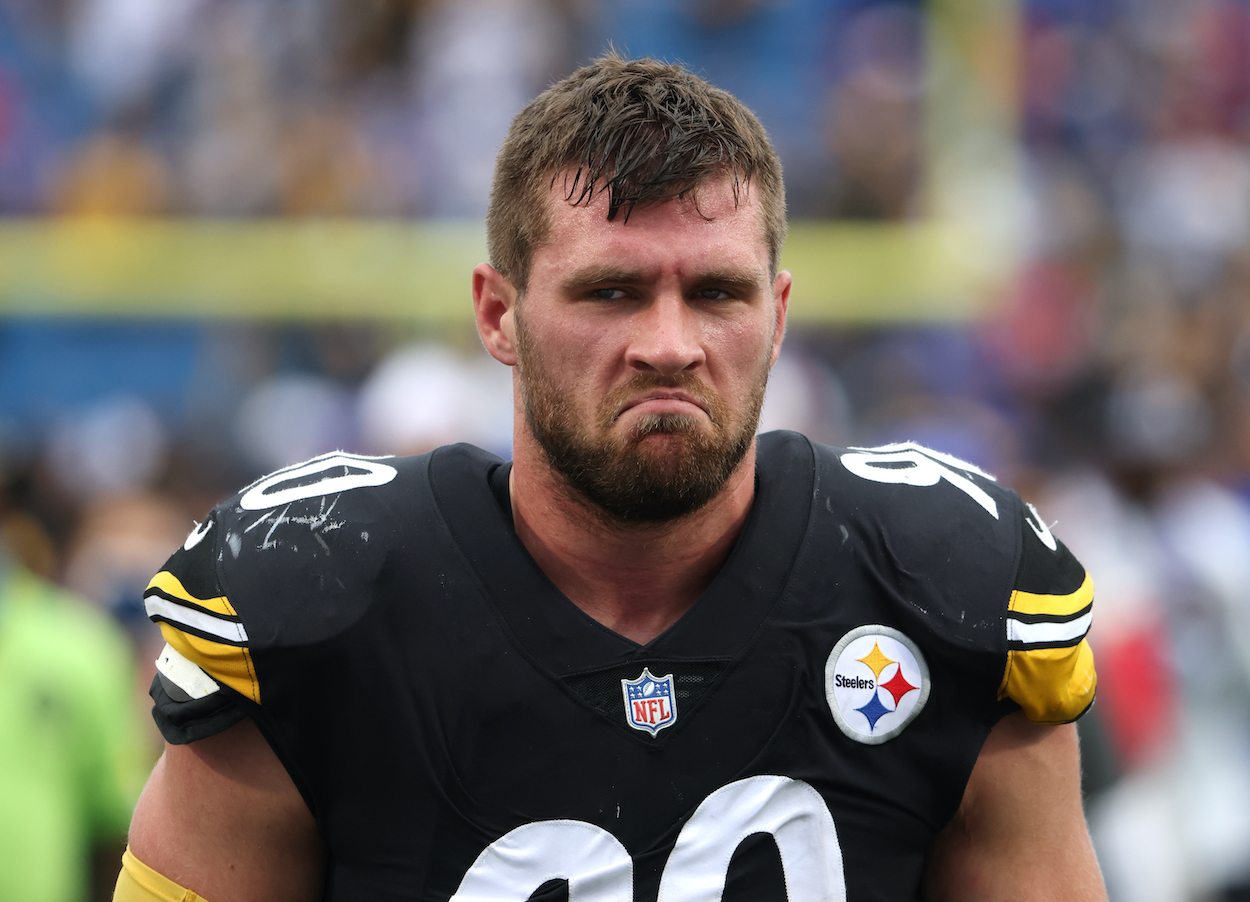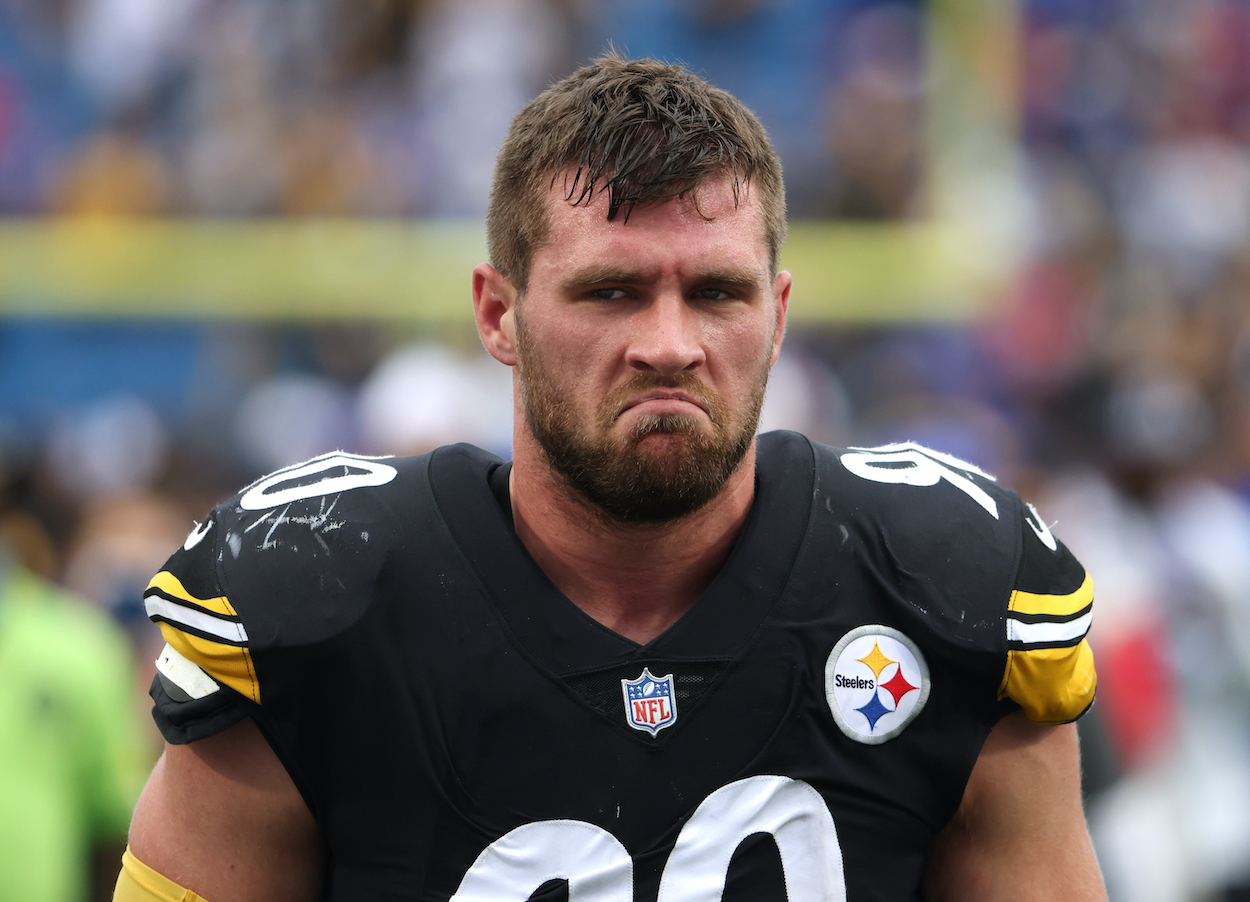 Watt appeared on the most recent episode of Barstool Sports' Pardon My Take podcast, and he explained his story on the Dan Patrick Show was nothing but a joke. But even if it was a joke, the NFL didn't exactly find it funny.
"I jokingly said that I checked my phone of halftime of the Baltimore game, and the NFL took it as a real saying and fined me $10,000," Watt said. "It's just one of those things where I'm allowed to have my phone on me at all 90 minutes before the game, or during halftime."
Watt said he puts his phone away 90 minutes before kickoff and never touches it until he retreats to the locker room after each game. If he truly was kidding and never used his phone during the game that day, it turned out to be the most expensive joke he's ever told.
The $112 million man should be just fine
A $10,000 fine would cripple most of us regular folk, but Watt was simply able to laugh about it after the fact. Maybe that's because of the $112 million contract he signed before the season, which includes $80 million in guaranteed money.
Watt's $10,000 fine represents just 0.0089% of his total contract. The LB earned more than $1.4 million per game in the 2021-22 regular season, so it's safe to say he won't be sweating too much over a measly $10,000.
Keep the jokes coming, T.J.
Like Sportscasting on Facebook. Follow us on Twitter @sportscasting19.