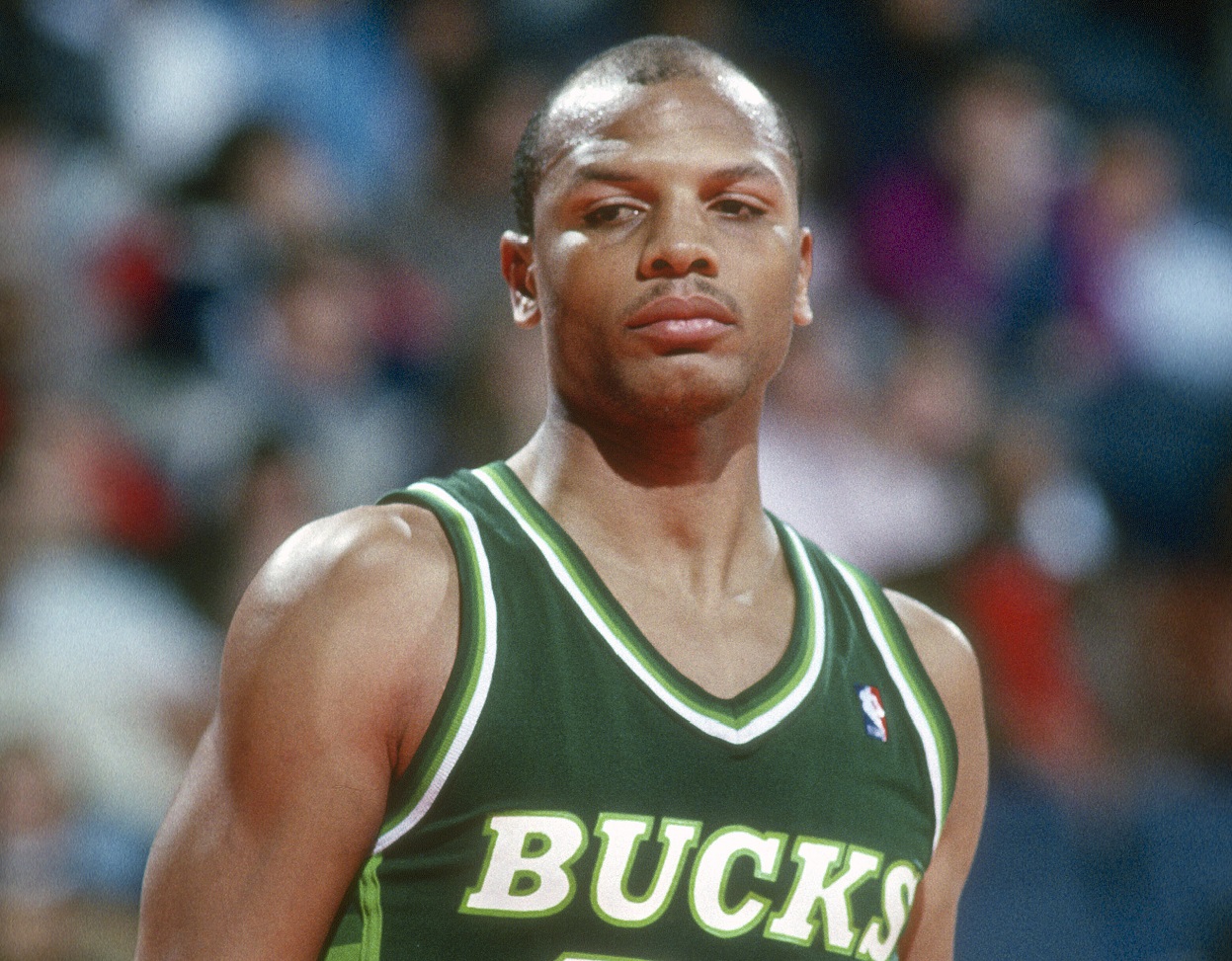 Terry Cummings, Underappreciated Milwaukee Bucks All-Star, Was the Only Player to Outscore Michael Jordan in the NBA Playoffs and So Much More
Most likely wouldn't guess that former Milwaukee Bucks star Terry Cummings was the only person to outscore Michael Jordan in a postseason series.
If asked to name an NBA All-Star who defeated Michael Jordan and the Chicago Bulls in the postseason, I'd guess that most people would start with Isiah Thomas, Larry Bird, or Shaquille O'Neal.
And, of course, all of those answers would be correct. Of Jordan's seven series losses in the NBA Playoffs, six came at the hands of one of those men and their All-Star pals.
Bird, Kevin McHale, and Robert Parish led the Boston Celtics to consecutive sweeps over Chicago in 1986 and 1987. Isiah, Joe Dumars, Dennis Rodman, and Bill Laimbeer led the "Bad Boys" Detroit Pistons knocked Jordan out of the playoffs three consecutive times from 1988 to 1990. And Shaq and Penny Hardaway's Orlando Magic bested the Bulls to ruin MJ's comeback from baseball in 1995.
Now, Jordan was still the leading scorer in each of those series. In fact, MJ was the top scorer in 36 of the 37 postseason series in which he played throughout his Hall of Fame career. Just not the first one.
And what NBA All-Star outscored and ousted Michael Jordan from his first-ever appearance in the postseason? That would be underappreciated former Milwaukee Bucks star, Terry Cummings.
Didn't see that coming, did you?
Terry Cummings was an NBA Rookie of the Year and an NBA All-Star in his first three years in the league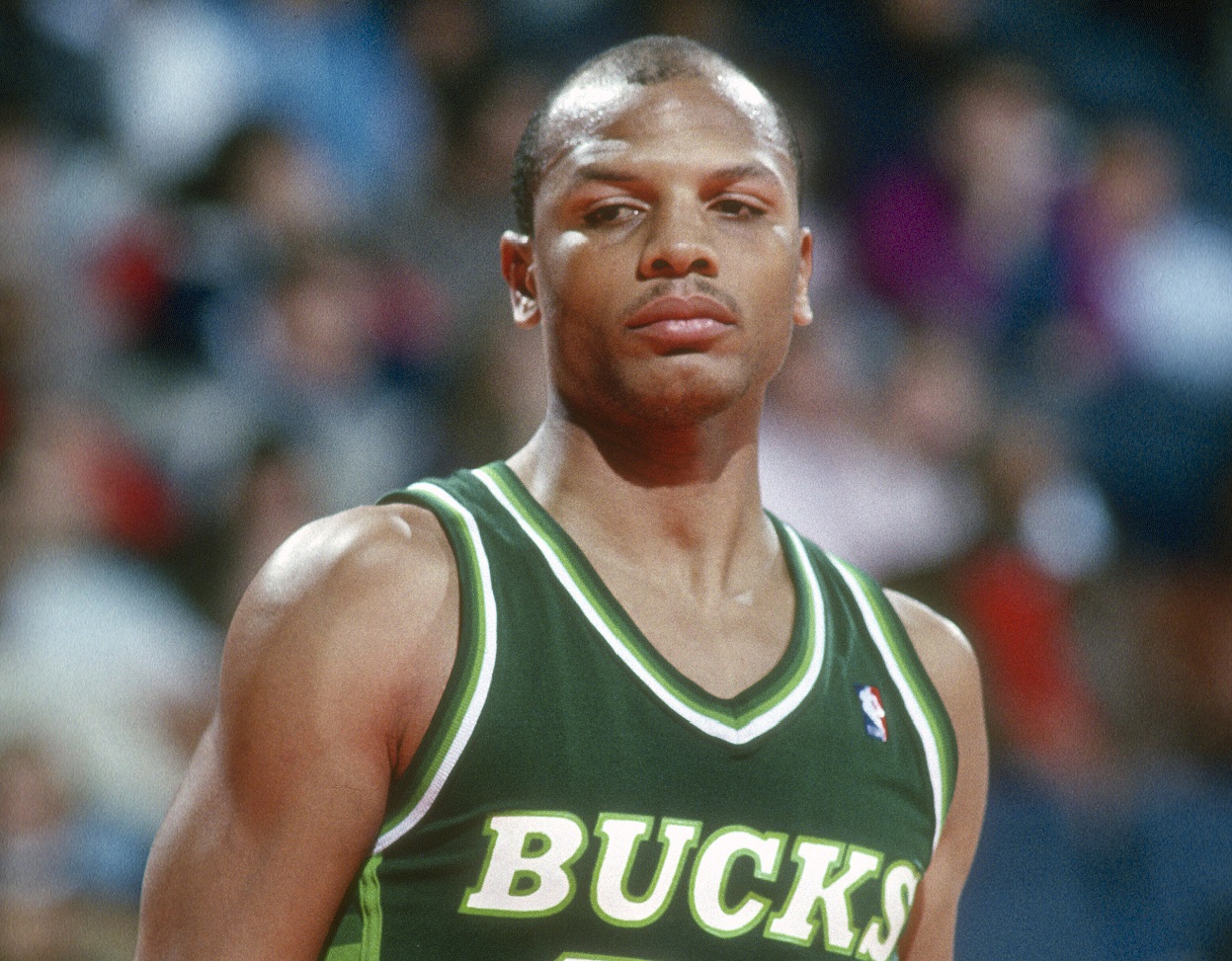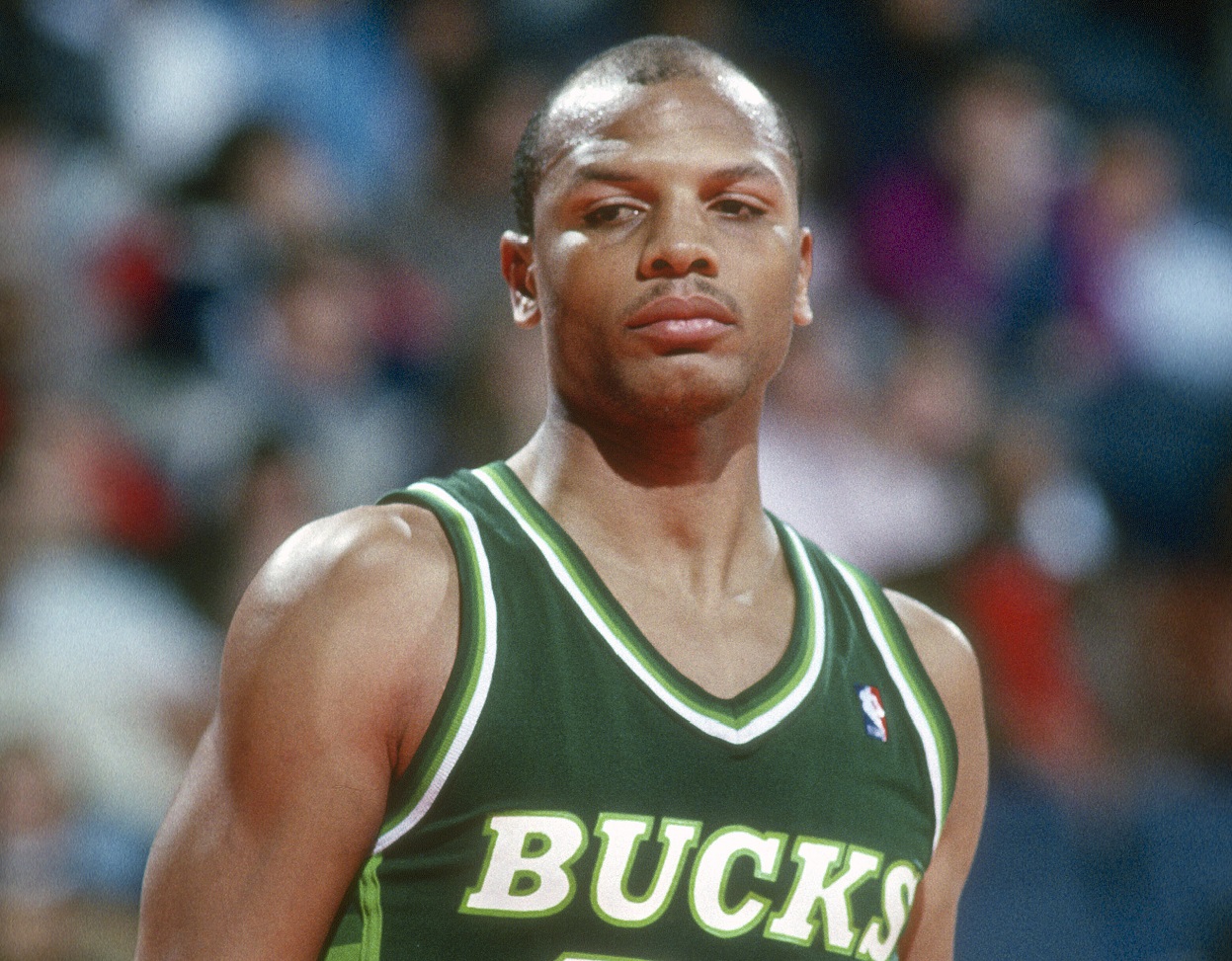 For those unfamiliar with Terry Cummings, the Chicago native stayed home to play his college ball at DePaul, where he averaged 16.4 points over three years before jumping to the NBA in 1982. That was the same year, of course, in which Jordan made a name for himself as a freshman at North Carolina, helping the Tar Heels to a national championship.
MJ's teammate and the real hero of that national title game, James Worthy, went No. 1 in the 1982 NBA Draft to the LA Lakers. But right behind him at No. 2 was Cummings, who was taken by the then-San Diego Clippers.
Cummings started 69 games in his first pro season and averaged 23.7 points and 10.6 rebounds to easily win NBA Rookie of the Year honors. Following a successful second season with the Clips in which he averaged 22.9 points, he was traded to the Bucks, with whom he was an All-Star in his first season with the franchise in 1984-85, which was Jordan's rookie season with the Bulls.
Cummings is the only player to outscore Michael Jordan in an NBA postseason series
Cummings was the team's leading scorer in his first season with the Bucks, which was no small feat as five-time All-Star Sidney Moncrief was still in his prime. But Cummings came in and helped the team to a 59-win season, averaging 23.6 points per game to help Milwaukee to the No. 2 seed in the Eastern Conference.
That set up a date with the seventh-seeded Bulls, who went 38-44, and Jordan, who averaged 28.2 points en route to winning his own Rookie of the Year trophy.
The Bucks took the first two games of the best-of-five series in Milwaukee, but the Bulls won Game 3 in a shootout. Cummings outscored Jordan by two points, 37-35, but Chicago got the victory by the same margin, 109-107. Cummings and Jordan again went at it in Game 4, each scoring 29 points, but Milwaukee took the game and the series with a 105-97 win.
Over the course of four games, MJ scored 117 points, which averages out to 29.3 points per game. Cummings scored 118 to come out at 29.5. Again, it is the only time during Jordan's career that he was outscored in a playoff series.
The Bucks were swept in the second round by the third-seeded Philadelphia 76ers. Another rookie from that famed 1984 draft class, Charles Barkley, was the second-leading scorer for the Sixers in that series, averaging 17.8 points per game.
He earned another All-Star nod and scored more career points than Scottie Pippen
Cummings played another four seasons with the Bucks and earned a second trip to the All-Star Game during the 1988-89 season, a campaign in which he averaged 22.9 points and 8.1 rebounds.
Ahead of the following season, he was traded to the San Antonio Spurs, with whom he played six years alongside David Robinson and averaged 14.4 points and seven rebounds. He rejoined the Bucks in 1995 and then bounced around the league for the remainder of his career, spending time with the Sonics, Sixers, Knicks, and Warriors. He retired in 2000.
In total, Cummings played 18 seasons in the NBA. And despite averaging in single digits for his final eight seasons, he still averaged 16.4 points for his career. With 19,460 points, he sits in 57th place on the NBA's all-time scoring list at the time of this writing. That's 520 points and seven spots ahead of Scottie Pippen, by the way.
Okay, so it's 12,832 points and 52 spots behind Michael Jordan, but Terry Cummings will always have that one point in that one postseason series about which to brag. And nobody can take that away from him.
Stats courtesy of Basketball Reference