NBA: Top 8 Players With the Most Career Assists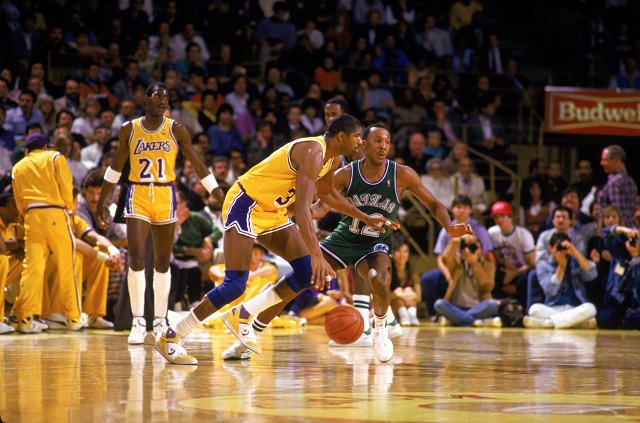 In basketball, an assist is given to a player for a pass that directly leads to a score by a field goal. Generally, point guards tend to earn the most assists of any position due to their primary role as a facilitator of the offense, but there are sometimes exceptions to the rule.
One of the most notable positions, the point forward, has occasionally sprung up over the years when taller, bigger players are also exceptionally gifted with passing and assume a majority of the ball-handling — the best example of this in today's NBA is LeBron James, who oscillated between primary ball-handler and main scorer during his tenure with the Miami Heat and the Cleveland Cavaliers.
But whether a team is led by a point guard or a point forward, a floor leader is one of the most indispensable members of a basketball team whose ability to control the tempo of a game can mean the difference between winning and losing in a tight game.
In recent years, NBA analysts and fans have noted that the NBA has seen a resurgence in point guard play led by veterans like Rajon Rondo, Chris Paul, and Mike Conley — not to mention newer players like Kyrie Irving, Stephen Curry, and John Wall. But does this new group of pass-first players have what it takes to overcome the greatest passers in NBA history? Here's a list of the top eight career assist-leaders of all time for a sense of the tall climb these younger players have in front of them if they wish to be among the best ever.
8. Gary Payton – 8,966 Career Assists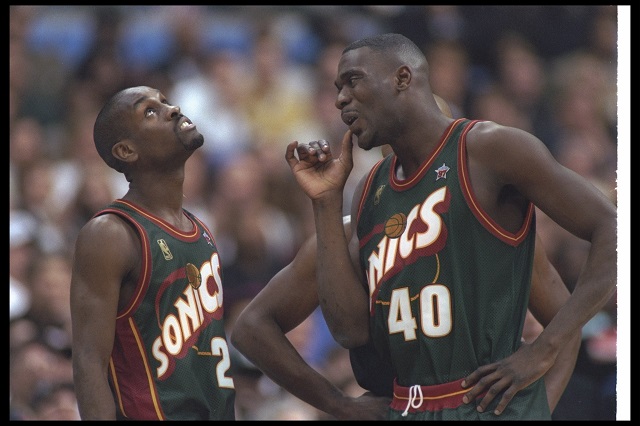 Starting off the list is Gary Payton, nicknamed "The Glove" — a name he acquired after playing lockdown defense on Kevin Johnson in the 1993 Western Conference Finals, which lead to his cousin telling Payton he was "holding Johnson like a baseball in a glove." Chosen with the second overall pick in the 1990 NBA Draft by the Seattle SuperSonics, Payton would soon establish himself as one of the greatest defense point guards to ever play the game, becoming the only point guard to ever win the NBA Defensive Player of the Year award.
Payton is also a one-time NBA champion, a nine-time all-star, a nine-time member of the NBA All-Defensive First Team, and was inducted into the Naismith Basketball Hall of Fame on September 8, 2013.
Payton is often considered one of the greatest all-around point guards to ever play the game — something that is evidenced by his rank at number eight on the all-time career assists list with 8,966 along with 21,813 points, good for number thirty on the all-time scoring list. Additionally, Payton also ranks number four on the list of career steal leaders with 2,445 — just below Michael Jordan.
7. Isiah Thomas – 9,061 Career Assists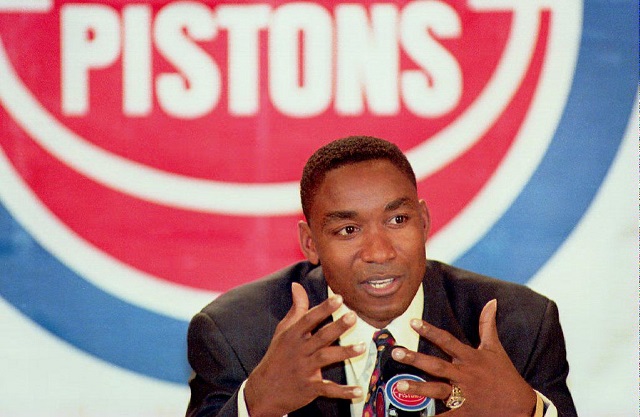 Isiah Lord Thomas III, nicknamed "Zeke," is considered one of the greatest point guards to ever play the game as a member of a championship Detroit Pistons team, nicknamed the "Motor City Bad Boys" for their physically aggressive, defense-oriented group of players. Chosen with the second overall pick in the 1981 NBA Draft, Thomas would earn a bid to the 1982 NBA All-Star Game and would be instrumental in building up the Pistons as championship contenders in the late 1980s.
During a career that spanned from 1981 to 1994 — entirely as a member of the Pistons — Thomas racked up 9,061 career assists en route to two NBA championships, an NBA Finals MVP, and twelve all-star appearances. Thomas was elected to the Basketball Hall of Fame in 2000 — his first year of eligibility.
6. Oscar Robertson – 9,887 Career Assists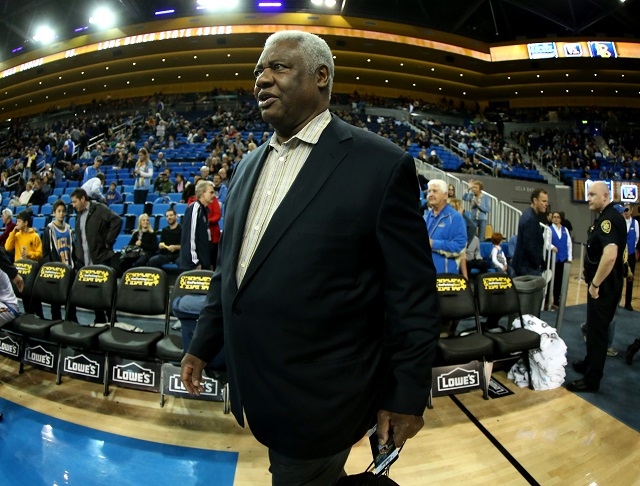 Oscar Palmer Robertson, nicknamed "The Big O," is the all-time NBA leader in triple-doubles and was also the only NBA player to ever average a triple-double for an entire season. Drafted with the number one overall pick in the 1960 NBA Draft by the Cincinnati Royals, Robertson played with the Royals from 1960 to 1970 before being traded to the Milwaukee Bucks, where he retired after the 1974 season.
During his career, Robertson was a one-time NBA champion, one-time NBA MVP, and a twelve-time all-star. Robertson was inducted into the Naismith Memorial Basketball Hall of Fame in 1980 and is considered one of the greatest players to ever play the game.
Despite Robertson's remarkable consistency as a scorer, rebounder, and passer, he still managed to lead the league in assists during seven different seasons. With a career total of 9,887 assists, Robertson ranks sixth on the list of all-time assist leaders and scored over 40 points 77 different times during regular season games.
5. Magic Johnson – 10,141 Career Assists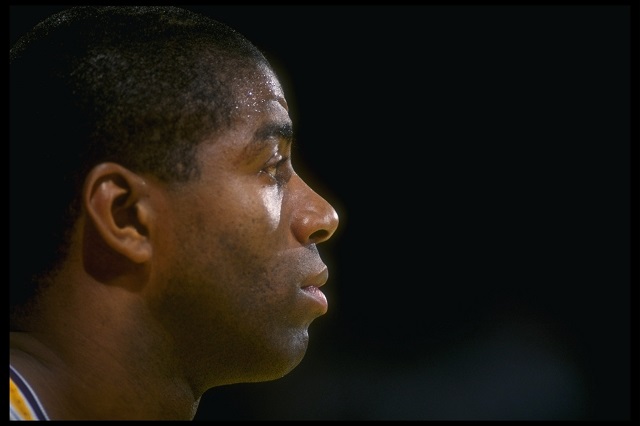 Los Angeles Laker legend Earvin "Magic" Johnson, Jr., was chosen with the number one overall pick in the 1979 NBA Draft and remained a Laker for his entire career. An immediate sensation, Johnson was named an All-Star Game starter and led the Lakers to the finals, where he was named NBA Finals MVP after an epic 42 point, 15 rebound, 7 assist, and 3 steal game, making him the only rookie to ever win the Finals MVP.
Johnson would go on to be a five-time NBA champion, three-time NBA Finals MVP, three-time NBA MVP, and be voted to the NBA All-Star game twelve times, among many other accomplishments. Johnson was enshrined in the Basketball Hall of Fame in 2002.
Unfortunately for Johnson, the problems surrounding his announcement that he had contracted HIV impacted the limitless potential he could have had in the statistical record books. Despite several lost seasons and retirements, not to mention the impact of the illness both physically and emotionally, Johnson still managed to dish out 10,141 career assists, good for number five on the all-time list. And if it weren't for HIV, he may have come very close to the all-time record for assists — not to mention earning several more championships.
4. Mark Jackson – 10,334 Career Assists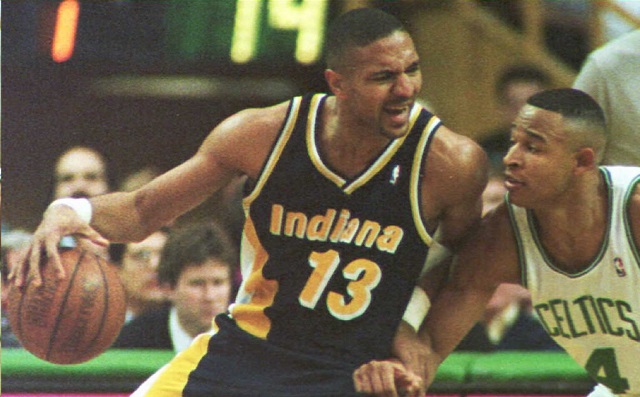 Recently back in the broadcast booth after enjoying a brief but successful stint as the head coach of a young Golden State Warriors team, Mark Jackson was no slouch as a player himself, as the number four assist leader of all time.
Chosen with the 18th pick in the 1987 NBA Draft by the New York Knicks, he teamed with Patrick Ewing and Charles Oakley in the late 1980s and early 1990s before being traded to the Los Angeles Clippers after the 1991-1992 season. From there, Jackson experienced a career as somewhat of a journeyman — albeit a supremely talented one — with stints on the Indiana Pacers (twice), Denver Nuggets, Toronto Raptors, Utah Jazz, and Houston Rockets.
Beyond the assists and the coaching, Jackson is also notable for prompting a rule change, sometimes referred to as the "Mark Jackson Rule," in which offensive players are only allowed to back down a defense player with their back-to-the-basket for five seconds before incurring a penalty. This was due to Jackson's penchant for backing down opposing point guards for a majority of the shot clock. Jackson is also well-known for the use of a tear drop which has become an increasingly popular tool in recent years for smaller guards to shoot over a larger defenders.
3. Steve Nash – 10,335 Career Assists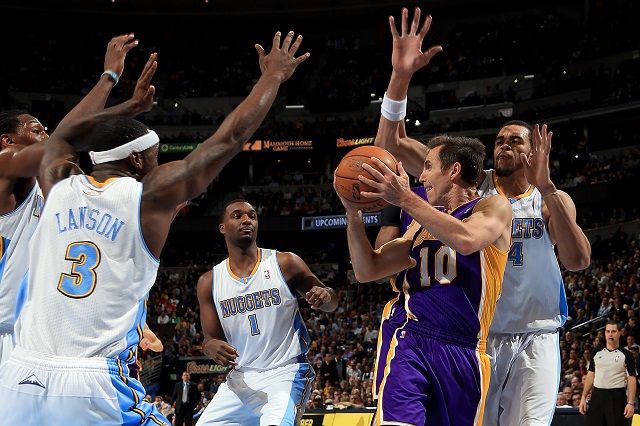 The Most recent active assist leader to wind up on the all time list, Steve Nash was chosen with the fifteenth overall pick by the Phoenix Suns, but struggled with low playing time due to playing behind established point guards Kevin Johnson, Sam Cassell, and later, Jason Kidd.
But after being traded to the Dallas Mavericks in 1998, Nash's potential was quickly made apparent as his numbers rose to elite levels before his return to the Suns in 2004, where he put up the best numbers of his career en route to two NBA MVP Awards as the floor general for the fast-paced Suns.
Officially retired after an injury-filled stint with the Los Angeles Lakers that everyone would rather forget, Nash never managed to climb to the very top of the all-time assist leaders, which once seemed very possible. Still, Nash's 10,335 career assists put him at the number three all-time leader in assists, but for a player that has often been favorably compared to John Stockton, it's disappointing that injuries prevented Nash from rising to his sky-high potential.
2. Jason Kidd – 12,091 Career Assists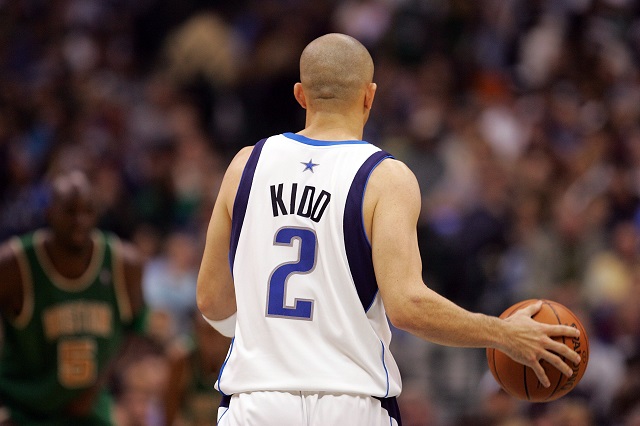 Jason Kidd was one of the most balanced players to ever play the game, as a strength in rebounding on top of scoring and passing made him a regular triple-double threat. Selected with the second overall pick in the 1994 NBA Draft by the Dallas Mavericks, he would go on to earn Rookie of the Year honors before being traded to the Phoenix Suns in 1996, where he would rise to the NBA's elite. After being traded to the New Jersey Nets in 2001, Kidd would guide the young team towards title contention before returning to the Mavericks once again in 2008 and finally winning his first championship in 2011.
Kidd's career assist mark of 12,091 puts him 1,757 assists ahead of Jackson and 1,813 assists ahead of the Nash — who was, until his announcement this year, the closest active player on the list. While Nash had been on track to overtake Kidd's record in previous years, injury woes have made it a long-shot for him to reach Kidd, and it appears that Kidd will remain at number two on the all-time list for the foreseeable future.
Like the No. 1 assist leader on this list, Kidd was also a master pickpocket, with 2,684 steals in his career, good for number two on the all-time list of steal leaders.
1. John Stockton – 15,806 Career Assists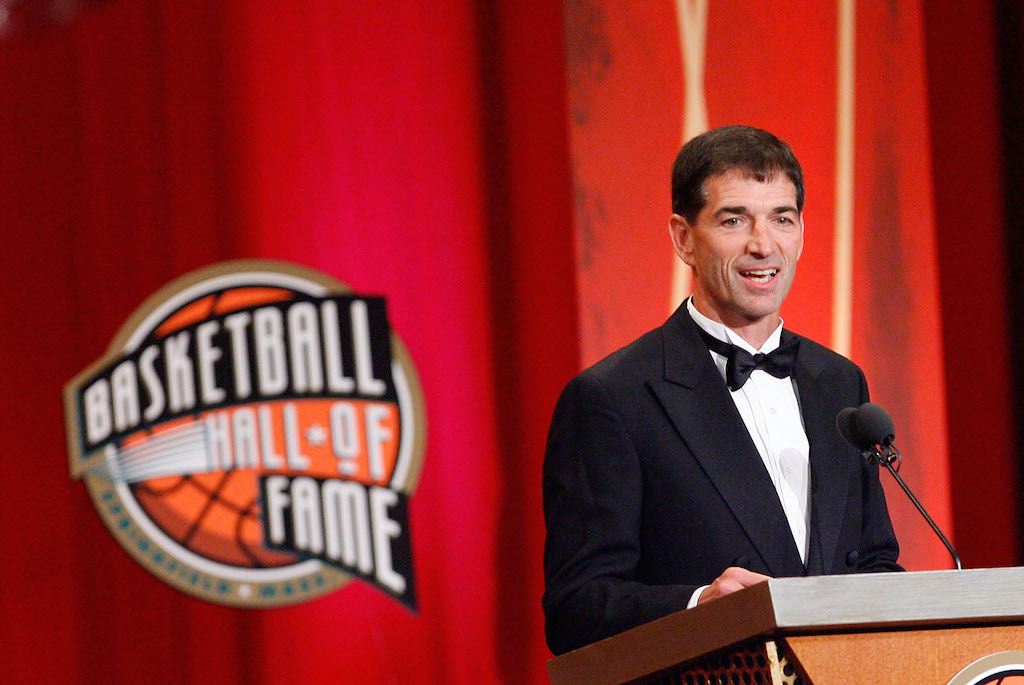 Considered one of the greatest pure point guards to ever play the game, John Stockton was drafted by the Utah Jazz with the sixteenth overall pick in the 1984 NBA Draft and played his entire career with the team — a career that spanned nearly two decades, from 1984 to 2003. During that time, Stockton was a ten time all-star, led the league in assists nine times, and led the league in steals twice. Stockton was elected to the Naismith Memorial Basketball Hall of Fame in 2009.
Stockton's 15,806 career assists is seen by many sports fans as one of the most untouchable sports records in any sport. His assist record puts him 3,715 assists ahead of Kidd's total at number two and a whopping 7,282 ahead of Andre Miller — the closest active player on the list. On top of his legendary assist total, Stockton's steal total — 3,265 — is also good for number one by a huge margin and is possibly even tougher to break than his assist total.
Statistics courtesy of Basketball Reference.