The Biggest Hotheads in Major League Baseball, 2000-Present
It doesn't take long for these MLB stars to blow their tops. Here's a look at the biggest hotheads in the game.
Bad blood and flaring tempers have been part of baseball since its inception. In fact, there are so many well-known hotheads throughout the history of the game, it's hard to keep them straight. So we took a step away from the most legendary tantrum-throwers — Billy Martin, Lou Piniella, etc — and decided to focus on the players in the current millennium who have been most likely to blow their tops. Here's a look at the biggest hotheads in the MLB, from the year 2000 to today. (And see page 12 to check out which player said: "If you need me to fight the guy, I'll fight the guy.")
1. Ivan Rodriguez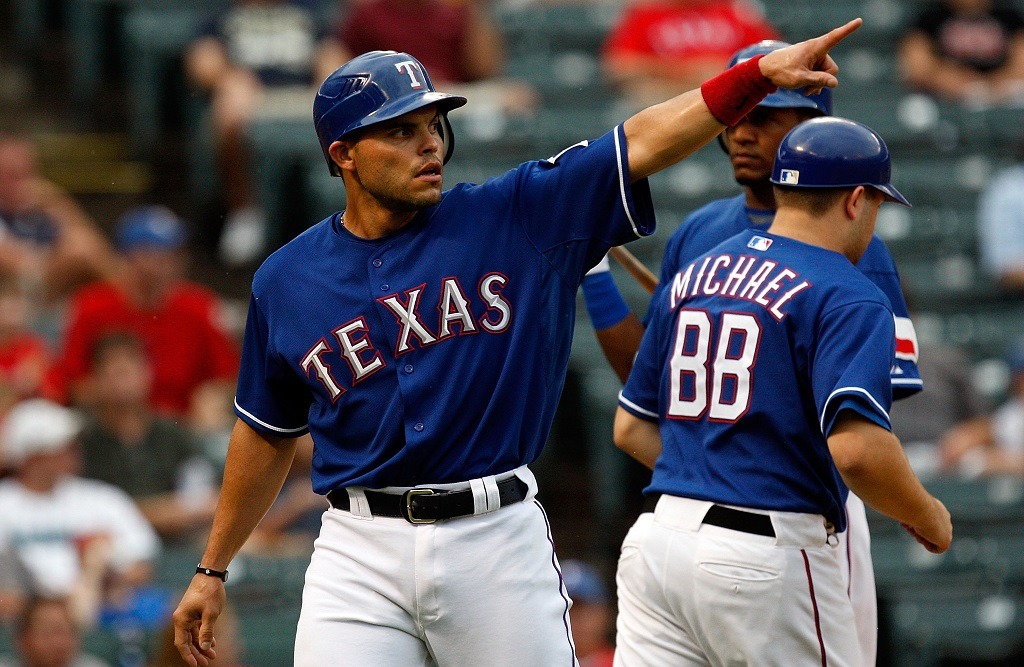 Right up to the day he hung up his catcher's gear in 2012, "Pudge" was known for the amount of emotion he left on the field. In fact, most of his career highlights showcase his impassioned nature. It's also well-chronicled how hot-blooded Rodriguez was. His quick, negative reactions often got him into trouble, even ejected from games or suspended. In some cases, like when he started a bench-clearing brawl after a shoving match with Torii Hunter in 2008, Rodriguez was also fined for his ill-tempered reactions.
Next: This player even fights with his own teammates …
2. Yasiel Puig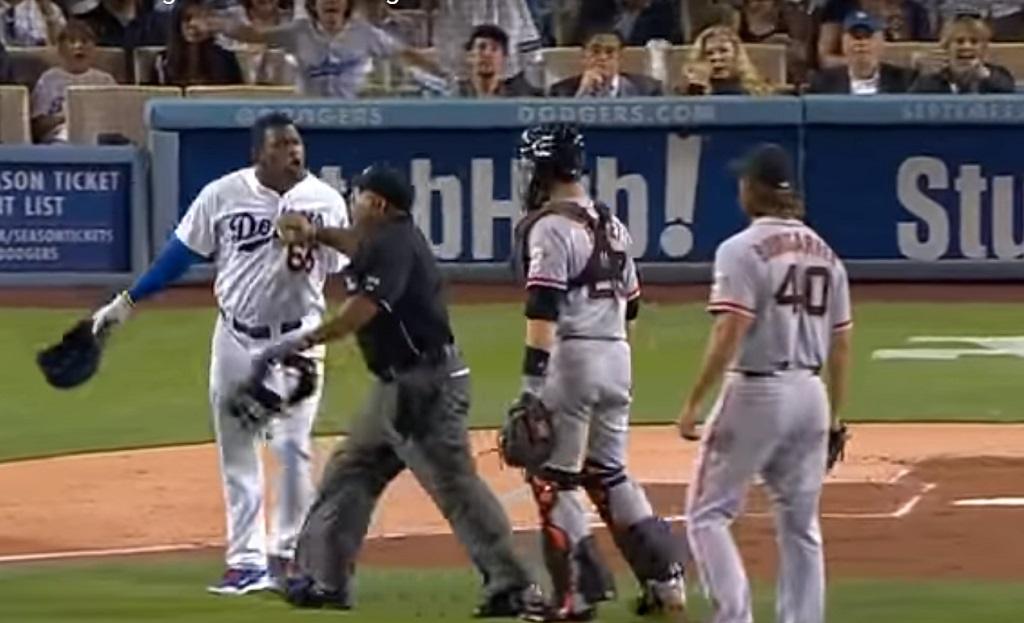 The Los Angeles Dodgers outfielder is best known for his spats with Madison Bumgarner. But the Giants southpaw isn't the only person that can make Yasiel Puig's blood boil. In fact, Puig's explosive nature has even gotten him into trouble in his own clubhouse. Rumors have swirled for years he has physically fought with a few of his Dodgers teammates. Perhaps the most interesting altercation occurred when former Dodgers pitcher Zack Greinke threw Puig's suitcase into the street, and the two men had to be restrained.
Next: The origin of rage …
3. Grant Balfour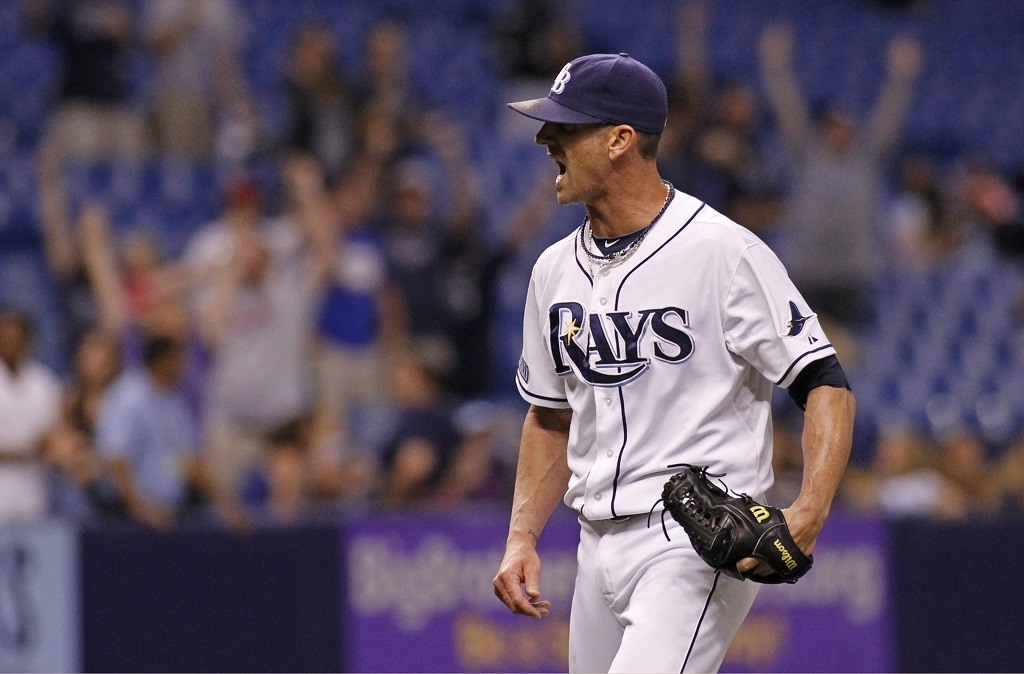 You can't talk about hotheads in any professional sports without talking about former MLB pitcher Grant Balfour. The closer epitomized using foul language on the mound in order to pump himself up, to the point that fans gave his antics their own nickname: Balfour Rage. During Game 3 of the ALDS in 2013, Balfour — then with the Oakland A's — let his angry verbiage fly a little too loudly and ended up in an expletive-laced shouting match with Tigers designated hitter Victor Martinez.
Next: One of the biggest hotheads currently playing the game …
4. Manny Machado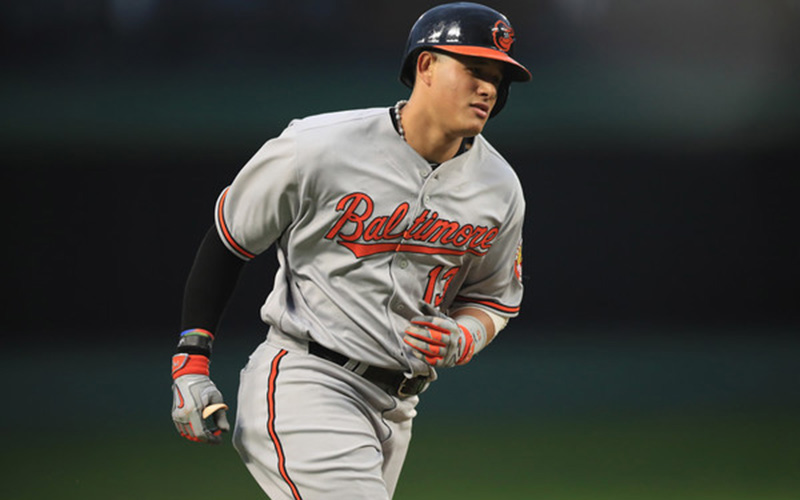 As far as active players go, Manny Machado is far and away one of the most ill-tempered guys at the ballpark. He has charged pitchers on the mound after being beaned, argued with infielders over how hard he was tagged, and gotten ejected for fighting with plate umpires. The league handed him a five-game suspension in 2014 after he got frustrated during an Orioles-A's matchup and threw his bat down the third base line, resulting in a bench-clearing scuffle.
Next: One of the foulest mouths to ever take the mound …
5. John Rocker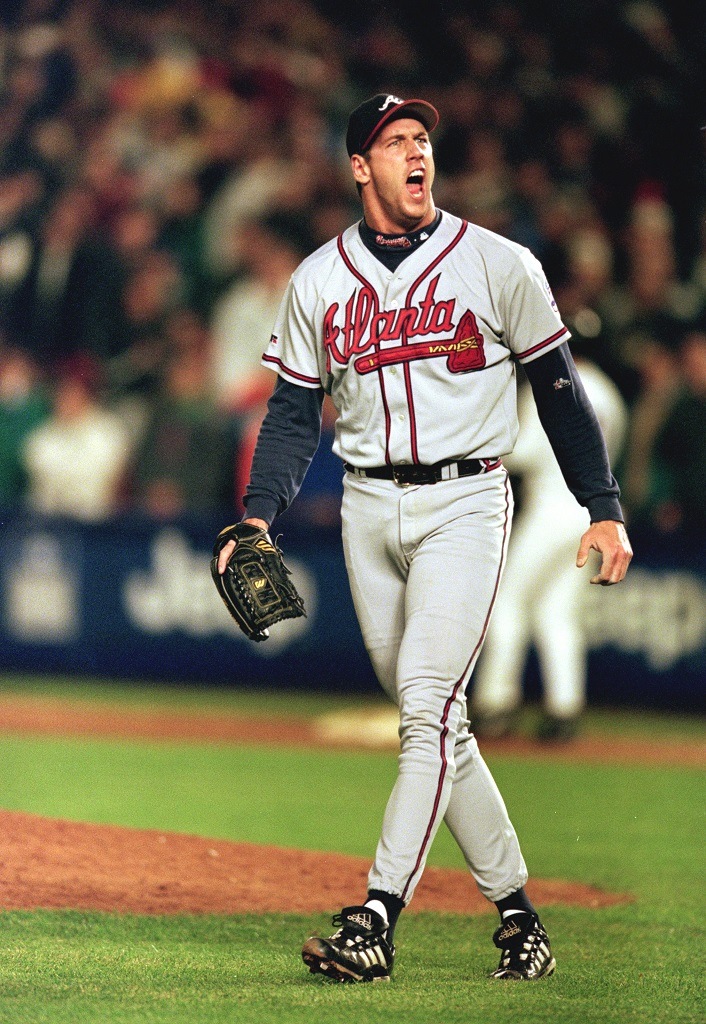 This Atlanta Braves pitcher is known less for his dominance on the mound and more for his outrageous in-game personality and fiery commentary. His pension for channeling his anger into trash talk got him in trouble with opposing players, Mets' fans, and most famously, the league. In fact, Rocker was right in the spotlight at the turn of the millennium after racist, homophobic, and otherwise despicable commentary he made in a Sports Illustrated interview in late 1999. Major League Baseball suspended Rocker for 73 games, fined him $20,000, and ordered him to undergo sensitivity training.
Next: More from the bullpen …
6. Jonathan Papelbon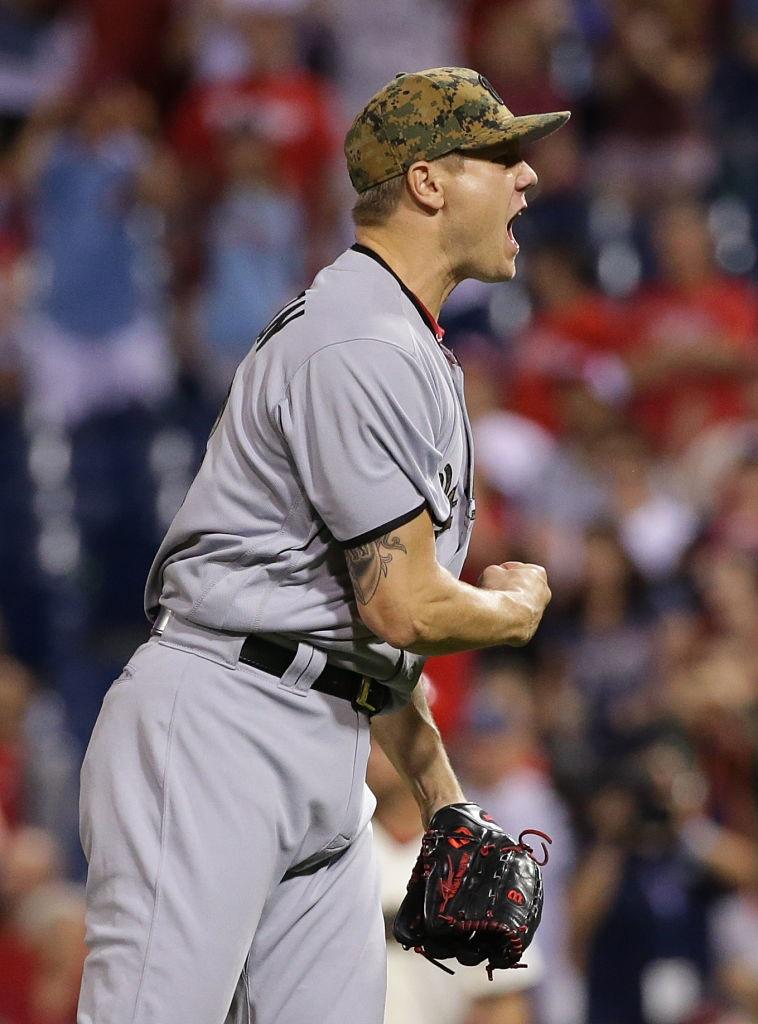 Calling closer Jonathan Papelbon an intense individual is an understatement. On the mound during his heyday, he would seem so focused he wouldn't even blink. (Thanks FOX Sports for all those scary close-ups of his game face during the postseason.) But if someone rubbed Papelbon the wrong way ever so slightly, he would erupt. He fought with opposing batters, umpires, and even his own teammates. We all remember his brief stint with the Nationals when he choked Bryce Harper, right?
Next: Speak of the devil …
7. Bryce Harper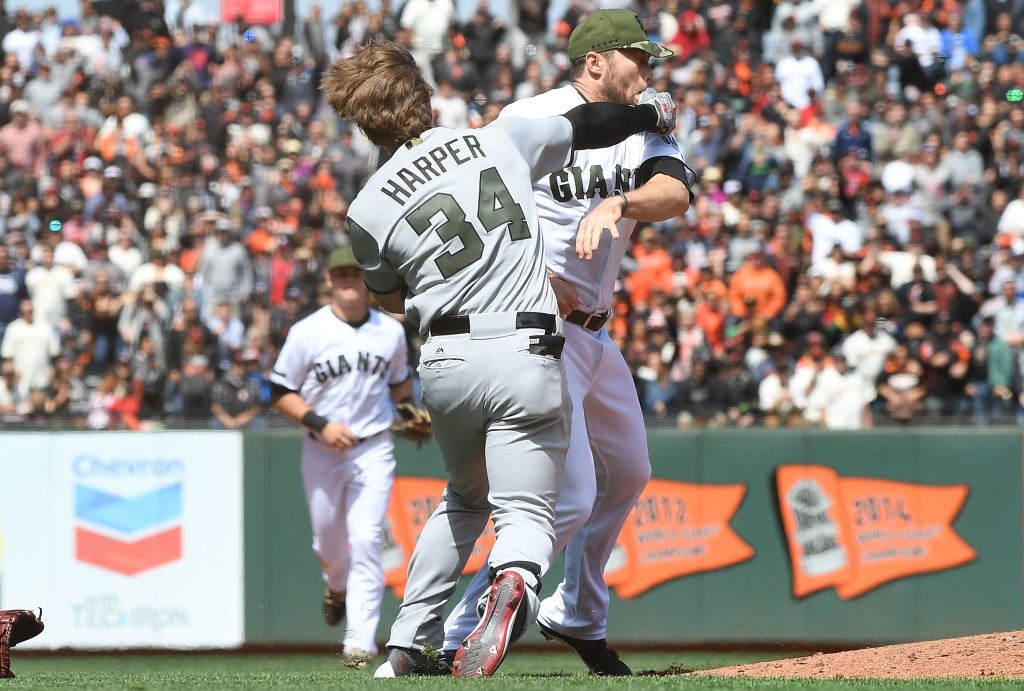 Bryce Harper, even with his 2018 slump, is one of the best players currently in the game. In fact, he has been since he entered the league as a 19-year-old. But he's also developed a reputation for not keeping his emotions in check. Outside of the Papelbon incident, Harper has cursed at umpires for calls he doesn't like and squabbled with players on the opposing team. He made highlight reels everywhere during the 2017 MLB season when he charged the mound and exchanged punches with Giants pitcher Hunter Strickland.
Next: And while we're on that subject …
8. Hunter Strickland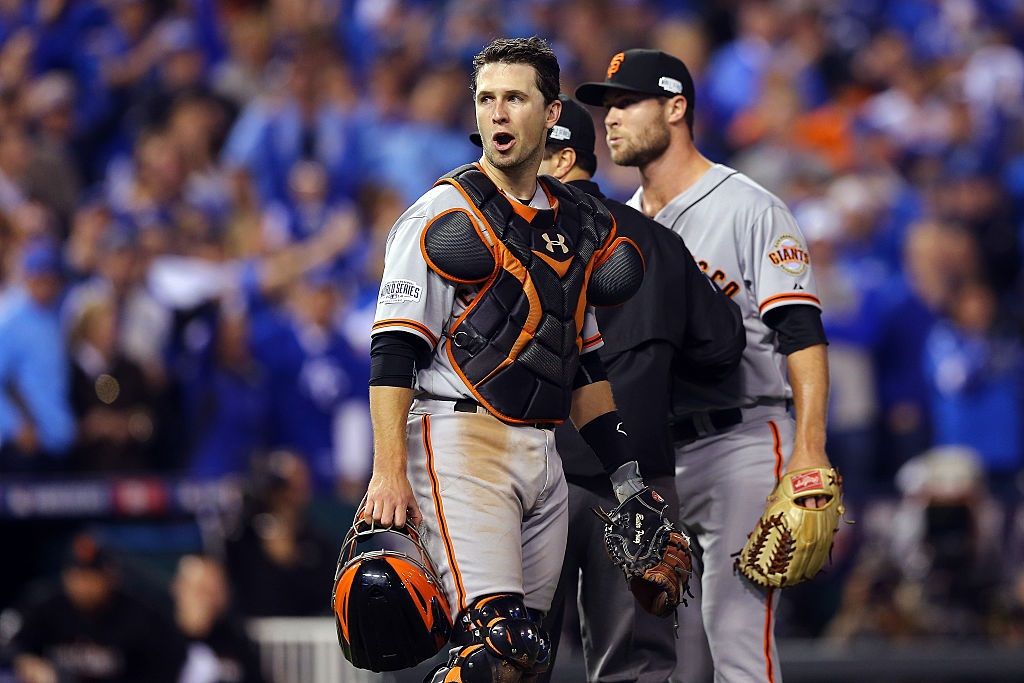 Hunter Strickland's altercation with Bryce Harper wasn't a random act of anger. The Giants pitcher hadn't gotten over Harper hitting bombs off of him in the postseason a whopping three years before! Strickland's inability to let matters slide has resulted in many of his meltdowns — some of which have cost his team dearly. Like when he got so frustrated after a blown save that he punched a whiteboard with his pitching hand and had to go on the DL, putting the Giants already-thin bullpen in jeopardy.
Next: Speaking of not letting things go …
9. Rougned Odor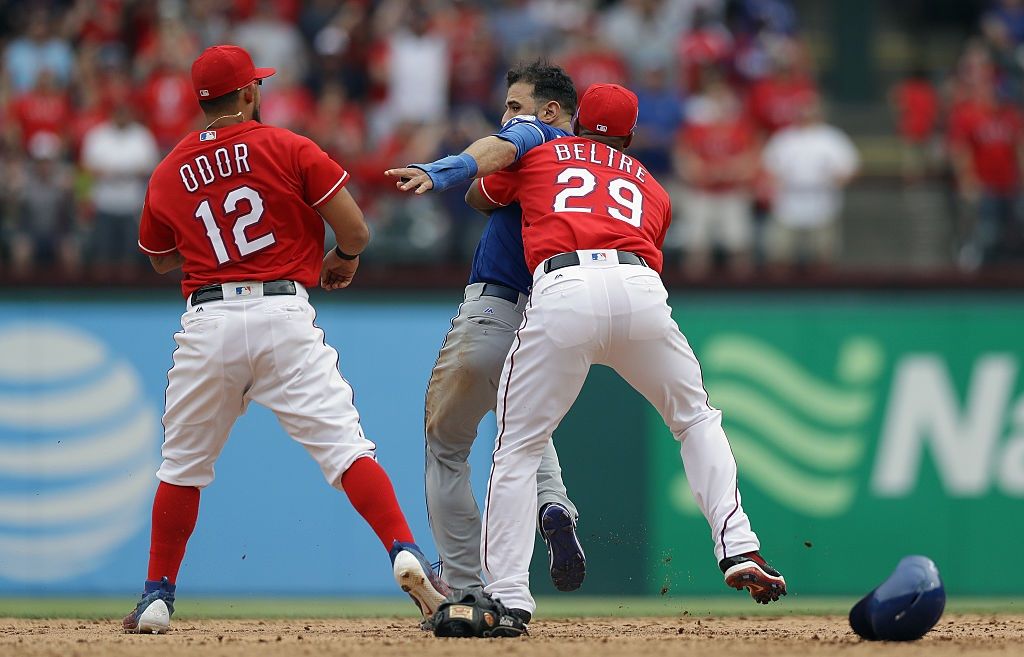 Not unlike Hunter Strickland, Texas Rangers infielder Rougned Odor is like an elephant — he never forgets. So when it comes to the Rangers' on-going rivalry with Jose Bautista and the Toronto Blue Jays, Odor is right in the fray. Of course, his most notable hotheaded moment was when he slugged Bautista square in the face and started a bench-clearing brawl.
Next: Fights in pinstripes …
10. Alex Rodriguez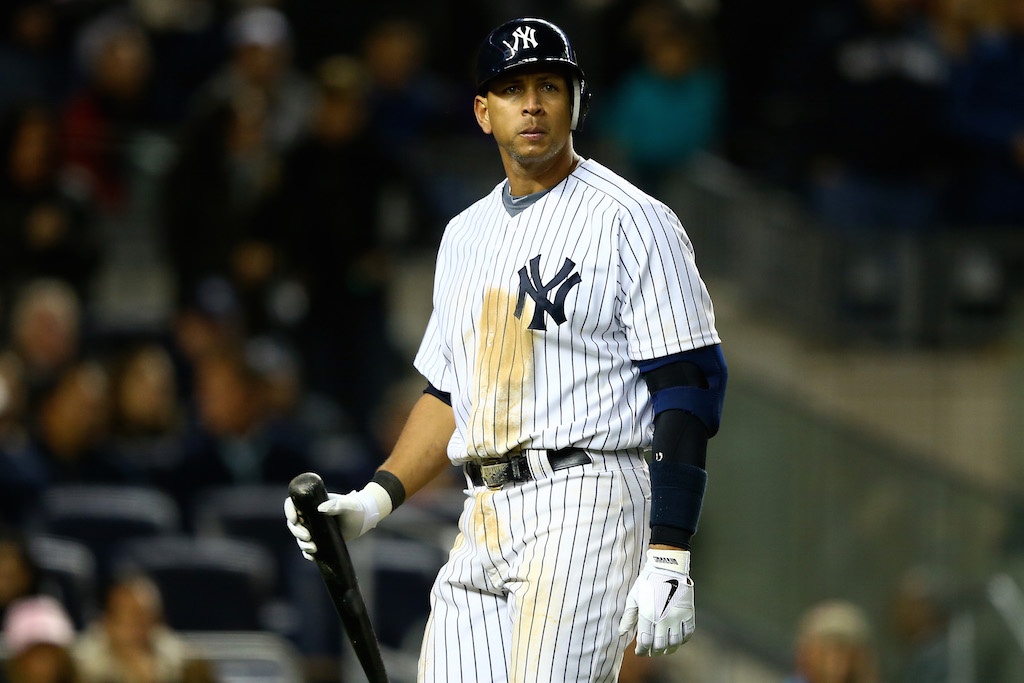 According to former Yankees' skipper Joe Torre, the atmosphere surrounding Alex Rodriguez was never good. So perhaps it's no surprise the New York infielder had a bad temper to match it. Among the rumors that A-Rod didn't get along very well with his Yankees teammates, Rodriguez most noticeably got into tussles with opposing pitchers. He memorably started cursing at Red Sox pitcher Bronson Arroyo before getting into a shoving match with catcher Jason Varitek. The Rodriguez-Varitek fight — and the bench-clearing brawl that followed — is regarded as the incident that fueled the modern-day Boston-New York rivalry.
Next: Here's how to not channel your in-game anger …
11. Armando Benitez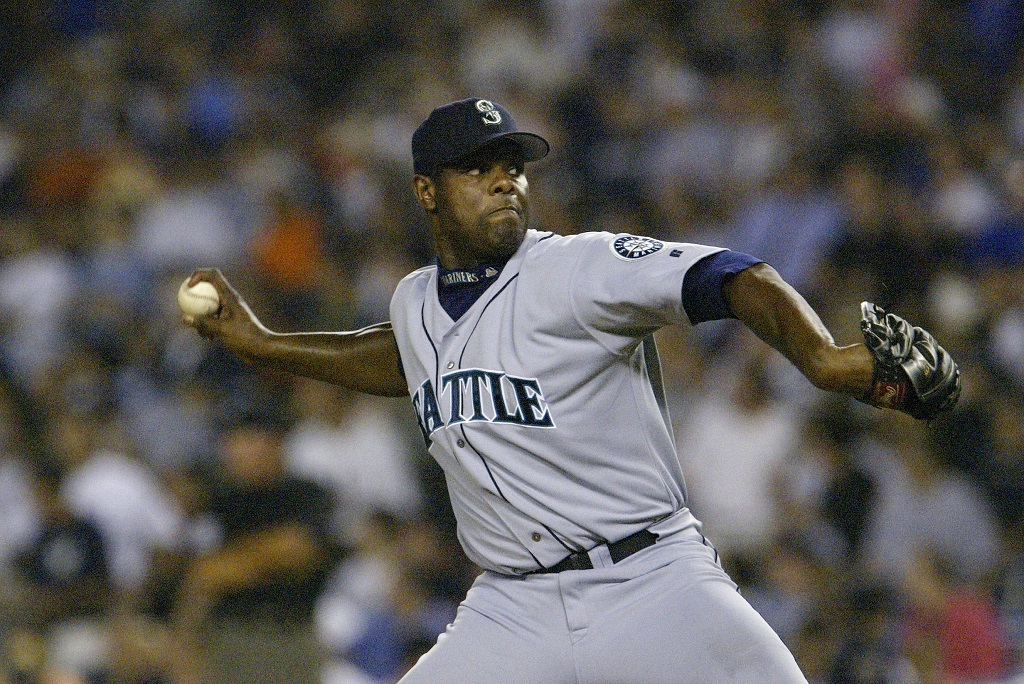 Benitez's legacy as a closing pitcher is that he blew a ton of saves for whichever team he was on. (And trust us, there were quite a few teams.) And when he had woes on the mound, he very visibly showed his frustration and anger. What was worse, was Benitez would take his bad temper out on the opposing team by beaning batters. Many a-beanball that left Benitez's glove resulted in the mound being charged.
Next: From pitcher to catcher …
12. A.J. Pierzynski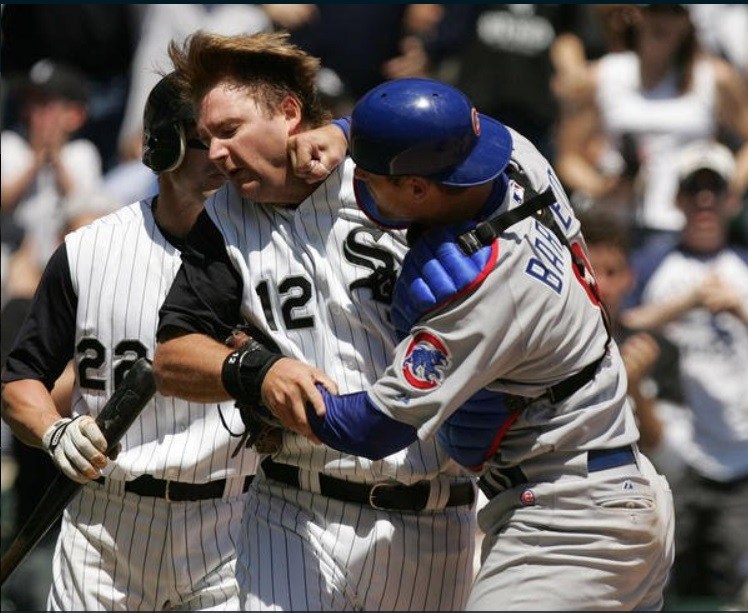 It's possible A.J. Pierzynski liked fighting more than he liked being a professional catcher. He built his career on being the villain, so much so that his own teammates often didn't like him. (It was reported while Pierzynski was with the Red Sox that teammates went to the front office to complain about him.) Many players and fans see the punch he received from Cubs catcher Michael Barrett during a Cubs-White Sox game in 2006 as poetic justice.
Next: Sticking with the Cubs for a second …
13. Carlos Zambrano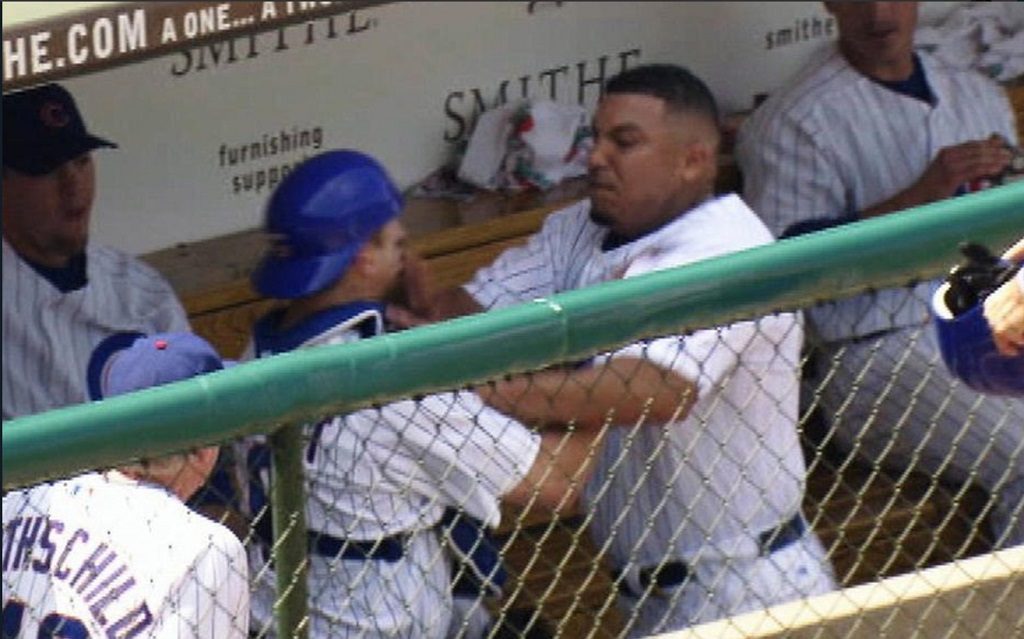 There may not be a player in the history of the MLB with as short of a fuse as Carlos Zambrano. And his fragile temperament made the Cubs' clubhouse a hostile, if not downright dangerous, place to be in. Zambrano was caught on multiple occasions by TV cameras fighting with teammates in the dugouts — which only leads us to believe the fights were even worse when the cameras weren't there. Zambrano also famously fought with skipper Lou Piniella, who was notoriously hot-blooded himself.
Next: More bad tempers in the Bronx …
14. Roger Clemens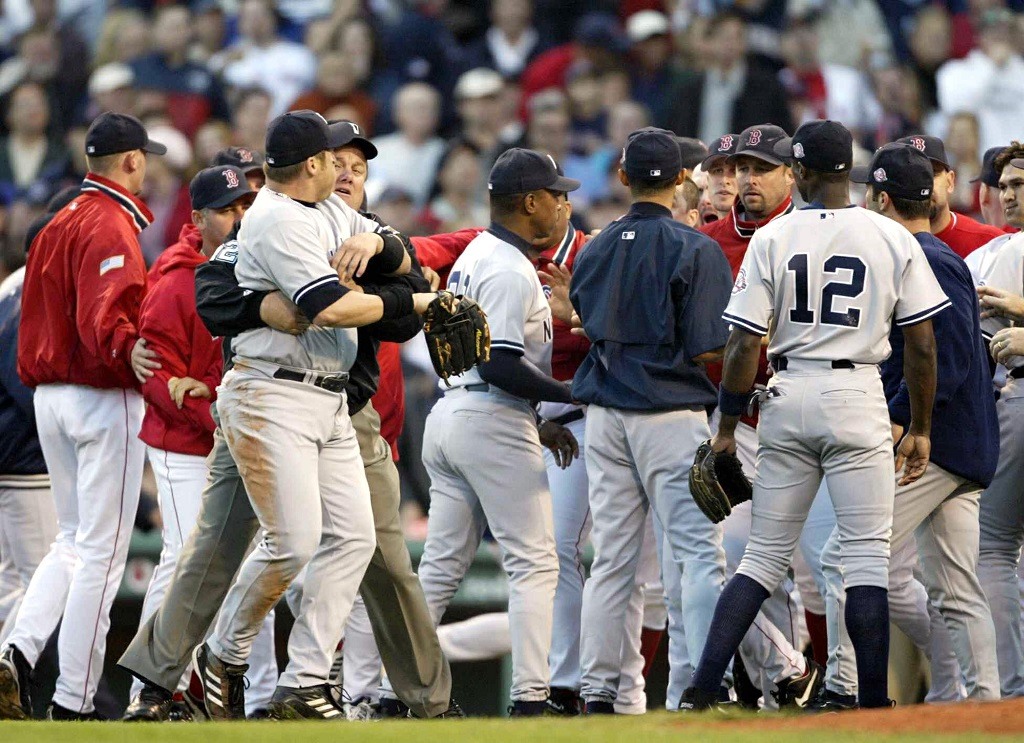 The pitcher fought with anyone and everyone — opposing batters, coaches, reporters, you name it. He was also not opposed to beaning batters he didn't like and did so with regularity like he did to Mets catcher Mike Piazza. One of their most memorable scuffles came during the 2000 Yankees-Mets World Series when Piazza's bat shattered on a pitch off of Clemens, and Clemens threw a piece of the bat in Piazza's direction at first base. Not surprisingly, the benches cleared after that maneuver.
Next: More anger from the mound …
15. Eric Gagne
Gagne was another guy during his pitching days who exuded a lot of emotion on the diamond. And when he wasn't visibly celebrating a successful couple of innings out on the mound, he was getting into fights with the batters he faced. Although his temper flared against a number of teams, Gagne's most notable tussles during his time with the Dodgers came against the Giants and was a big contributor to the bad blood between LA and San Francisco in the early 2000s.
Next: Speaking of the Giants …
16. Barry Bonds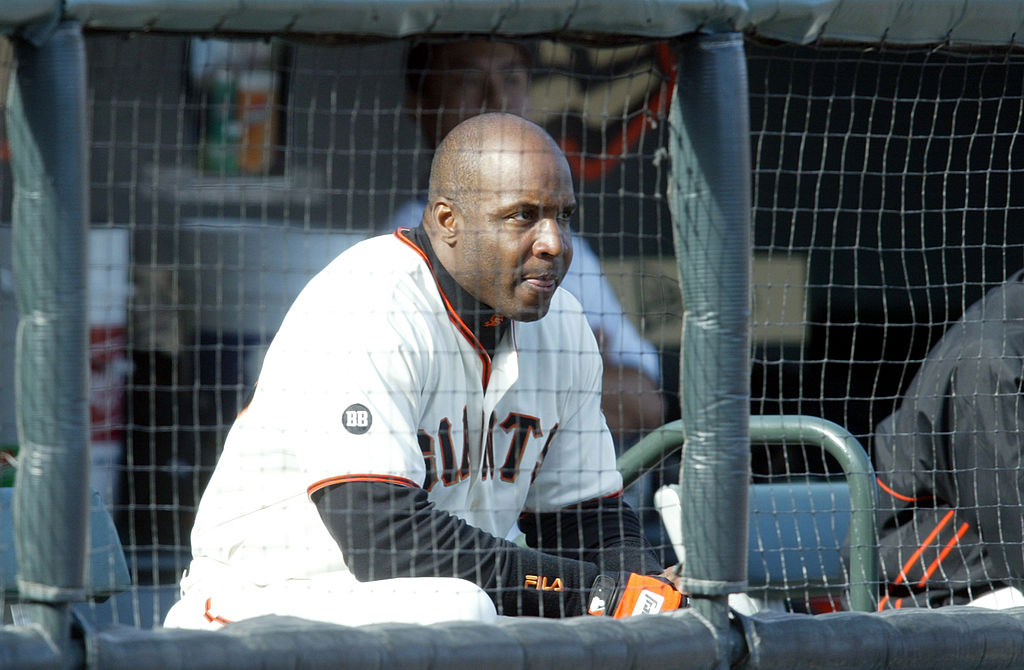 Even before he was getting slammed for PED use and hated on by fans outside of San Francisco, Bonds had a temper that could get him into trouble. He fought with Pirates skipper Jim Leyland while he played in Pittsburgh, and was ejected for arguing with umpires during his tenure with the Giants. There was also bad blood between Bonds and Giants second baseman Jeff Kent, to the point the two were caught on national television fighting in the dugout.
Next: Last but not least …
17. Milton Bradley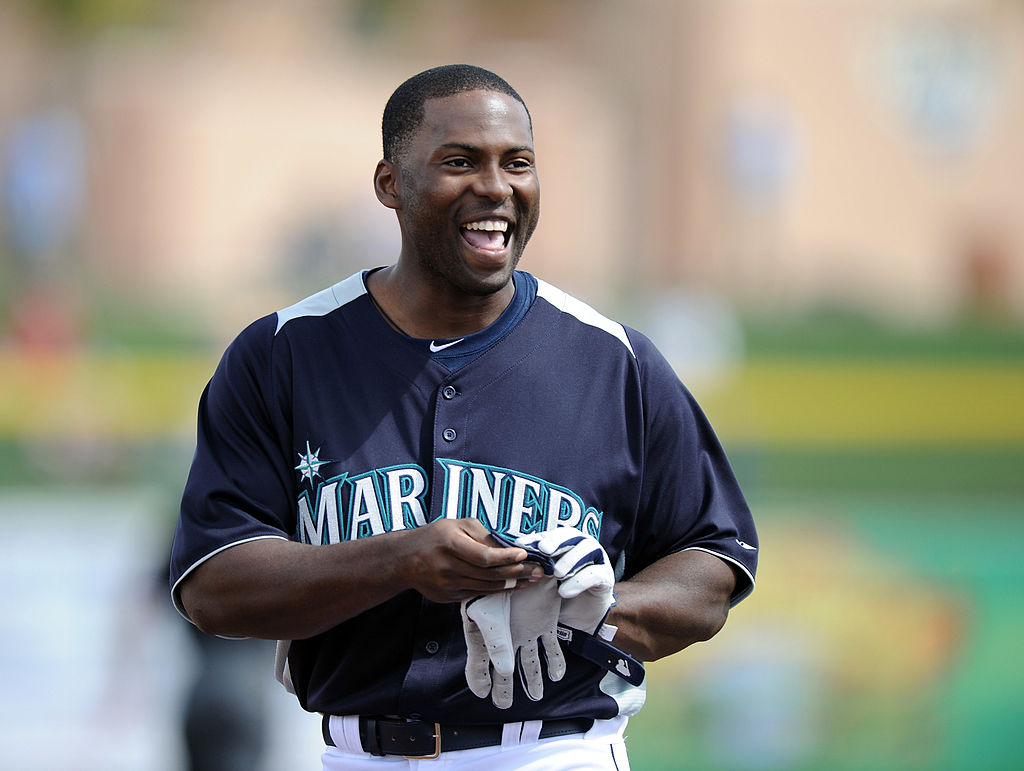 Milton Bradley played for nine different teams during his MLB career. And he lost his cool playing on every single one of them. The outfielder was ejected for charging other players, arguing with umpires, and just all-around behaving badly. History will likely remember him as one of the biggest hotheads to ever play in the MLB.