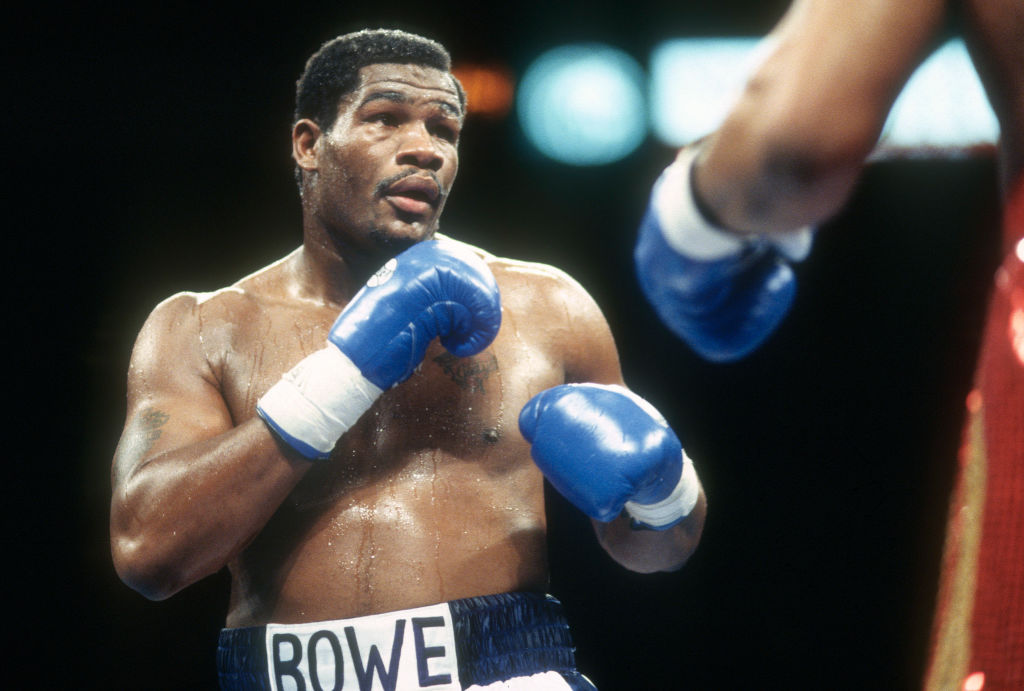 The Bizarre Story of How Riddick Bowe Kidnapped His Wife and Children and Then Went to Prison
Riddick Bowe is considered one of the greatest heavyweights in boxing history. Outside the ring, he encountered trouble including one incident where he kidnapped his wife and kids and went to prison for it.
Riddick Bowe is remembered as one of the greatest heavyweight fighters in boxing history. In his illustrious career that spanned from 1989 to 2008, Bowe lost just once in 45 fights. Despite near perfection in the ring, Bowe had his struggles outside of it, including one incident in 1998 where he kidnapped his wife and children and ended up spending time in prison for it.
Riddick Bowe's stellar boxing career
After winning the silver medal at the 1988 Olympics in Seoul, Riddick Bowe began his professional boxing career in 1989. Two years and 27 victories later, Bowe captured his first title, the WBC Continental Americas heavyweight title.
Almost two years to the day after earning his first belt, Bowe faced off against an undefeated Evander Holyfield, who had a record of 28-0, and more importantly, was the holder of the WBA, WBC, and IBF heavyweight titles. The two heavyweights battled for 12 rounds with Bowe coming out on top with the unanimous decision.
The two fighters met in a rematch a year later with Holyfield claiming victory in a majority decision. After Bowe's next fight ended in a no-decision, he reeled off nine straight victories, including an eighth-round TKO over Holyfield in 1995. He retired from boxing in 2008. 
Bowe kidnaps his family and stabs wife in chest
In February 1998, Riddick Bowe and his wife Judy, were having problems. They were estranged. According to testimony, Bowe wanted to reconcile. One afternoon he drove unannounced to Charlotte, North Carolina, to his wife's home. When he arrived, he threatened her with a knife, handcuffs, duct tape, and pepper spray. 
He then ordered her and their five children into the vehicle. Once inside, they began driving on the return trip to his home in Fort Washington, Maryland. Court records indicated that Bowe's wife suffered a superficial stab wound in her chest at one point during the trip. The wound was determined to be out of negligent behavior, and nothing intentional.
As the family reached Virginia, Bowe opted to make a stop at a McDonald's. While at the restaurant, his wife went into the women's restroom, where she used a cell phone to call her sister and informed her of the situation. Her sister alerted authorities, and within minutes, the McDonald's was surrounded by police. Bowe was arrested and taken into custody.
Riddick Bowe goes to prison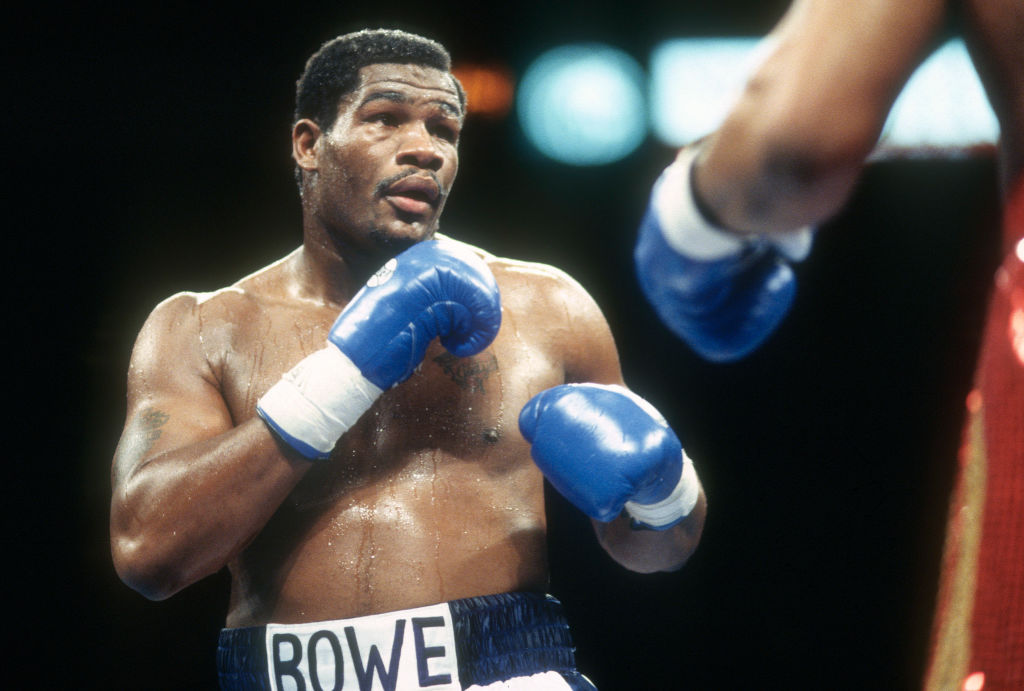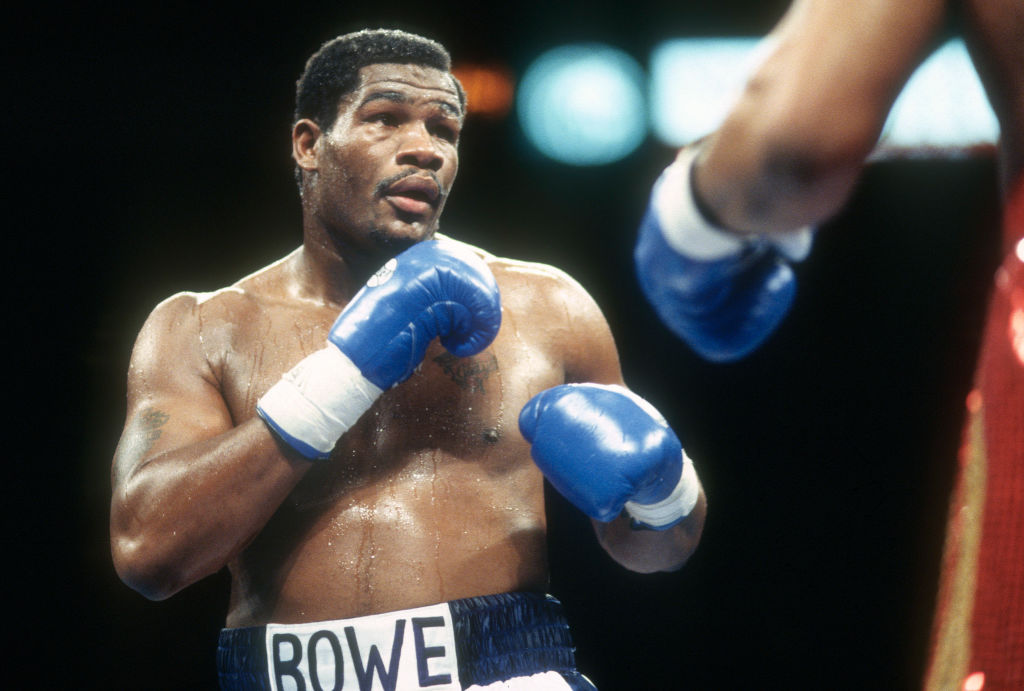 In June 1998, doctors detailed in court how Bowe had suffered brain injuries in his years of boxing, and that was a factor in his decision to kidnap his wife and children in an attempt to reconcile the marriage. Bowe's lawyers argued for leniency. 
Bowe could have been ordered to serve 18 to 24 months, but the judge agreed with his lawyers' request for leniency. Bowe pleaded guilty to a federal interstate domestic violence charge as part of a plea deal and was sentenced to 30 days in federal prison, ordered to undergo treatment for brain injuries, and serve six months house arrest and four years probation upon his release from prison.
The 4th U.S. Circuit Court of Appeals in Richmond disagreed with the lower court's ruling and sent it back to the court. During the second sentencing, Bowe was sentenced to 18 months in prison and received a month of credit for the time he had spent on probation.
Bowe served 17 months in federal prison and was released in May 2004. After his imprisonment, he returned to the ring where he fought three more times—all of them victories.