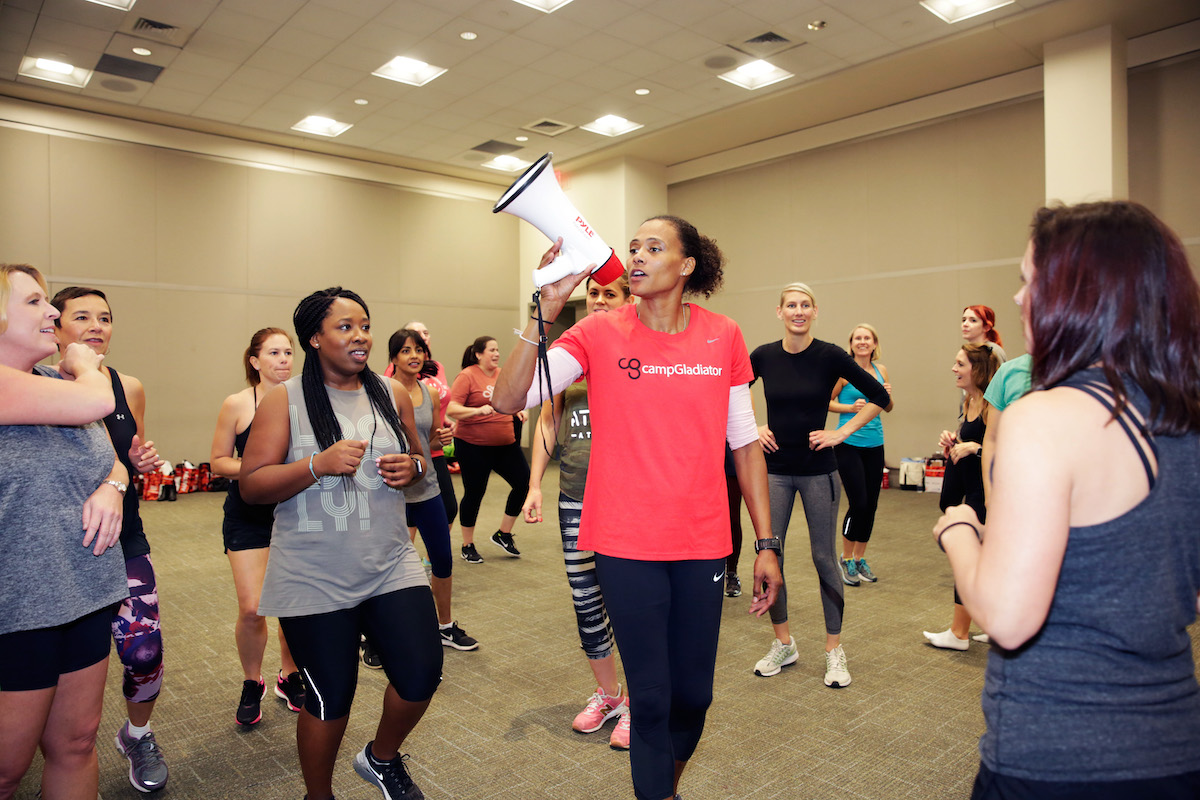 Stripped of Gold Medals and Sent to Prison, Where Is Marion Jones Today?
Marion Jones was on top of the world after winning three gold medals at the 2000 Summer Olympics. A few years later she was in prison. Where is Marion Jones today?
More than 20 years ago, Marion Jones was on top of the world after winning three gold medals and two bronze medals at the 2000 Summer Olympics in Sydney, Australia. Eight years later, Jones was stripped of her medals and sitting in a Texas prison. After the track and field athlete's fall from grace, where is Marion Jones today?
Marion Jones' Olympic career
Marion Jones was a highly rated two-sport high school star who dominated in basketball and track. The California native received an athletic scholarship in basketball and moved across the country to attend the University of North Carolina to play basketball and run track. Jones helped the basketball team win a national title during her freshman year.
While at North Carolina, Jones started dating C.J. Hunter, one of the track coaches. Due to university rules pertaining to coach-athlete relationships, Hunter resigned from his position so he and Jones could continue dating. Jones graduated from UNC in 1997 and the two married the following year. Hunter, who was a shotputter, and Jones trained together in preparation for the 2000 Summer Olympics in Sydney. 
When the Olympics finally arrived, Hunter tested positive for a banned steroid in four different pre-Olympic drug tests. While he'd already withdrawn from competition due to a knee injury, his credentials were taken away by Olympic officials. He was also banned from serving as his wife's coach. Unsurprisingly, questions arose about Jones and whether she was clean. 
Despite the huge cloud hanging over her head, Jones performed well in her five Olympic events. She won three gold medals (100m sprint, 200m sprint, and 4x400m relay) and two bronze medals (long jump and 4x100m relay). She would later be stripped of all of her awards. 
The downfall of Jones and her career
In 2002, Hunter and Jones divorced. She blamed the breakup in part because Hunter testing positive for steroids tainted her image. Jones went on to have a son with her boyfriend, sprinter Tim Montgomery. A couple of years later, she participated in the 2004 Athens Olympics but failed to medal.
Near the end of that year, BALCO founder and steroids mastermind Victor Conte told a national audience on ABC's 20/20 that he personally gave Jones four different illegal performance-enhancing drugs before, during, and after the 2000 Sydney Games. Jones refuted the allegations. 
For the next two years, Jones continued competing while denying any involvement with steroids. In 2006, she was also linked to a check-cashing scam that led to criminal charges against her now-former boyfriend Montgomery.
In October 2007, with the pressure mounting, Jones had a change of heart. She finally came clean in court and admitted to lying to federal agents under oath about her steroid use before the 2000 Olympics. Jones also admitted to the check-cashing scheme. She pled guilty to both charges and faced up to five years in prison. In a press conference that followed the court proceedings, Jones announced her retirement.
Where is Marion Jones today?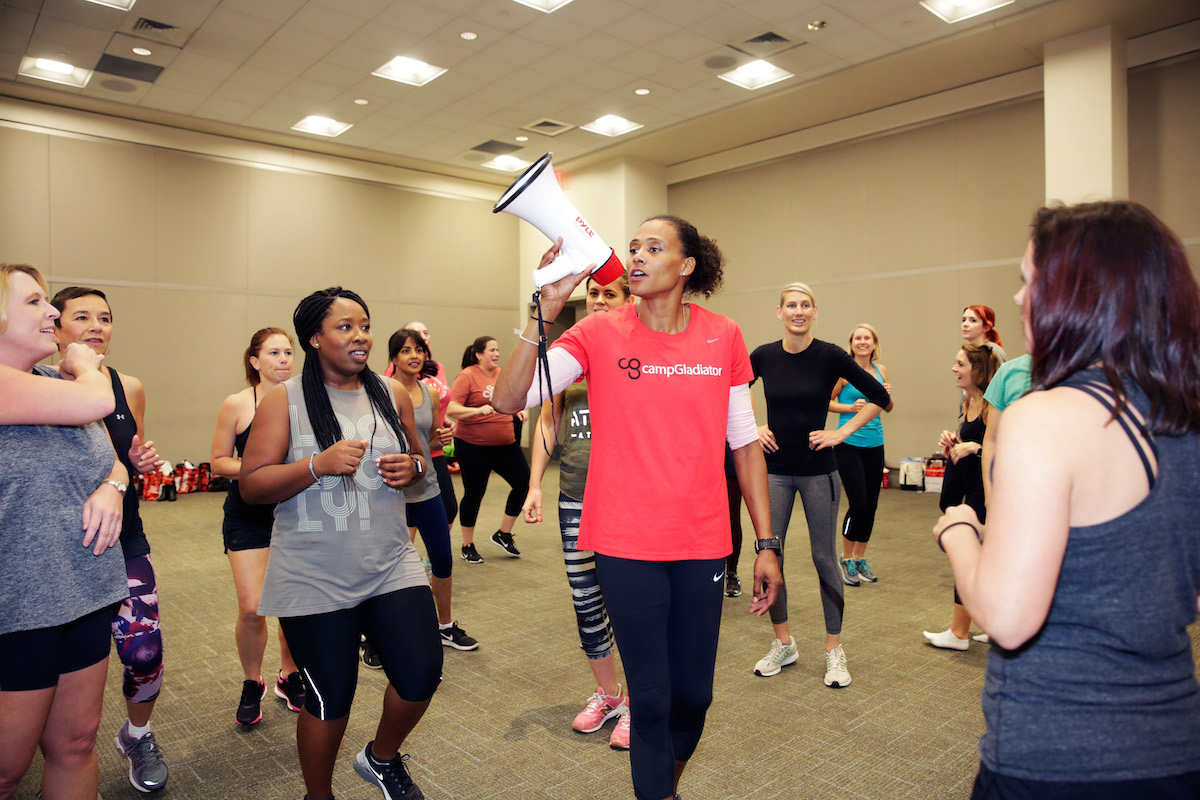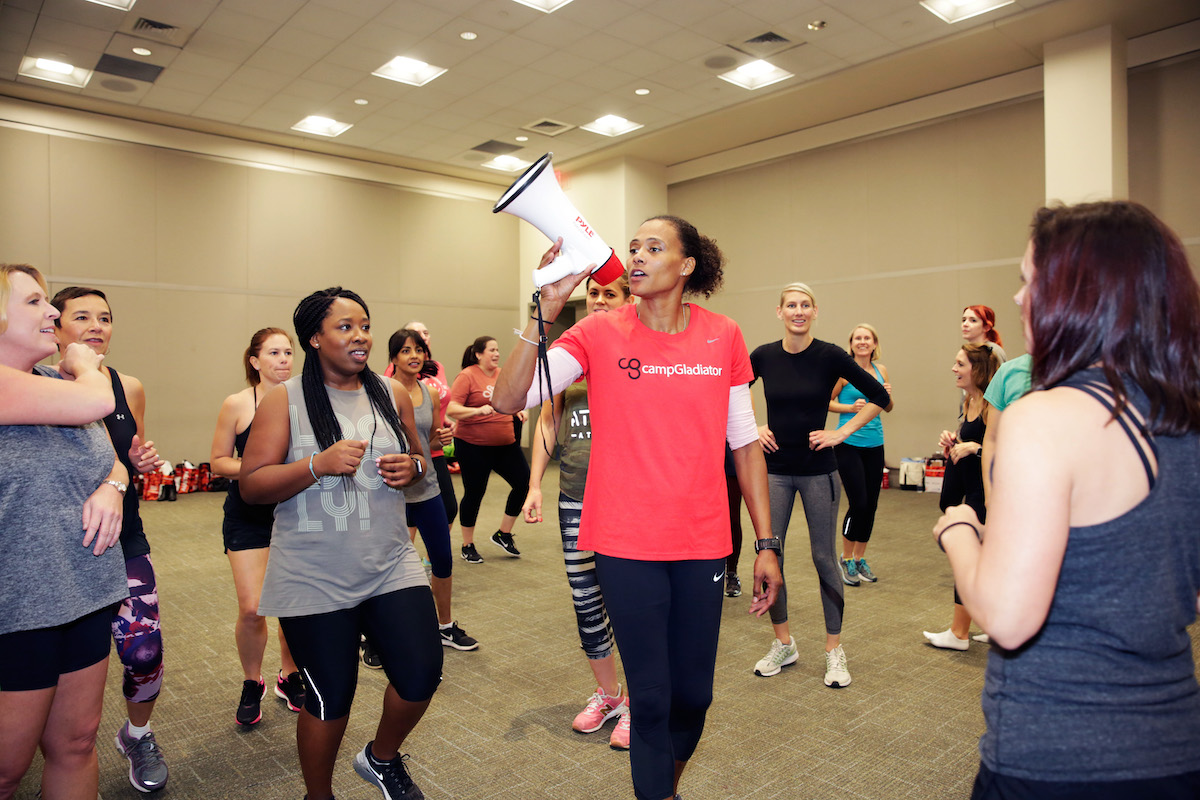 On January 11, 2008, Marion Jones was sentenced to six months in prison. Two months later, Jones reported to Federal Medical Center, Carswell prison in Fort Worth, Texas. She remained incarcerated until her release in September 2008.  
In 2009, Jones decided to return to her roots and made herself eligible for the WNBA. Jones played for the Tulsa Shock during the 2010 season where she averaged 2.6 points and 1.3 rebounds per game. She was waived the following season.
Now 46 years old, Jones lives in a suburb north of Austin, Texas, where she runs her own business and is a personal trainer with Camp Gladiator, a workout program and movement headquartered in Austin, according to KXAN.