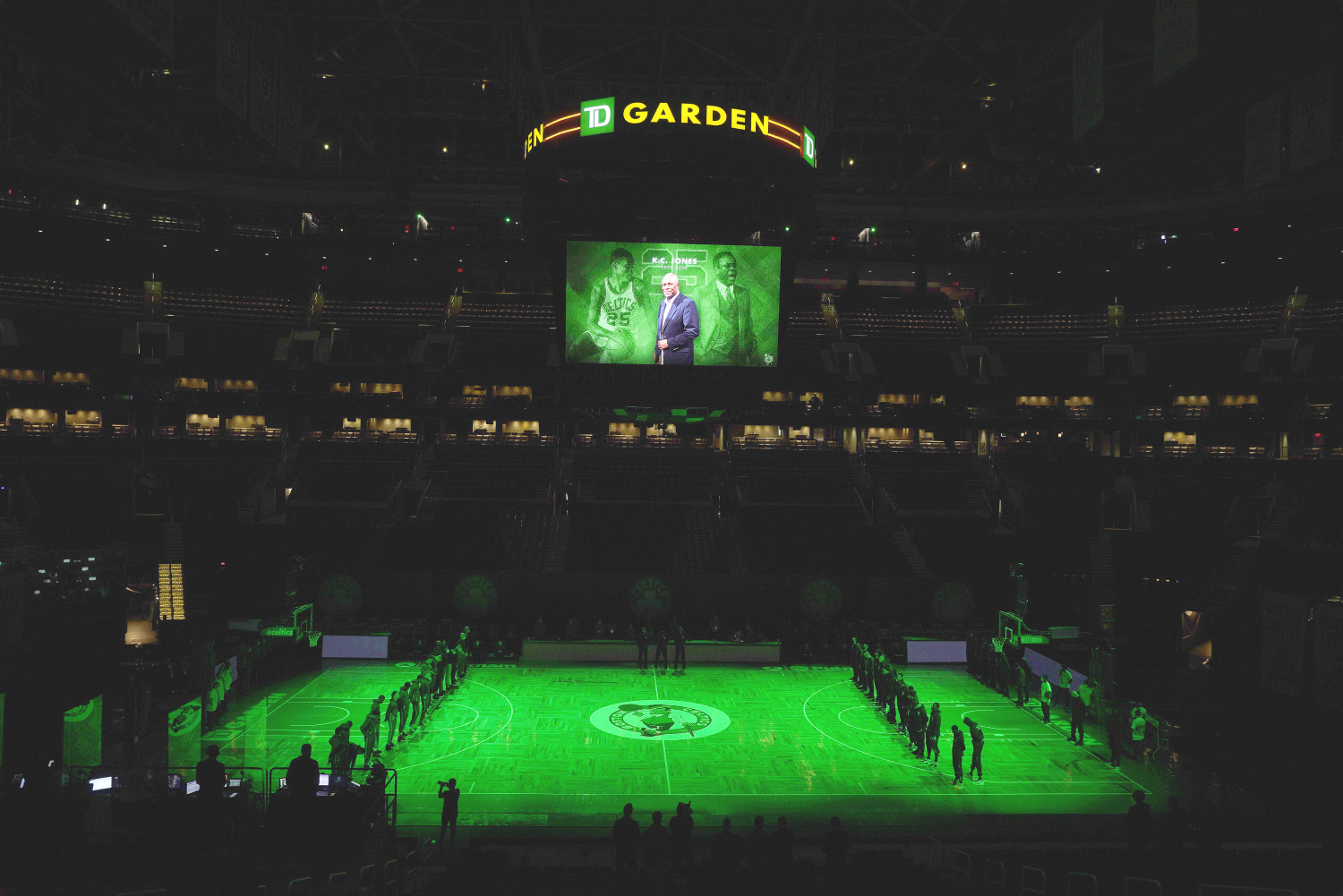 The Boston Celtics Suffer Devastating News on Christmas Day
The Boston Celtics were delivered some more devastating news on Christmas when they learned of the death of K.C. Jones.
The Boston Celtics had a rough Christmas. Two days after coming off a thrilling victory over the Milwaukee Bucks in the 2020-21 season opener, they faced Kyrie Irving and the Brooklyn Nets in a holiday matchup. Not only were they soundly beaten in the game, but they were also notified of some very sobering news beforehand.
The Boston Celtics have a new look this year
RELATED: What Happened to Kemba Walker and Why Isn't He Playing for the Boston Celtics?
The biggest Boston Celtics news in the offseason was the loss of Gordon Hayward. Hayward, the oft-injured forward, elected to opt-out of the final year of his deal, worth $34 million. Hayward wound up shocking the NBA world by signing with the Charlotte Hornets.
Boston failed to get a player in return for Hayward. The Celtics did get a trade exception that they'll likely use as the season progresses, but for now, Hayward was replaced with nothing. Boston added veteran point guard Jeff Teague and veteran big man Tristan Thompson to the mix.
The Celtics added a pair of first-round picks in Aaron Nesmith and Payton Pritchard. Nesmith is a shooting forward out of Vanderbilt. Pritchard is a point guard out of Oregon. Pritchard has seen a decent amount of playing this year in the absence of starting point guard Kemba Walker. Walker is out indefinitely with a knee injury.
The Celtics mourned the loss of Tommy Heinsohn last month
On Nov. 9, 2020, the Boston Celtics lost a legendary former player and coach in Tommy Heinsohn when he died at the age of 86. Heinsohn was drafted out of Holy Cross as a territorial pick in 1956. The 6-foot-7 Heinsohn was named Rookie of the Year when he averaged 16.2 points and 9.8 rebounds per game. He helped guide the C's to an NBA championship in his first season.
Heinsohn played nine seasons with the Celtics. During that stretch, he won eight NBA titles. He was a six-time NBA All-Star. Heinsohn was inducted into the Naismith Memorial Basketball Hall of Fame in 1986 as a player.
Heinsohn was named head coach of the Boston Celtics for the 1969-70 season. Three years later, he was named Coach of the Year. Heinsohn won two titles as a head coach, giving him a total of 10 NBA championships. He finished his coaching career with a 474-296 record, postseason included. He was inducted into the Naismith Memorial Basketball Hall of Fame as a coach in 2015.
The Celtics received more somber news on Christmas
Prior to their Christmas Day meeting with the Brooklyn Nets, the Boston Celtics learned that another Celtics legend had passed away. Former player and coach K.C. Jones died on Christmas at the age of 88. The similarities between Jones and Tommy Heinsohn were stunning. Like Heinsohn, Jones played nine seasons with the Celtics and won eight titles. He also coached the Celtics to two championships, like Heinsohn. Jones added another ring to his resume as an assistant coach with the Los Angeles Lakers during the 1971-72 season.
"K.C. was the nicest man I ever met, he always went out of his way to make people feel good, it was such an honor to play for him," Celtics legend Larry Bird said in a statement, according to ESPN. "His accomplishments are too many to list, but, to me, his greatest accomplishment was being such an outstanding person to all who had the privilege of knowing him, I will miss him dearly."
"K.C. also demonstrated that one could be both a fierce competitor and a gentleman in every sense of the word," the Celtics said in a statement Friday. "He made his teammates better, and he got the most out of the players he coached. Never one to seek credit, his glory was found in the most fundamental of basketball ideals — being part of a winning team. The Celtics family mourns his loss, as we celebrate his remarkable career and life." Jones was inducted into the Naismith Basketball Hall of Fame as a player in 1989.