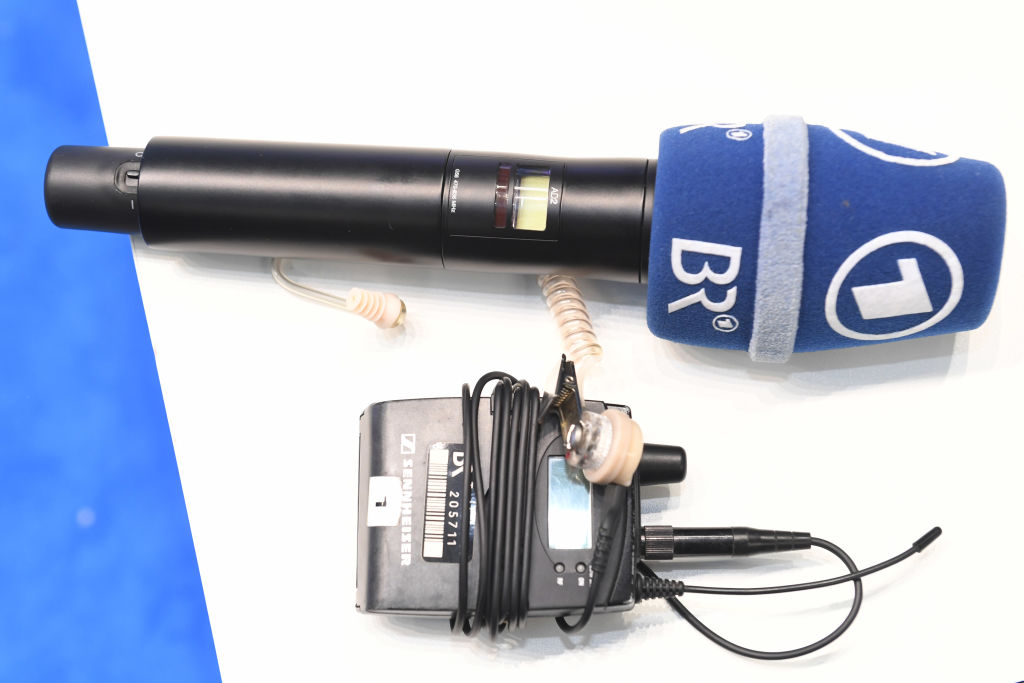 The Boston Red Sox Announcer Wins Twitter for the Week
His spring training was interrupted by the coronavirus shutdown, but Boston Red Sox announcer Josh Lewis hit a home run with a hilarious video.
We're supposed to be in the final week of spring training for baseball in Florida and Arizona, with pitchers and batters toned up and hitting their early-season form.
Spring training should also be the time for announcers to get back into the groove. Color commentators should be working on their analysis of just how badly that last curveball was left hanging in order for it to be hammered 475 feet by the hitter. And play-by-play men should be fine-tuning the delivery that conveys the drama of the game's big moment.
That all went out the window because of the coronavirus pandemic that has shut down the American sports world and much of what would normally be taking place on fields around the world, but Boston Red Sox play-by-play man Josh Lewin has been getting his reps in at home and has posted a video that's an absolute scream.
Making the most of being stuck at home
The shutdown of pro and college sports has had immediate obvious implications at stadiums and arenas. With no games being played, athletes are sitting at home with some being paid and others not.
The trickle-down effect began immediately with part-time employees who do everything from supervising parking lots to selling programs and popcorn also being sent home. Baseball employees from the Boston Red Sox in the northeast to the San Diego Padres in the southwest will also be affected.
We've seen the many stories of team owners and athletes stepping up to donate money so that those workers don't have to go without paychecks.
But there are others out there who owe their livelihood to the baseball, basketball, and hockey games that should be playing right now. Among them are the aforementioned announcers.
Whereas hockey and basketball announcers typically call between two and four games a week on radio or television, baseball is close to a seven-days-a-week gig from late February to October. After a month of exhibitions in Florida or Arizona, teams play 162 regular-season games in just over six months.
The Boston Red Sox announcer fills the void
Announcer Josh Lewin works primarily doing Boston Red Sox play-by-play for WEEI, one of the best-known sports stations in the Northeastern United States. He also handles broadcasts for the UCLA football and basketball seasons, the latter of which was ended prematurely as the coronavirus pandemic shut down conference tournaments.
As they say, though, you can't keep a good man down.
Maybe he just trying to stay in shape in anticipation of the baseball season being resumed sometime this spring. Maybe be was just bored. Whatever the case, Lewin pulled off play-by-play of developments in his microwave this week to bring a smile to followers on Twitter.
Who is Boston Red Sox announcer Josh Lewin?
Sports announcer Josh Lewin, 51, was born in Rochester, New York, where he used to practice calling professional soccer and baseball games with a cassette tape recorder while still a teen in high school.
After graduating from Northwestern University, Lewin began in baseball by broadcasting the International League games of the Rochester Red Wings. His major-league radio break came with the Baltimore Orioles in 1995, followed by the Chicago Cubs in 1997 and Detroit Tigers from 1998-2001.
Lewin settled in doing Texas Rangers TV broadcasts from 2002-11 while also filling in for Fox announcers including Joe Buck, then returned to radio on New York Mets games for seven seasons. He began doing Red Sox games last season.
He's also been a Fox football sideline reporter and was the radio play-by-play man for the San Diego Chargers' network from 2005-16.