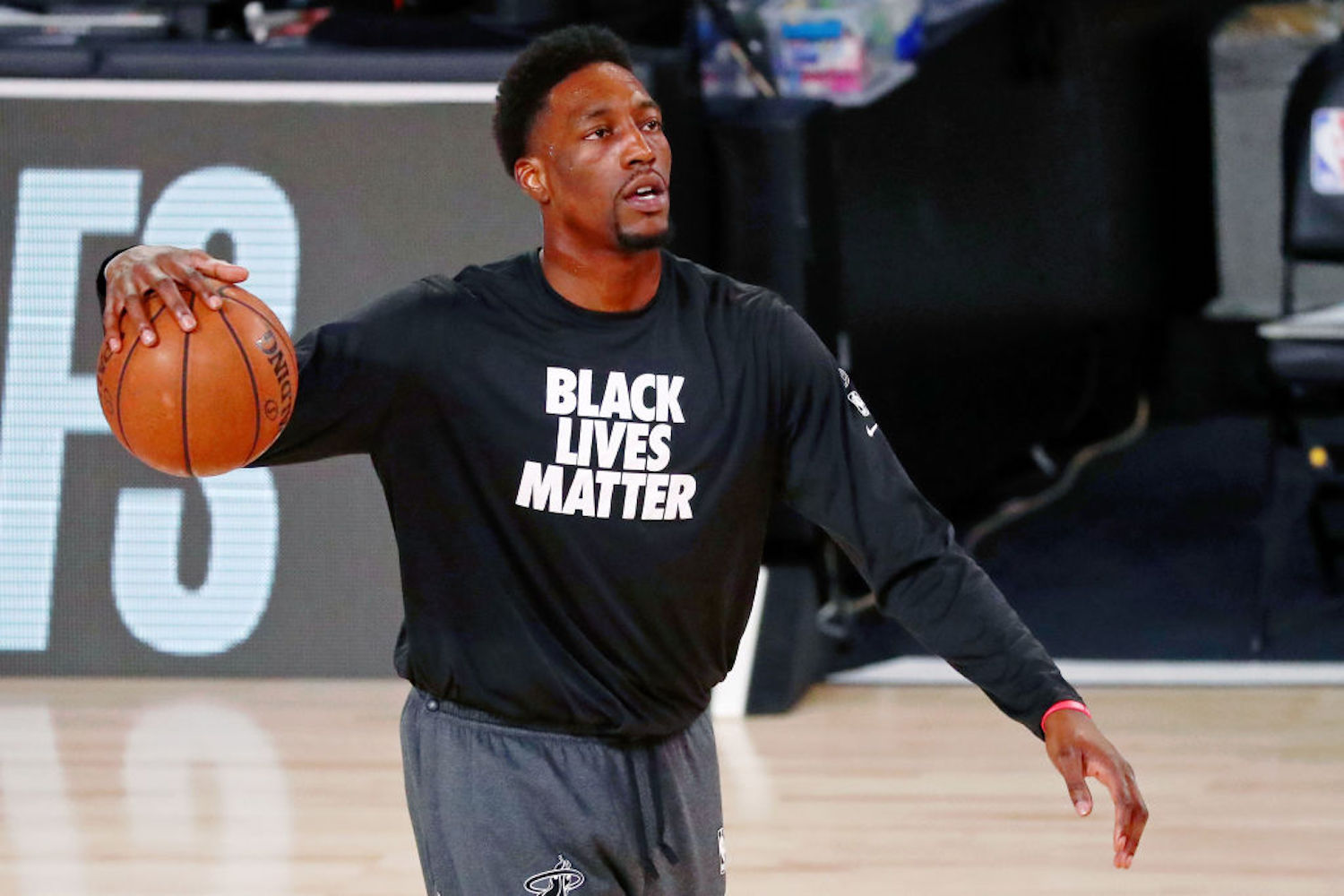 The Miami Heat Just Made a $163 Million Investment Toward Their Future Championship Hopes
Bam Adebayo was a huge part of the Miami Heat's NBA Finals run last season, and he's just been rewarded with a $163 million max contract.
The Miami Heat made a surprising run to the NBA Finals last season. They couldn't finish the run with a Larry O'Brien Trophy, but they set the franchise up to be a championship contender for years to come.
One of the biggest reasons for the Heat's success last year was the breakout season from Bam Adebayo. Adebayo took a huge leap in 2020 and established himself as a rising star in the NBA, and the Heat just rewarded him with a $163 million contract.
Bam Adebayo had a breakout season in 2020
Bam Adebayo isn't mentioned alongside the superstars of the NBA, but he could be on his way to that tier in the coming years. The Heat forward broke out last season after two mediocre campaigns to start his professional career.
Adebayo paced the Heat with 15.9 points, 10.2 rebounds, 5.1 assists, 1.1 steals, and 1.3 blocks per game in 2020. All five figures were career highs for the talented youngster, and they rightfully earned Adebayo his first All-Star nod.
Adebayo was even better in the postseason. He averaged 17.8 points, 10.3 rebounds, and 4.4 assists per game during the Heat's run to the Finals. Besides Jimmy Butler, Adebayo might've been the biggest reason why Miami was able to make such a spectacular run.
Adebayo is still only 23 years old, and he's still refining his game. We haven't even seen the best of the Kentucky product yet.
The Heat sign Bam Adebayo to a $163 million contract
Adebayo is about to enter the final year of his rookie contract. The 6-foot-9 forward is due just over $5 million for 2020-21, and he was set to become a free agent after the season.
Well, the Heat won't have to worry about losing Adebayo to free agency any longer. On Tuesday, Miami signed Adebayo to a five-year max rookie contract extension worth $163 million, according to Shams Charania of Stadium and The Athletic.
Adebayo will now be in Miami through the 2025-26 season, which solidifies the franchise as a title contender for at least the next six years. With Jimmy Butler seemingly happy in Miami and a promising, young core surrounding him, the Heat are officially here to stay.
Miami's Giannis Antetokounmpo dream might be dead
As of Tuesday, NBA MVP Giannis Antetokounmpo is set to become a free agent at the end of the 2020-21 season. The Milwaukee Bucks have until Dec. 21 to sign Antetokounmpo to a long-term contract, but time is quickly running out.
The Heat were one of the hottest contenders rumored to be in on Antetokounmpo if he does hit free agency next summer. They had the cap flexibility and championship-caliber roster that would allow them to sign Antetokounmpo to a max contract, but maybe not anymore.
Adebayo's new contract strips away Miami's cap flexibility. Butler was already locked into a max contract, and now Adebayo joins him. With Goran Dragic also resigning to the Heat for $37.4 million, Miami would need to do some serious roster configuration to make room for an Antetokounmpo deal.
But alas, the Antetokounmpo plan was probably just a pipe dream. Even without the MVP, Miami is set up beautifully for the future after securing Adebayo for another five years.
All stats courtesy of Basketball Reference