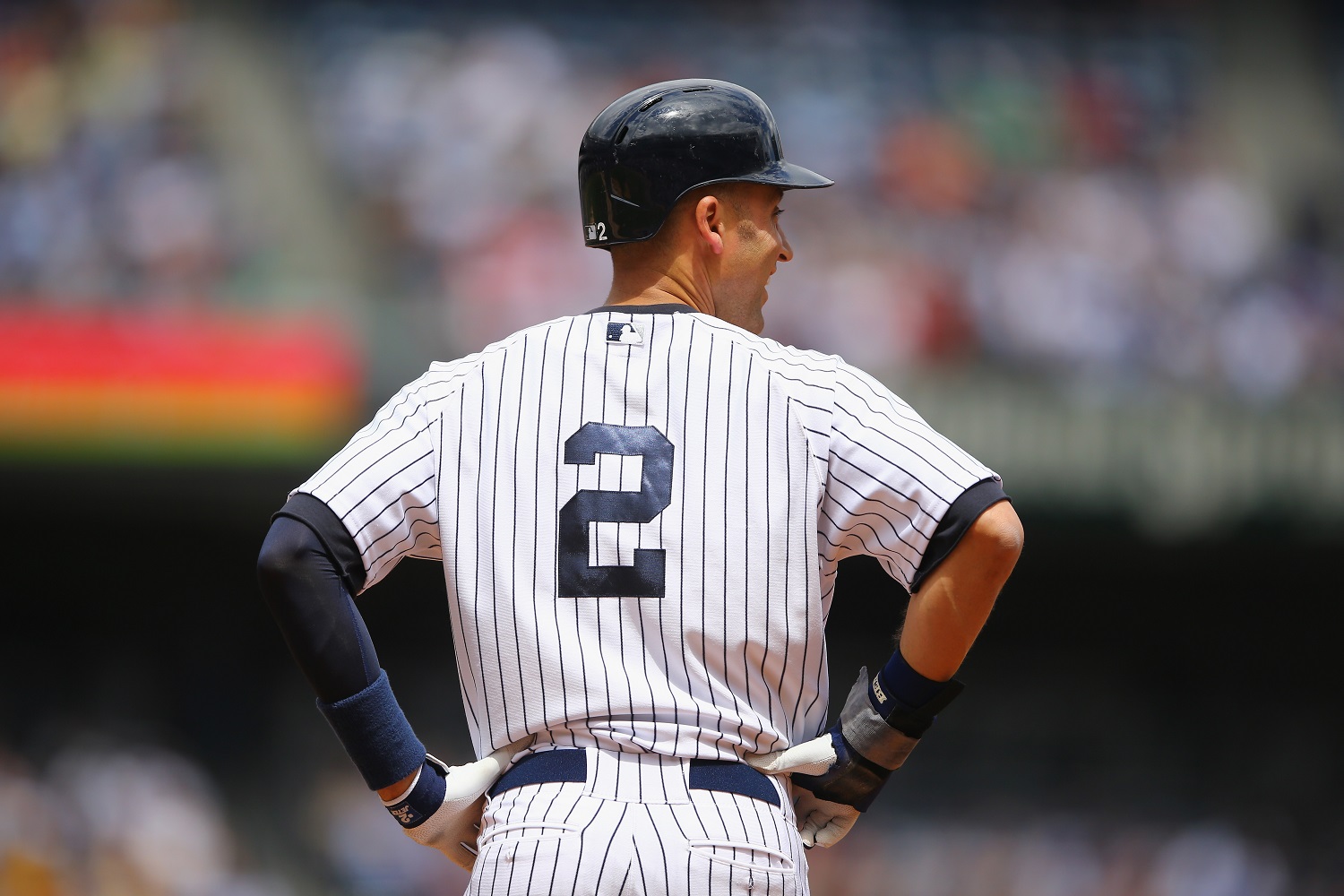 The New York Yankees' Former Equipment Manager Tried to Take No. 2 Away From Derek Jeter
A look at how the Yankees' former equipment manager tried to take No. 2 away from Derek Jeter because he didn't feel he deserved to wear it.
Wearing a single-digit number for the New York Yankees wasn't something Derek Jeter ever really thought about when he was drafted by his favorite team in 1992. Sure, he knew the history of single digits in the Bronx as he'd studied up on just about everything to do with the organization. But he was hoping to wear No. 13 when he got to the big leagues in 1995.
That was the number he'd always tried to get when he played, as that was the number his father wore in college. But Jim Leyritz already had it when Jeter arrived, so that was out. But then-manager Buck Showalter might not have let him wear it anyway as he thought Jeter should have the last remaining single-digit number the Yankees had to offer at the time.
However, the team's former equipment manager didn't feel the same way and actually tried to take No. 2 away from the future Hall of Famer.
Single digits are a big deal for the New York Yankees
Wearing a single-digit number in the Bronx is a big deal. Obviously, some of the biggest names in the history of baseball have worn the famous blue pinstripes, and many of them had a lone digit on the back of their jersey.
Billy Martin wore No. 1. Babe Ruth wore No. 3. Lou Gehrig wore No. 4. Joe DiMaggio wore No. 5. Mickey Mantle wore No. 7. Yogi Berra and Bill Dickey wore No. 8. Roger Maris wore No. 9. So you can see what an honor it is to get a lone digit.
When Derek Jeter came to New York in 1995, the only other player wearing a single digit was the man he was trying to replace at shortstop, Tony Fernandez, who was wearing No. 6. That number, of course, would be worn the following year (and later retired) by the team's new manager, Joe Torre.
Buck Showalter fought for Derek Jeter to wear No. 2
The Yankees' manager at the time, Buck Showalter, went to George Steinbrenner and pleaded with him to allow Jeter to wear No. 2 as he knew he would become one of the all-time greats. Steinbrenner, who wasn't completely sold on Jeter to begin with, initially hesitated to do it but finally gave in.
So when Jeter made his big-league debut in May 1995, that's the number he wore. But he nearly lost it the following season.
The Yankees' equipment manager wasn't impressed with Derek Jeter and tried to take No. 2 away from him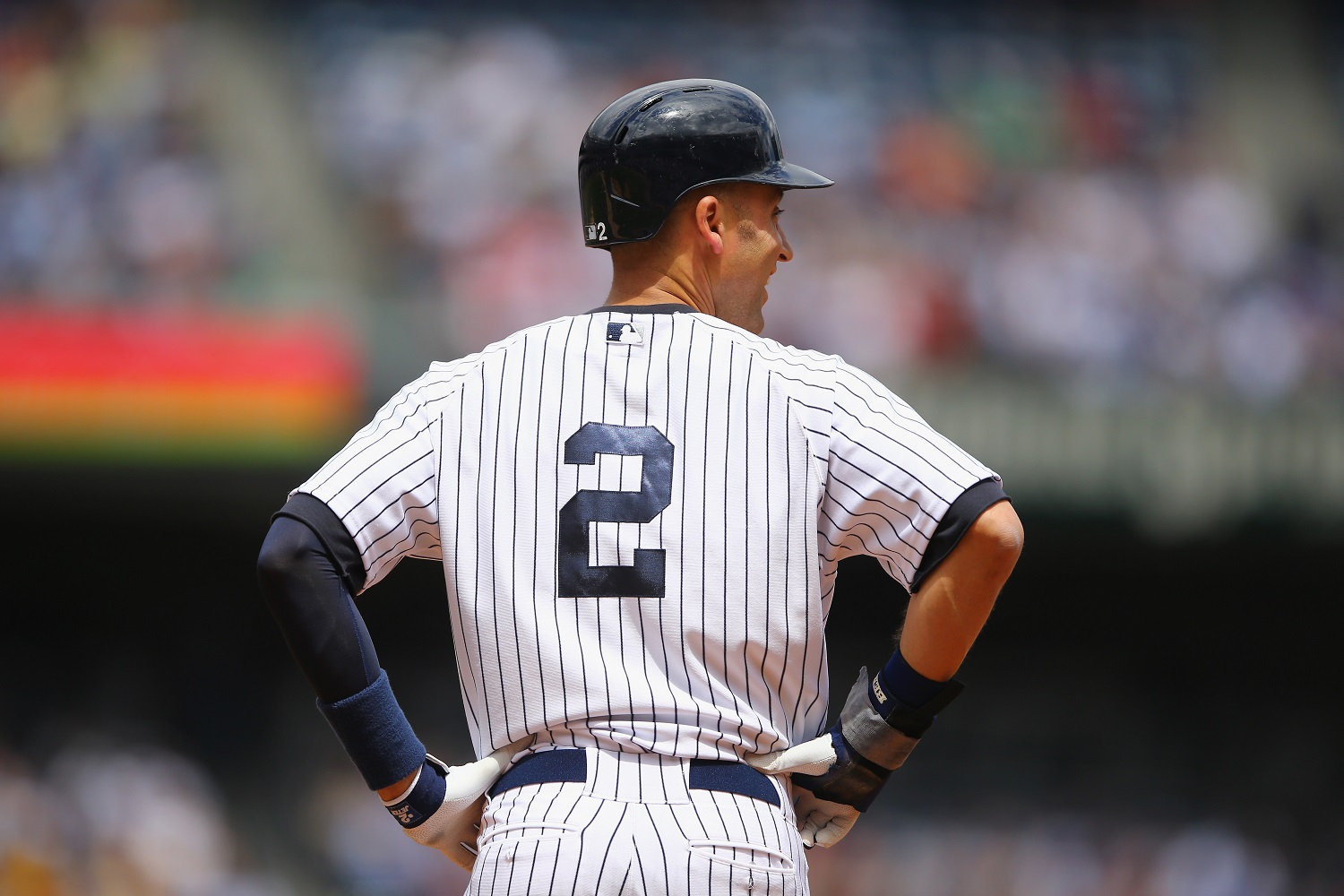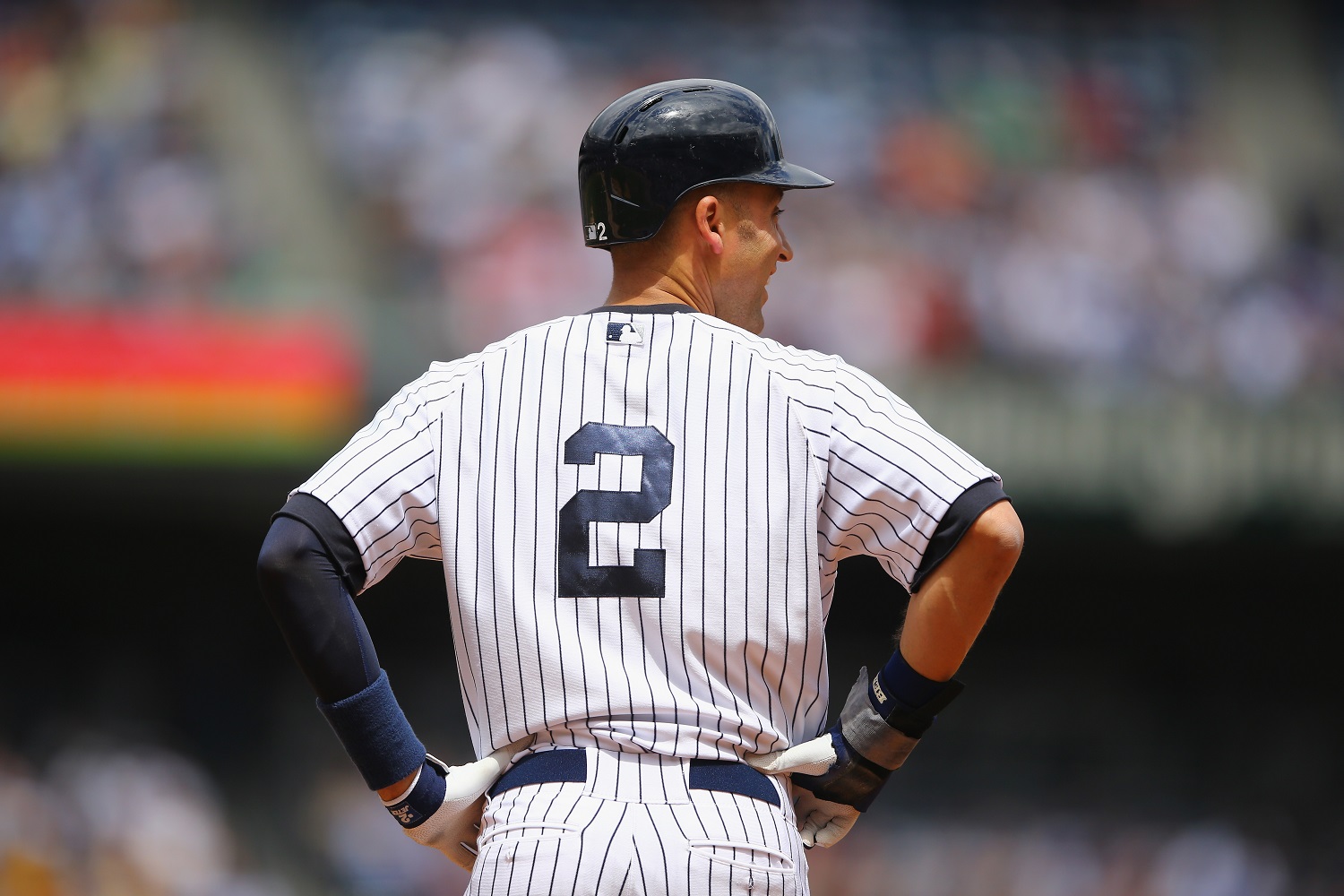 Derek Jeter played just 15 games for the New York Yankees in 1995 and hit .250 with zero home runs and seven runs batted in. Apparently, this did not impress former equipment manager Nick Priore, who didn't feel Jeter was worthy of wearing a lone digit.
So he ordered assistant equipment manager Rob Cucuzza to put a No. 19 card above Jeter's locker ahead of spring training in 1996 as he felt it was more appropriate.
It was Priore who'd given Bernie Williams No. 51 as he wanted him to be like Willie McGee, who'd won two batting titles and an MVP in center field for the St. Louis Cardinals.
He wanted Jeter to wear No. 19 because Milwaukee Brewers legend Robin Yount had started his career at shortstop and went on to the Hall of Fame wearing the same number. So when Derek Jeter arrived at spring training in '96, he saw he would be wearing No. 19 but wasn't happy about it.
According to Ian O'Connor's 2011 book, "The Captain: The Journey of Derek Jeter," he sought out Cucuzza and pleaded to get No. 2 back.
"He came to me and said, 'You've got to get me number 2 back, you've got to get me number 2 back. I think Derek was a little scared to go to Nick. I was caught by surprise that he was so locked in on No. 2."

Rob Cucuzza
Derek Jeter obviously got his way and won American League Rookie of the Year in 1996, the same year he helped the Yankees to the first of five World Series titles in his 20 years with the team. Jeter's No. 2 was retired in 2017.
Stats courtesy of Baseball Reference
Like Sportscasting on Facebook. Follow us on Twitter @sportscasting19 and subscribe to our YouTube channel.