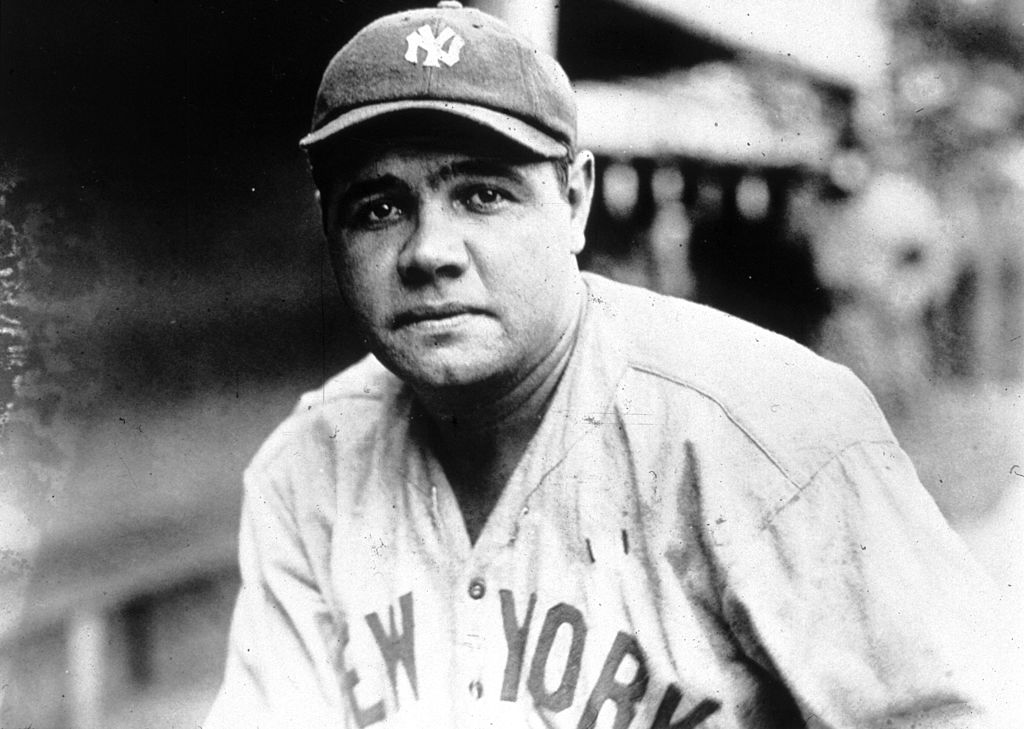 How Many Teams Did Babe Ruth Play For?
A look at the different teams Babe Ruth played for in his 22-year career in Major League Baseball.
Babe Ruth is considered one of the all-time greats in Major League Baseball and is credited with taking the game of baseball to new heights as one of the first big-time stars in the league.
In 22 big-league seasons, Babe Ruth hit 714 home runs, good for third place on the all-time list, behind only Barry Bonds and Hank Aaron. He also sits in second place, behind only Aaron, in all-time runs batted in with 2,214. To this day, Ruth still owns the highest slugging percentage (.690) and OPS (1.164) in big-league history.
In 22 seasons in Major League Baseball, Babe Ruth played for three teams. It's still thought by some that he played with four but that's not the case.
Babe Ruth played for the Baltimore Orioles, but not the MLB team
There are some who think that Babe Ruth began his big-league career with the Baltimore Orioles, but that's not the case. The team that Ruth played for was a minor-league club, which began in 1903 after the big-league team was relocated to New York, the team that would eventually become the New York Yankees.
Ruth joined the Orioles in 1914. Known for being both a great hitter and pitcher, he played very well. However, due to financial issues, Orioles owner and manager Jack Dunn was forced to sell off his biggest assets, including Babe Ruth, who was sold to the Boston Red Sox, one of the only teams that could afford him.
'The Babe' in Boston
Babe Ruth came to the Boston Red Sox in July 1914. Utilized as both a pitcher and hitter, Ruth won his first start but went 0-for-2 in his debut as a hitter. Most of the attention at that time was on the crosstown Boston Braves, who would go on to win the 1914 World Series. Ruth was even sent to the minors at one point in 2014, appearing with the Providence Grays of the International League, helping the team to a first-place finish while also learning more about pitching. Ruth rejoined the Red Sox late in the season and earned a win against the New York Yankees and also got his first hit in the majors. In his first MLB season, Ruth posted a 2-1 record as a pitcher and was 2-for-10 at the plate. The Babe would find his stride the following year.
Over the next five years, Babe Ruth would become one of the most dominant players in the game. Used more as a pitcher from 1915-1917, Ruth had just 397 plate appearances in those three years, hitting just nine home runs. However, once he began getting more at-bats, the production drastically improved, leading the league in home runs in 1918 and 1919. In six seasons with the Red Sox, Babe Ruth was 89-46 as a starting pitcher with a 2.19 ERA. At the plate, he hit .308 with 49 home runs and 224 runs batted in. Ruth won three World Series titles with the Red Sox, in 1915, 1916 and 1918.
Babe Ruth goes to the Bronx
Ruth had become a sensation and the New York Yankees wanted him badly. Following the 1919 season, in one of the most unbelievable deals in history, Babe Ruth was sold to the Yanks for $100,000, at that time the most money ever paid for a player. Ruth was an instant hit in New York. He had developed into the biggest power hitter in Major League Baseball, wowing crowds with moon shots, and transitioned from being a pitcher and a position player to just a position player. Ruth pitched just five games in his 15-year career in New York, winning all five to finish with 94 career wins.
After hitting 49 home runs in six years in Boston, Babe Ruth eclipsed that total in his first year in New York with 54 in the 1920 season alone, at the time an MLB record. He hit his 138th big-league home run in 1921, setting a new all-time MLB mark and every single home run he hit in his career after that was just an extension of his own record.
In 15 seasons with the Yankees, Ruth swatted 659 home runs, drove in 1,978 runs, and had a .349 batting average. He became the first man to hit 60 home runs in a season in 1927, the same year the Yankees won their second of four World Series titles with Ruth on the roster.
Ruth ends his career back in Boston with the Braves
While many thought that Babe Ruth should retire, he was still holding out for a manager's job and was in line for that opportunity when he was traded to the Boston Braves in 1935. The Braves had been struggling with attendance and Ruth was brought in to sell tickets. However, on the field, he certainly wasn't the player he once was and struggled. Ruth played in just 28 games for the Braves, hitting a career-low .181 with just six home runs.
However, three of those came on a magical day on May 25. Ruth went 4-for-4 with three home runs and was the first to ever hit a home run completely out of monstrous Forbes Field. Contrary to what the John Goodman movie "The Babe" would have you believe, that was not his last game. He played a few days later in the first game of a doubleheader on Memorial Day, a promise he'd made to do so.
Babe Ruth retired on June 2, 1935, and was never given the chance to be a manager in Major League Baseball. He was inducted to the Hall of Fame in 1936, one of five inaugural members.