The Problems of Derrius Guice, formerly of the Washington Football Team, Just Got Much Bigger
The off-the-field problems of Derrius Guice, former running back of the Washington Football Team, just got much bigger.
Less than two weeks ago, former Washington Football Team running back Derrius Guice was released by the team after charges of domestic violence were levied against him. Then came a report that he had been cited for reckless driving back in June. On Tuesday, more serious accusations have emerged from his college days at LSU.
Who is Derrius Guice?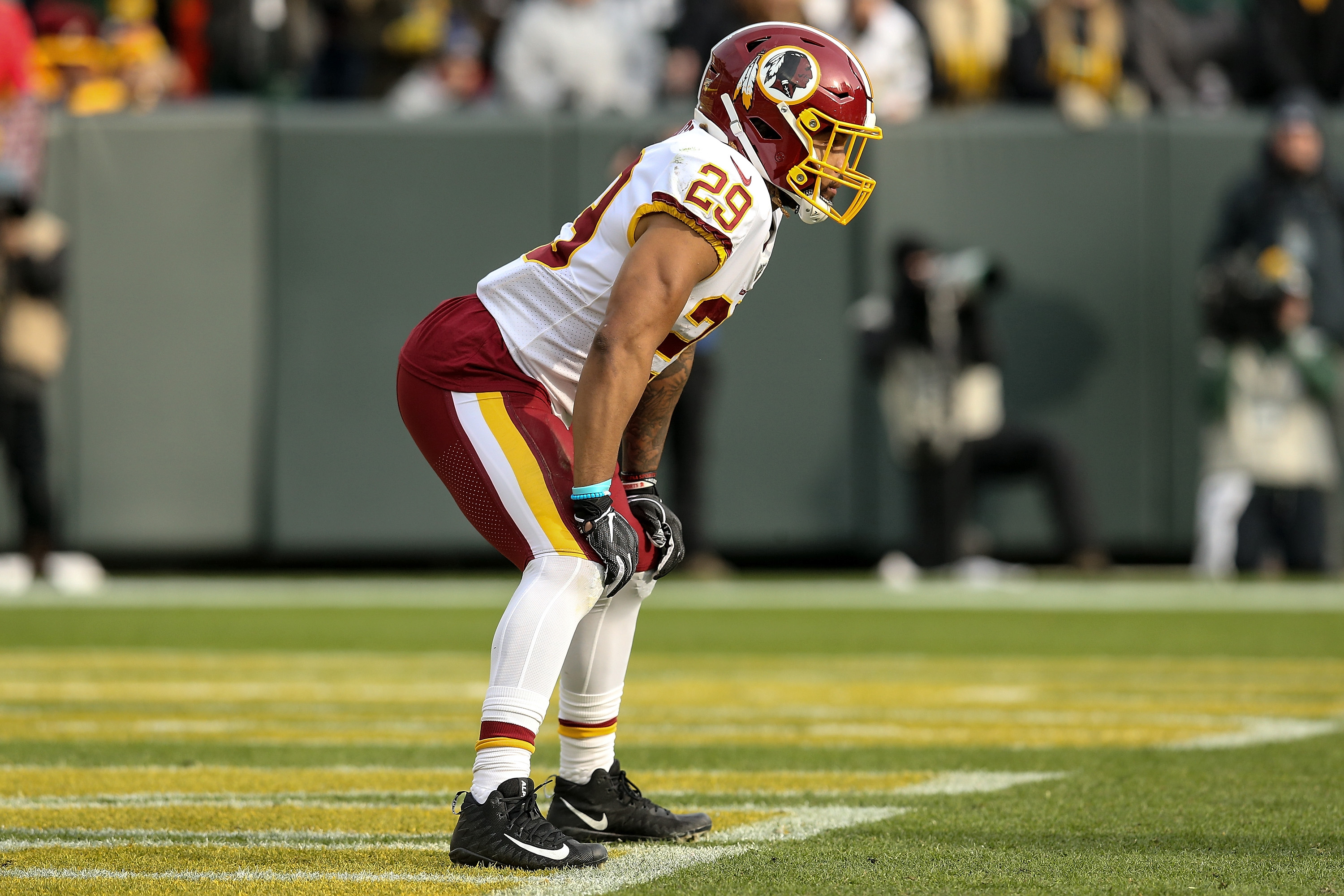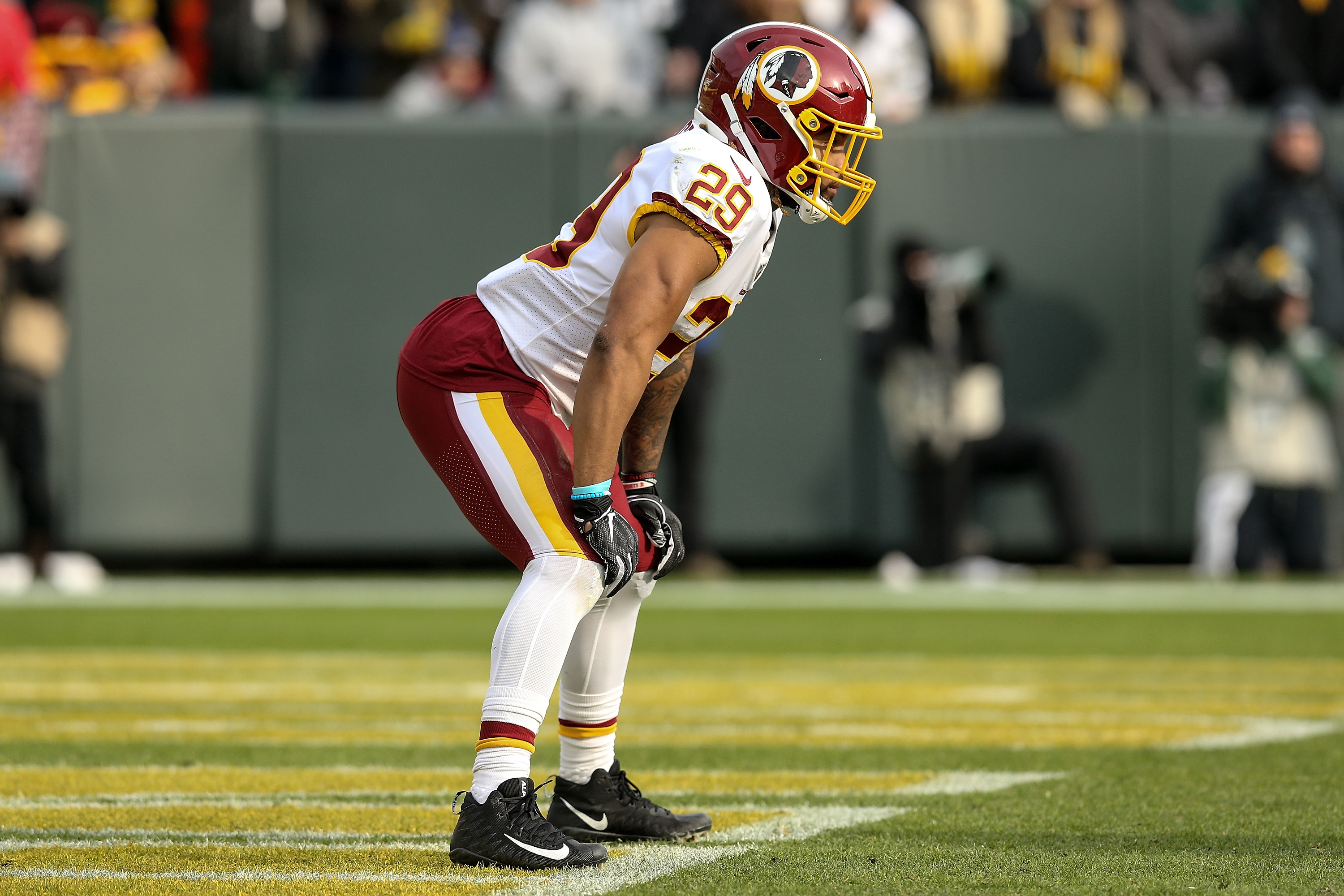 Derrius Guice played three years of college football at LSU. He was a running back who compiled back-to-back 1,000-yard seasons in 2016 and 2017. In his sophomore season in 2016, Guice, a 5-foot-11, 215-pound runner, racked up 1,387 rush yards and scored 15 touchdowns. He followed that up with similar numbers in his junior year, rushing for 1,251 yards with 11 scores.
Guice was selected by the Washington Redskins, now known as the Washington Football Team, in the second round of the 2018 NFL draft. During the first preseason game of the 2018 season, Guice tore his ACL and missed the entire season.
He made his debut in Week 1 of the 2019 season, but tore the meniscus in his right knee and needed surgery. Guice played in just five games that year, rushing for 245 yards and a pair of touchdowns. He also caught seven passes for 79 yards and a touchdown.
Guice released after domestic violence charges
According to The New York Post, Derrius Guice turned himself in to police on Friday, Aug. 7, after alleged domestic violence charges. Among the charges filed against Guice were one count felony strangulation, three counts of assault and battery, and destruction of property. After the charges were filed, the Washington Football Team released Guice.
In a statement released Aug. 7, the Washington Football Team said it took quick action after multiple charges were filed. "On Thursday, we learned of a potential domestic violence related incident involving RB Derrius Guice," the statement read. "We immediately alerted the National Football League and have continued to work with them in this process.
"We then met with Derrius to inform him that he was excused from all team activity pending a review of this matter. This afternoon, we learned that there were multiple charges filed against Derrius. Upon review of the nature of these charges and following internal discussions, we have decided to release Derrius immediately."
Guice's problems just got much bigger
In an Aug. 19 story in USA Today, it was reported that two former students at LSU said Derrius Guice raped them when he was a freshman at the school in 2016. The report states that USA Today investigated the incident and found the women's allegations were reported back then. Two coaches, an athletic administrator, and a nurse were made aware of the incident, but the school did not investigate.
Guice's attorney, Peter Greenspun, denied those allegations and issued a statement. "At no time were allegations of physical or sexual assault brought against Derrius during his years as a student athlete at LSU," Greenspun said in his statement. "To bring up such assertions only after the Virginia charges were initiated certainly calls into question the credibility, nature and timing of what is being alleged years later.
"Such speculation and innuendo should not be the basis for Derrius to be required to make any comment at all. But he wants to be absolutely clear. The allegations in this story are just that and have no basis in fact."