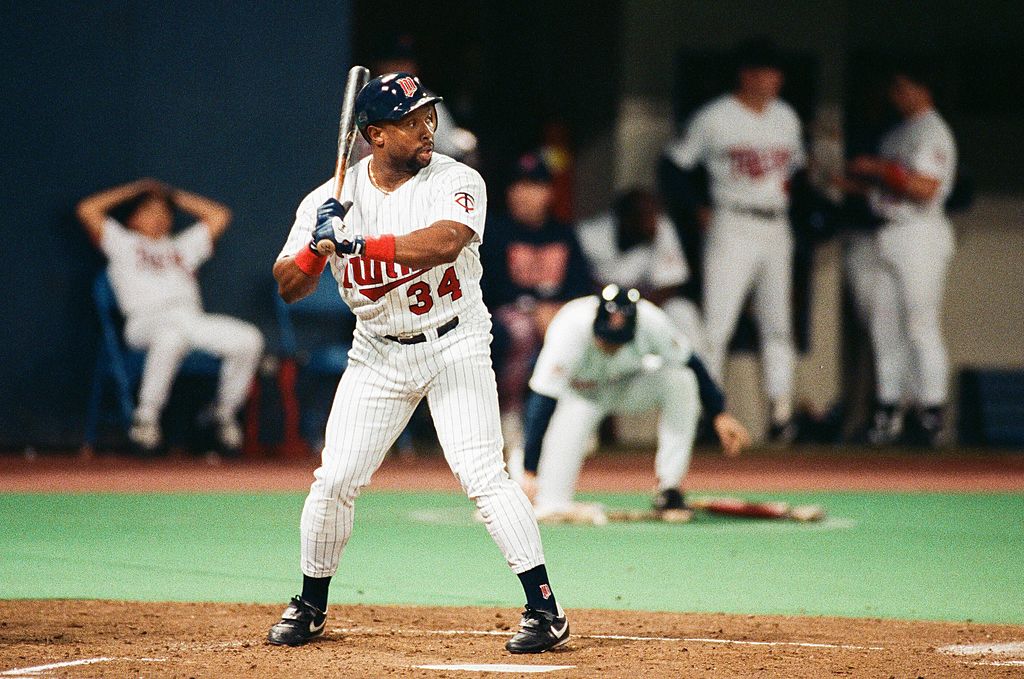 The Rise, Fall, and Tragic Death of Minnesota Twins Legend Kirby Puckett
A look back on the career, life, and tragic death of Minnesota Twins legend and Hall of Famer Kirby Puckett.
Kirby Puckett was an easy baseball player to love, whether you were a fan of the Minnesota Twins or not. Puckett was just one of those guys that you wanted to root for. Perhaps it's because he had a smile that could light up a stadium just as well as any set of lights. Or maybe it's because he didn't look the part of a phenomenal athlete. He was short, 5'8″at best, and certainly stocky at 210 pounds.
But, man, that guy hustled and worked his behind off to become one of the most feared and clutch hitters in Major League Baseball. His Game 6 home run in the 1991 World Series, the one that prompted the famous "And we'll see you tomorrow night" call from Jack Buck, remains one of the most amazing moments in the Fall Classic's storied history.
But off the diamond, there was another version of Kirby Puckett that nobody really knew about, a version that nearly cost him his freedom only a few years before his tragic death in 2006.
The rise of Kirby Puckett
Coming out of Calumet High School in Chicago, Kirby Puckett didn't have a single scholarship offer to play baseball in college. He took a job on the assembly line at a Ford factory but wasn't about to give up on his dream. He attended a major league tryout and was spotted by Bradley University coach Dewey Kalmer, who offered him a chance to come to Peoria, about three hours south of the Windy City, to continue his baseball career in 1980.
Puckett performed well for the Braves but transferred to Triton Junior College in the suburbs of Chicago after one season to be closer to his family following the sudden death of his father. It was here that a lone scout from the Minnesota Twins randomly stumbled upon him. The Twins selected him with the third overall pick in the regular phase of the 1982 MLB January draft. He chose to finish his season at Triton before embarking on his pro career and was named the Junior College Player of the Year.
After a couple of years in the minors, Kirby Puckett made his MLB debut for Minnesota on May 8, 1984, going 4-for-5 with a run, beginning a Twins career that would eventually land him in the Hall of Fame. He finished third in Rookie of the Year voting in 1984 and two years later made his first MLB All-Star Game appearance, the first of 10 consecutive selections. In 1987, he led the franchise to its first World Series title since 1924, hitting .357 in the seven games against the St. Louis Cardinals.
Four years later, the Twins once again won the World Series, this time over the Atlanta Braves, in what many call the greatest Fall Classic in history. Three of the seven games in the series went into extra innings and four of the games were decided on the game's final pitch, including Kirby Puckett's legendary walk-off in Game 6, a game in which he also hit an RBI triple and made an amazing leaping catch that saved a run, showing off the leather that won him six Gold Glove Awards in his career.
But the unfortunate fall was coming.
The fall from grace
The 1995 season was another successful one, at least statistically, for Kirby Puckett. He hit .314, which is actually below his career average of .318, and hit 23 home runs with 99 runs batted in. But just before the end of the season, he was hit in the face with a pitch by Dennis Martinez on September 28, breaking his jaw. As it turns out, it would be the last regular-season game he would ever play.
Puckett was seemingly healthy when the 1996 season began and was hitting .344 in spring training. But when he woke up on March 28, 1996, he couldn't see out of his right eye and was placed on the disabled list for the first time in his career. He was diagnosed with glaucoma and underwent three surgeries in an effort to fix things. But none of them worked and he officially retired from baseball on July 12. A beloved figure in Minnesota, the Twins made him the executive vice president of the franchise shortly after and retired his No. 34 jersey in 1997. Puckett was elected to the National Baseball Hall of Fame on his first attempt in 2001.
But soon after, Kirby Puckett made news for all the wrong reasons. In March 2002, an order of protection was filed by a woman against Puckett's then-wife Tonya, who allegedly threatened the woman for having an affair with the former Twins superstar. A few weeks later, a different woman filed for protection against the Hall of Famer himself, alleging he assaulted her during their 18-year affair. In September, Puckett was charged with fifth-degree assault, fifth-degree criminal sexual conduct, and false imprisonment after a woman alleged he groped her in a restaurant bathroom.
While found not guilty on all charges the following year in court, his image and legacy were severely tarnished, which only got worse when Sports Illustrated published an article detailing more stories of abuse and extra-marital affairs, including an alleged incident in which Tonya Puckett called police in 2001 saying that Kirby had threatened to kill her. The couple divorced in December 2002.
Kirby Puckett tragically passed away following a stroke in 2006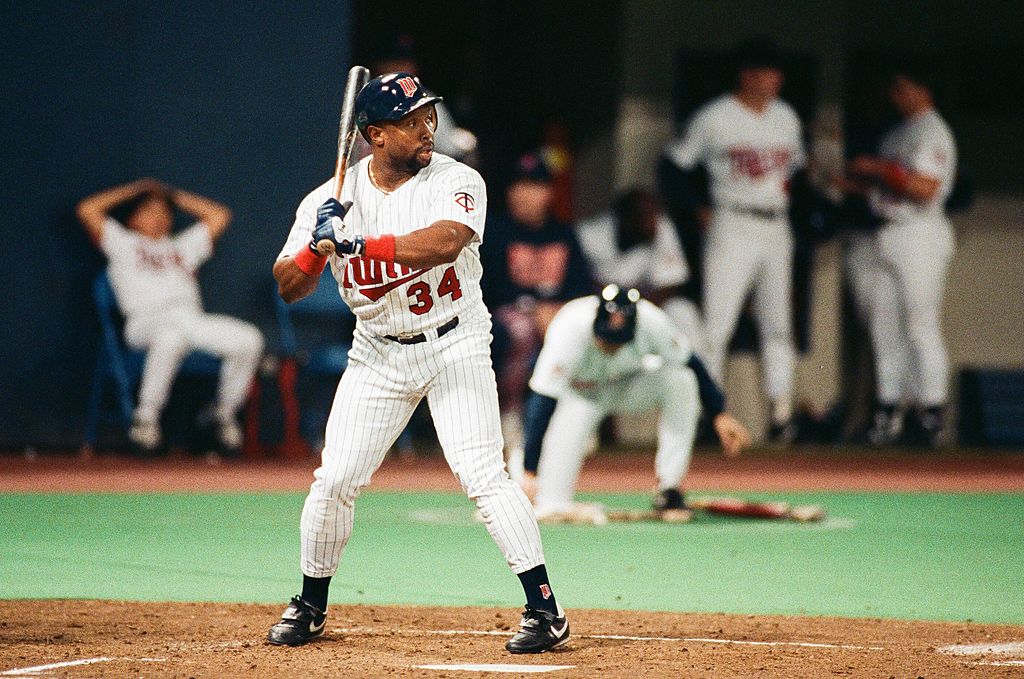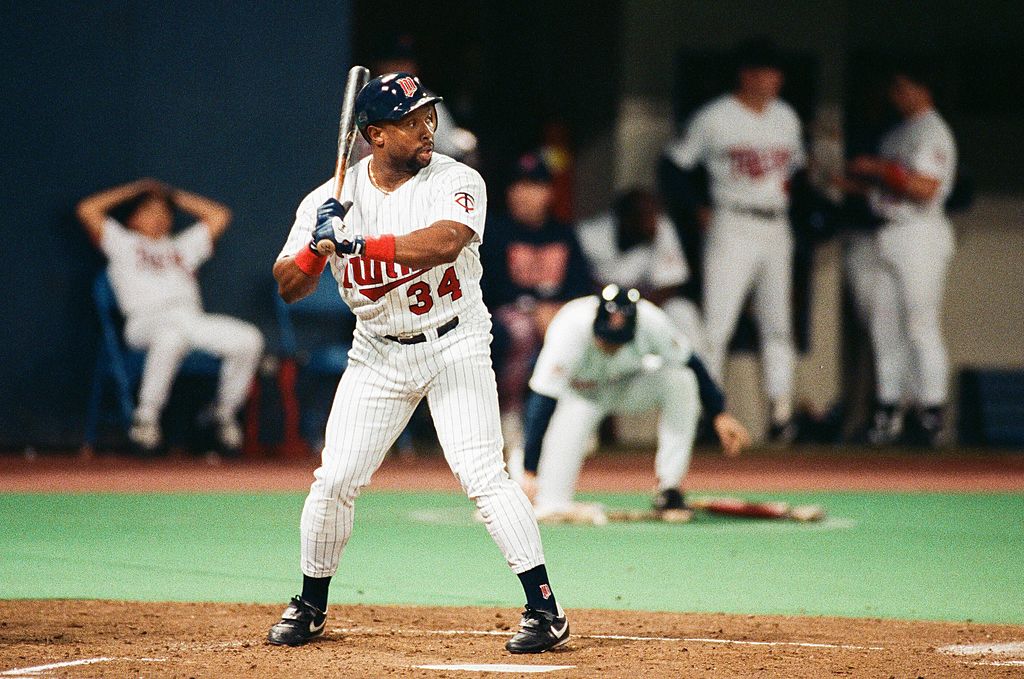 On March 5, 2006, Kirby Puckett suffered a stroke at his Arizona home and died the following day, eight days short of his 46th birthday. More than 15,000 people attended a public memorial at the Metrodome the following week in Minnesota, a ceremony that included speeches from fellow Hall of Famers Cal Ripken Jr., Harmon Killebrew, and Dave Winfield. In 2010, a statue of Puckett was unveiled at the new home of the Twins, Target Field, right next to Gate 34, proving that despite his troubles, a large number of Minnesota baseball fans still love their longtime hero.
At 45, Kirby Puckett was the second-youngest person to pass following enshrinement into the Hall of Fame. Only 37-year-old Lou Gehrig was younger.